My special version of Choripan, Latin American gastronomy fused with Mediterranean cuisine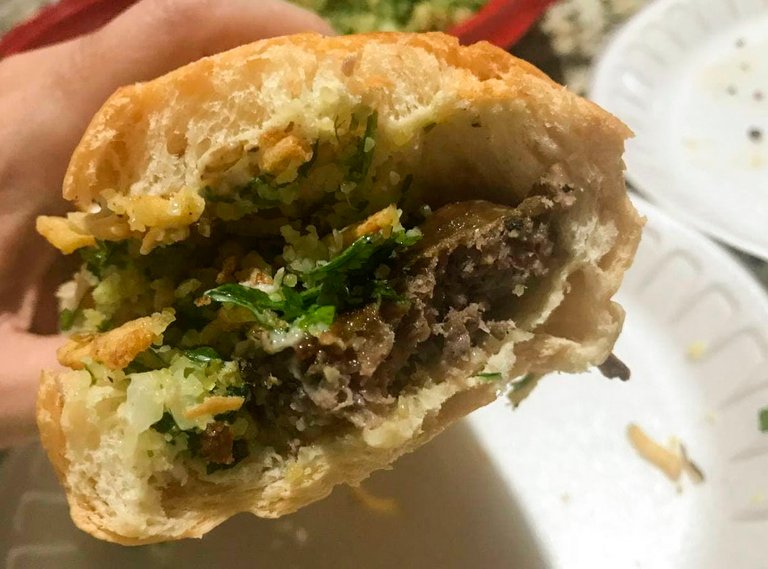 CHORIPAN

It's Friday, and usually this day at home we prepare fast food, it's a way to welcome the long-awaited weekend. Now, just because it is a fast food does not mean that it is not delicious, today we will prepare a meal that is very popular in Argentinean gastronomy called Choripan.
Choripan is basically a chorizo sandwich with chimichurri sauce. However, at home, we incorporate a bit of Arabian gastronomy replacing the chimichurri with tabbouleh salad, french fries, and garlic Arabian sauce.
I have previously shared recipes for tabbouleh, and garlic sauce on my blog.
Es viernes, y generalmente este día en casa acostumbramos preparar comida rápida, es una manera de dar la bienvenida al tan esperado fin de semana. Ahora bien, que sea una comida rápida no quiere decir que no sea deliciosa, hoy prepararemos una comida que es muy popular en la gastronomía Argentina llamada Choripan.
El Choripan es básicamente un sandwich de chorizos con salsa chimichurri. Sin embargo, nosotros en casa le incorporamos un poco de la gastronomía árabe sustituyendo el chimichurri con ensalada tabulé, papitas fritas y salsa árabe de ajo.
Ya en mi blog he compartido anteriormente las recetas de tabulé, y la salsa de ajo.

Traditionally, choripan is prepared with grilled chorizos, served on French bread or baguette bread. As we are in the rainy season, on this occasion, I cooked them in a frying pan. I usually add a little water instead of oil, because the chorizos are fatty enough and end up cooking in their own fat.
Tradicionalmente el choripan se prepara con chorizos asados a la parrilla, servidos en pan francés o pan tipo baguette. Como estamos en época de lluvias, en esta ocasión, yo los cociné en una sartén. Acostumbro agregarles un poquito de agua en lugar de aceite, porque ellos ya son lo suficientemente grasosos y terminan cocinandose en su propia grasa.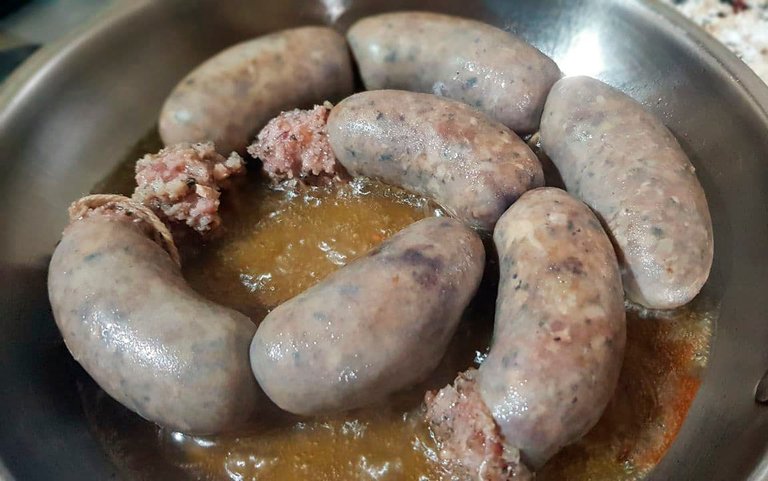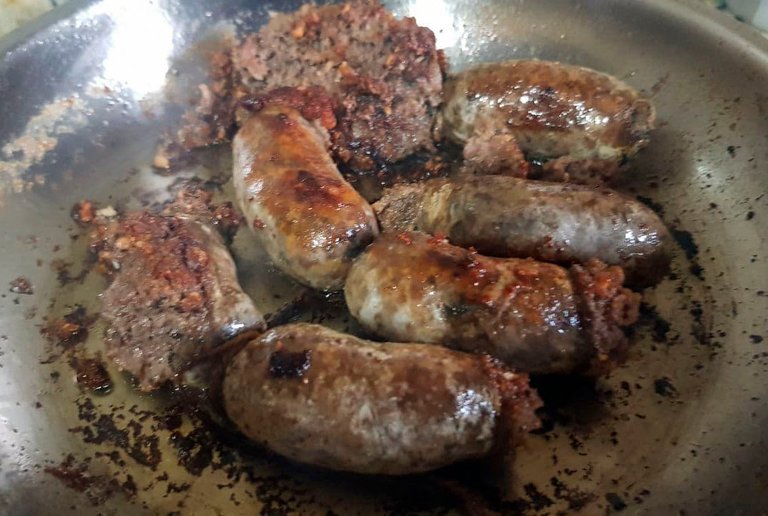 There are many types of chorizos, being the most common the Spanish chorizos, however, I have used national chorizos that are of very good quality, prepared with pork meat, these have a delicious smoked flavor and are a little bit spicy.
Hay muchos tipos de chorizos, siendo los más comunes los chorizos españoles, sin embargo, yo he utilizado chorizos nacionales que son de muy buena calidad, preparados a base de carne de cerdo, estos tienen un delicioso sabor ahumado y son un poquito picantes.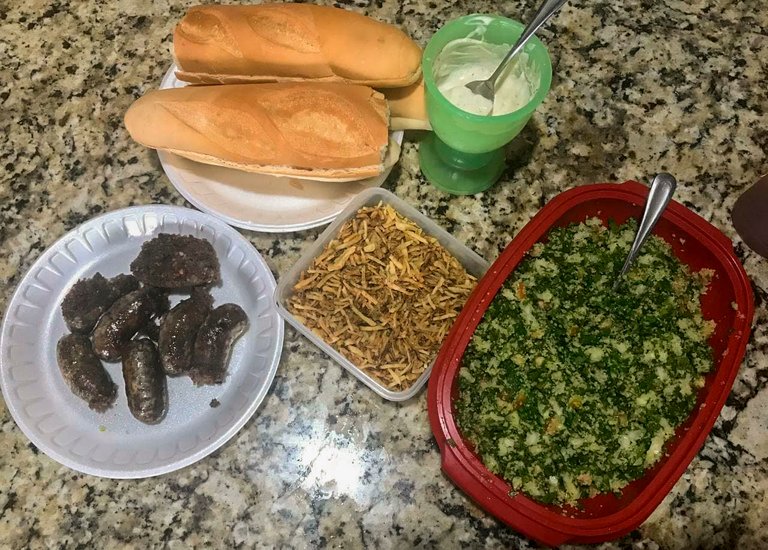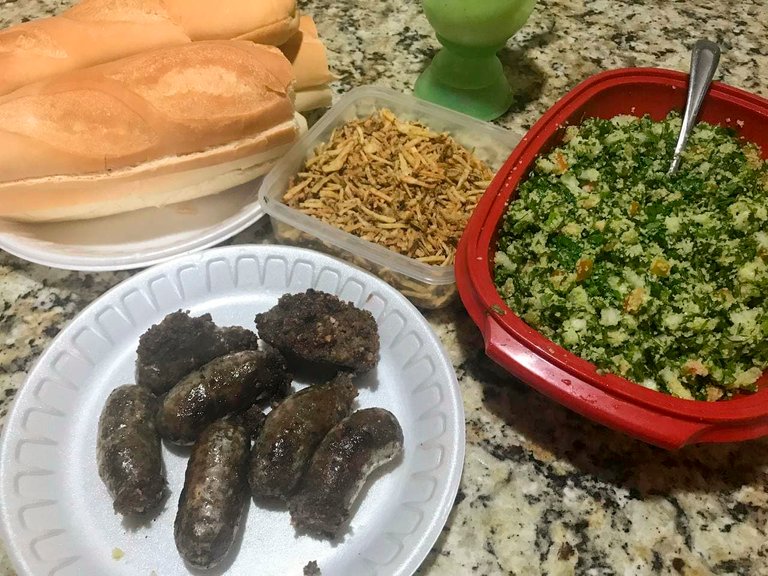 Once the chorizos are cooked to perfection, the next step is to assemble the sandwich. Spread the bread with the garlic sauce, fill it with chorizos, some tabbouleh salad, french fries, and some more garlic sauce.
Ya con los chorizos en su punto justo de cocción, lo que resta es armar el sandwich. Untar el pan con la salsa de ajo, rellenarlo de chorizos, un poco de ensalada tabulé, papitas fritas y un poco más de salsa de ajo.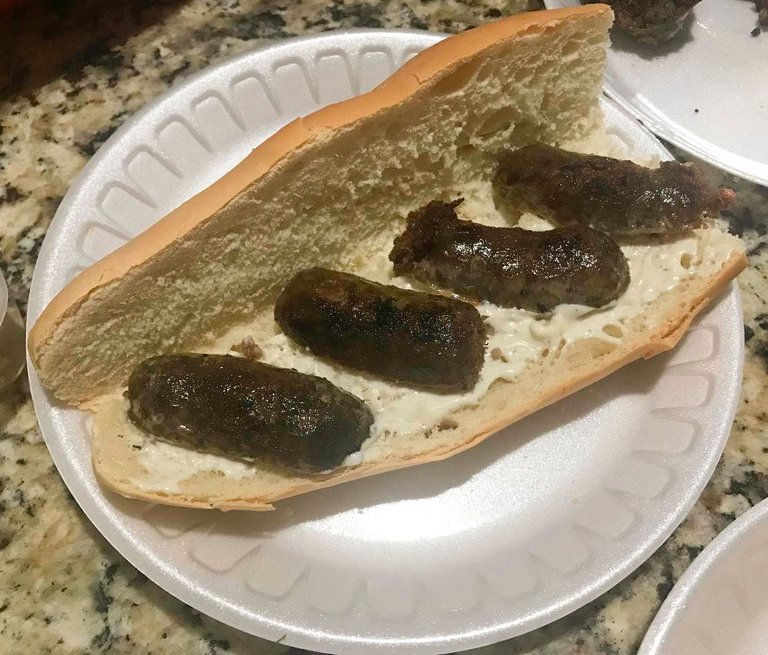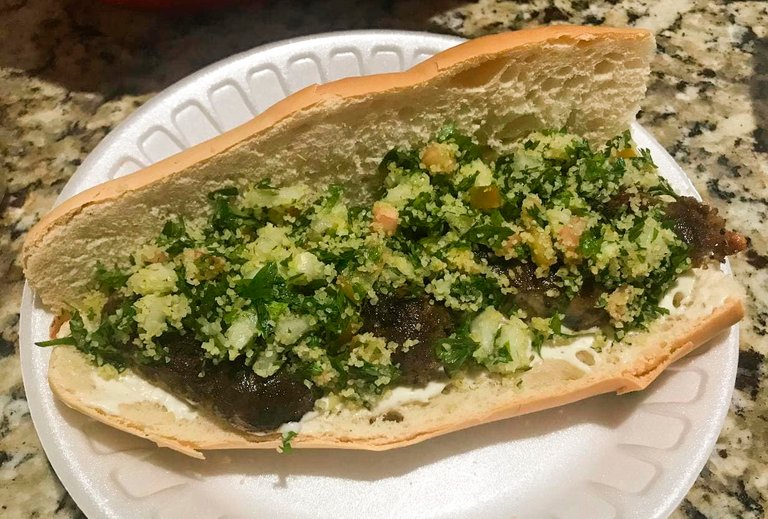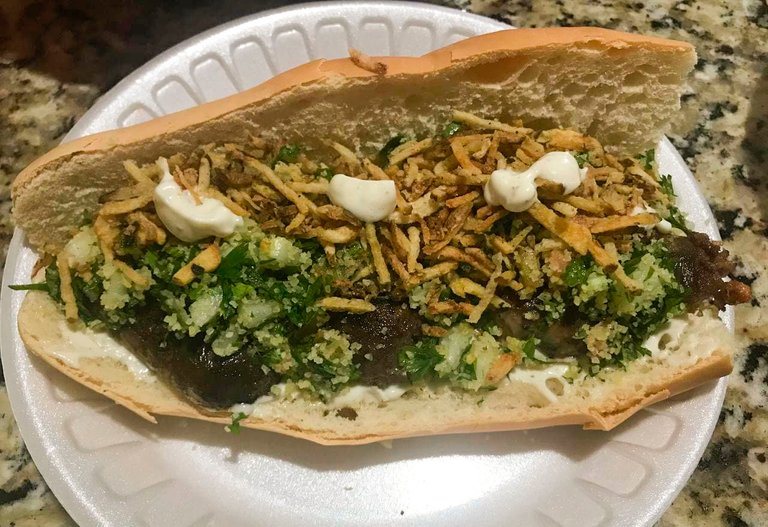 If you like, you can heat the bread a little, I particularly like it with fresh bread.
Choripan is an excellent choice when you want to eat something fast, also in those moments when you share with friends and family.
This time I decided to accompany my choripan with iced tea, but if you want a more festive atmosphere, beer is always a good plan.
Si gustas, puedes calentar un poco el pan, a mi en lo particular me gusta con el pan fresco.
El Choripan es una excelente elección cuando quieres comer algo rápido, también en esos momentos en los que compartes con amigos y familiares.
En esta oportunidad yo decidí acompañar mi choripan con té frío, pero si quieres un ambiente un poco más festivo la cerveza es siempre un buen plan.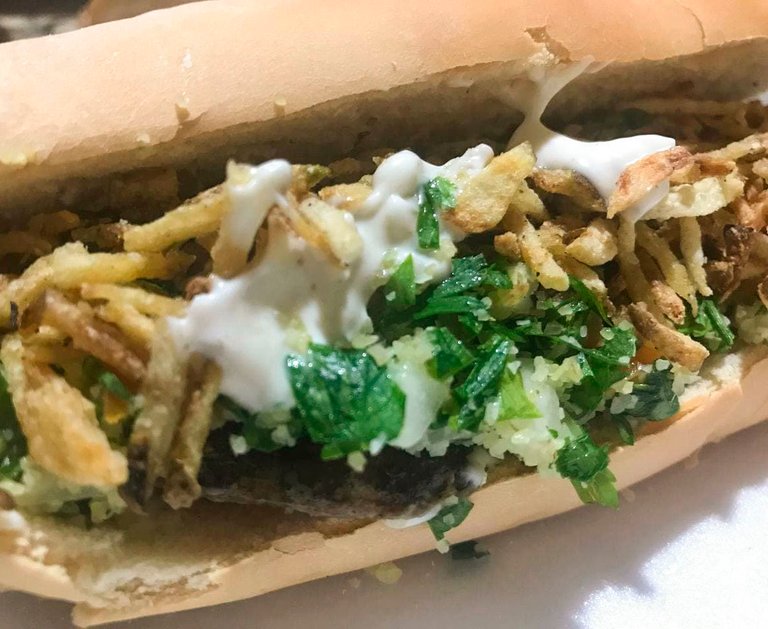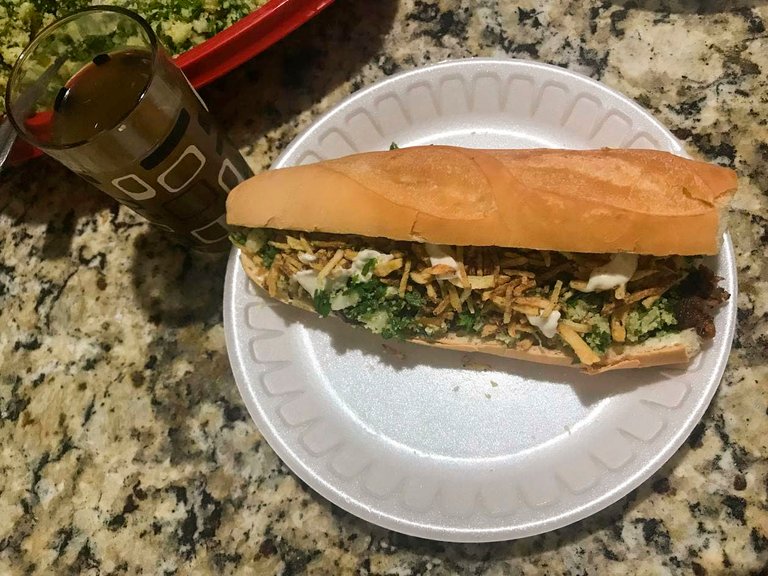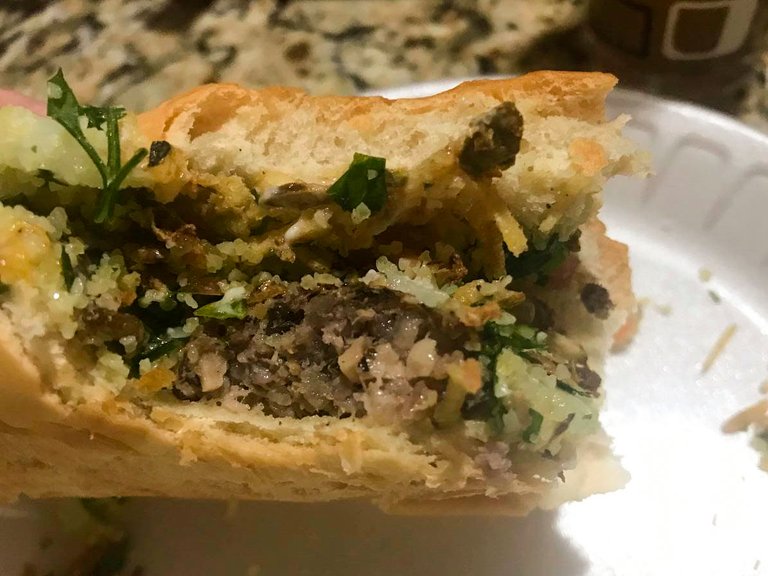 Enjoy your meal, and cheers!

All the images in this publication are mine, taken with the lens of an Apple iPhone 7.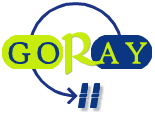 ---
---