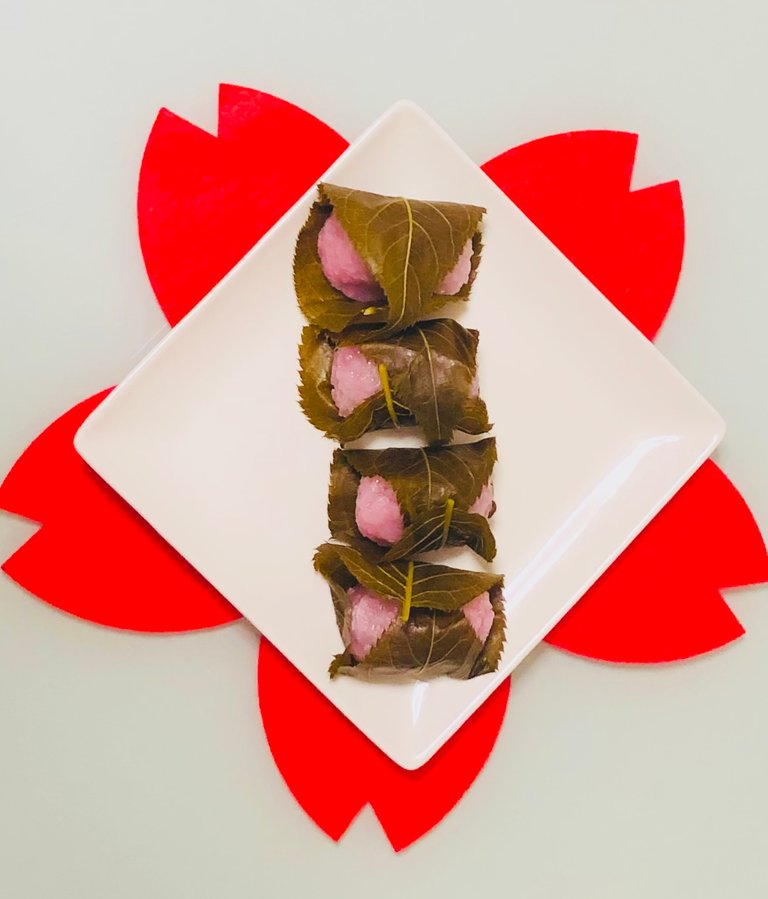 Hi hivers. How are you?
Just lastnight I stopped by a supermarket and picked up some sakura mochi. They were wrapped in salted sakura leaves.
I really enjoy surprising my family with little treats from time to time. They knew I went to the supermarket but had no idea as to what I picked up.
Five pieces came in the package. I plated them and placed them on some sakura-shaped mats. We usually eat them with the leaves but here, I opened one up to show the beautiful pink color.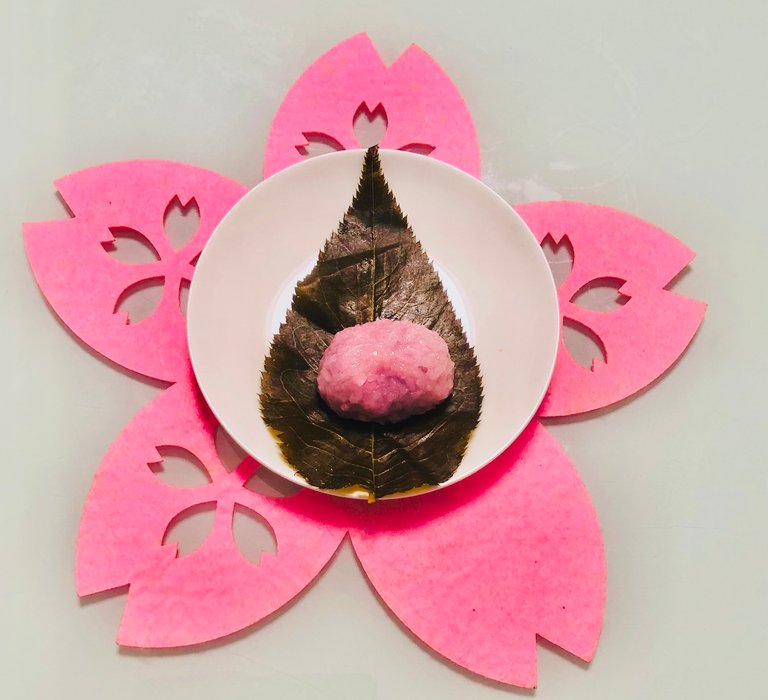 When my older son glimpsed it, he said, "Are you guys seeing what I'm seeing?!"
Below, you can see the red anko bean paste inside. The combination of the salty taste from the leaves, the sweetness from the beans, the soft texture of the mochi, all add to what could result in a sakura mochi addiction.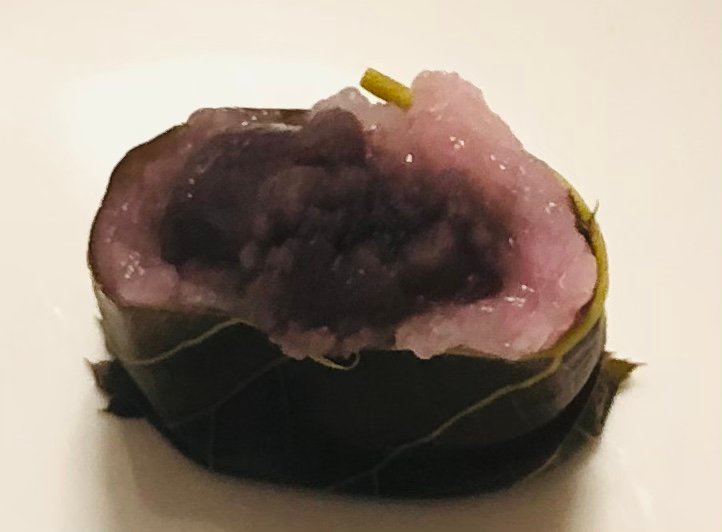 Together we enjoyed them with some hot ginger tea.