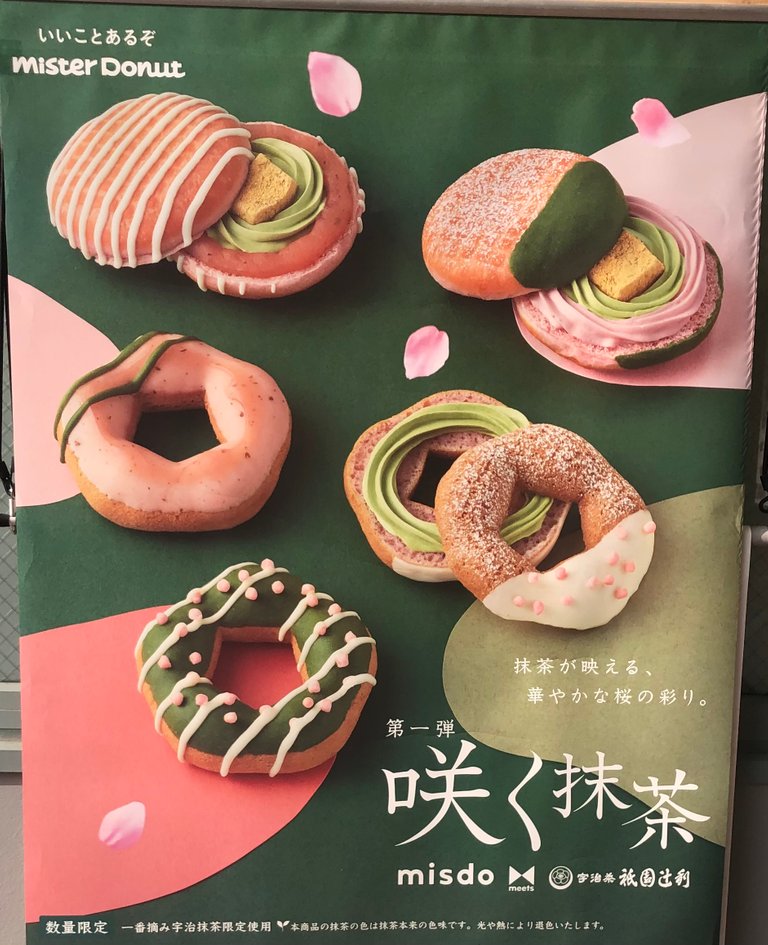 Hi hivers. How are you?
One thing I enjoy doing, is looking at seasonal specials. My boys and I passed by Mister Donut, a donut shop, and noticed they had some matcha and sakura treats.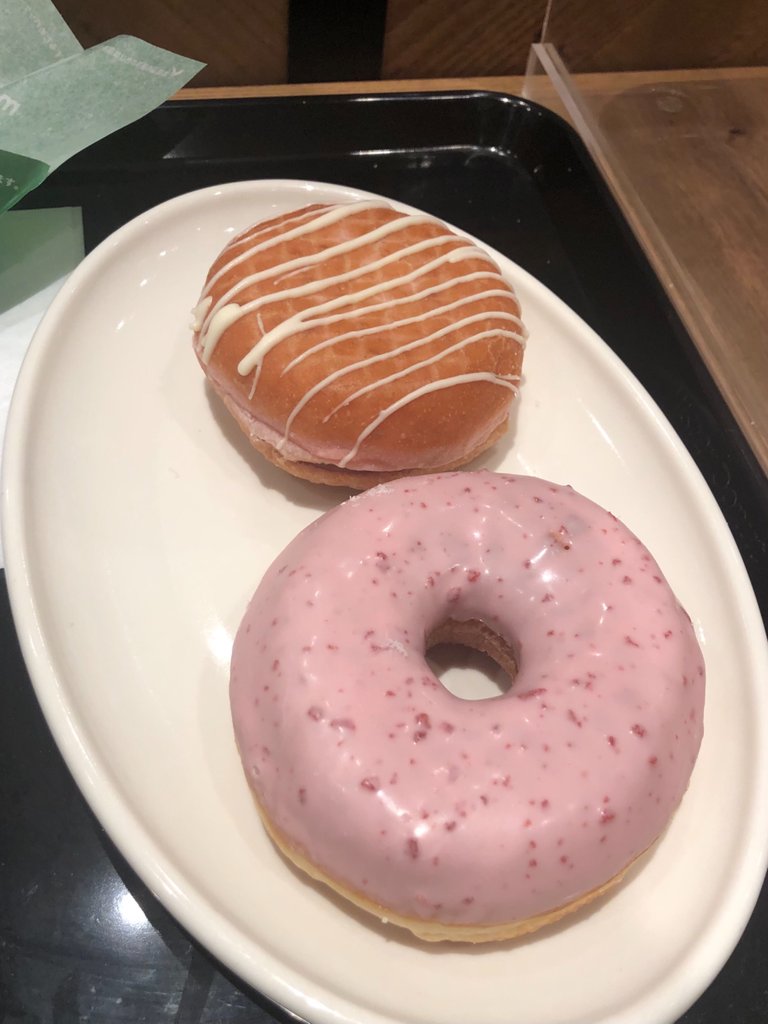 We bought two donuts. We tried one of the specials and a strawberry flavored donut. Even though sakura is "big" now, it's still strawberry season and that will continue even when sakura season is out.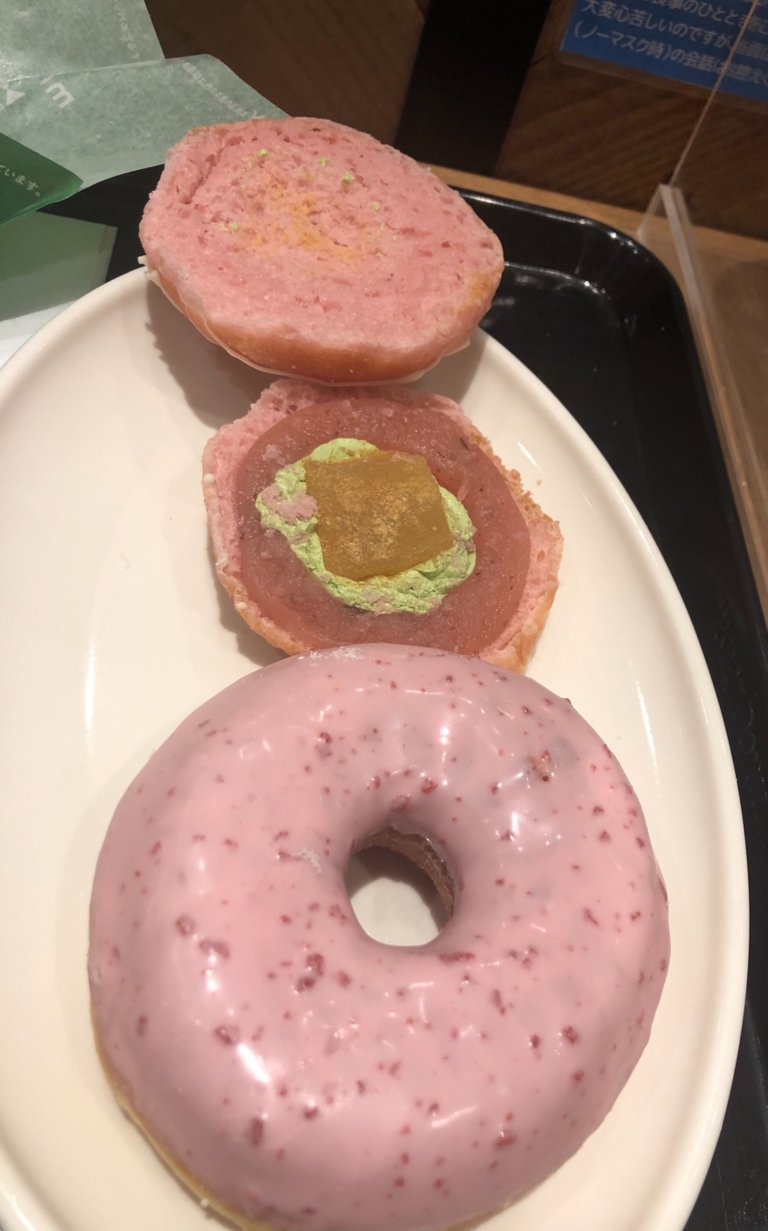 The special was like a sandwich. Inside was some cream and mochi coated with kinako powder. They were delicious.
Cheers to spring.