I remember a few years ago when I was working in the Venezuelan plains, a suitor said to me, Give me your mouth of love, and I just said, This man is crazy! It is that ignorance is bold hahaha, when I told my mother, she just laughed and told me that it is a saying of those lands, and men usually say it when they want to ask for a kiss from a woman with red lipstick, because the seed of this flower is an intense red, which usually stains the lips of those who eat it. It is very common to see it in fences of the field, because they grow like creepers.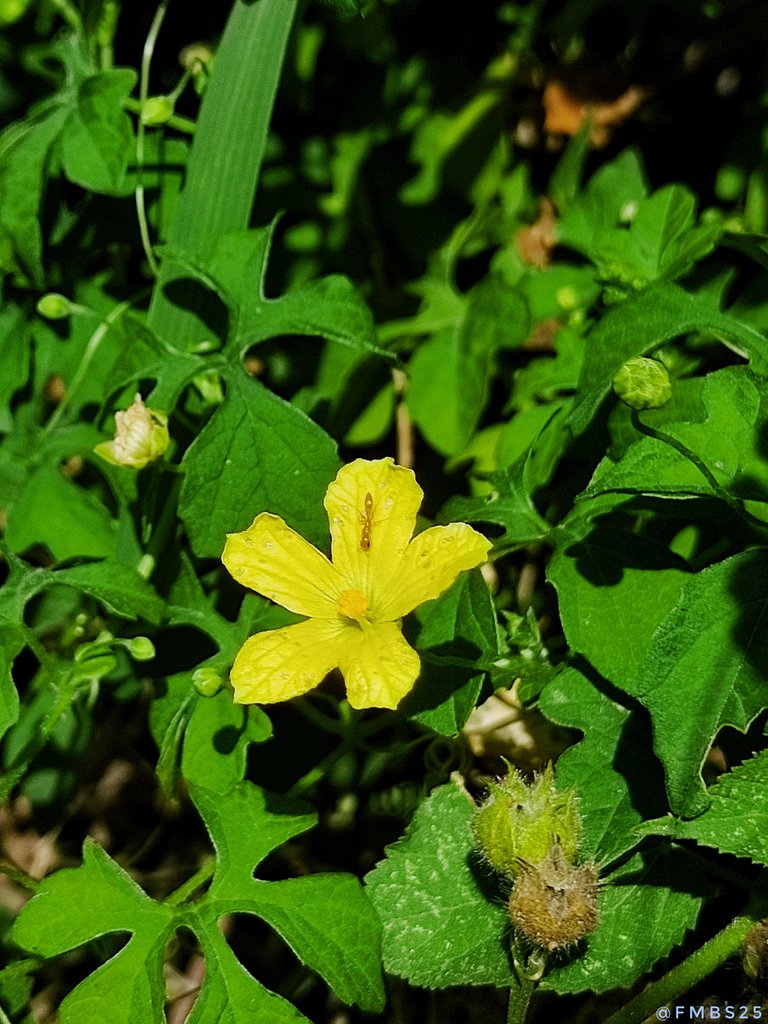 With flowers almost identical to those of the common cucumber, this cimarron cucumber or bitter melon, also known as Chinese cundeamor, in my country grows only up to about 5 centimeters and is known to be ripe when the fruit turns an intense orange color, the truth is that I have never eaten it, but my mother tells me that when she was little, she remembers that she fought with her brothers to eat the ones given to her at the fence of her old house.
For my mother to see these flowers and fruits is an immediate transport to her childhood, so a few days ago when I saw them I immediately wanted to photograph them to show them to her, she immediately recognized them and again told me about the fights with her brothers to eat the ripe fruits of this plant. I remember that my beloved grandmother Pancha used to wet her fingers with the seeds and painted my lips with it, I only remember its taste that was very sweet, even though they call it bitter melon.
It is a climbing plant and if you want to say invasive, because wherever it is planted, it wraps up whatever is around it, the truth is that in my country, it is not used in the kitchen, I imagine because of its tiny size, but in the Asian kitchen it is used, because in these countries its size reaches about 20 to 30 centimeters.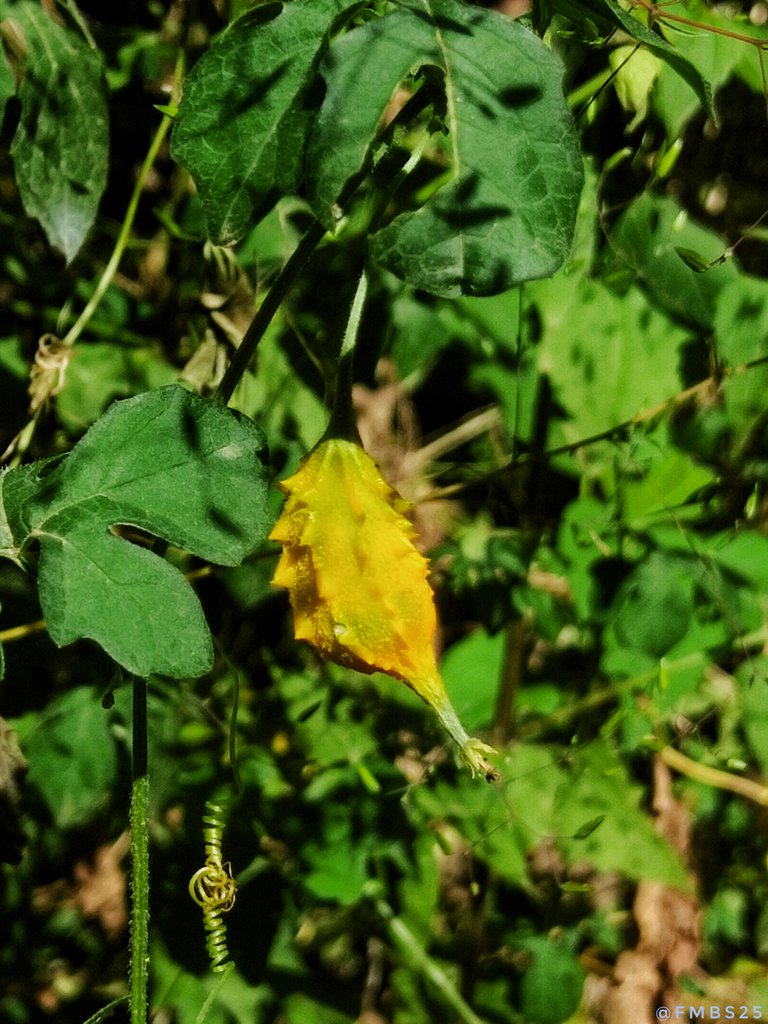 This fruit that I show you, is still green, it is missing a few days or at least a week to reach that intense orange color that I told you about before, some of its fruits tend to open and leave their seeds scattered on the site, so in this area where I managed to see this plant, we can find love all year round.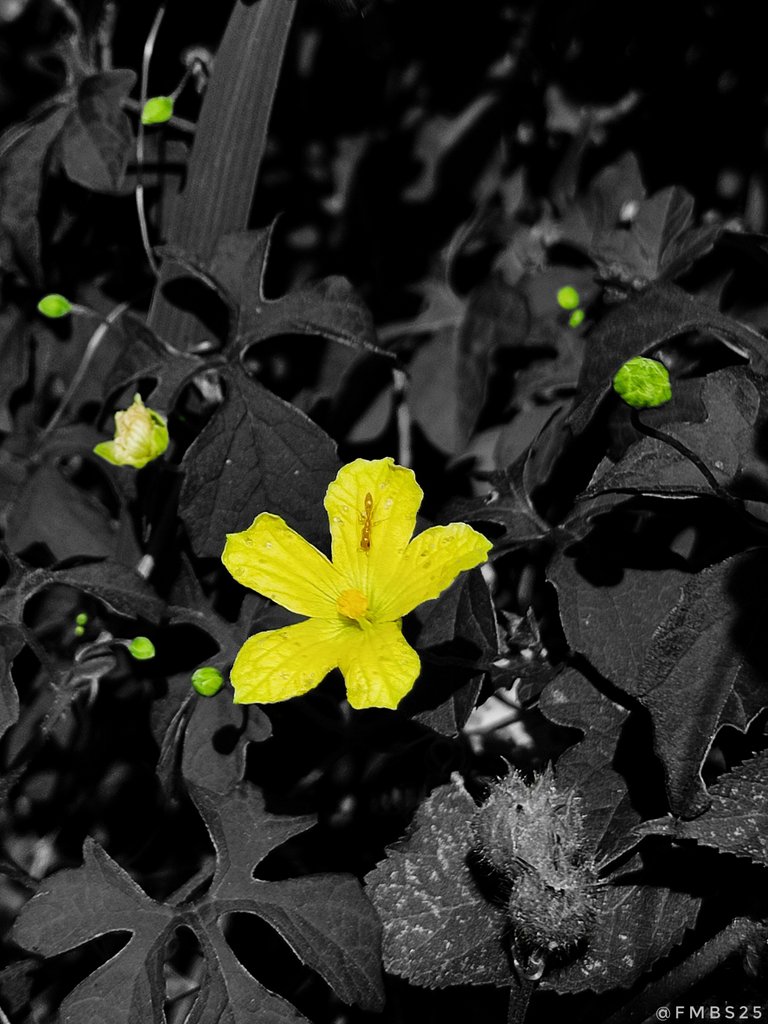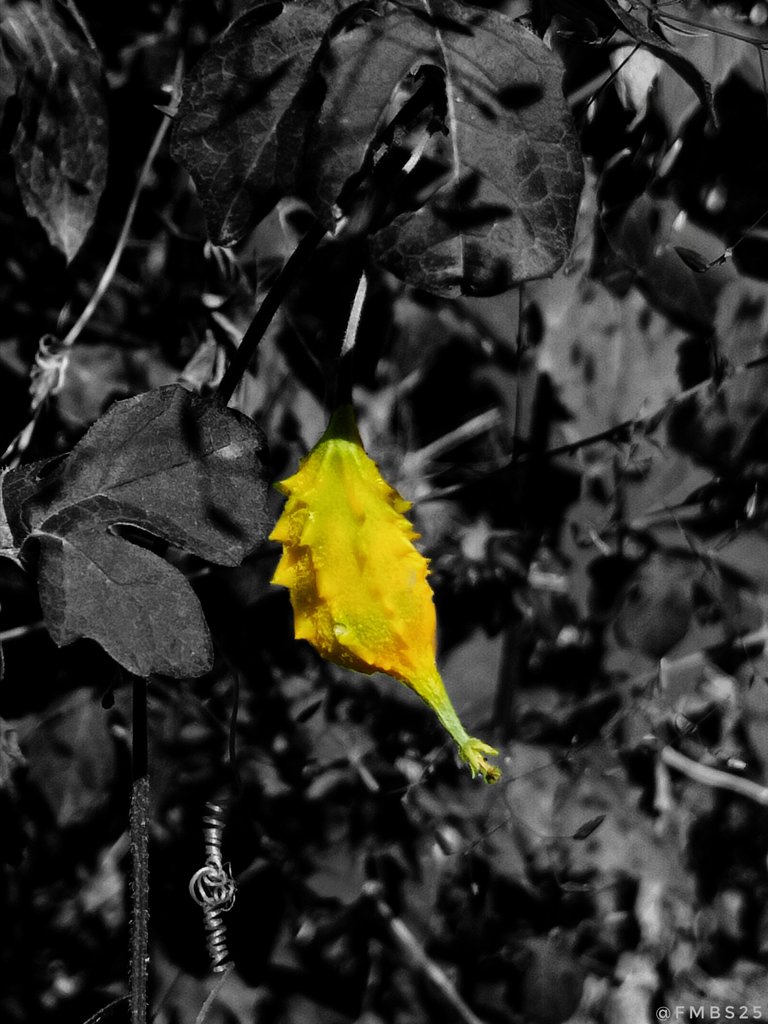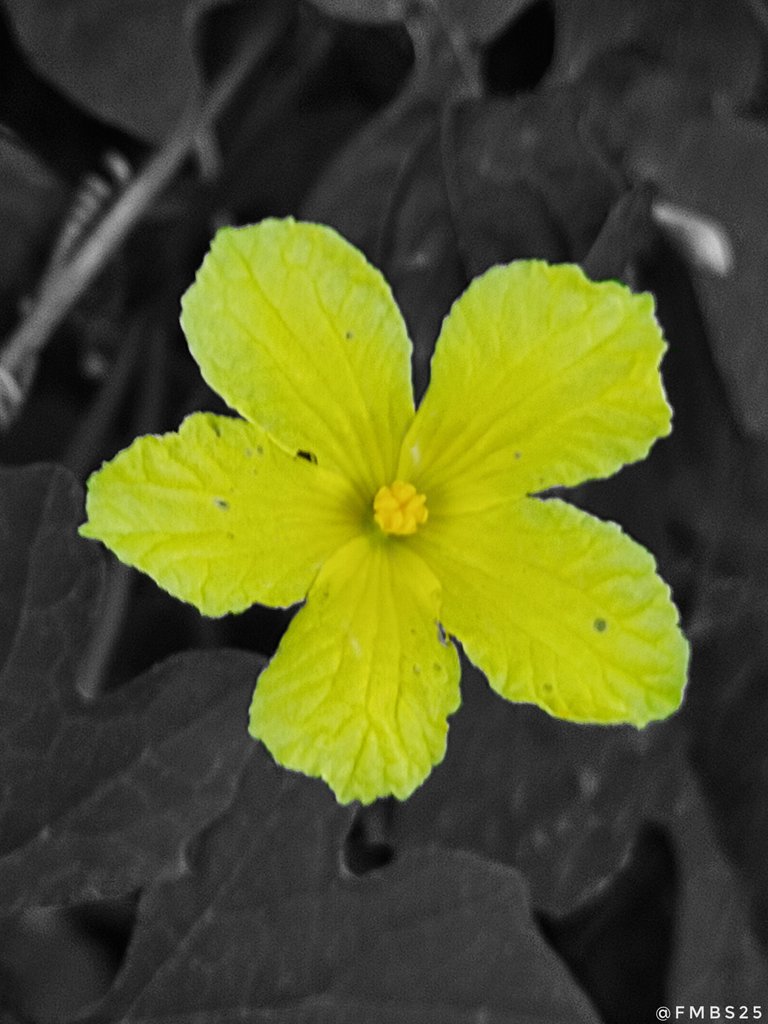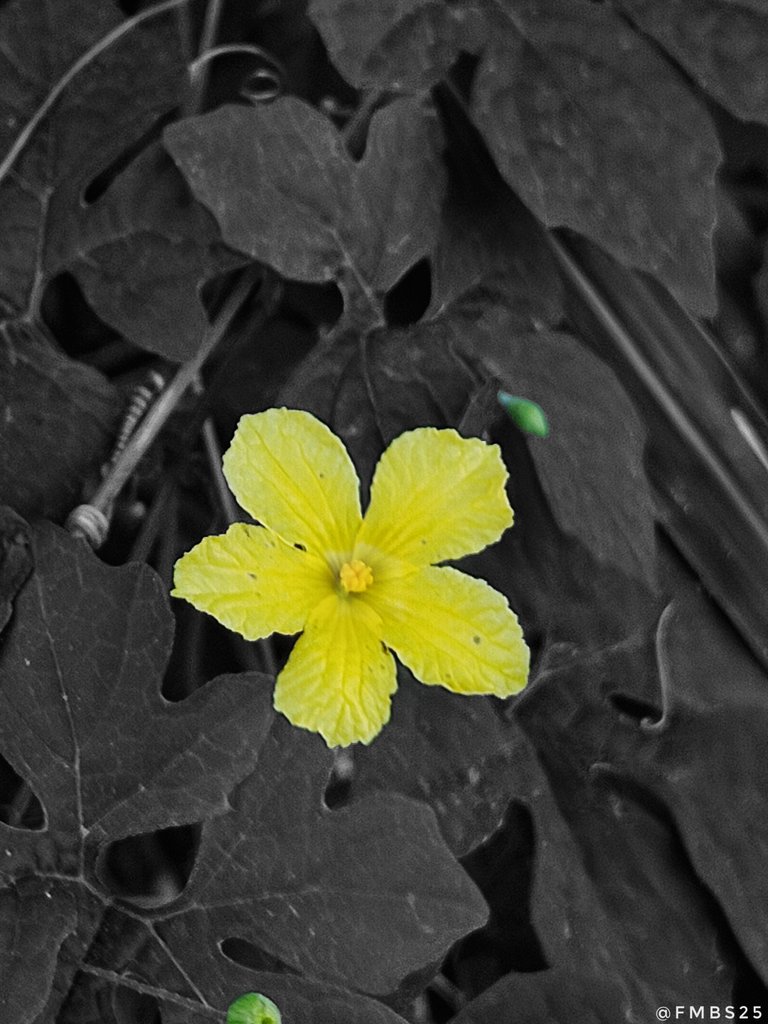 Images of my property, taken with the camera of my Xiaomi Redmi Note 9S Edited with Snapseed .
Thank you for taking the time to read this publication, if you have any questions, criticisms or suggestions, I would appreciate it if you put them in the comment box, and remember, you too can make magic in the kitchen wherever you go!


[ES]

Recuerdo que hace unos años cuando trabajaba en los llanos venezolanos, un pretendiente me decía, regálame tu boca de cundeamor, y yo, solo me decía, ¡Este hombre está loco! Es que la ignorancia es atrevida jajaja, cuando le conté a mi madre, ella solo se echó a reír y me dijo que es un decir de esas tierras, y los hombres suelen decirla cuando quieren pedir un beso de una mujer con los labios pintados de rojo, pues la semilla de esta flor es de un rojo intenso, que suele manchar los labios de quien la come. Es muy común verla en verjas del campo, pues crecen como enredaderas.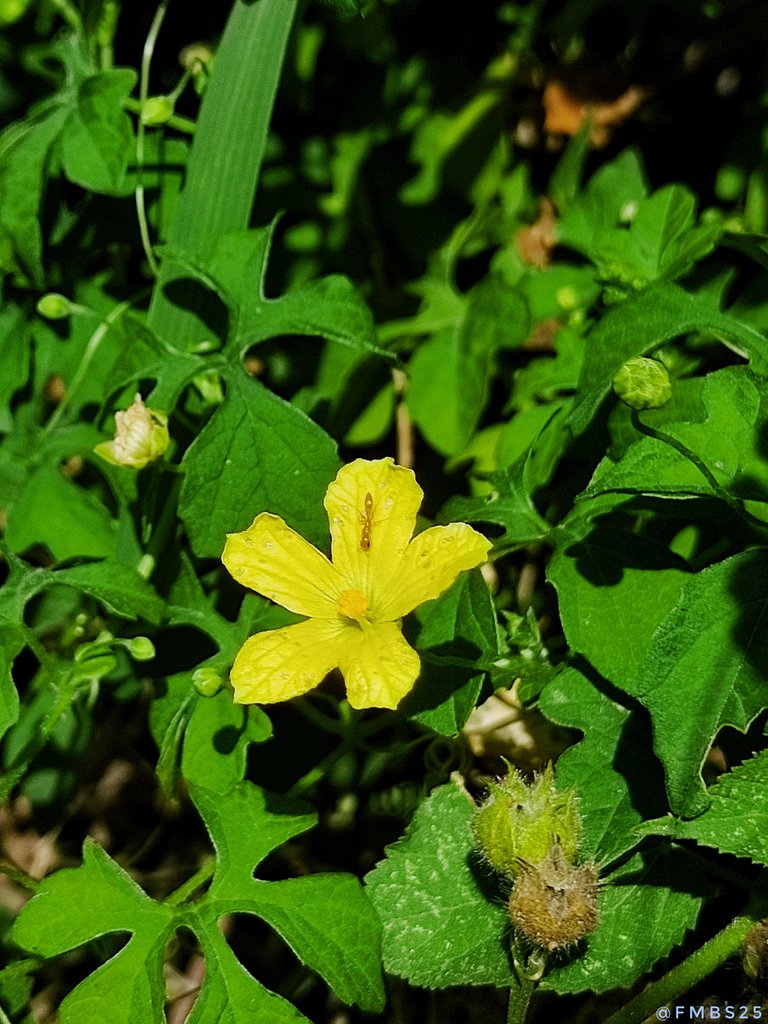 Con flores casi idénticas a las del pepino común, este pepino cimarronero o melón amargo, también conocido como cundeamor chino, en mi país crece apenas hasta unos 5 centímetros y se sabe que está maduro cuando la fruta se torna de un intenso color naranja, la verdad es que nunca lo he comido, pero mi madre me cuenta que cuando estaba pequeña, recuerda que se peleaba con sus hermanos por comerse las que se daban en la verja de su vieja casa.
Para mi madre ver estas flores y frutas son un transporte inmediato a su niñez, así que hace unos días cuando las vi de inmediato quise fotografiarlas para mostrárselas, de inmediato las reconoció y nuevamente me comento las peleas que se formaban con sus hermanos por comerse los frutos maduros de esta planta. Recuerdo que mi amada abuela Pancha se mojaba los dedos con las semillas y me pintaba los labios con ella, recuerdo apenas su sabor que era muy dulce, aunque le llamen melón amargo.
Es una planta trepadora y si se quiere decir invasora, pues donde sea que se plante, arropara lo que se encuentre a su alrededor, la verdad es que en mi país, no es utilizado en la cocina, imagino por su diminuto tamaño, pero en la cocina asiática es utilizado, pues en estos países su tamaño llega a ser de unos 20 a 30 centímetros.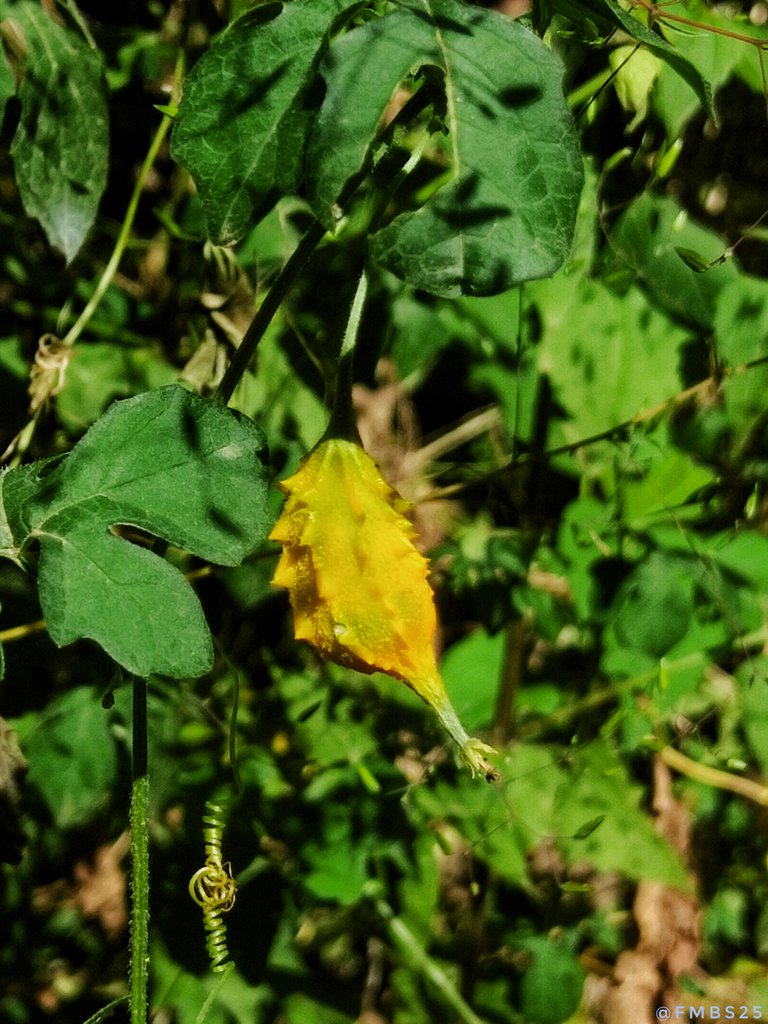 Esta fruta que les muestro, aun esta verde, le faltan unos días o al menos una semana para llegar a ese color naranja intenso del que les hable antes, algunas de sus frutas tienden a abrirse y a dejar sus semillas esparcidas en el sitio, por lo que en esta zona donde logre ver esta planta, podemos encontrar cundeamor en todo el año.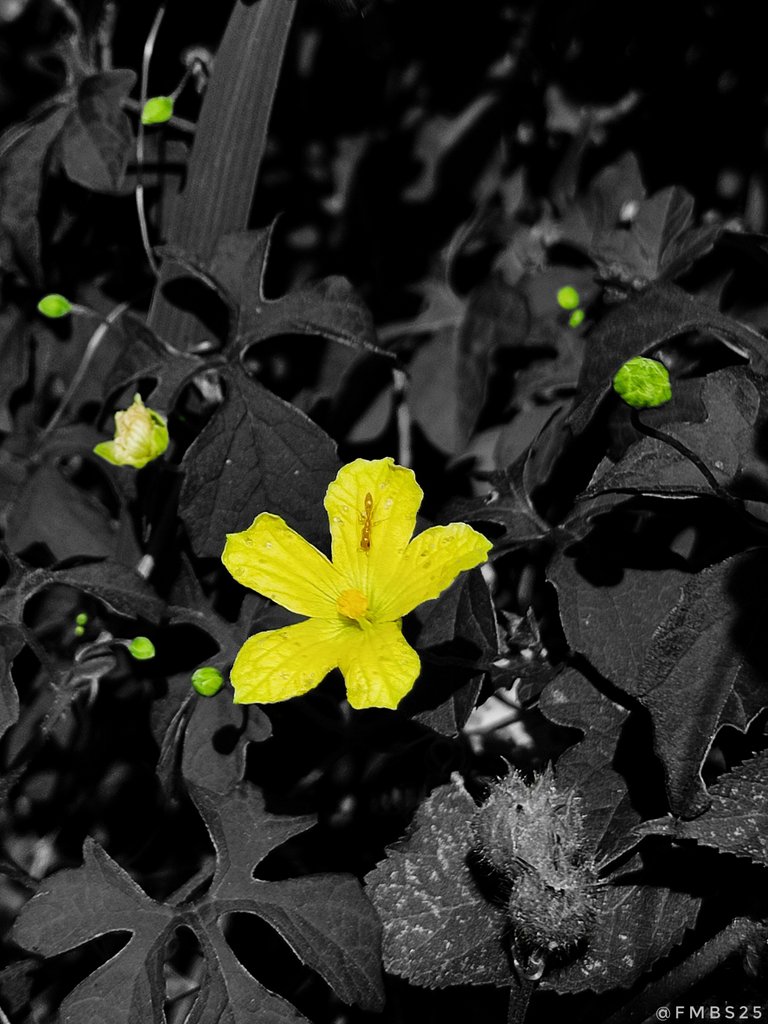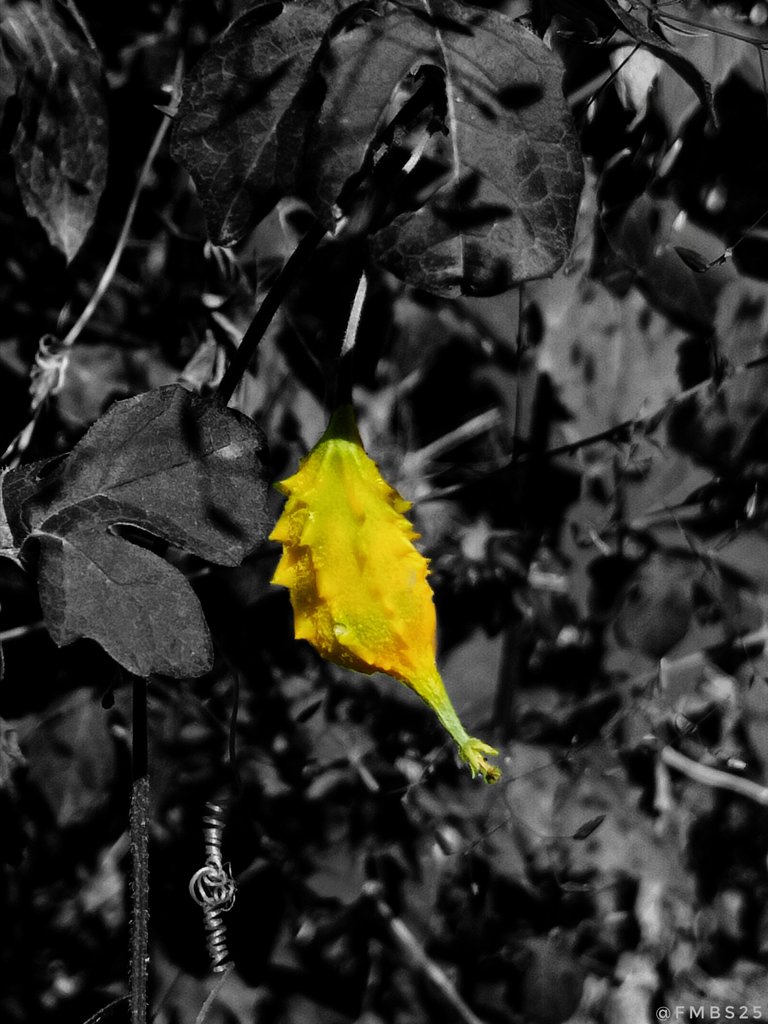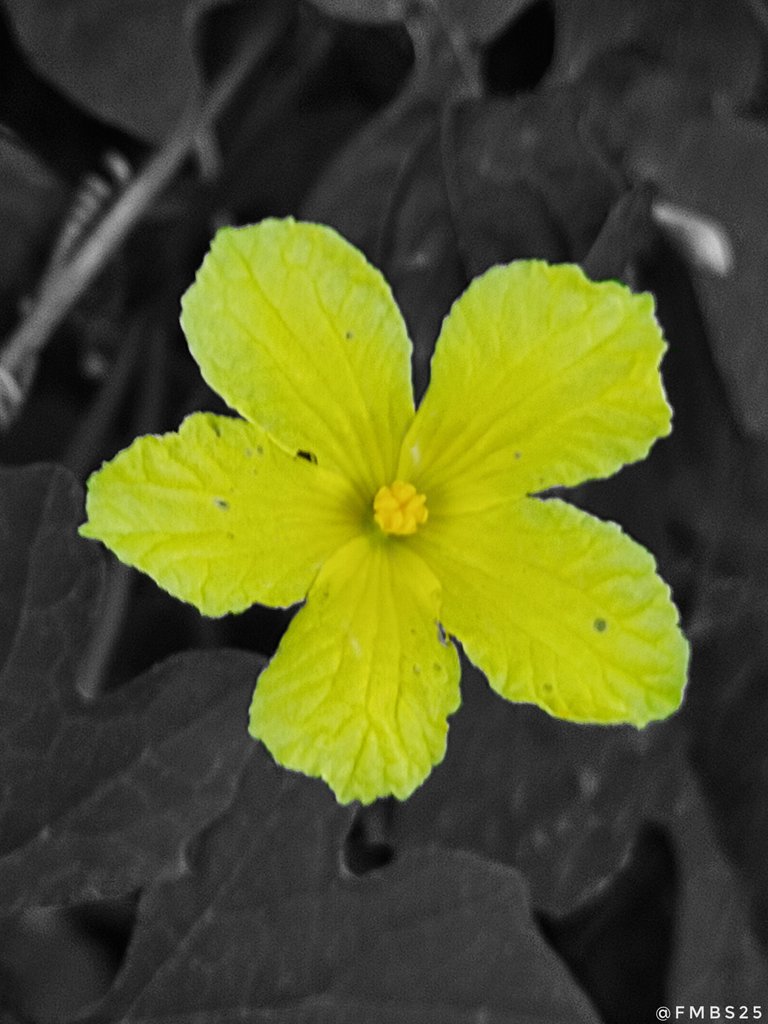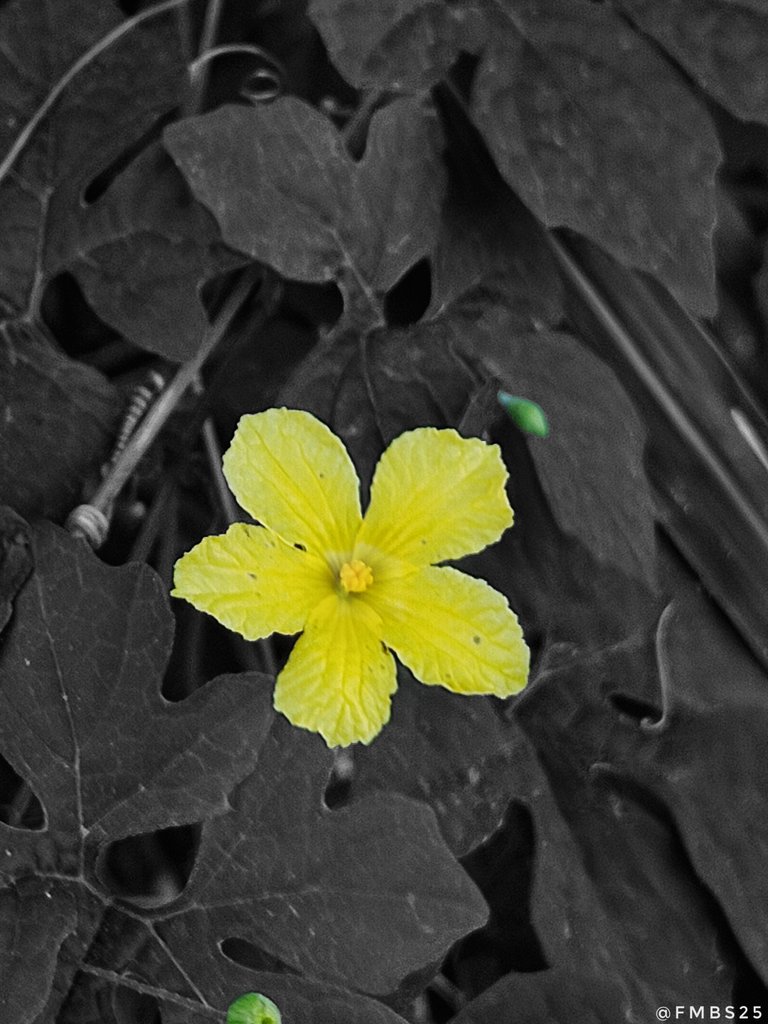 Imágenes de mi propiedad, tomadas con la cámara de mi Xiaomi Redmi Note 9S Editadas con Snapseed .
Gracias por tomarse el tiempo de leer esta publicación, si tiene alguna pregunta, crítica o sugerencia, la agradecería que la pusiera en la caja de comentarios, y recuerda, ¡Tú también puedes hacer magia en la cocina ya dondequiera que vayas!



Created by @robinsonlgil



---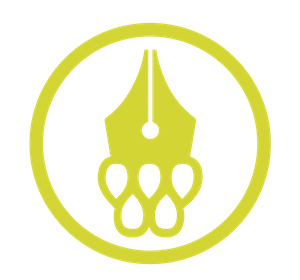 Come and support @Cervantes as Witness in https://peakd.com/me/witnesses
---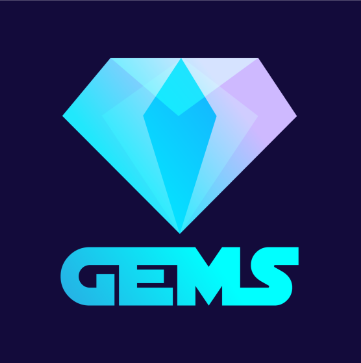 Join
@gems-community
's
Discord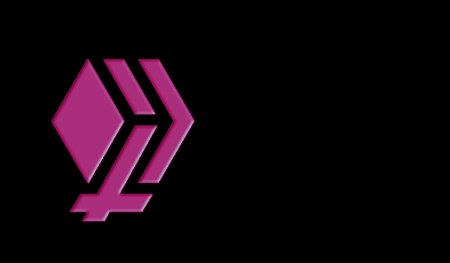 Created by @derangedvisions