It's been a long, good, busy week. The first "normal", i.e. no public holiday week in a while. And we have been burning the candle at both ends.
Yesterday was, of course, kitchen day.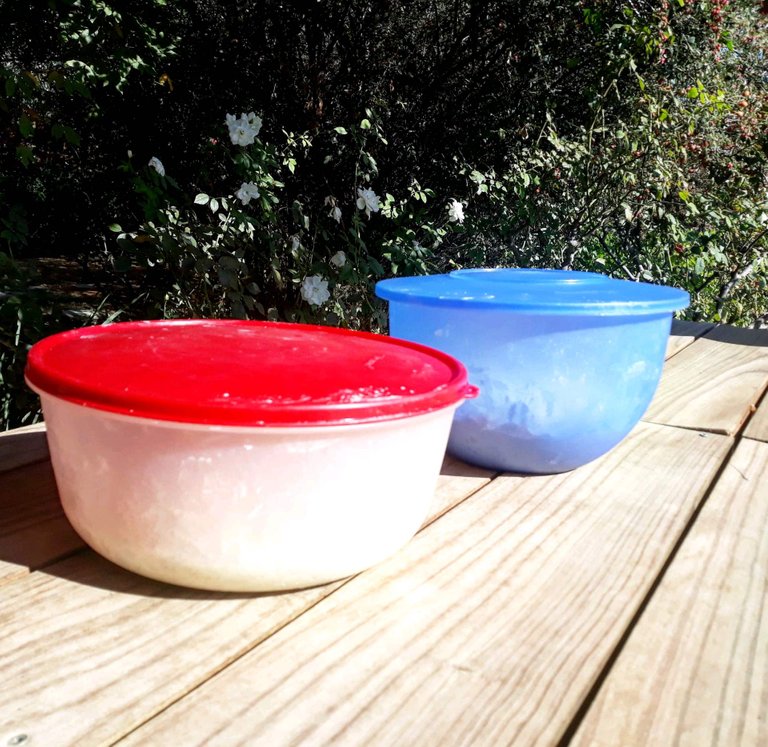 All in a day's work: the cooler weather means that the sourdough needs a little sun to work its magic before I finally turn it into rolls.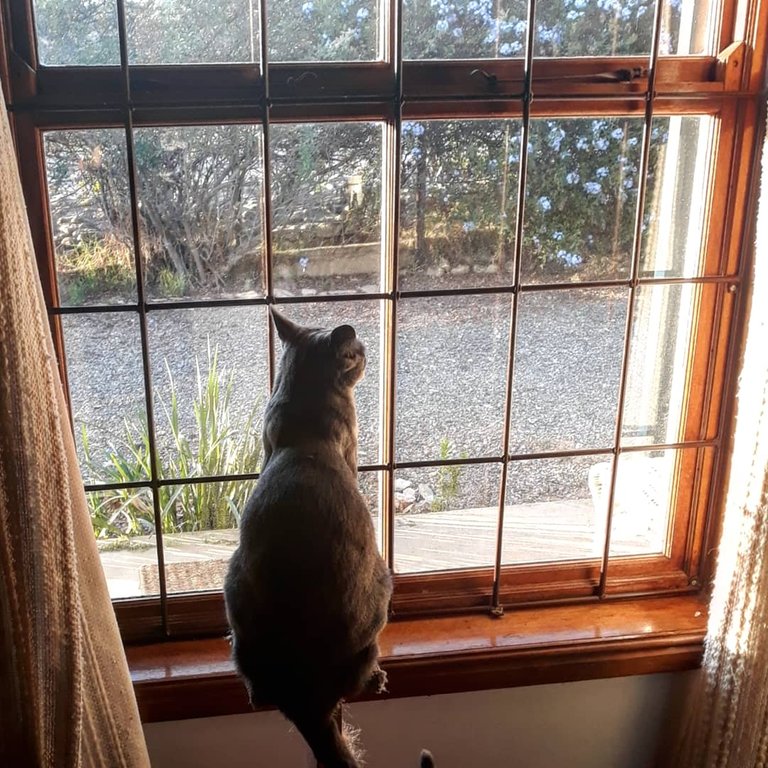 The days are shorter, the mornings darker and cooler. Gandalf is a wus. Watches through the window, above which live a family of Rock Martins. From there, he monitors the Cape Sparrow messy house nest-building. From his own, customised perch: the scratching post.
Friday (and the week) ended as it usually does - at the local.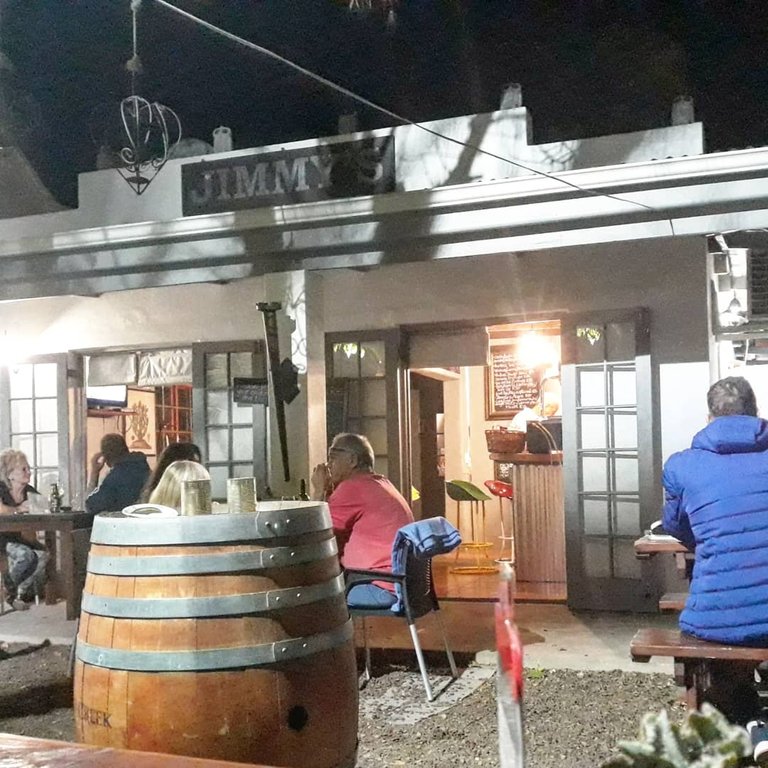 With Selma doing what she does. Even with her phone.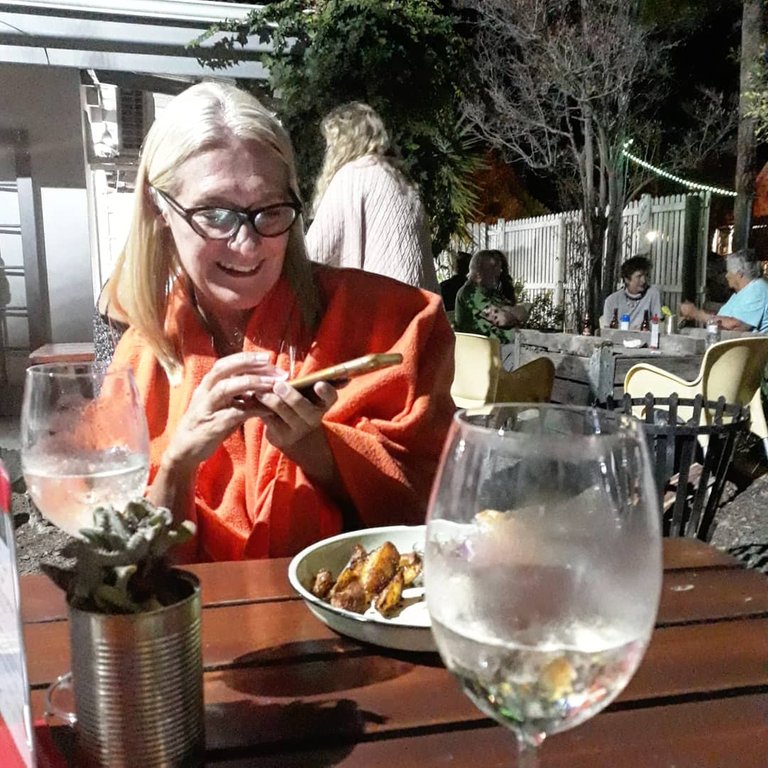 They will join us at the market before saying good bye the feline family and the village and head back to Cape Town.
Until next time, be well
Fiona
The Sandbag House
McGregor, South Africa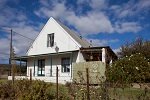 Photo: Selma
Post Script
Twice a year Traci York hosts a challenge to bloggers to post daily for a month. I've participated (or tried) for three years I've known her via the blockchain. Twice I've succeeded. It's that time of the year again, and I'm giving it a go - on the Hive blockchain. Wordpress bloggers are also invited to participate.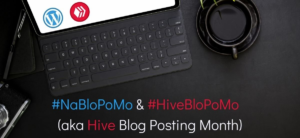 Source: Traci York
In search of English writing, research and editing services?
Look no further: I will help you with writing emails and reports, academic and white papers formal grammar, spelling and punctuation
more information here.

If this post might seem familiar, it's because I'm doing two things:

re-vamping old recipes. As I do this, I plan to add them in a file format that you can download and print. If you download recipes, buy me a coffee. Or better yet, a glass of wine....?
and "re-capturing" nearly two years' worth of posts.

I blog to the Hive blockchain using a number of decentralised appplications. From Wordpress, I use the Exxp Wordpress plugin. If this rocks your socks, click on the image below to sign up -


Image: @traciyork
I also share my occasional instagram posts to the crypto blockchain using the really nifty phone app, Dapplr. On your phone, click the icon below, and give it a go.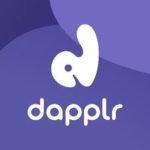 Posted using Dapplr