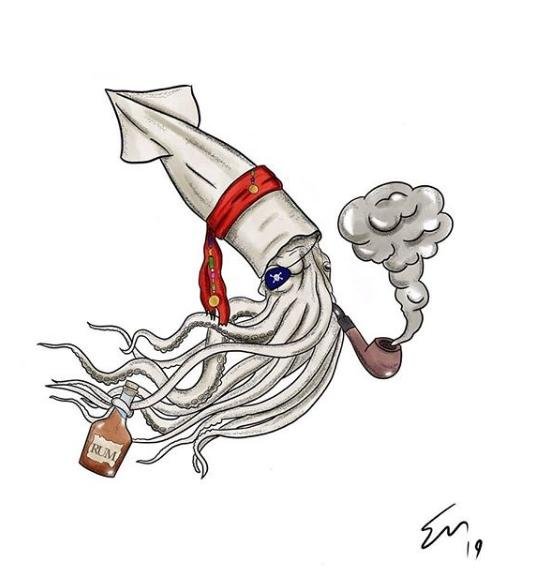 Ed ecco Squid Sparrow, l'accerrimo nemico di Capitan Octopus.
Una volta erano compagni, ma è difficile far convivere due personalità cosi forti.
Squid Sparrow si è creato il proprio equipaggio nella speranza di contrastare il suo nemico in ogni sua impresa.
L'insuccesso di questi tentativi lo portano ad affogare le sue frustrazioni nell'alcool.
--
And here is Squid Sparrow, the lost enemy of Captain Octopus.
Once they were companions, but it is difficult to bring together two such strong personalities.
Squid Sparrow has created its own crew in the hope of countering its enemy in every endeavor.
The failure of these attempts led him to drown his frustrations in alcohol.
Enma art
The image in this post is propriety of the author