Hola queridos amigos de hive, le traigo una Donas (moñera) realizada por mi, y mi amiga la aguja crochet, con ella podemos hacer cosas tan hermosas, especiales y única. Hoy le mostrare un poco más de lo que se hacer y en lo que me destaco.
Hello dear friends of hive, I bring you a Donas (moñera) made by me, and my friend the crochet needle, with it we can make things so beautiful, special and unique. Today I will show you a little more of what I can do and what I excel in.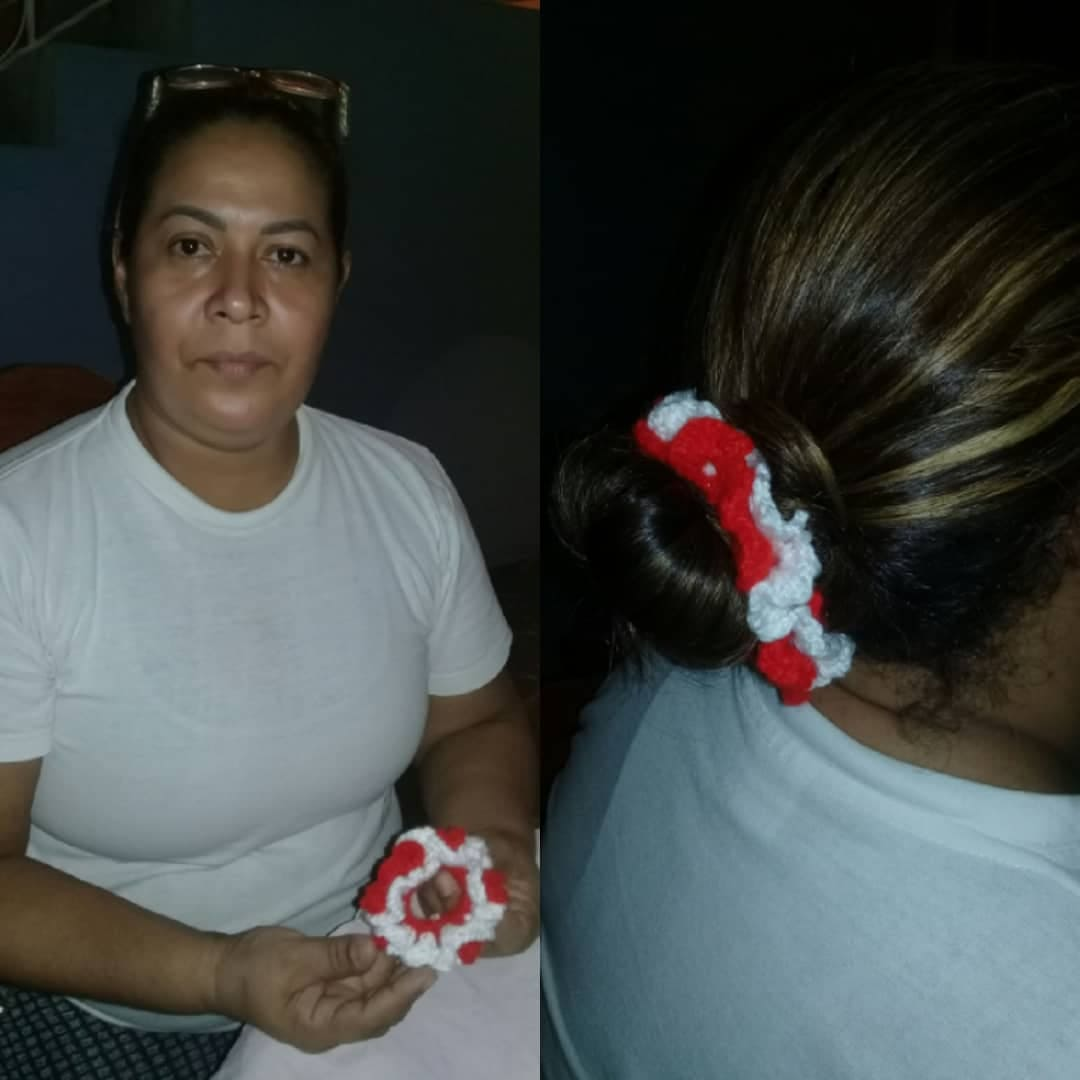 ---
Me entusiasme en hacer esta Donas porque es un conocimiento que practico desde mi niñez, son unas de las cualidades que me enseñó mi abuela, ella hacía maravillas con la aguja, me motive a elegir este diseño de una Donas porque son perfectas, muy bonitas y atractivas en el cabello, a parte son usadas en peinados para los bailes tradicionales en mi país Venezuela.
I was excited to make this Donuts because it is a knowledge that I practice since my childhood, are some of the qualities that my grandmother taught me, she did wonders with the needle, I was motivated to choose this design of a Donuts because they are perfect, very beautiful and attractive in the hair, besides they are used in hairstyles for traditional dances in my country Venezuela.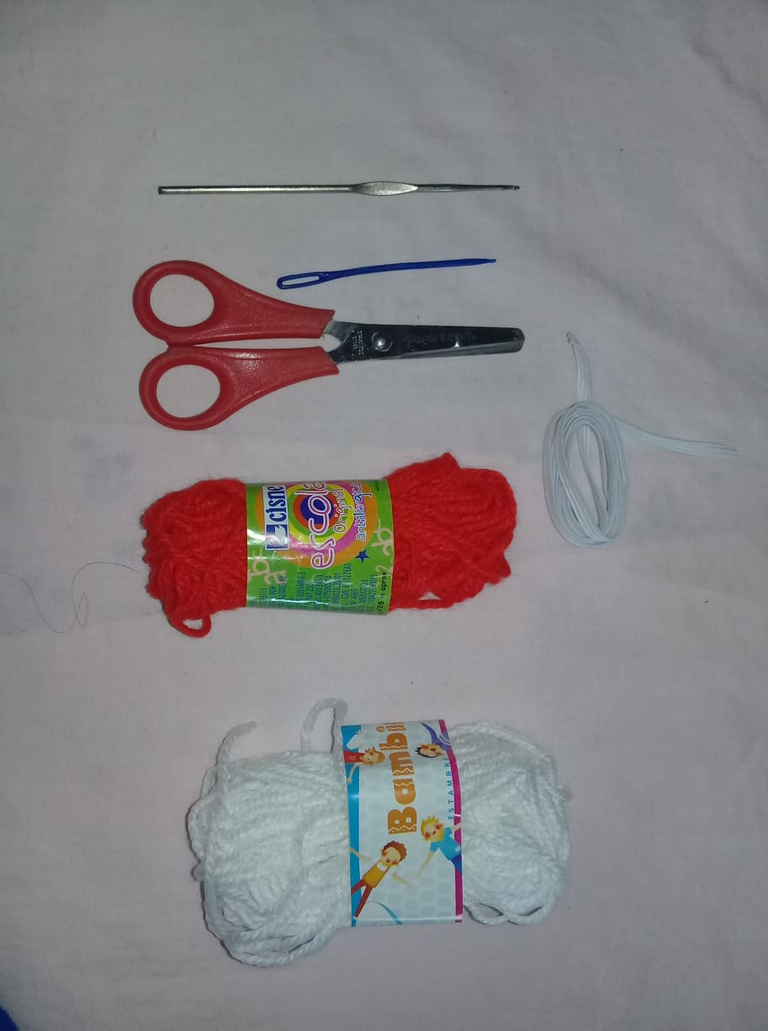 ---
Lo materiales que se necesitan son:
Tijera.
Elástica.
Hilo de estambre.
Aguja crochet.
The materials needed are:
Scissors.
Elastic.
Yarn of worsted thread.
Crochet needle.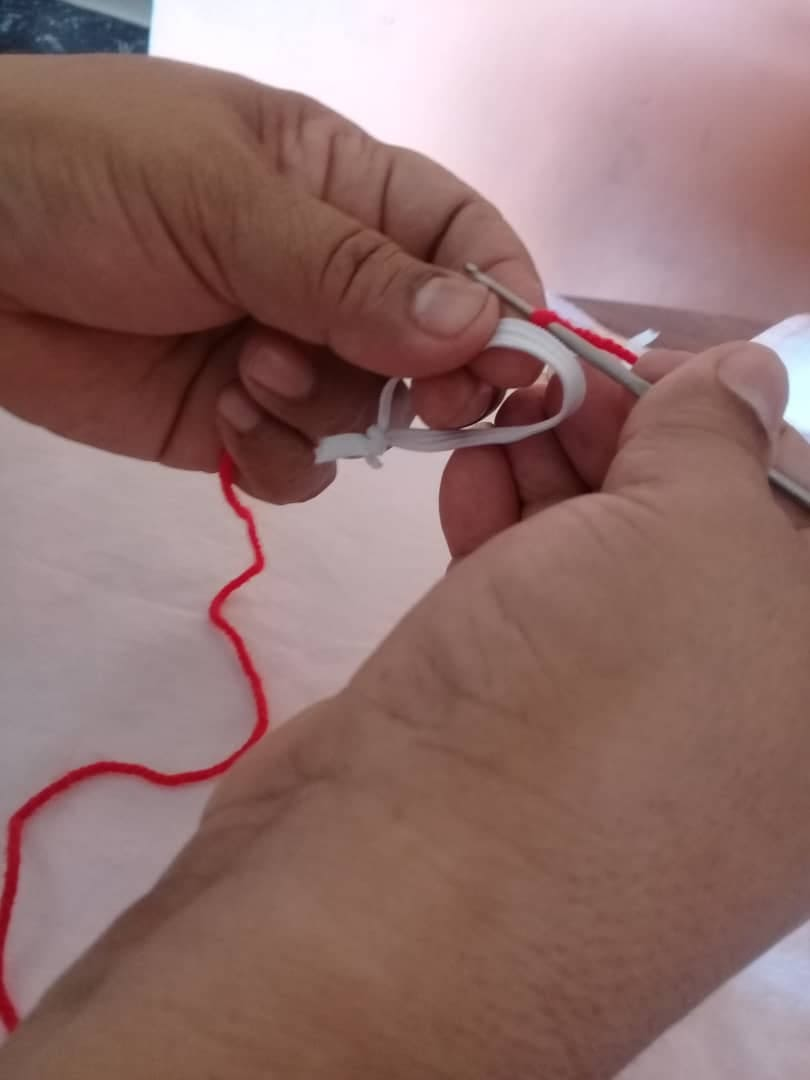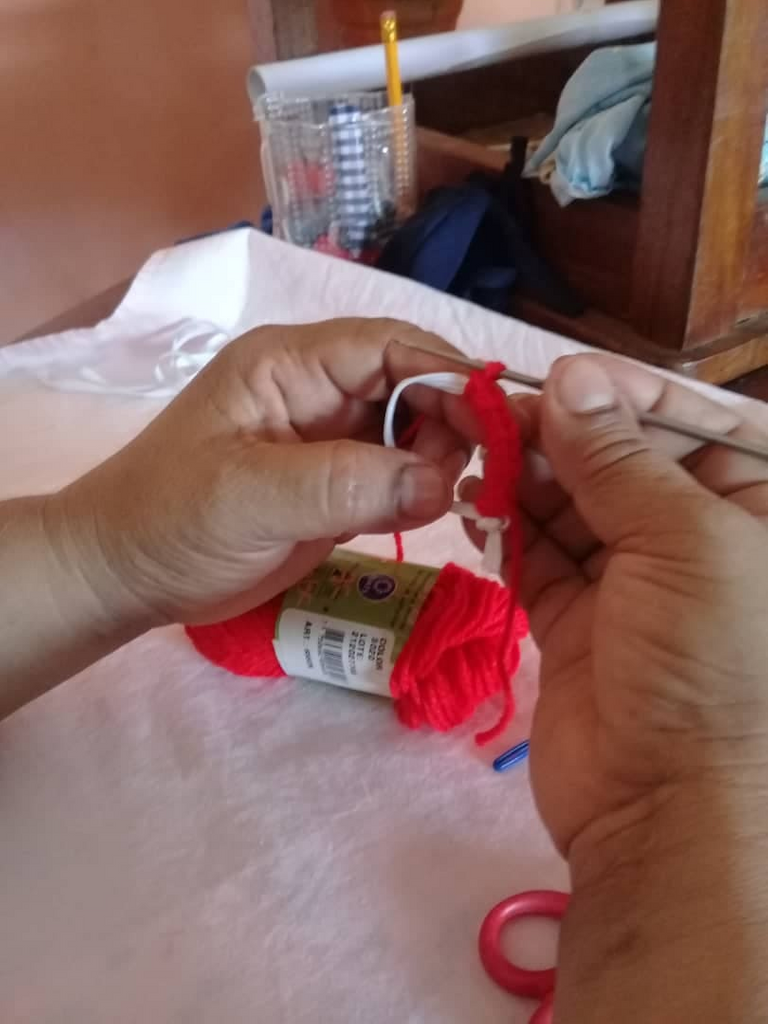 ---
Paso 1: se comienza tomando 15 centímetro de elástica y se hace un nudo en las orillas, formando una liga.
Step 1: start by taking 15 centimeters of elastic and tie a knot at the edges, forming a garter.
Paso 2: se toma una hebra del hilo de estambre y se hace una cadena de medios puntos rodeando la liga, hasta llegar a donde comenzamos, después se cierra con un punto de deslizado.
Step 2: take a strand of worsted yarn and make a chain of half stitches around the garter stitch, until you reach where you started, then close with a slip stitch.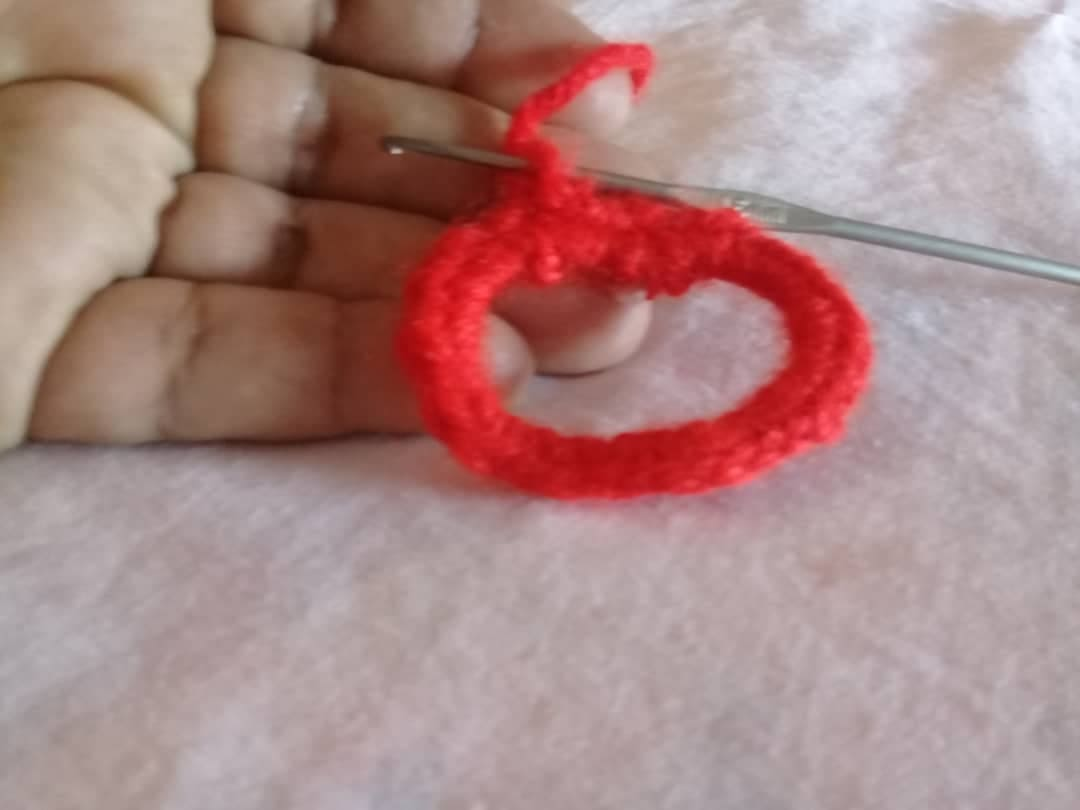 ---
Paso 3: luego se hace la parte de arriba empezando nuevamente con un medio punto, repitiendo dos veces en la primera cadena hasta llegar al final, se vuelve a cerrar con un punto de deslizado.
Step 3: then make the top part starting again with a half stitch, repeating twice in the first chain until you reach the end, close again with a slip stitch.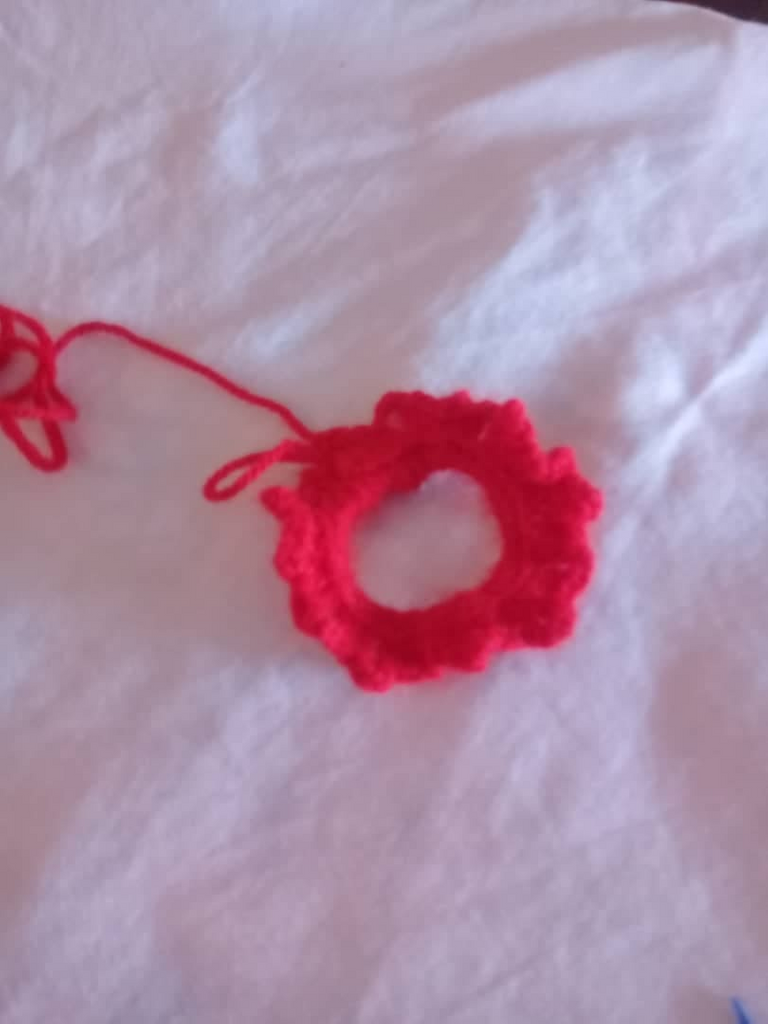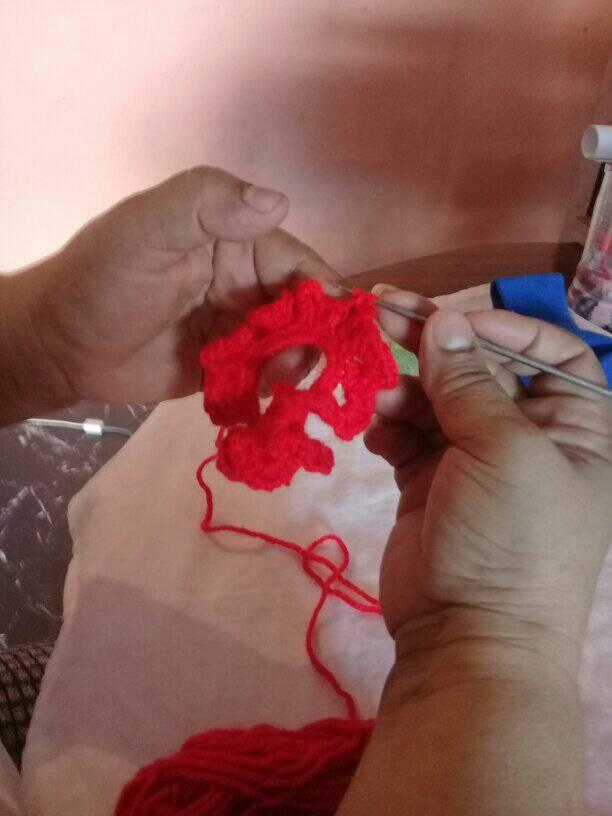 ---
Paso 4: se hace una cadena de tres y el punto alto cinco veces, dos cadena se coloca por el tejido hasta llegar al final cerrando con el punto deslizado.
Step 4: make a chain of three and the double crochet five times, two chains are placed through the fabric until you reach the end, closing with the slip stitch.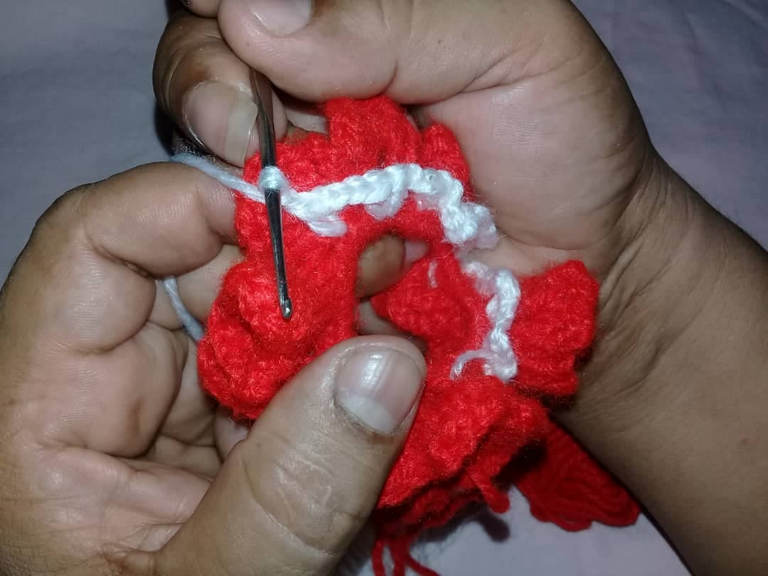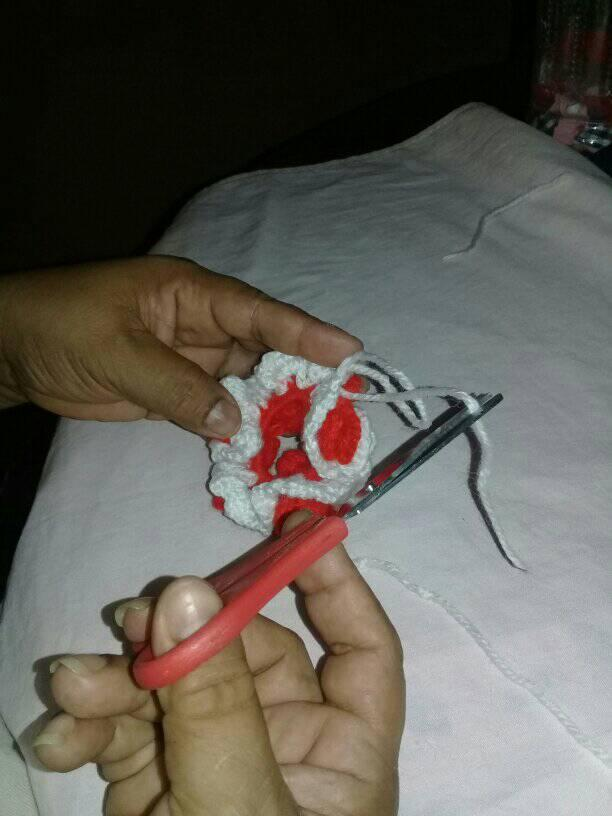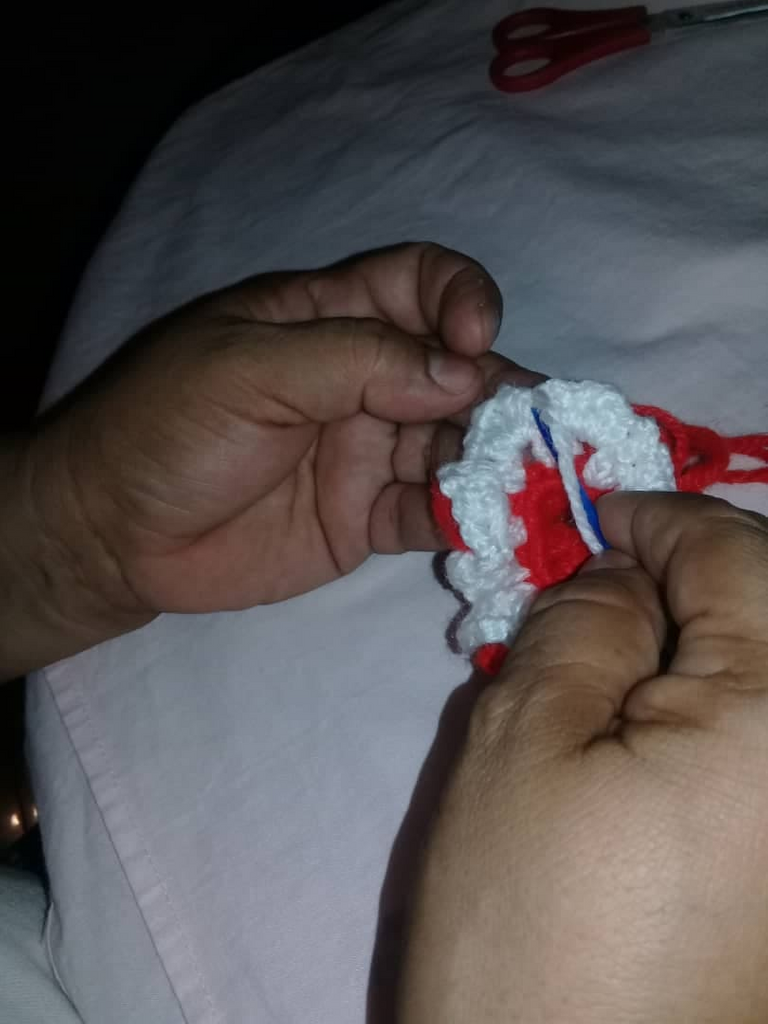 ---
Paso 5: El color blanco se comienza en la segunda hilera con un punto medio, hasta llegar al final y se cierra con un punto deslizado. luego se repite el paso número 4, para terminar la hermosa donas.
Step 5: The white color is started in the second row with a medium stitch, until it reaches the end and closes with a slip stitch. then repeat step number 4, to finish the beautiful donut.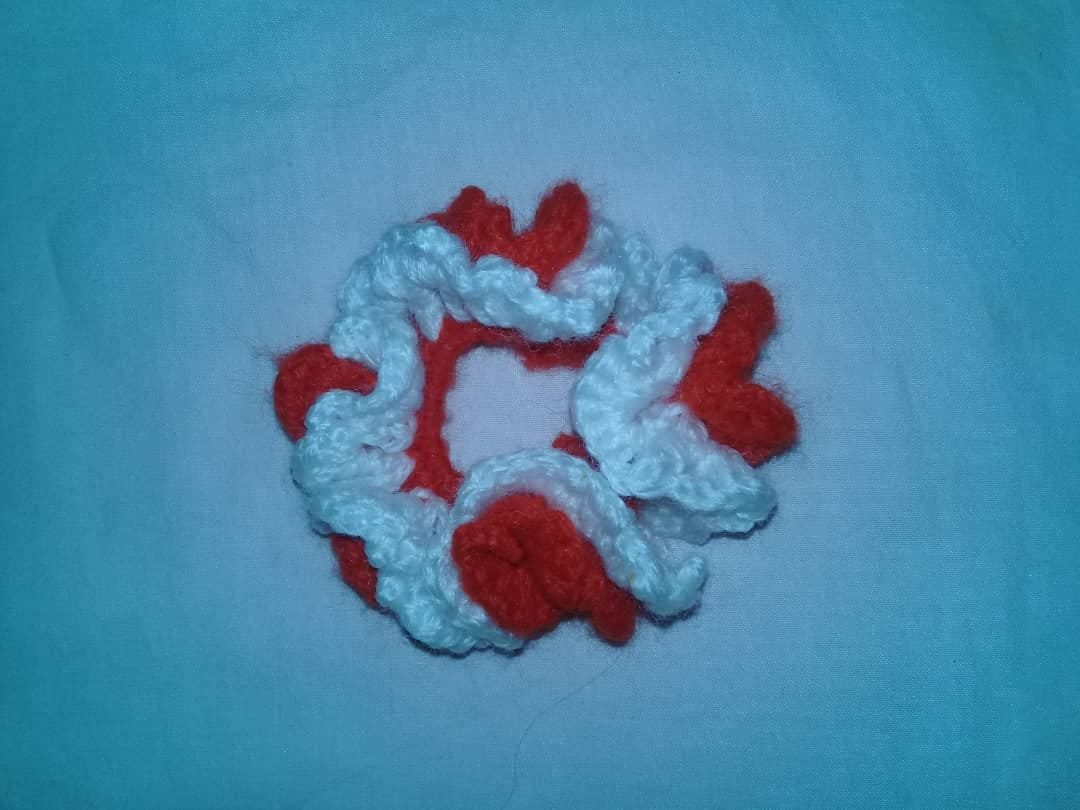 Espero que les guste mi bonita creación, estas Donas (moñera) son muy atractivas y bonitas, les aseguro que quedan muy espectacular en el cabello.
I hope you like my beautiful creation, these Doughnuts are very attractive and pretty, I assure you that they look very spectacular in the hair.
Espero que esta bonita donas les haya gustado mis queridos lectores. Me despido hasta una próxima publicación.
I hope you liked this beautiful donut my dear readers. I bid you farewell until a future post.