Today I'm going to talk about something different!
Well 3 Weeks ago I joined a game here on the blockchain hive, to have some fun :)
There was some Hive still solitary in liquid so I decided to start with just 10 dollars and tried to buy cards and see what comes out :)
Then with some help from general posts, I went to see how it was played
You know, I was kind of like a normal person first bought it and only then read the instructions (laughs)
Well today I have been playing Dcity for 3 weeks and I am in love with the game.
I have an investment of about 400 hives and with an expected return in less than 1 year, also recently I reached the top 200 that gives me +0.400 daily hives in addition to the token yes I take 400 units equivalent to 2 daily hives.
I'm loving the game and I see a lot of future in it and that's why I decided to invest right at the beginning of the week in a gamer token, right now I own about 1 million units !!!!
Well I'll stop writing and show you in pictures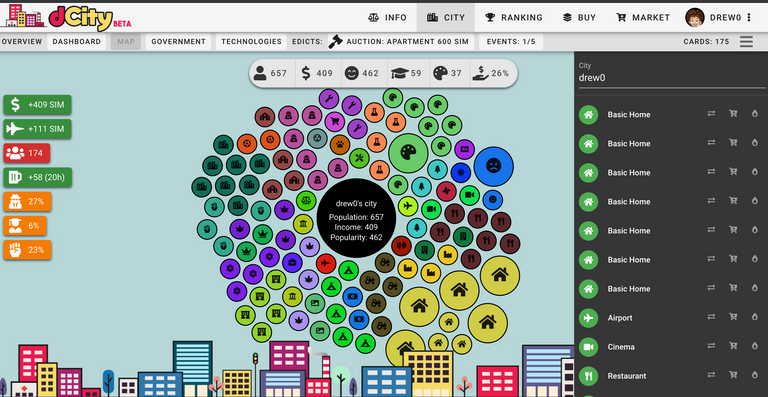 Here we have the general view of my small city close to some that exist there but it has already returned.
You can see in the bar that I produce 409 yes a day, that is 2 Hives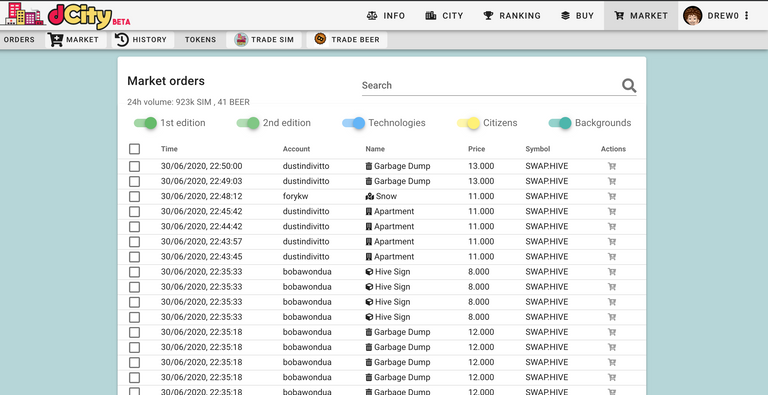 The market makes everything more interesting, with it you can fine-tune your goals and get more out of your city with an extra income because you always have a lack of jobs or people to work the ideal and always try to keep things balanced, that will do your city a success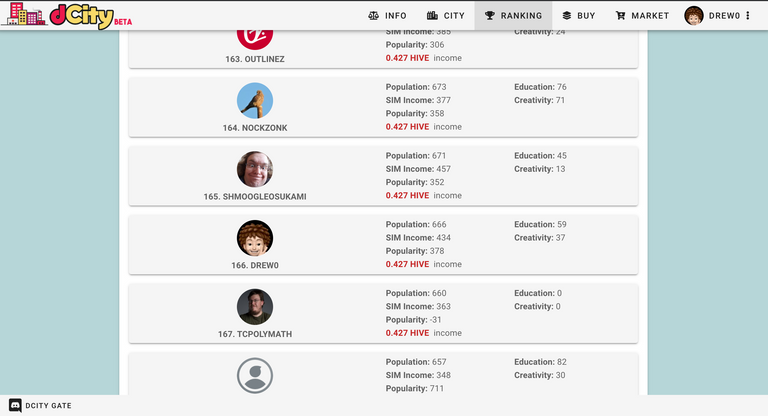 Another thing that in my case has compensated me and trying to stay in the top 200 because besides the money generated in the city I still have access in my case to +0.427 hive daily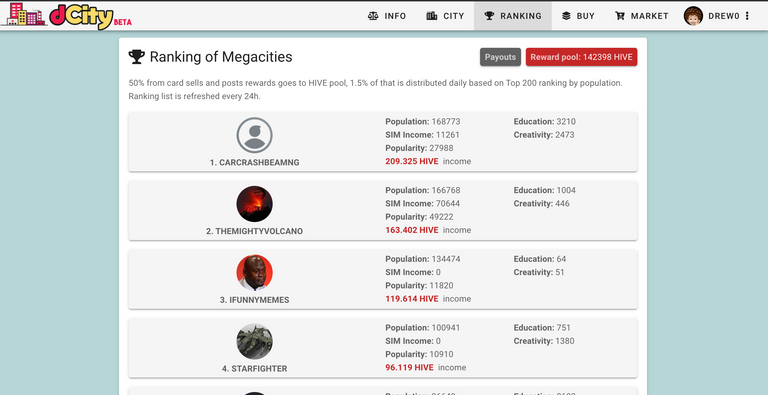 Well anyone's dream was to be lvl 1 to 5 imagine just dropping 209 daily hives = o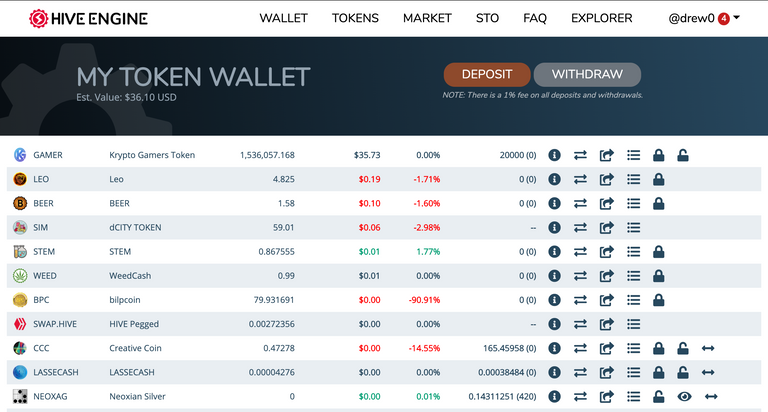 Saturday a new token was made available in the city in which I bought about 1 million token.
Well this was not an explanation or tutorial with this I just showed you a little bit of how it works to get as addicted or more than me in this game with a lot of future!
##
(I think I already know where I'm going to invest the amount this post will achieve lol)
Well I hope everything is fine with you, it looks good drew0