Today's freewrites are a continuation of my response to the #wewrite by @owasco ... this is the wrap-up...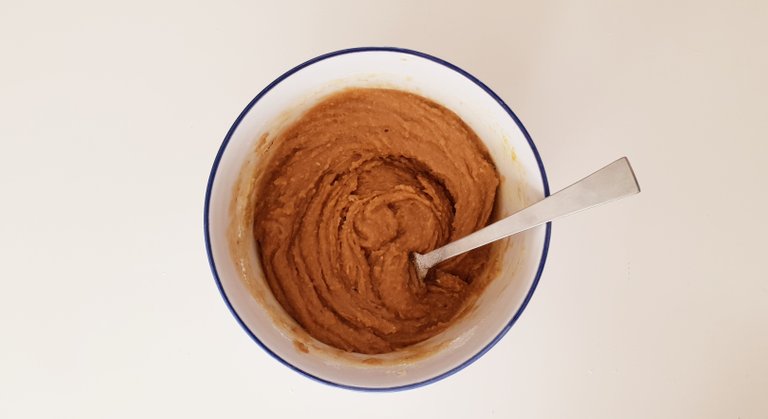 Source
Captain Hamilton's first impression of Mrs. Abigail Howard: exhausted, even shriveled. An air of sadness was around her, and she seemed small in the large home she had inherited and now lived in alone.
Yet there was also peace about the widow … like a veteran of a long war, scarred, perhaps permanently damaged, but at last victorious.
$5 billion worth of victory, as it happened – Mr. Hugh Howard had left her everything, making her Lofton County's newest billionaire, unless, of course, foul play was involved.
Mr. Howard's children by his first wife had been calling the county sheriff's office, hoping against hope Sheriff Nottingham could find a way to "re-inherit" them. Sheriff Nottingham couldn't go investigate because his lumbago was acting up, but Captain Hamilton had been on call that weekend, and so he had taken the case.
$5 billion worth of pressure … Captain Hamilton knew that Sheriff Nottingham desperately wanted to be able to say county had discovered foul play so that the "re-inherited" Howard children could thank county with some green … almost everybody had plans to add some filthy to any rich they hoped to possess.
Nonetheless, Captain Hamilton looked over the scene and sat down to question Mrs. Howard without any plan but to get at the truth.
"I am very sorry to disturb you so near to your terrible bereavement, and even more sorry to have to question you," he said.
Mrs. Howard smiled. She must have been beautiful once, and with how she looked with just a man in authority speaking kindly to her, she might yet be beautiful again for the right man.
"I understand, Captain Hamilton," she said. "Five billion reasons for it, and I'm sure you are hearing from my stepchildren."
"County is, anyhow – I'm on call for weekend matters, and this happened Saturday, I understand."
"Yes, Captain."
"Would you please tell me what happened?"
"My husband had a very restrictive diet that he felt was the only thing safe for his health. It was very difficult for me to find food he could eat and enjoyed eating. On Wednesday he asked for a peanut butter sandwich, and in our household that meant three days of work – I had to buy grain-free bread, but also raw peanuts that also needed to be sprouted and roasted before grinding. I finished that on Saturday and presented him the sandwich, but freshly ground peanut butter is very oily, and the bread became soggy.
"Hugh was furious, so I asked him if he just wanted some peanut butter instead, and he was willing. Because he was not going to be getting any nutrients from the bread, I added a bit more to the peanut butter – some Himalayan pink salt, and a little Tasmanian pepperberry to wake up the flavor.
"Ah – commonly called mountain pepper, and nowhere near the nightshade family."
"Yes … all the members of the nightshade family, and all their close relatives, were off limits for my husband. It was very, very difficult, cooking for him, and ..."
Tears overflowed her eyes.
"It was very difficult, watching him kill himself, and making me help him. I loved him, once."
Captain Hamilton pulled out a handkerchief and offered it Mrs. Howard, and she took it and thanked him.
"I understand that he was not always kind in his demands," he said gently.
"Not always," she said. "I did say that I loved him. Past tense."
There was a different light in those dark eyes now … beyond the sadness, there was a spark … something of the person that would not be quenched.
"Was he kind when he did not want the sandwich?" the captain asked.
"Not at all. The doctor told me that his flash of anger is what already had his pressure up very high for the weakened condition he was in."
Mrs. Howard handed Captain Hamilton some paperwork.
"We had been to the doctor the day before," she said. "He was already in such a bad way. They had been telling him for six months that he was deficient in everything, but he refused and refused and refused to change anything about his diet, and blamed me for all of it."
"And yet you stayed with him to the very end."
"I vowed that I would, Captain. I also knew the end was near."
"After you made the peanut butter, what happened?"
"I brought him a spoonful to try it, and, he liked it! What a relief, for him and for me!"
"What happened next?"
"He wanted more, so I brought him a small bowl. He was angered by that, but I told him that any more would make him sick because he hadn't eaten well for so long. He was eating that when the doorbell rang. It was Emilio, our Saturday in-home support worker. Emilio was very surprised by my news that I had finally created something within my husband's diet that he finally wanted to eat.
"About how long were you at the door, talking with Emilio?"
"I would say about five minutes."
Captain Hamilton recalled the track he had seen from the carpet in the bedroom to the kitchen … a distinct track, because Mr. Howard by that point was not holding his water well along with his lurching and staggering. It would have taken at least five minutes to get to the kitchen.
"Then what happened?"
"Emilio and I came back to the bedroom, but found out Hugh was not there. The bedroom has a door to the kitchen and is always open because my husband always wanted to see what I was doing, so we looked and there he was, his face in the big bowl of peanut butter. He was lapping it up like a ravenous dog. By the time we got to the kitchen, he had put the bowl down and was licking his face all around his mouth. Emilio took the bowl from him, and Hugh slugged him, took the bowl back, and started licking it clean. I called 9-11 then – all those peanuts, all that salt, and no way to get it out of him. Our home is quite remote, as you can see.
"The only thing we could do is put him back to bed; he was at last satisfied and told me I was finally good for something. Emilio raised him up on his pillows to try to keep the pressure off his brain, but it was too late. He went to sleep and woke no more. As you see in the paperwork, he had a massive stroke around 4:00pm, and was dead on arrival at Lofton County Hospital."
Captain Hamilton looked through the paperwork, considered the matter for a few moments, and then stood up.
"Thank you for your time, ma'am, and as I said when I came in, my deepest condolences to you on the loss of your husband, and I am very sorry to have to disturb you."
"I understand, Captain Hamilton. Thank you for being so kind."
"Well?" Lieutenant O'Reilly said when the captain returned to the Tinyville police station.
"You know how it is – I have an opinion but I'm going to put it all in Morton Data Master and see what the data and its analysis tells me first."
Lieutenant O'Reilly smiled.
"I know, sir, I know, I know – consistency in evidence handling and giving weight to the data, no matter what we think."
"I strive to present a proper example at all times, Lieutenant."
It took two days for Captain Hamilton to gather and work through all the data at hand – once he tabulated it and did all his data entry in Morton Data Master, he was surprised to get a fork in his data.
"Yikes," he said.
"What are you seeing?" Lieutenant O'Reilly said.
"Two possible outcomes, impossible to resolve without further evidence … although in this case, we are beyond the limits of evidence."
"The first fork is what we expect, leading to the conclusion of a tragic accident. We know from all anecdotal evidence that Mr. Howard was selfish, greedy, and short-sighted – from the photographs I took, she brought him appropriate portions, but his lack of satisfaction with that and his greed led him to eat himself right to death.
"The second fork makes Mrs. Howard the slickest premeditated murderer Lofton County has seen for a good while, and it is based on matters of timing and access.
"Mrs. Howard knew her husband was half-starved; that's been in the medical records for four months. She has excellent knowledge of nutrition; she knew peanut butter would be more trouble to digest than it was worth in his condition, especially without a sugar source and that much salt in it. She could have known he was so hungry he was going to be frustrated with those small portions, and knew he could see right into the kitchen to the big bowl. She knew what time Emilio was coming, and thus knew she could be away long enough for her husband to stumble into the deadly trap and gorge himself … the little bit of peanut butter at first would give him just enough energy to get to the kitchen.
"The challenge here is that Morton Data Master, given those points of data, could line all of that up as a possible path to murder. Yet that does not say anything about whether an exhausted 33-year-old wife could or would or did. Thus, we see the limitation of the computer program that can take data points and find ways to murder folks that the average human mind might not have thought of before hand."
"Yikes," Lieutenant O'Reilly said. "I'm 25 and not exhausted, and I don't know if I could have put all those details together."
"This is why I say resolving this requires evidence that does not and will not exist," Captain Hamilton said. "It would require a confession on Mrs. Howard's part to make the murder track conclusive, but why would she do that? The fact remains, even on the murder track: the man ate himself to death, and she didn't force him. Salt, peanuts, and mountain pepper are all the coroner found in his system, and they are not poison and would not have harmed him in the portions we know she gave him. She may have added far too much salt for his condition and intentionally left a path for his greed to take its course, but, outside the world of data points, that's not murder. No court of law would ever be able to deal with that, even if it is true."
"Because we can't know what she knows, even though Morton Data Master looks at the same evidence and thinks it 'sees' what she should see," Lieutenant O'Reilly said.
"Which is why humans investigate with the help of tools, but must never become totally dependent on the tools for answers," Captain Hamilton said.
"I actually think the truth lies somewhere between the tines of the data fork, Lieutenant. Notice in the recording of the interview, she never expresses regret, and particularly not around one point: 'I should have put that big bowl away.' She knew him, his greed, his selfishness. If anyone in the world could predict his behavior, she could. She also said something else that was very telling: she hated that he was making her help him kill himself on that ridiculous diet. When that doorbell rang, and that bowl was still out, there was the chance: he might kill himself on his own, without her help, against her advice. She could have acted subconsciously on that chance, for there is not enough time in the data for it to be premeditated by anybody without Morton Data Master's steel nerves."
"Wow," Lieutenant O'Reilly said. "You don't know anybody who could have worked all that out?"
"Oh, you can think of someone," Captain Hamilton teased, and laughed as his lieutenant jumped, knowing the image of Captain H.F. Lee had come into the lieutenant's mind. "But, even for my deadly cousin, this one is a bit involved, and too much left to chance.
"And that is exactly the reason this fork cannot be resolved, Lieutenant, in this program. This is where the human element of the investigator, and why he must be above reproach in terms of seeking fame and bribes, is essential. The weight of the evidence points to a tragic accident, and there is absolutely no proof of it being anything else, notwithstanding the circumstantial line a computer that counts moves in milliseconds can see as possible. So, officially and ever more: it was an tragic accident. Case closed."
"You know Sheriff Nottingham is going to be mad, mad, mad," Lieutenant O'Reilly said.
"One of the perks of the job is to keep his blood boiling," Captain Hamilton said. "The man is filthy rich off of favors done – not as rich as say Mr. Hugh Howard was, but still quite filthy in his corrupt riches. Mr. Howard's children are filthy rich – not so much as he was, but he paid their mother off and them too to go away, splitting a billion between them. They all can be angry with each other.
"Mrs. Howard may be filthy rich now – Morton Data Master thinks it is a possibility – but we are going to not click 'save' on that and let the matter rest. After the ten years she went through with that man, I'm prepared to say she earned every dime, and if she has a clear conscience, let her enjoy it!"
Photo by Tania Melnyczuk on Unsplash