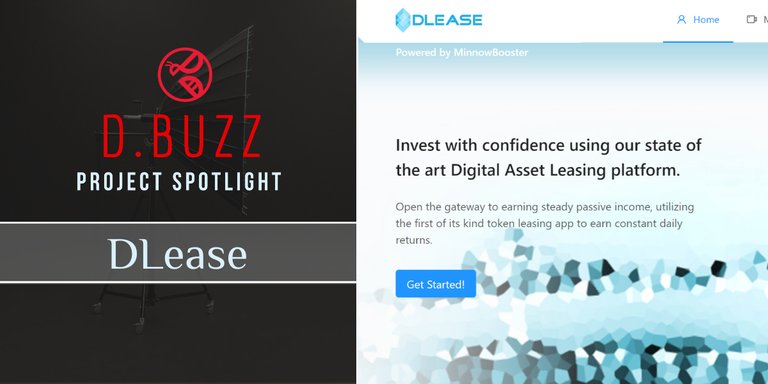 ---
---
Hey Guys and Gals,
I remember as a kid my parents took us on long road trips. One time we were rented a crazy house car (RV, motorhome). This thing was a monstrosity on wheels but such fun to drive in. I remember my dad had to put down collateral to lease it, but the payment we got back from the trip was priceless, that was good times and fun!
For today's DApp project spotlight were going to be shining the light on DLease.io. Its not a motorhome, but it is an interesting platform for leasing HIVE power. lets spotlight it!
---
As always though, before diving into this highlight, a big shout out to https://hivedapps.com, a site that lists the TOP DApps. Thank you, @therealwolf, for building and maintaining this fantastic website.
---
This week, we will be looking at "dLease"
Web URL: https://hive.dlease.io/
Hive account : -
Currently, listed as the 16th most used DApp on the block, dLease allows people to request a lease of Hive Power, or to fulfill outstanding requests HIVE Power for an average APR or around 12.29 %.
There are two main components to dLease. Requesting a lease and fulfilling a lease.
When you request the lease you can specify how much HIVE power you wish to lease, how much you would pay weekly for that lease, and for how long you would like the lease for. You then post this for the community to look at and for another HIVE User to accept. So of course the higher your paper week and returns the greater your chance of having your lease picked up by someone. Generally speaking an APR of about 16% will have your lease picked up fairly quick.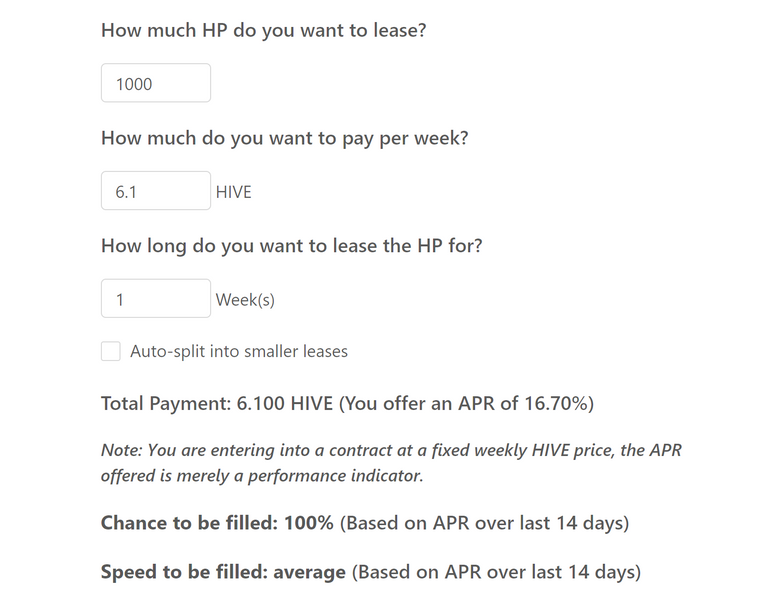 On the market side you can look to fulfill leases and sort them by their APR percentage, duration, or amounts. These makes finding a good match for your current HIVE power a breeze.
While there all not 16% APR, its still a good way to net some passive income with limited risk.

The dLease project was produced from a company known as BuildTeam. This company primarily focused on STEEM, but were happy to see them pushing their projects onto the HIVE blockchain as well.
The leadership team for dLease is composed of :
dLease, it is a sold idea and platform that can help people who are looking to increase their HIVE power and help communities or individuals by upvoiting them.
---
The Daily stats for dLease for today (9/4/2020):
Users: 17
Transactions: 436
Volume: HIVE: 2,670
Volume: HBD: --
Rewards: HIVE: --
---
What do you say?
Do you have any thoughts or feelings about dLease
Do you use this Dapp?
Let us know in the comments below!
Over and out.
---
---
Is a censorship-resistant short form microblogging platform that empowers you to share your thoughts in 280 characters or less.
Censorship resistant and built for the community with love.
---
We strive to have a fun and neutral stance on topics. If you have any concerns with the content, please contact @jacuzzi, who writes and generates the content for our articles, or the @dbuzz team for clarification.
---


---