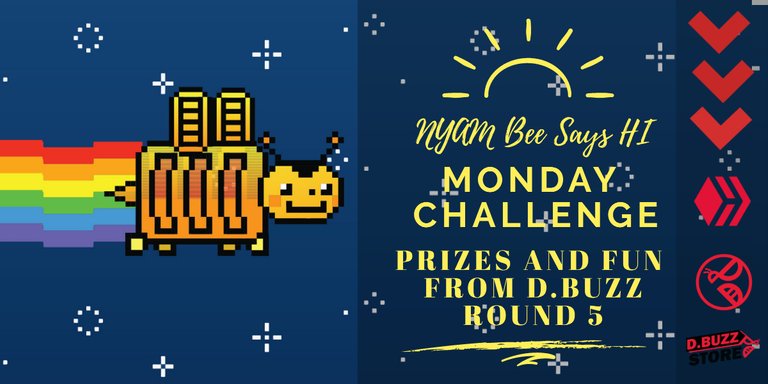 Monday Challenges >> Prizes and Fun from D.Buzz (ROUND 5)
---
Hey guys and gals,
Welcome to Monday!
I had some crazy dreams last night, dreams that I was floating in space, then the Nyan cat showed up and took me on a wild ride in the cosmos. Besides being fun, it got me thinking two points. First, we need a Nyan Bee for Hive... and the second, I am spending way too much time looking at meems and when I need to be going outside.
The second is out of my reach (Outside... in the summer? HECK NO, give me AC), but I can do the first. On to this week's challenge... first, however, the winners of last week!
We had two Wazzzzz Up entries.
---
@iamraincrystal : Wazzzzzz upppp
---
@godlovermel25 : Wazzzzzz upppp
---
Using advanced Random picking technology located here: https://www.randomlists.com/random-picker
The winner is @iamraincrystal !!! WOOT WOOOT!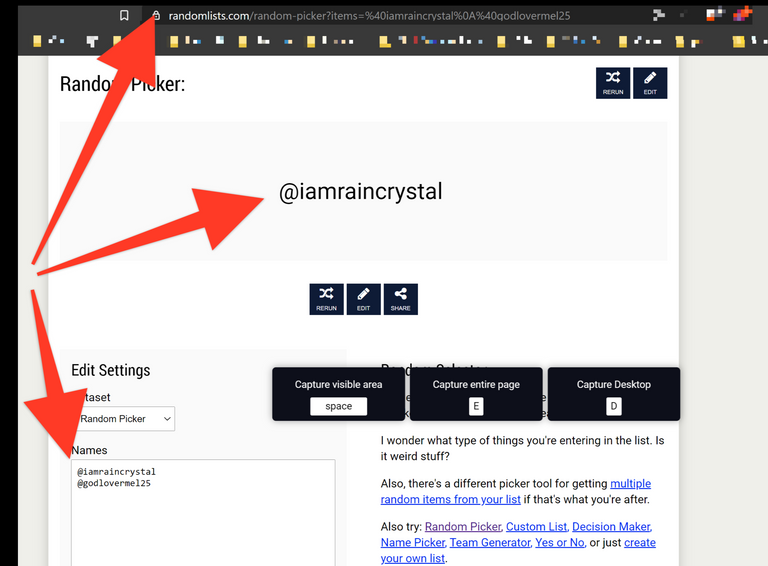 On to the new week!
---
The challenge for today and the rules:
Monday the 20th challenge:
For the 5th challenge, Its time to test your internet sharing skills.
Nyan Bee!
Share this image with the phrase,
"Join the Nyan Bee on D.Buzz today."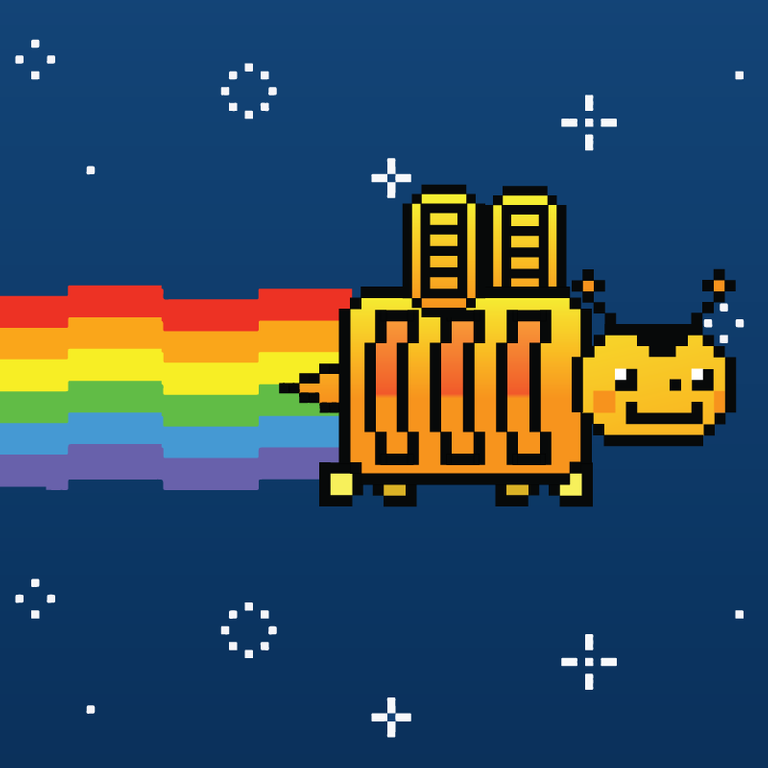 Post the link below in the comments for your chance to win!
Rules:
Login to D.Buzz to post a Buzz with your entry & include a link to this post.
Use the hashtag #DBuzzMondays
After six days (Next Monday, at some point), we will select a winner from all of the valid entries.
We will then make an announcement post on the following Monday and Tag you.
You will have 14 days to contact us on Discord or Facebook to claim your prize! (We need to know what shirt/mug you want and where to send it. :) )
No, follow, or upvote required to play.
What is the prize?
Any product from our store:
https://dbuzz.store/
What if I can't get the product shipped to me as I am a Sentient, self-aware AI and have no use for such things? Well... all hail our computer overlords! But contact us, we can see about sorting out another fun prize for you!
Questions? Concerns? Comments?
Just Post below.
Thank you, and have a great week!
D.Buzz over and out.
---
---
Do you know what D.Buzz is?
D.Buzz is a censorship-resistant short form microblogging platform that empowers you to share your thoughts in 280 characters or less.
If you haven't tried it, give it a buzz today!
@jacuzzi is the content creator of the graphics and text in this article. We strive to have a fun and neutral stance on topics. If you have any concerns with the content, please contact @jacuzzi or us for clarification.
---

---