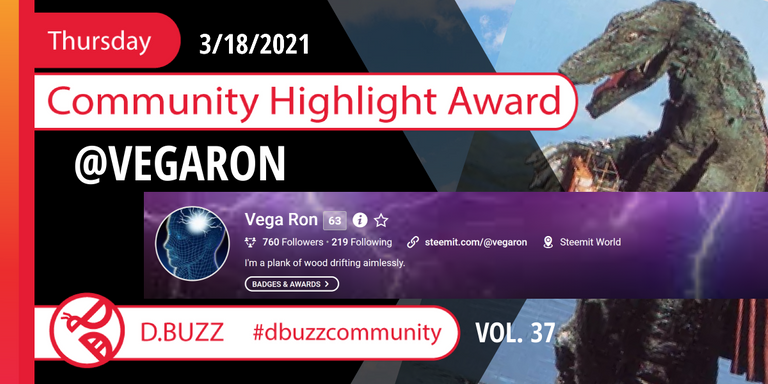 ---
D.Buzz Community Highlight of the week
@vegaron
---
What's Buzzing friends ?
The D.Buzz family is always growing and expanding, the diversity of people that we now have on the platform is astounding, and every day that diverse keeps growing. So Cool.
It's great to further see the community of friends that were on Steem also sticking with the HIVE chain, posting, growing and connecting. Sometimes it is hard to move forward but we do.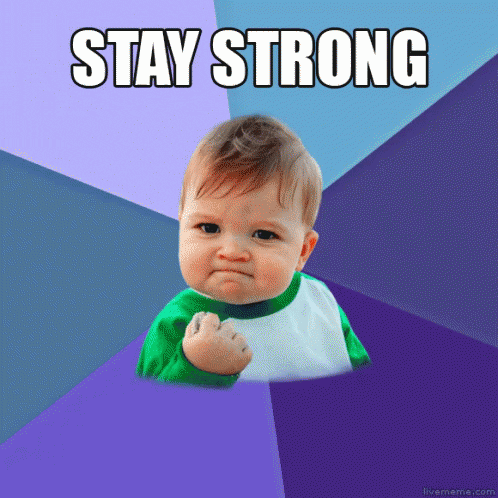 With all this, Hive is thriving... it is transitioning into a solid platform of people sharing content that is both informative and creative, and this is the heart of what makes a community strong.
Our community highlight of the week is someone who, joined us from steem and shares and informs us with interesting news from science, cryptocurrency, and technology on D.Buzz, everyday. Let's discover who they are below.
---
We like to believe that D.Buzz is more than just a Dapp; it's a community. It is a community of people with a passion for Crypto, a passion for censorship-resistant content, engagement, and a passion for spreading their message.
---
We see you, and we love you all.
---
To give back and express our thanks, every Thursday we will highlight someone from our community in a post across social media. They will be listed as a 50% beneficiary in the post as a way to say thanks!
---
Today, We would like to highlight @vegaron!

---
When sitting around the office the other day watching classic Spectreman, it was Episode 36, wherein Spectreman and Moonthunder, tumbled into a volcano while in the midst of combat. To much dismayed they both died, and was at this point Dr. Gori unleashed "Vegaron" to finish the humans, and it was also at this point that we know who we should highlight for the community highlight of the week, @vegaron!
While we do not think @vegaron has completely red wings, and a crocodile like head with at fins at end of their arms... we still do see them as a force of awesome kick but power on D.Buzz.
(* Reference to the above narrative and description HERE )
@vegaron was unleashed onto D.Buzz three or so months ago, and since that time they've been posting daily, and content that we feel, is groovy. They have been posting about science, about cryptocurrency, about technology and more. Beyond this they've also been actively engaging on our platform with other members, creating a fun and friendly environment that we can all enjoy.
It was for all these reasons, and that we do not wish them to come and destroy all human life, that we have decided to nominate them for the community highlight of the week. :)
@vegaron, Keep being a stellar author, keep engaging and building conversations, and we hope we got your name reference right (* otherwise this would be quite the strange article for you to read... lol). You rock, and thank you.
For you out there, our dear readers who do not know @vegaron. Give them a follow and a high five!
Much love,
Your Friends over at D.BUZZ.
---
Do you have someone you feel we should highlight?
Post their name below and the reason why, and we may highlight them. :D
---
Community Highlights
Wall of Fame
---
---
Over and out.
---
---
Is a censorship-resistant short form microblogging platform that empowers you to share your thoughts in 280 characters or less.
Censorship resistant and built for the community with love.
---
We strive to have a fun and neutral stance on topics. If you have any concerns with the content, please contact @jacuzzi, who writes and generates the content for our articles, or the @dbuzz team for clarification.
---


---