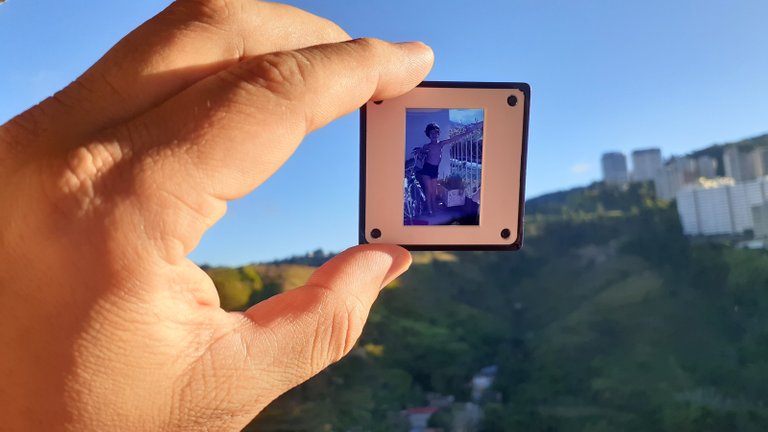 Sigo digitalizando diapositivas como les conté en el post anterior. Les tomo una foto a la proyección en la pared. En esta foto de portada te muestro còmo son y cómo se ven a la luz.
Las diapisitivas son una película en positivó de la foto, que está montada en un marco de plástico, aunque vi unas que tenían un marco de cartón. En un próximo post se las muestro.
En la publicación anterior les expliqué que la proyección la hice a una pared no muy buena para eso. Tenía algunas manchas y marca, además de ser muy brillante.
Conseguí una pared mejor. Recién pintada y en mate. No se ven imperfecciones de la pared. En las fotos que les traigo hoy pueden darse cuenta de eso. Sin embargo éstas han perdido algunos tonos y la edición se me hizo muy difícil trantando de rescatar los colores.
I keep digitizing slides as I told you in the previous post. I take a picture of the projection on the wall. In this cover photo I show you what they look like and how they look in the light.
The slides are a film in positivó of the photo, which is mounted on a plastic frame, although I saw some that had a cardboard frame. In a next post I'll show them to you.
In the previous post I explained that I projected the film to a wall that was not very good for that. It had some spots and marks, besides being very bright.
I got a better wall. Freshly painted and in matte. You don't see any imperfections on the wall. You can see that in the photos I bring you today. However, they have lost some of their tone and the editing was very difficult trying to rescue the colors.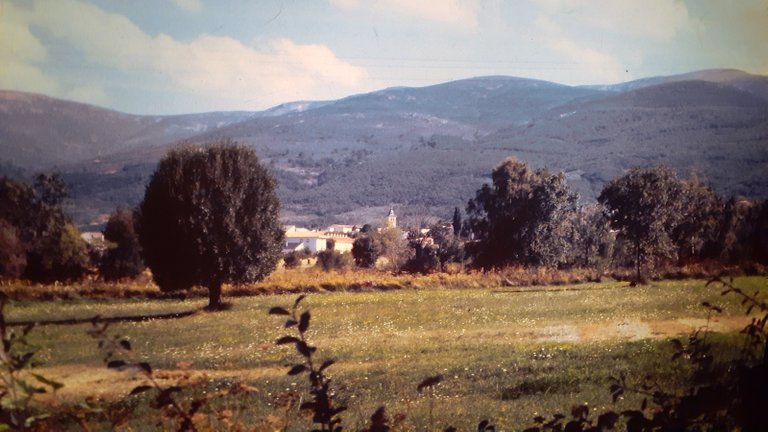 Las fotos son de España, pero sinceramente no se que viaje fue. Tengo que preguntarle a mi papá, cuándo las tomó. El viaje que yo recuerdo que hizo, fue cuando yo tenía 14 años y las fotos no deberían estar tan deterioradas. Aunque siempre lo más importante es la marca del rollo y la calidad del revelado.
The photos are from Spain, but I honestly don't know what trip it was. I have to ask my dad, when he took them. The trip I remember him taking was when I was 14 years old and the photos shouldn't be so deteriorated. Although always the most important thing is the brand of the roll and the quality of the development.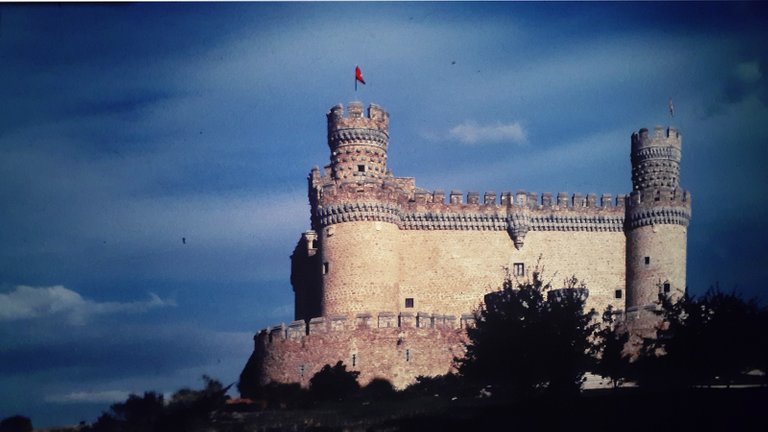 Les dejo una mía. Obviamente pertenece a otra sesión. Aquí pueden notar la diferencia de calidad. La pared es la misma, el teléfono es el mismo, pero segutamente la marca de diapositivas son diferentes y también el revelado.
Dificilmente sabrían que están viendo una proyección en una pared. Tiene muy buena iluminación y los colores bastante vivos.
I leave you one of mine. Obviously it belongs to another session. Here you can notice the difference in quality. The wall is the same, the phone is the same, but then the mark of slides are different and also the development.
You would hardly know that you are watching a projection on a wall. It has very good lighting and fairly vivid colors.
Translated with www.DeepL.com/Translator (free version)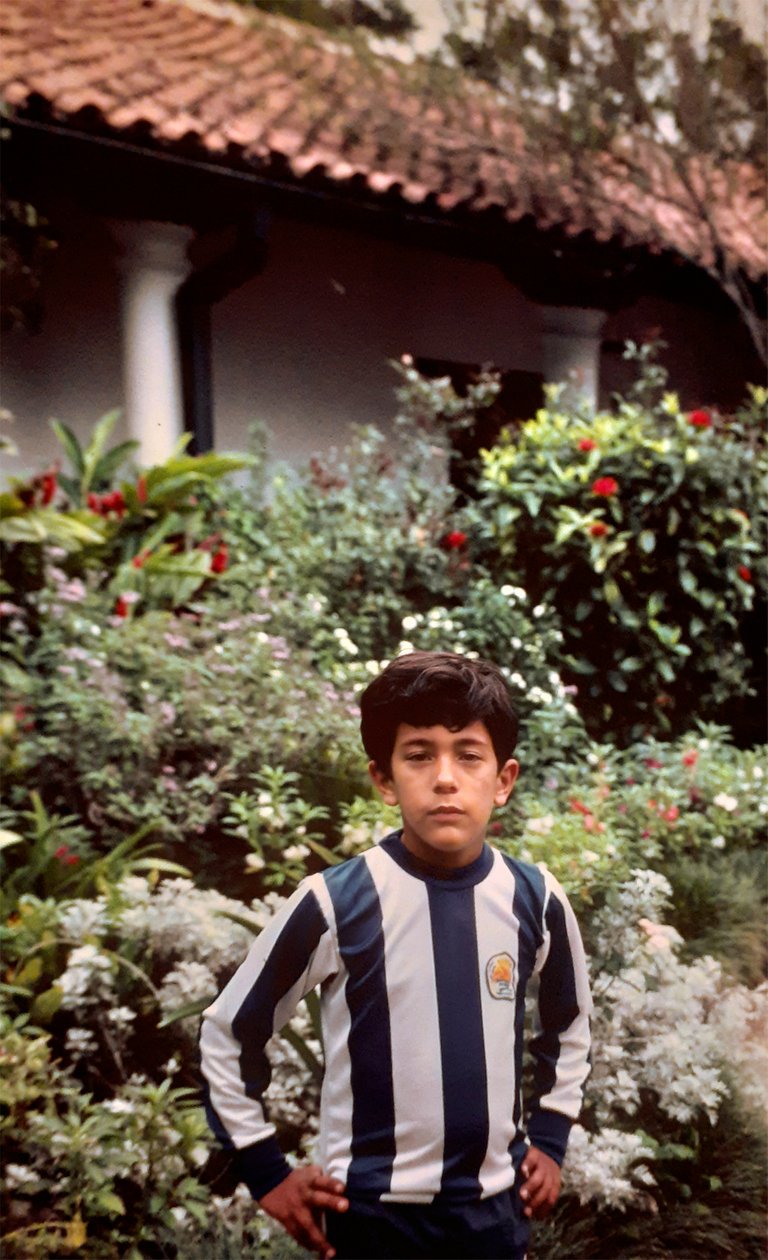 Espero les haya gustado. La próxima sesión que traeré será más abundante y con mejores colores XD
I hope you liked it. The next session I will bring will be more abundant and with better XD colors