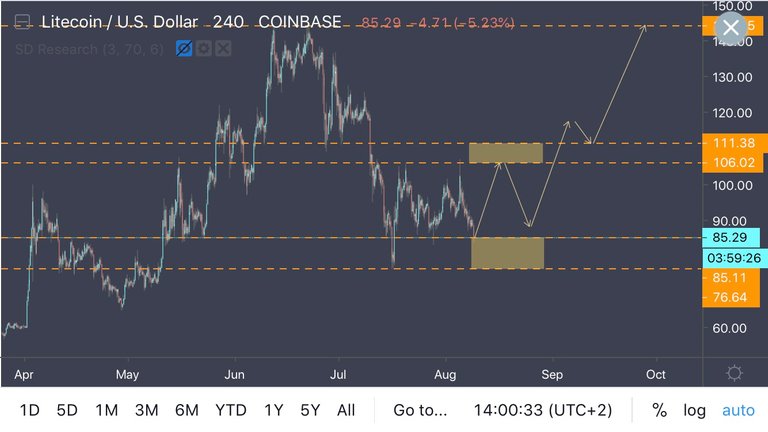 Litecoin has been wandering around between $85 and $106 with no clear direction since the beginning of July. It's been almost a month and still there are no definitive signs of where price is heading.
If we look from a market structure perspective, Litecoin has been printing a series of impulsive-corrective-impulsive bearish moves, so the next wave should be impulsive to the downside, since price is currently within a corrective wave.
However, if we look at price action, we notice that recently there was a huge false breakout that went all the way down to $76 and from there it rocketed again back to $106 in a couple days. Another curious signal to me is the fact that price is taking longer to break to either side in this correction, so this might mean that buyers are slowly regaining control, in which case, I would like to see a clear bullish break and retest of this zone before continuing up.
Let me know what you think in the comments below and thank you for reading!
Posted using Partiko iOS