THE UNDENIABLE TRAITS OF TRUE WARRIORS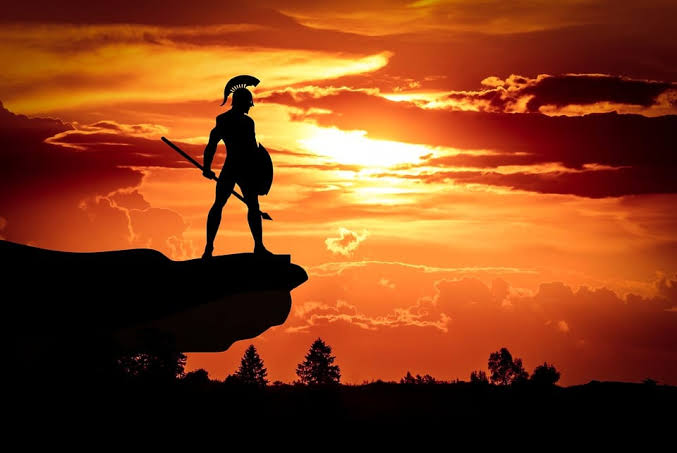 A warrior most times doesn't mean one who is a fighter, it goes beyond that.
A warrior is someone who has courage, the zeal and unwavering spirit to do anything that will bring glory to either his people or to himself and the entire world at large
You don't need to be a good fighter to be a warrior. Warrior are brave people. They stand up for what they beleive in and go as far as ensuring that justice is met regardless of who is involved.
Warrior are confident of themselves in times of challenges. They are never scared to face any challenges squarely. They are never intimidated by anything or anyone. They are always motivated to go extra mile.
Warriors are disciplined and principled. They stick to their words and are never cunning. Warriors are time factored and do things not to please any particular person.
Warriors are always vibrant and active. They take the bull by horn. They're resilient and never quit or back down from any problem. They are always optimistic and have positive mindset.
The words of warriors are golden. They do not talk carelessly rather they talk with inspiration and speak from their hearts. This ends up giving and encouraging people around him. His actions and words speak louder than his voice all the time.
The lifestyle of warriors are example to others to emulate. People will naturally look up to them for guidance and counseling. They are always ready to listen an give the best advise as much as possible. They put others first.
Warriors are never worriers. They do not have time to waste over issues. Warriors face situations aggressively leaving no chance for complacency or indolent attitude. They are ever ready and active.
Warriors are generous in giving and never stingy. They are always ready to offer and render help at any time. They have a genuine compassionate heart.
To be a true warrior requires a whole lot of personal development and humility of heart. Warrior are are never proud or rude people, they have gentle and meek heart.
Those are the true traits of a true warrior.
Have a lovely day ahead ❤️
Image source
---
---