Hey Hivers!
I made some easy food today aswell.
Todays Dinner:
Today I made Potatoes with veggies for some easy good.
Its good and very easy and I have had some hard days for the past days, lifting a lot of stuff throughout the day.
---
Here's what I use:
720g of Potatoes (Which is a lot when I weight it, but I just used what I had)
300g of Veggies
100g of Red Cabbage
3 Cherry Tomatoes
---
Spices:
Pepper
Salt
Cumin
Onion Powder
Bazil
Chili
---
Instructions:
I cut all of the potatoes mixed them well in the bowl with Oil, Onion Powder, Bazil, Pepper, Salt and Cumin.
I turned on the oven to 175C* and put the potatoes in for 25-30mins.
The last 10 mins while I was waiting for the potatoes, I fried all of the veggies. I also put in 3 Cherry Tomatoes and mashed so all of the veggies could absorb the juice.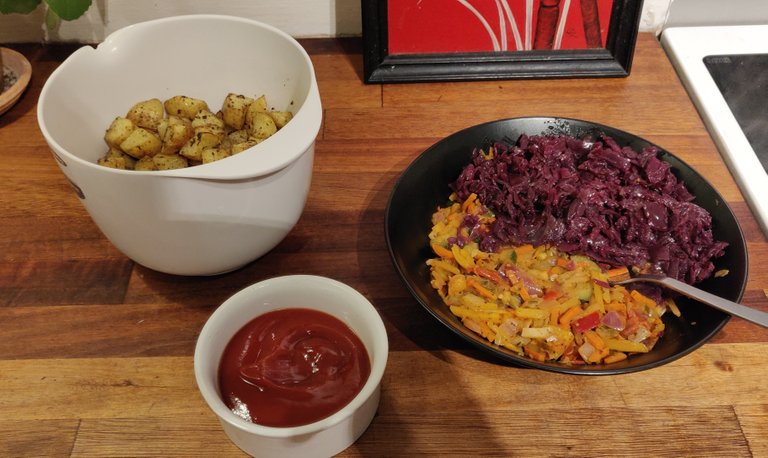 ---
Nutrional Facts: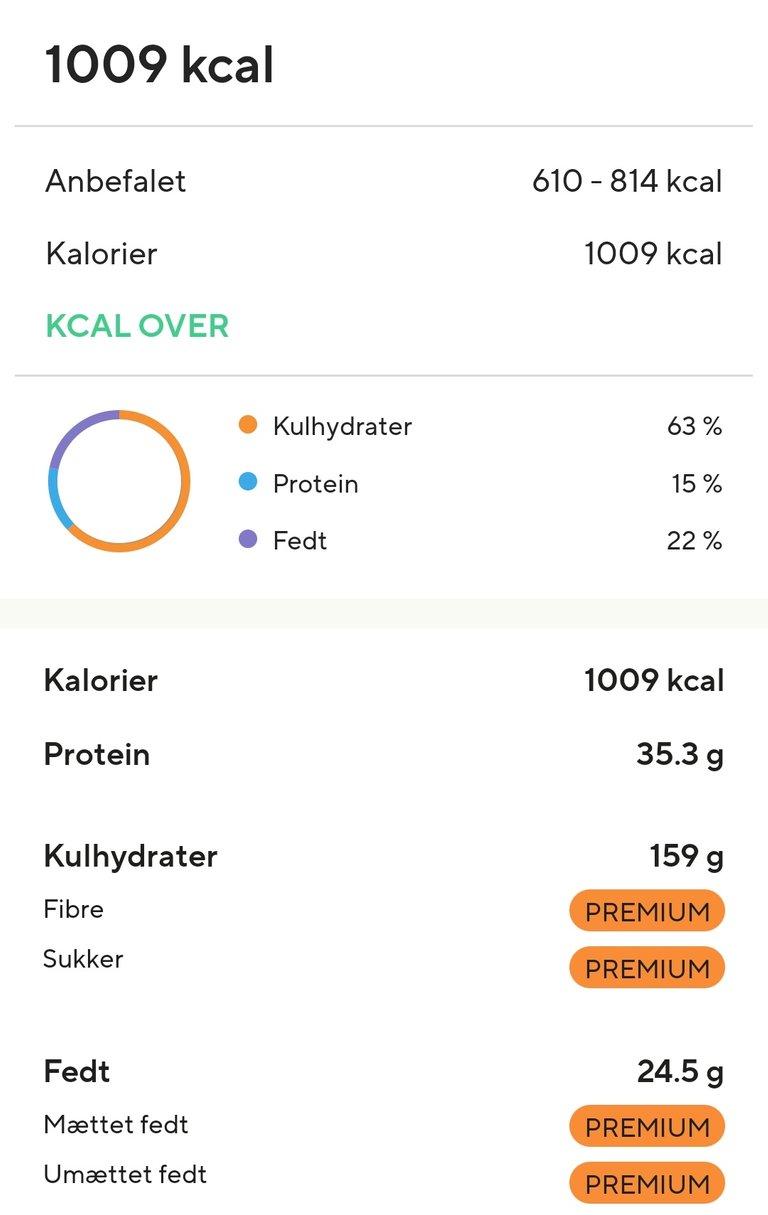 1009 Calories
159g Carbs
35.3g Protein
24.5g Fat
63% Carbs
15% Protein
22% Fat