Hi fellow Hiveians,
Today I had my first successful painting session with the little man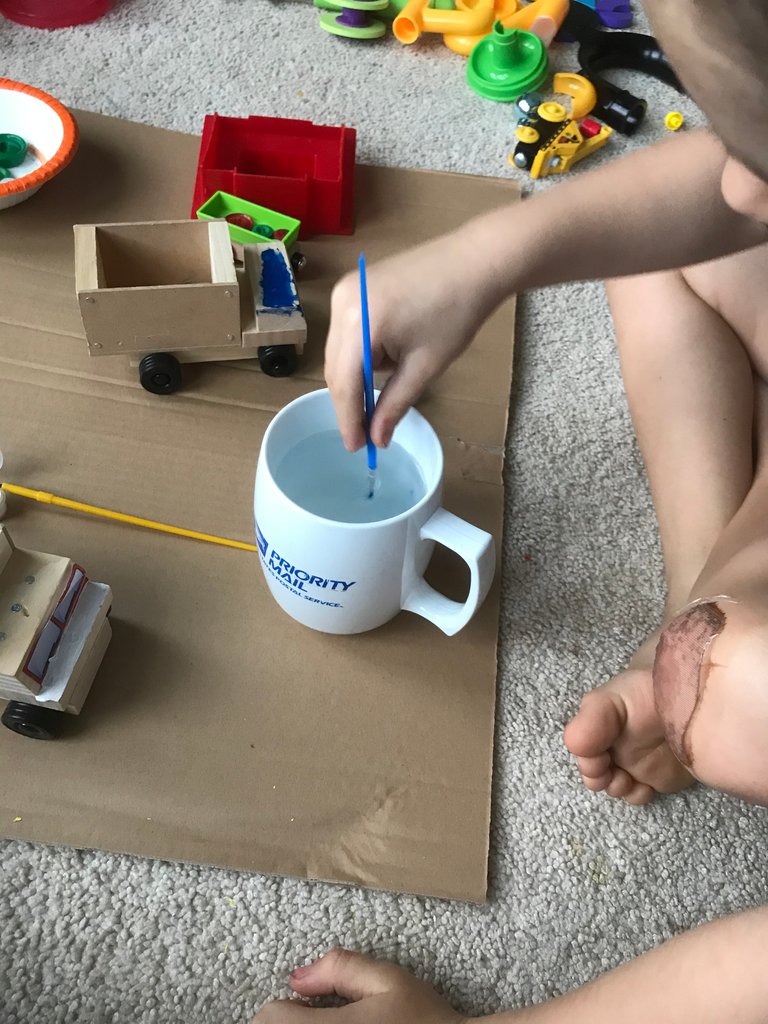 Michelenzo
So one of the activities that I haven't been good at doing with our son has been painting. I get a little too intense with it because I don't want the paint to make a mess on clothes or carpet. I've tried to get less intense about it but it's hard sometimes lol. My wife has been the one to do the painting with him. Until recently! I felt bad and knew that I needed to really put in the effort and help paint with him so we can spend more quality time together.
It might have been a better idea not to do it immediately after waking up but that's okay, it ended up working out well! He did a really good job of keeping things pretty clean and there was no paint on the carpet and minimal paint on his hands. All around good experience for me lol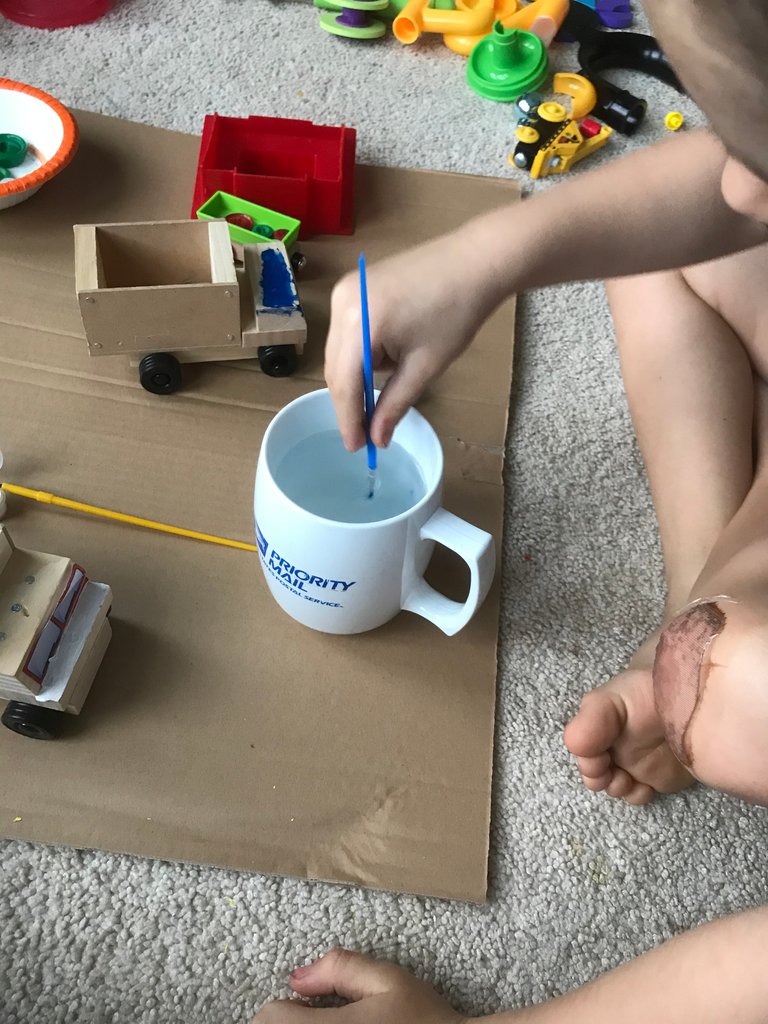 We had these pretty cool trucks to paint from the big hardware store Home Depot. They do an awesome job of doing free kid construction kits each month depending on the location. The ones near us have been really good about it. We have a Lowe's as well but they don't do the kits unfortunately. Missing some serious benefit, if you ask me but oh well.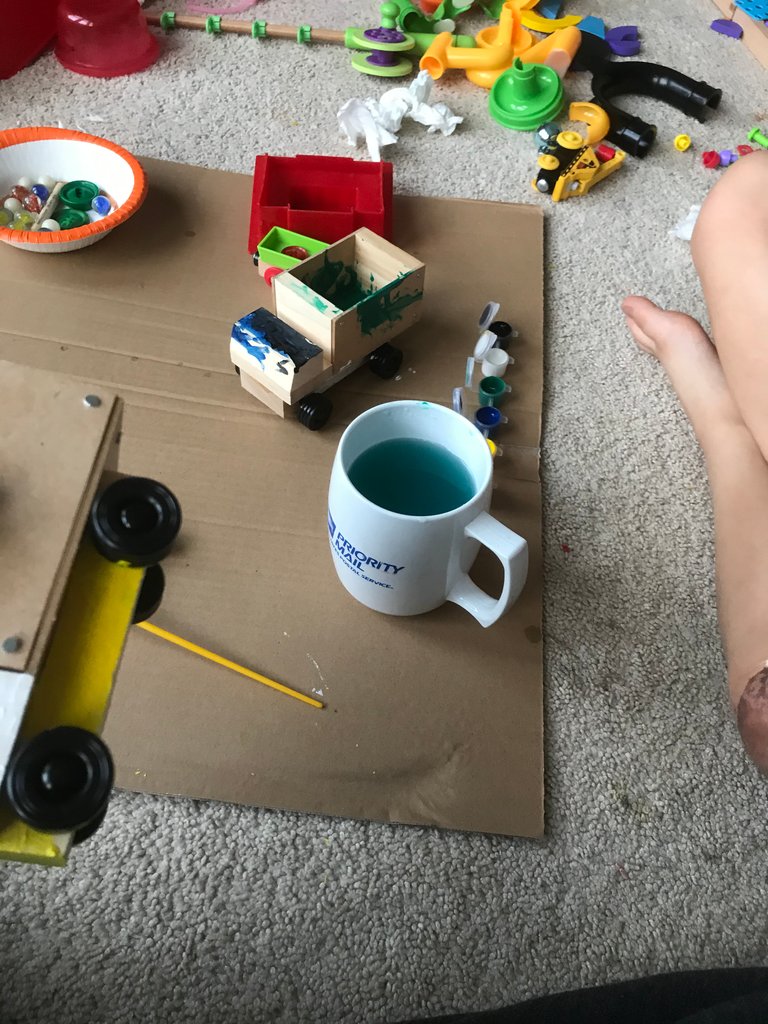 He was doing good at being consistent with his painting. Mine is on the left of course but his on the right had solid colors for each part. He was painting the sides green, the front blue and a mish-mash below.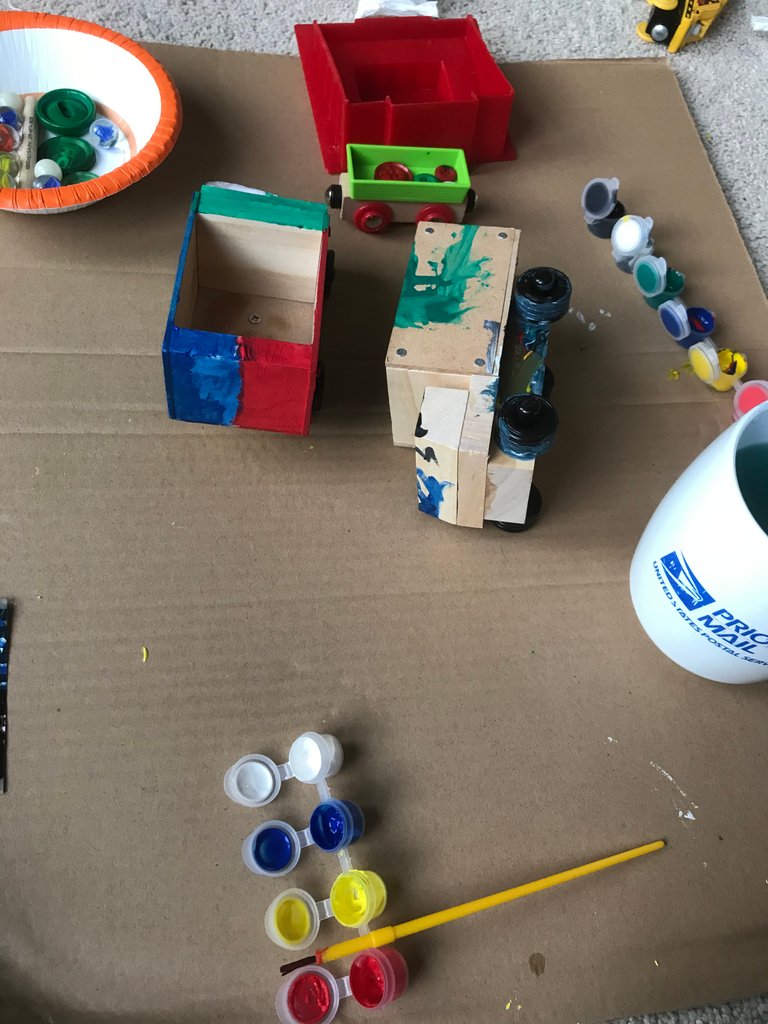 He was also doing really good at painting in straight lines so that was awesome! He's getting really good at his hand eye coordination with this type of stuff. Loving it!
He was very proud of his coloring abilities here. He knew I was taking pictures throughout but specifically asked me to take a picture of him holding it up! He did good keeping the colors pretty consistent on the brush for a while but it ended up getting mixed. Was fine though, I was showing him a little bit of what happens in the water when you mix in different colors. That was one of the things he enjoyed the most, trying to see what adding a bright color like yellow or something, would do to the dirty water lol.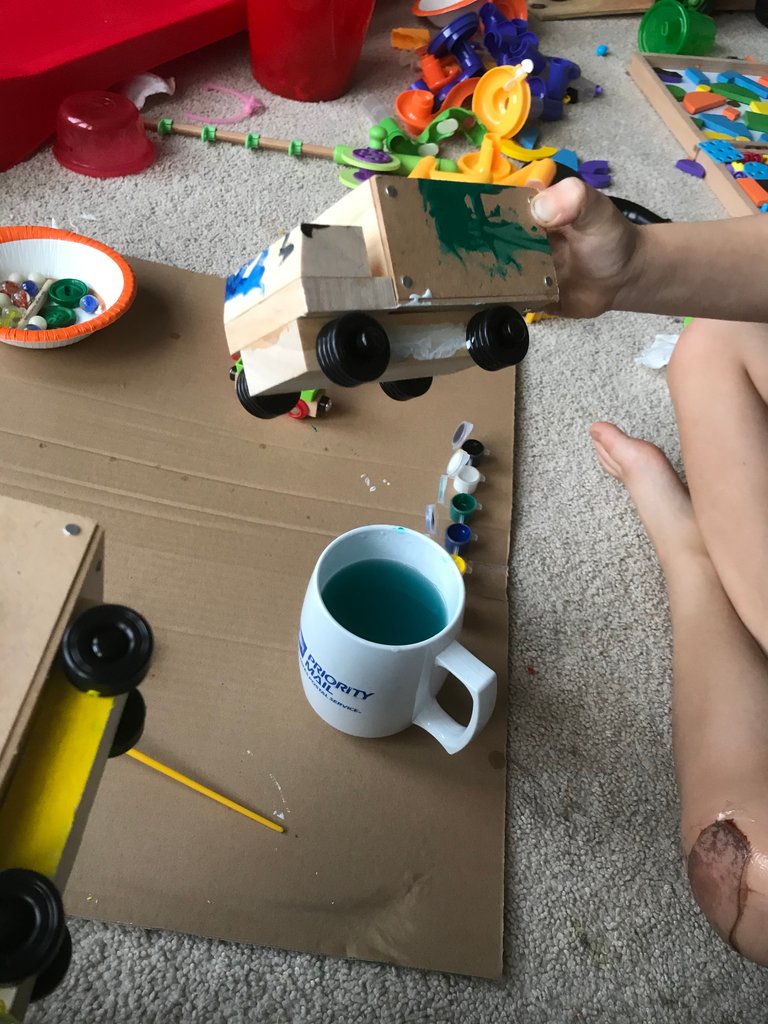 Connect with me!
Do you want to get paid, in crypto, for searching the internet? Try using and signing up for Presearch to earn some great crypto! I've currently got 2,045 PRE tokens, with a market value of $35.39. It doesn't sound like a lot but when you search using sites like Google you get paid $0! Join Presearch to break Google's stranglehold on the internet searches. If you'd like to sign up, use my referral link!
https://www.presearch.org/signup?rid=513043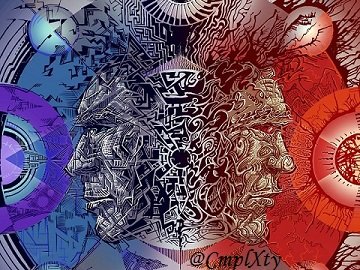 Image source