The big question in cryptocurrency is what will it take to achieve mass adoption? Many projects are seeking the "killer application" in an effort to drive the masses.
Unfortunately, this is a difficult proposition to bet on. It is almost impossible to guess what the general public is going to embrace in terms of technology. A new application could sound like a winner among a small group of developers yet be completely ignored by the public.
There is also the situation that most of the applications that are out there serve their purpose. People are not all that concerned about privacy. Sure they might throw a fit once in a while but, in the end, nothing changes. They still return to Facebook each day to help increase the net worth of Mark Zuckerberg.
We could see, however, something that does alter the mindset of people. A global recession could certainly incite a move toward cryptocurrency.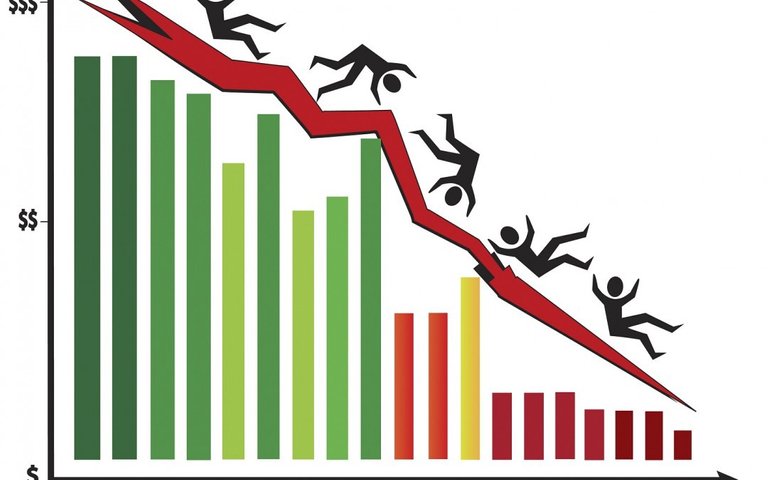 Source
Many have called the present economic situation "the bubble of everything". Because of the actions by Central Banks, we are seeing bubbles in many assets classes. Low-interest rates and cheap money meant that stocks and real estate prices went through the roof. Many feel these are overextended and prime for a pullback.
We also see countries with precarious political and financial situations that also could drive people into cryptocurrency.
Venezuela is battling insane inflation on its currency, something that does not appear to be letting up. Iran is under sanctions from the United States which is certainly going to take its toll at some point (Venezuela is also in this boat).
We also see a number of banks across the world pulling stunts that do not provide confidence to their customers.
German banks are starting to pass on the negative interest rates to their large, wealthy account holders. This is sure to cause many of them to move their money out of there.
Lebanon saw more than 1M account frozen because of back taxes. Not to be outdone, Turkey experienced a bank run where people were kept from their money for a few weeks.
All these situations are taking place when the economy is supposedly doing well. If things do turn negative, confidence starts to wane. When things are crashing, people with money look for safety nets.
This shift is further enhanced if the recession is coupled with a currency crisis. A massive drop in one of the major currencies would spark a great deal of fear due to the carnage it will implement.
In this scenario, cryptocurrency could be a fine alternative.
Decentralized Finance (DeFi) could find itself an alternative that people prefer. When confidence is lost in the Central Banks, other options are considered. Many could turn to DeFi for things such as loans to help get them to navigate through the rough waters.
---
| Visit our website for more! | Subsribe to our YouTube Channel |
| --- | --- |
| | |
Set it up today and contribute to building a better tomorrow!


( Want an easier way? Use our SteemConnect proxy link! )
Get support and connect with us and other BuildTeam fans!



---
Disclaimer: This is a @steemvoter subscription payment post. Thank you to Steemvoter customers for allowing us to use your Steem accounts to upvote this post by virtue of your free subscription to the Steemvoter.com curation automation service. @steemvoter is proudly a @buildteam subsidiary and sister project to @dlease, @tokenbb, @ginabot, @steemsports, @btuniverse, @steemsports-es and @minnowbooster.
Beneficiary Declaration: 20% @sbdpotato beneficiary post