Updates Galore in this post about everyone's favorite miss-understood project "Thicket!" In this update I'll be highlighting some of the changes made to the system in response to user requests as well as the exciting news that was just recently announced in the form of a new Steem Proposal Here. Enough about that though, lets get into the update.
Chat Feature!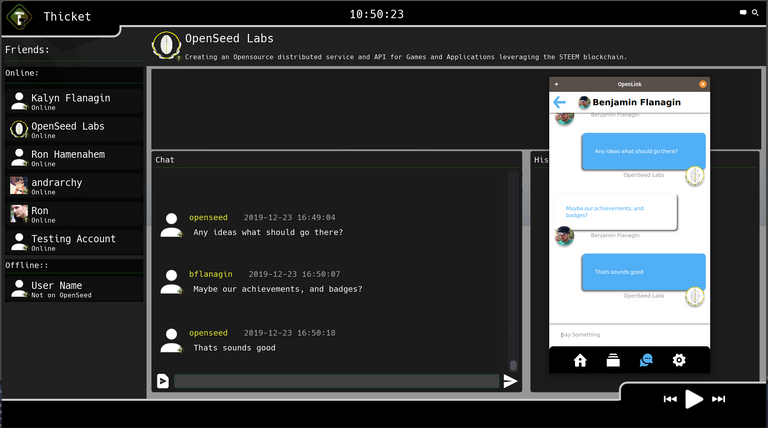 At its core Thicket is a frontend to all of OpenSeeds features, be it music, games, or social interactions Thickets development helps guide the features found in OpenSeed just as much as our other project OpenLink (Now in development). One of OpenSeeds Core features is cross platform and cross application chat, and in this update Thicket users can now enjoy chatting with other OpenSeed users regardless to the application. There are still several features missing such as images, emojis, and the ability to accept new connections with other users, but soon these will all be available.
Library View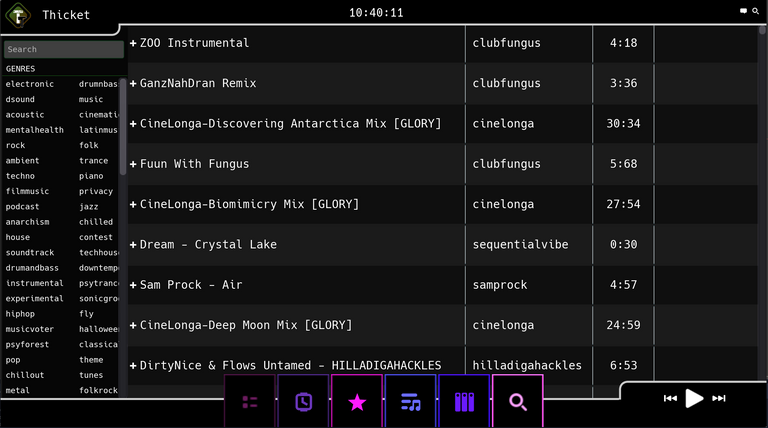 The library view has been updated as well,which consolidates the genre picker and a quick search feature to make it easier to find the artist or song you want. For those wondering why the text is so large, these images are taken from the full screen mode which is designed for use on TV's or devices.
Image support.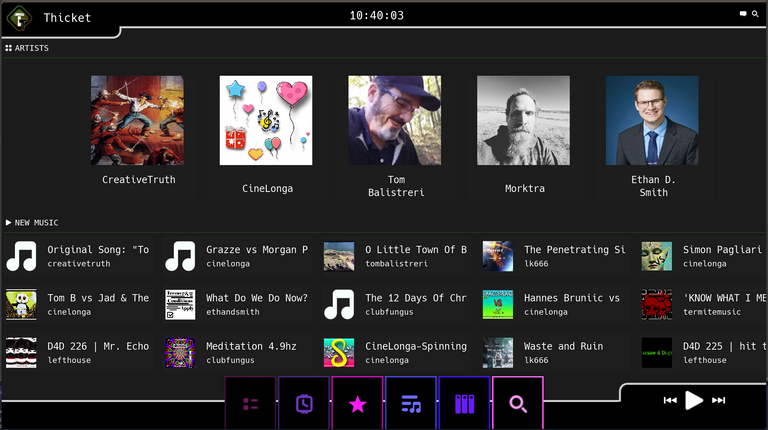 Though you really can't see anything from the picture, but the image functions have been improved which decreases the memory and cpu usage of Thicket when handling larger images. In the future OpenSeed will have a feature to optimize images for use in applications, but at the moment this is a application side affair.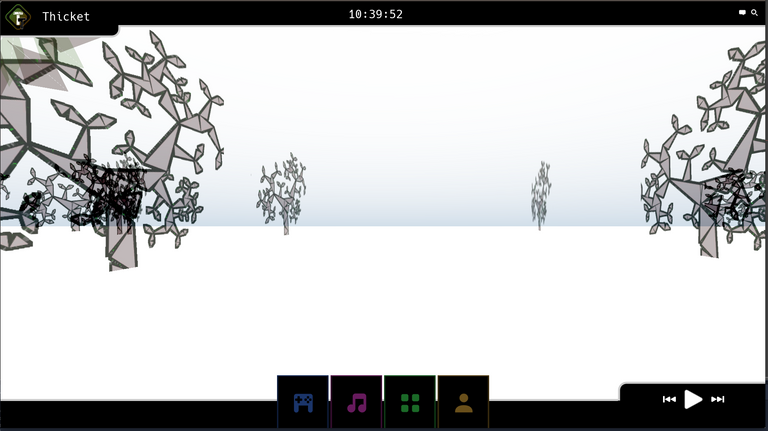 The general "full screen" interface will allow for custom 3D or 2D backgrounds that can be animated. The one we are currently using is meant to be a place holder but features a randomly generated "thicket" that sometimes gets a little flat looking. In future versions, beyond games, and music, other things users will be able to download the background of their choice, but that is for another update.
---
Sound like something worth investing in? Well check out our OpenSeed proposal on the SPS . Which you can find here.
Thank you in advance for your support.