---
Bienvenidos.
Hola a todos ¿Cómo están? espero que se encuentren bien hoy continua mi participación en este interesante blogging challenge correspondiente al día # 7 que se refiere:
Welcome.

Hello everyone, how are you? I hope you are well, today I continue my participation in this interesting blogging challenge corresponding to day # 7 which refers:
---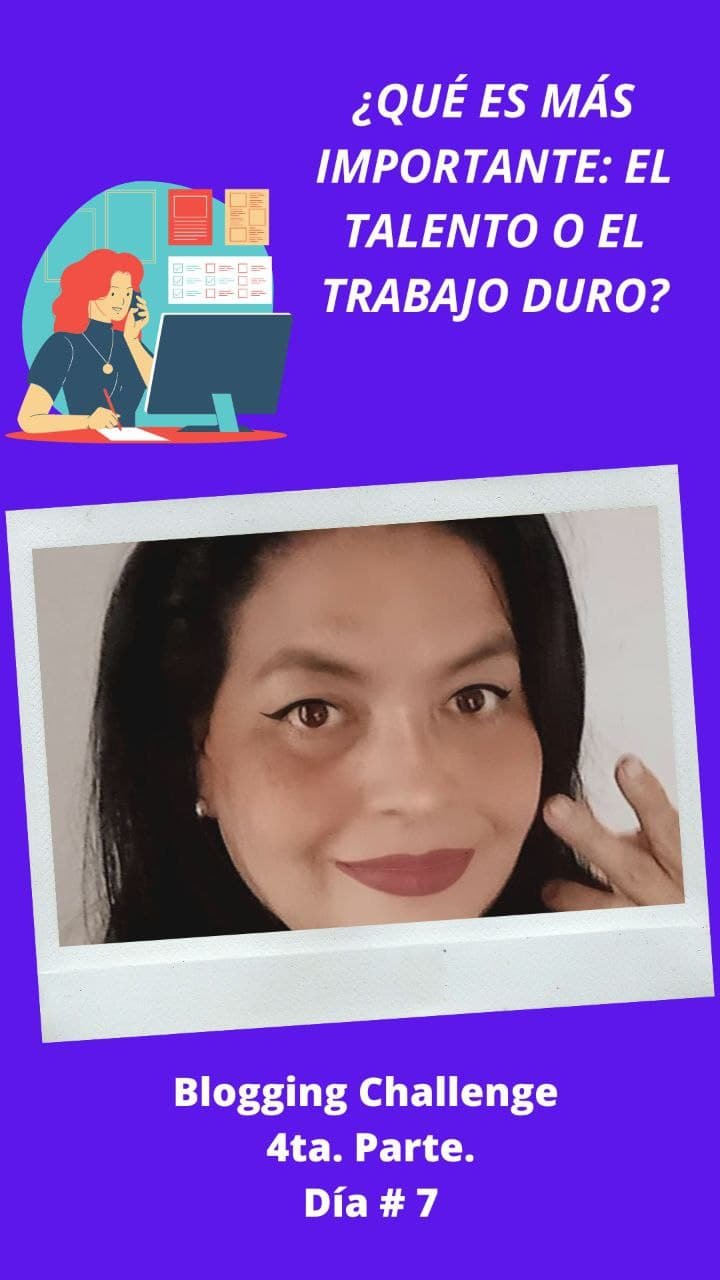 ---
¿Qué es más importante: El talento o el trabajo duro?

Bueno trabajo duro para mi significa esfuerzo constante en determinado trabajo que estés haciendo y talento es esa condición con que se nace para desarrollar fácilmente una habilidad o destreza entre algunas personas con talentos tenemos; músicos, cantantes, compositores,diseñadores, poetas entre otros. Por ejemplo existen habilidades para realizar algo que yo no poseo: lo menos que soy es costurera; es un oficio que no realizo; si lo hago para mí en mi casa pero no como esas personas que se dedican a la elaboración de ropa.
What is more important: Talent or hard work?

Well hard work for me means constant effort in certain work that you are doing and talent is that condition with which you are born to easily develop a skill or ability among some people with talents we have; musicians, singers, composers, designers, poets among others. For example there are skills to do something that I do not have: the least I am is a seamstress; it is a trade that I do not perform; if I do it for me at home but not like those people who are engaged in the development of clothing.
---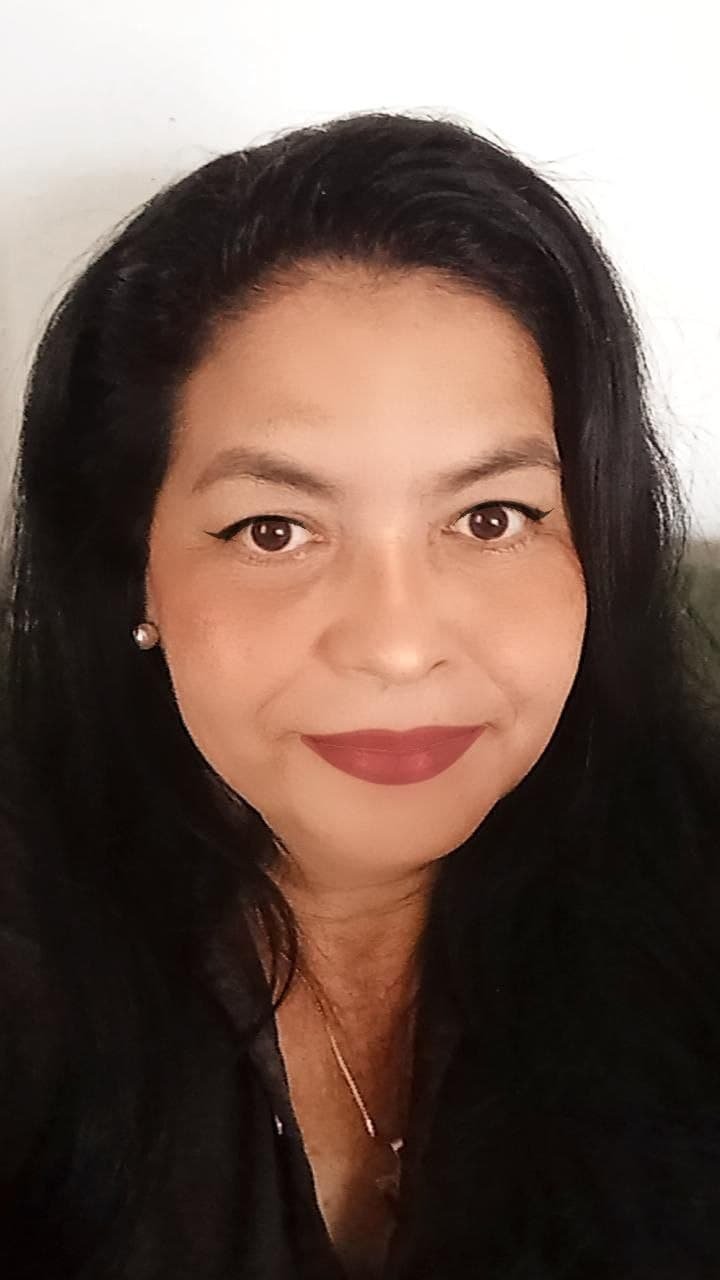 ---
Partiendo desde el punto que existen personas cuyos cuales tienen talento para alguna actividad o trabajo en especifico para mi importa más la disciplina y la constancia que tengas para realizar tu trabajo eso te garantizará el éxito; es más importante que el talento. Hay personas que tienen talento pero no son disciplinados ni constante en lo que van a dedicarse por eso es importante la constancia al trabajo y yo le agregaría ponerle amor a lo que hacemos; todo lo que se hago con amor sale bien y eso aplica para todo en esta vida.
Starting from the point that there are people who have talent for a specific activity or job, for me it is more important the discipline and perseverance that you have to do your job that will guarantee success; it is more important than talent. There are people who have talent but they are not disciplined or constant in what they are going to dedicate themselves to, that is why it is important to be constant at work and I would add love to what we do; everything that is done with love works out well and that applies to everything in this life.
---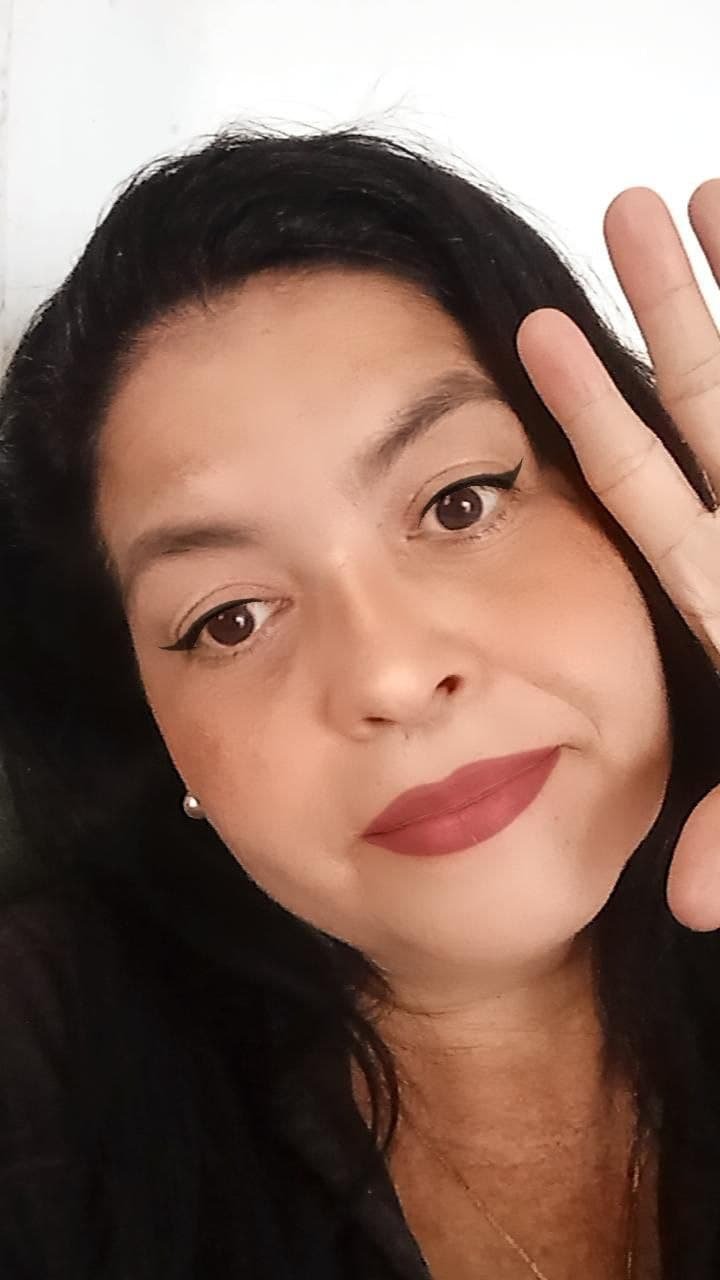 ---
En la cultura Japonesa la disciplina la enseñan a los pequeños en casa y luego en las escuelas; ellos consideran que para alcanzar el éxito en todo debe de ser así. Para ellos el valor del trabajo, dedicación y constancia es lo significativo para forma excelente ciudadanos. Los valores de trabajar para un bien común y siempre ser los mejores en todo lo que hagan es otra de sus formas de cultura para sus ciudadanos. De esta manera he llegado al final de este post, espero sea de su agrado, gracias por leerme. Hasta una próxima oportunidad.
In the Japanese culture, discipline is taught to children at home and then in schools; they consider that to achieve success in everything must be like this. For them the value of work, dedication and perseverance is what is significant to form excellent citizens. The values of working for the common good and always being the best in everything they do is another form of culture for their citizens. Thus I have come to the end of this post, I hope you like it, thank you for reading it. Until next time.
---