Antes de que los niños caminen, primero gatean. Se ven tan lindos cuando lo hacen y ni hablar de sus primeros pasos. Esta es la apertura para el reto de esta semana en @motherhood.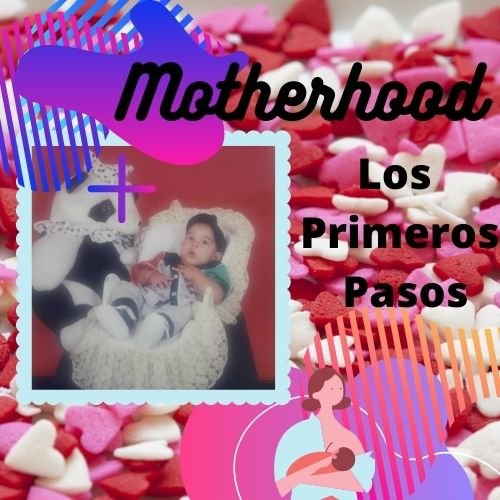 La etapa previa al acto de caminar es el gateo. El gateo es una forma de desplazamiento del bebé. Existen varios estilos; sobre las manos y rodillas, sobre sus manos y pies, de barriga y sentado. Esto lo hacen para experimentar y descubrir el mundo que los rodea. Sin embargo, hay nenés que saltan esta etapa.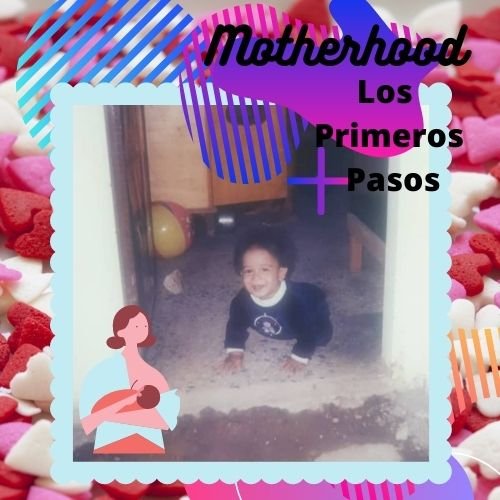 Mi hijo menor gateando. Tenía 9 meses.
Después del gateo, ellos comienzan a dar sus primeros pasos, que por cierto al caerse la primera vez los invade el miedo, al igual que a los padres; entonces hace aparición la andadera. Particularmente, siempre consideré que este era un recurso necesario pero no indispensable para que los niños se iniciaran en el caminar. Opté por este recurso para que adquirieran seguridad y, también, les puse un pañal alrededor de su busto para que caminaran; parecía que esta forma los divertía.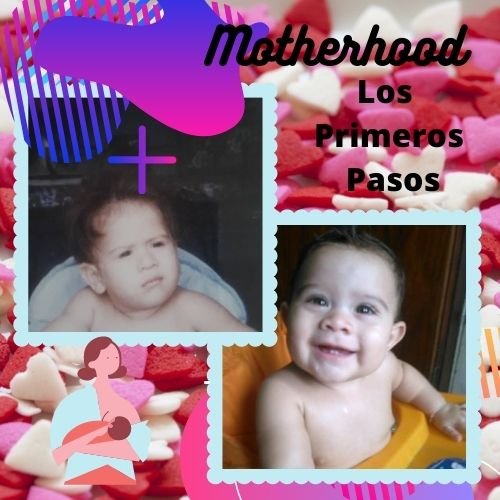 A la izquierda, mi hijo mayor y a la derecha su hijo. Mi nieto y su papá en andadera.
Las andaderas de la época de antes de mi hijo eran diferentes y bastante peligrosas. Luego salieron unas muy bonitas y más seguras, tenían juguetes y música. Los niños suelen dejar la andadera al poco tiempo porque sus piernas se fortalecen con rapidez. Al año ya deben caminar pero esto no es un patrón a seguir, algunos lo hacen antes.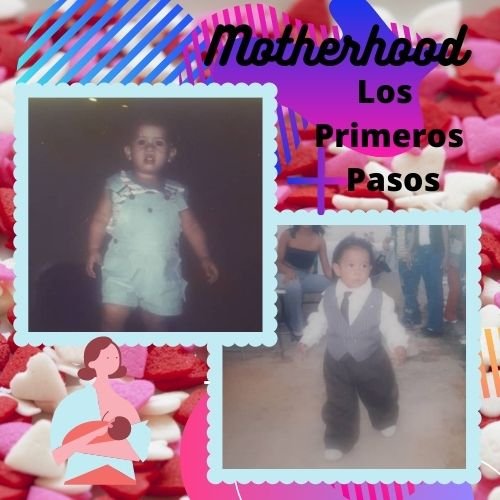 Mi hijo mayor a la izquierda y mi segundo hijo a la izquierda en sus primeros años.
Esta es una tierna comunidad no sólo para mamás sino, también, para cualquiera que desee contar sus experiencias y anécdotas sobre el tema que nos compete en la semana. Incluso, asistir al programa en el discord de Palnet, dirigido por nuestra supermamá @elizabeths14.
La cita es el Sábado 17/10/20 a las 6:00p.m (Venezuela)
Invito a participar a @sacra97, @jayna, @lisfabian, @aurodivys, @leticiapereira, @aguilaazul7777
Gracias a @victoriabsb por esta iniciativa y abrir esta linda opción para compartir nuestras experiencias acerca de la crianza de nuestros bebés. Si deseas participar ven a #motherhood y revisa el contenido de este post Challenge Of The Week: #BabyStepChallenge [ENG – ESP] || Motherhood On Hive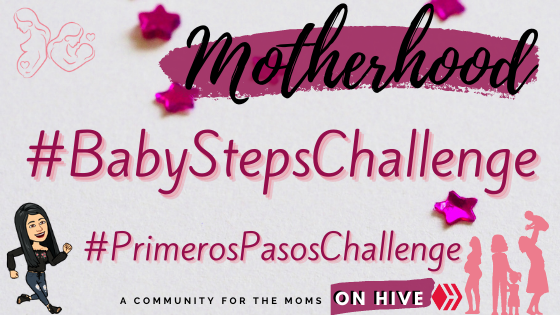 La foto central es mi hijo menor a los 6 meses. Todas las fotos son de mi álbum familiar y las edité en Canva.