The name Uncle Sam is synonymous with the United States but why and who first came up with the iconic image?
The name is linked to the 1812 war and the United States Army. The army were supplied barrels of beef during the war by one, Samuel Wilson of Troy, New York.
The soldiers began referring to the food as Uncle Sam's, despite it being stamped U.S. - For the United States. A local newspaper published a story on it and eventually the nickname stuck - Uncle Sam became the personification of the U.S. Federal Government. But the story continues...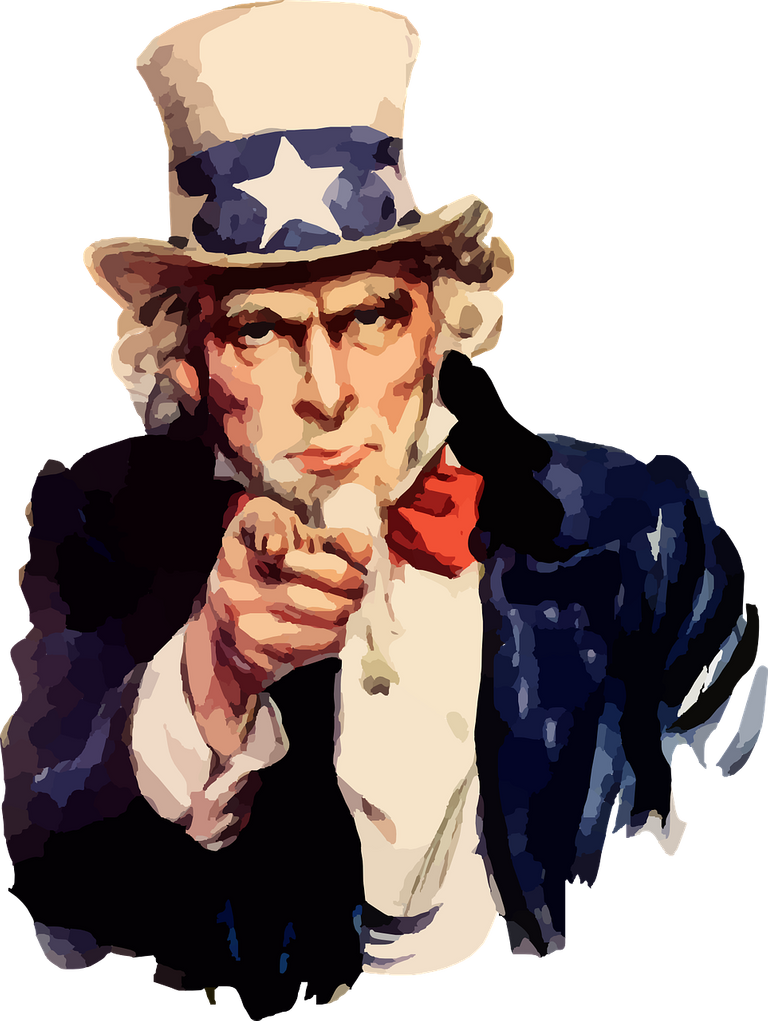 Political cartoonist Thomas Nast popularised the image of Uncle Sam around the 1860-70's which evolved loosely into the image we all know. Interestingly, Nast was German born and was also credited with creating the image of modern-day Santa Clause also.
Uncle Sam was to go through another evolution through James Montgomery Flagg who added the top hat, blue jacket and the famous pointing finger which was used during the First World War as a recruitment poster. The famous words, "I want you for the US Army", were emblazoned upon the posters. I wonder how many men and women were enticed into military service after first sighting that poster?
source
Samuel Wilson was recognised as the originator of the symbol in 1961 by Congress but obviously he never got to know of the recognition. He was buried in 1854 at the age of 88 in Troy, New York - The home of Uncle Sam.