The infamous Elf on the Shelf.
In my home, I avoid commercials, those big catalogs that have pictures of "everything kids want for Christmas" (complete with "I want" stickers and meant to mark up), youtube, and everything else that give my children what I call "The Want Disease."
The Want Disease
The want disease is what I call wanting for the sake of wanting. They saw someone else, play or have, and now they want. If a child has a list of wants is bigger than their age, that list of things has nowhere to live, no time to be used, and will simply sit there, because they "wanted" it, then it is not a real wish to be granted, it is simply part of the want disease.
Sometimes I do feel Guilty
Sometimes I feel bad when their cousins have five times as much clothes as them, but for the most part, I am able to understand, that my children only have two feet, and two hands, and seven days in a week. How many Christmas shirts do you really need? Seriously, Christmas season is only so long, you have all this other clothes, how many times will you use that shirt?
Some of my fellow parents buy their kids an outfit for each party.
I buy my kids a "party outfit."
But Metzli, they're wearing the same clothes in every picture.
My response? And if it fits next year, they will be wearing it again. But of course, they grow fast, so they will wear a different party outfit next year.
Sometimes grandma gifts them extra party outfits. This is a welcome gift, and I am thankful.
Also, once the party season is over, I let them wear their "party clothes" wherever they want, whenever they want. During the party season, when other kids are showing off their other outfit, my kids sometimes look in admiration. During the rest of the year, when my kids are wearing fancy clothes to the park, the other kids look at them with envy.
Their mom would NEVER let them wear that in the dirt.
But Metzli, another kid could use that outfit later?
My response? My kid is enjoying it NOW, let me be.
Which Brings Me Back to The Elf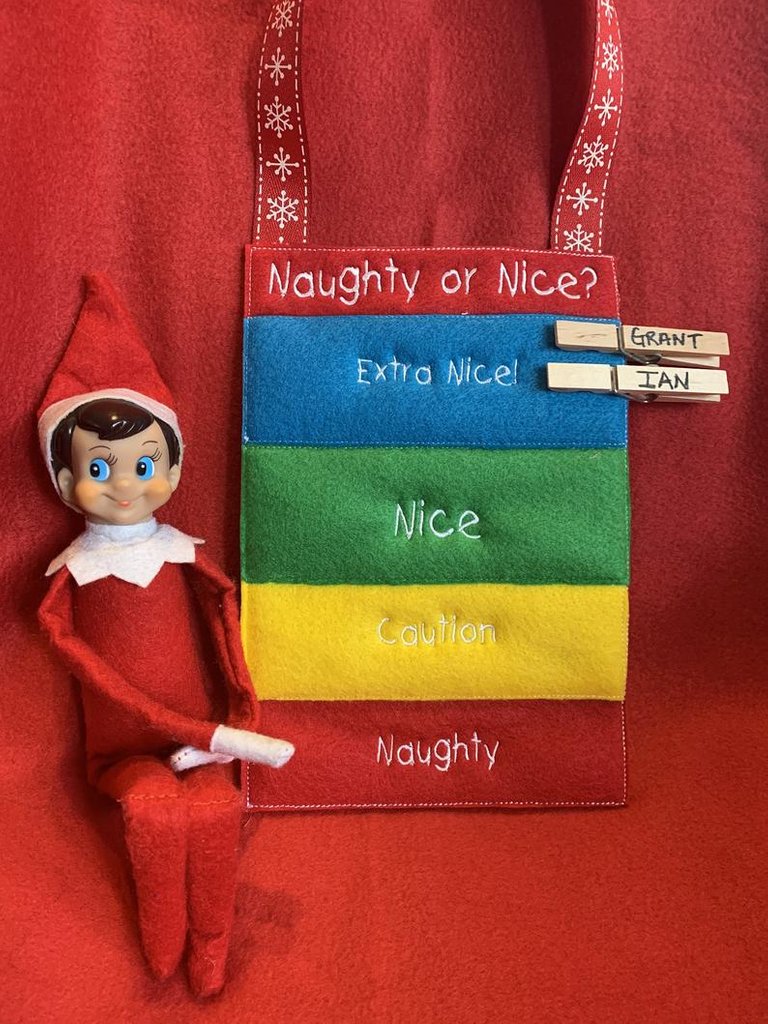 Picture from an Etsy Shop, go buy something from them and tell them you saw them on the STEEM blockchain
The cousins have an elf in their home that does all kinds of funny stuff.
The elf is a "tradition" that started in 2005. It comes from a children's book that explains how Santa knows if kids have been naughty or nice.
I have been hearing about the darn elf for YEARS.
And my kids want one at their house.
These are the past reasons why I have not had an elf in my home
I was annoyed because I came up with the idea first
OK. Lol, not exactly, but when my oldest was young and my sister and I lived together, we would set up her barbies to look like they had been partying.
It was lots of fun.
Barbie would be found EVERYWHERE, sometimes trying to leave the house through a window, or the mailbox. Sometimes riding a bottle of tequila (oh, to be a young and single mom, such a fun time for me) sometimes, having a bonfire, sometimes riding cars, etc etc.
I was annoyed that now all of a sudden, this game was commercialized, and I had to make the elf do fun things.
I don't like forced consumeristic ideas
You have to BUY the darn elf. And sometimes accessories. And then, you have to do this and you have to do that. Nope. I don't have to do nothing. Not even because consumeristic America Tells me to.
The Friggin Elf is a Snitch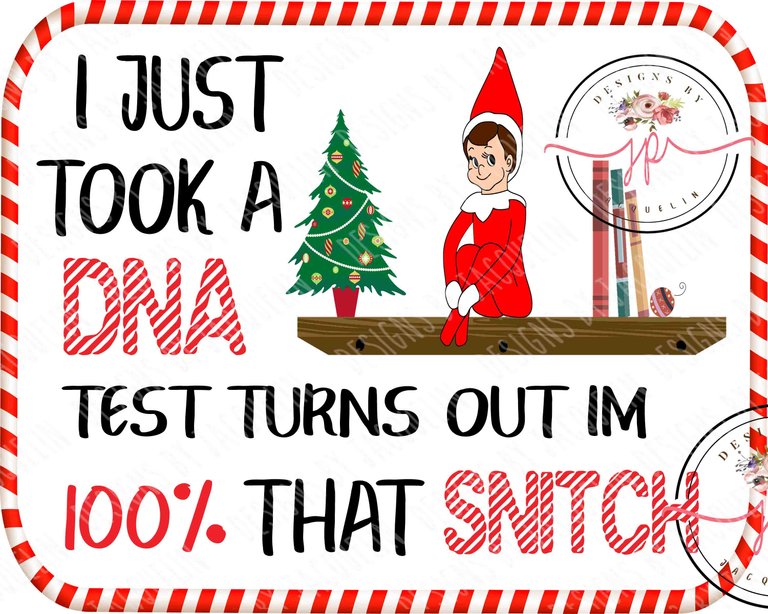 Another Etsy listing. Go buy something and tell them you saw them on the STEEM Blockchain
I HATE HATE HATE purple tongues (what we call tattletales around her). I grew up with the snitches get stitches mentality. When I was a kid, if I "told" on one of my siblings, my sibling would get in trouble, and then I would get in trouble for telling on my siblings. If my sibling later smacked me for being a snitch, my parents would look the other way (ahhhh the joy of having super young parents).
There is something creepy about an elf that "tells santa" on you.
And this is why I don't have an elf this year
I was finally going to play the elf game. It was going to be a runaway elf who was running from the law (which meant it wouldn't follow any of the rules). It was going to be a "bad elf" that hung out with barbie in the bathtub, made a mess of their toys, ate their dessert, and all kinds of things I thought would be hilarious.
It would most definitely NOT show up when it was "supposed" to, and it would get out of its box throughout the year, and come back to visit.
But then I had to get a job, and I got pregnant, and I need extra sleep, and I am tired.
And I have learned, that Christmas traditions are not fun if you force yourself to do them, and make yourself have to be creative, and well, that elf can wait another year or two.
Besides, the elf will be on sale after Christmas...
And I am sometimes frugal.

---
Posted via Marlians.com