JPP Liberty has added Twitter as a defendant in the Crypto Class Action.
After investigations & research it is clear that Twitter engaged in almost identical illegal cartel behaviour to Facebook & Google in banning the ads of the Cryptocurrency Industry in early 2018.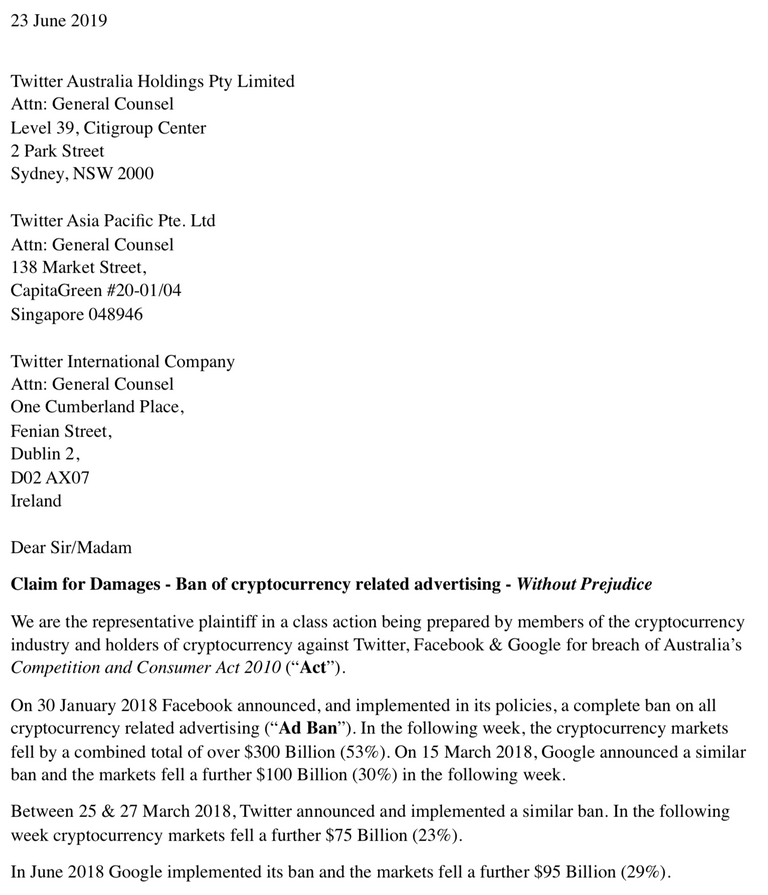 The evidence gets stronger and stronger!
Twitter's ban was announced on 25-26 March 2018 and the market dropped $75 Billion (23%).
It is yet another data point showing that the main factors in the huge cryptocurrency bear market in 2018 was dues to illegal cartel behaviour from Facebook, Google, Twitter and potentially other big tech companies.
We now have 5 clear data points showing dramatic market moves after Big Tech companies' announcement, implementation and relaxation of the Crypto Ad Ban.
You don't have to have a degree in statistics to understand that this is strong evidence that The Crypto Ad Ban was a major cause of market falls.
To join up just send an encrypted memo to @jpbliberty saying "Join Class Action" and providing contact details.
More details in this post