Grüatziwau :))
---
Der heilige STEEM ist ein relativ undurchsichtiges Ding!
Wenn man hier ankommt steht man quasi vor einer Wand von Unwegbarkeiten.
Alle Antworten auf hunderterlei Fragen stehen natürlich schon irgendwo festgeschrieben in den Untiefen der Chain. Aber man findet sie ja nicht, wenn doch, dann eher zufällig, bzw. meist gar nicht mehr, weil bereits das Handtuch geworfen wurde.
Viele Dinge sind nach wie vor "unterirdisch" hier, die Suchfunktionen gehören definitiv dazu!
Ankommen, munter loslegen wie auf jeder anderen Plattform im Internet – IST JA NICHT!!!!!!
Zu viele Eigentümlichkeiten sind da zu beachten, nach ziemlich kurzer Zeit wird man aufgefordert STEEMPOWER zu kaufen…. - das ist wohl der Knackpunkt, da sind die meisten gleich wieder weg.
Resource Credits!
Ein ausgesprochen dummes und unausgereiftes System, angefangen mit der Gewichtung und Verteilung – da stimmt derzeit einfach NICHTS! Man hat geradezu den Eindruck: NEUEINSTEIGER UNERWÜNSCHT!!! Anders kann man sich das SAUDUMME System gar nicht erklären……, denn rechnerisch gäbe es da ja wohl millionenfach bessere, weitaus durchdachtere Wege!
Wo und wie findet man die RC's?
Dafür möchte ich die Seiten
steemd.com

und
steemworld.org

vorschlagen. Auf steemd findet man zusätzlich eine kleine Vorschau was man mit aktuellem RC-Status noch anfangen kann, sowie eine kleine Kostenübersicht.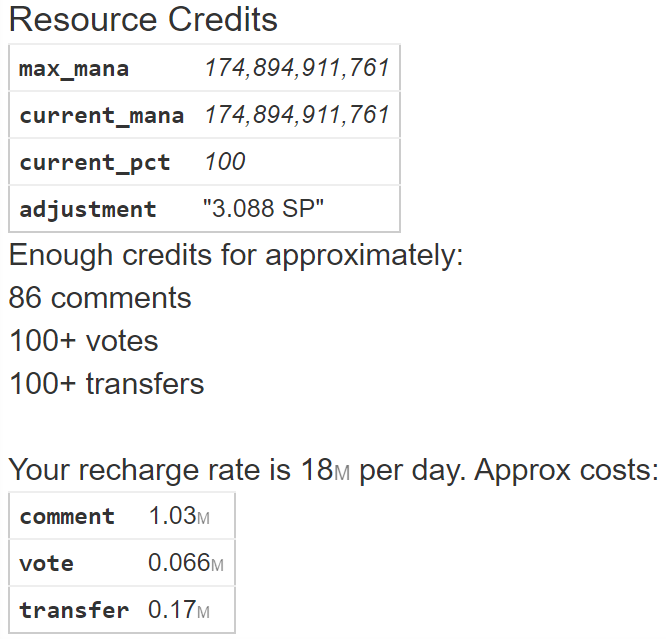 Jetzt müsste man auf beiden Seiten noch zu seinem eigenen Account-Namen finden….., jaaa aber das muss man doch wirklich nicht erklären. (???)
Jeder Aktion die man tätigt, ist auf der Blockchain ein Zahlenwert zugewiesen. Posts zählen da genausoviel wie Kommentare wenn ich das richtig im Kopf habe – MÄCHTIG TEUER. Votes kosten weniger, aber in den Anfangstagen mit wenig RC's/STEEMPOWER immer noch heftigst viel zu viel.
Wer aufgepasst hat, RESOURCE CREDITS und STEEMPOWER sind aneinander gekoppelt. Je mehr SP du hast, desto mehr RC's stehen dir zur Verfügung,
Auch das SPIELEN auf der Chain (SteemMonsters, Holybread, Drugwars, Nextcolony, Steemknights, Steemcity oder die Würfelspiele) verbrauchen diese RC's in unterschiedlichem Masse.
Natürlich wird wohl niemand so blöde sein, hier ankommen und nach einer halben Stunde bereits einkaufen um weitermachen zu können. Man muss ja erst herausfinden, ob das da hier überhaupt was für einen selbst ist.
Man muss dann 2 – 3 Tage warten bis man wieder halbwegs aufgeladen ist, da ist wohl schon ein Grossteil der unbedarften Account-Ersteller wieder für IMMER weg.
Dann gibts da wohl noch einige WENIGE die dennoch am Ball bleiben……..
Für diese erscheint demnächst Teil 2. Dort fallen dann hoffentlich nützliche Worte zum Thema STEEMPOWER!
---
---
@meins0816
is part of the Meins-Zwergenimperium (!!)
@meins0815
@sniem5180
@solomon.gundy
@mein2070
@umuk
im Kampf gegen Ignoranz, Nerdlosigkeit, Ungerechtigkeit, Unverständnis und Blödheit, mit Augenzwinkern, Humor, Satire und "liiiieeeb" gemeinten wüsten Beschimpfungen ;-)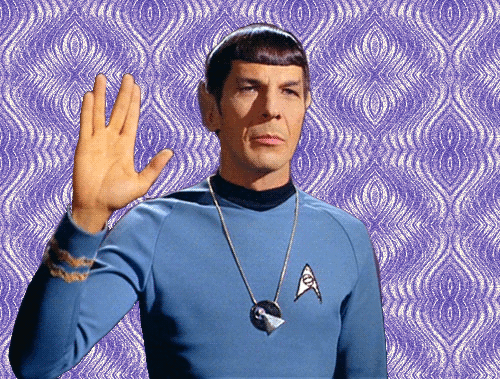 ---
---
Haben @cleverbot und @automation auch eine Meinung zu diesem Thema?
---
---