If you want to learn about True Stories, it's tag and what it represents, then please see my previous post.
What you are about to read is a True Story, and everything has been kept intact with what my memory holds.
Other articles in this series:
True Stories: A Brush with Scientology (Part One)

April 1999
It was with some apprehension that I made my way back to the Scientology store. I paused at the doorway as though something from the ether was sending me a warning before entering.
Dreamer was on the other side of the counter buried deep inside a book or magazine, but looked up as the door opened.
'Hello', he said as though welcoming an old friend, 'just give me 2 minutes and I'll be right with you'
…'I found it strange that he recognised me, English people are not renowned for their great visual memories'…
While he was rummaging around in the back I started thinking, 'maybe this dude is already one of these 'Clear' people', or it could be that so few naive dolts enter the shop that remembering the only single customer in a week was hardly challenging.
'Shall we get started' he said with a friendly smile after buggering about in the depths of the shop for longer than the two minute wait I had been expecting.
Now armed with a clipboard and pen he ushered me into the back area, through a narrow passage and then up some stairs.

Source
The back area looked untidy, shoddy and dusty as though nobody had cleaned the premises in years; the stairs creaked as we walked up and entered an office lined with posters.
One stuck in my mind depicting a chart to being 'Clear'. It was marked in series of progressions from zero to one hundred.
'You will be somewhere around this area', he said to me noticing my interest and pointing to around fourteen on the chart. I'm quite sure this chart was what is known as 'The Bridge to Total Freedom'.
The description for fourteen was not especially inspiring though I can't quite remember what it was, something like 'Hopelessness'.
Now I was in a well-paid contract, had no financial worries and felt far from hopeless though I was pining for a partner, something that would materialise in just four short months when I would meet my future wife @bingbabe.
Perhaps this had some bearing on my direction and my inability to see what was coming?
'Just through here', Dreamer ushered to me as he walked into the back section of the building that housed a bare room with a table and two chairs.

Source
...'the auditing room was basic, though maybe not quite this basic'...
'Please take a seat, he said and then went on to explain that I needed to be blindfolded for the next hour. No panic or alarm bells went off as he explained the reason would be to help my concentration.
Having affixed the blindfold to my eyes I heard Dreamer ready his clipboard and pen.
'Think of a traumatic event in your past and describe it to me', he said in that calm soothing voice that fitted his demeanour perfectly.
…'I have read The Church of Scientology use these records of personal experiences as blackmail if you try to escape their clutches, fortunately the incident I described was not personal enough for them to use against me in the following weeks to come'…
I described an incident when I was 10 years old of a car crash during which I witnessed an effect now recognised as 'Tachypsychia'.
This is when time appears to slow down due to the brain being unable to take in all the details and can happen during periods of severe trauma.
My memory of it is not so much traumatic, more fascinating to the mind of a boy and the fact that everything happened in slow motion still intrigues me.
I can clearly remember some parts of the incident, such as the car ever so slowly losing control and then smashing into a wall, my mother freaking out not daring to stop and finally the scene of a head smashing through the windscreen, the blood vivid red and gushing.
My 10 year old eyes gazed at this scene while driving past the car; some things never completely remove themselves from your mind.

Source
What happened to the passengers, I have no memory of or whether my mother reported the incident. Had I seen death? My mind may know but if so it's unconsciously buried in there somewhere I cannot reach.
'Can you remember the colour of the car', said Dreamer in the same calming voice as though he heard stories like this every day and mine was one of the more boring tales.
I concentrated on the car colour but could not bring that piece of information out of my mind no matter how much I tried.
'Did the driver talk to you when you drove past', he continued.
…'the driver was probably dead and not up for a lively conversation with me about Tonka Toys or even Corgis'…
'What model of car was it?'
'Did you wind the window down to get a better look?'
'What did your mother say when it all happened?'
'Was there more than one person in the crashed vehicle?'
'Did you take the registration number of the crashed vehicle?'
The questions came one after another, some of them appeared to really focus on the gore and graphic vivid details of the incident.

Source
After an hour of these questions with some time in between each to deliberate and extract information out of my head I had remembered precisely… nothing.
Disappointed I left with Dreamer expressively telling me this was quite normal and that it would take time and practice for events to be pulled from my memories.
'Every night, before you go to sleep empty your mind and think about that incident', he told me as though giving a student homework.
I followed his advice but managed to recall no further details about the car crashing incident.
It got me thinking about other things from my childhood such as the lamp on my bike, the markings on it, the switch on the back light and was surprised to find that I could remember some things.
Was this real and all I needed practice?
To be continued...


All images are cited and are free to use, or in the public domain.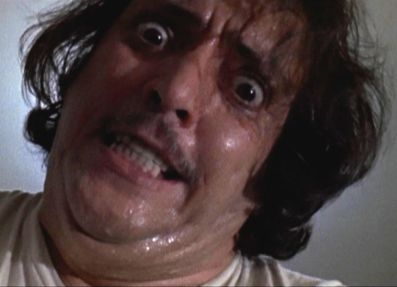 If you found this article so invigorating that you are now a positively googly-eyed, drooling lunatic with dripping saliva or even if you liked it just a bit, then please upvote, comment, resteem, engage me or all of these things.