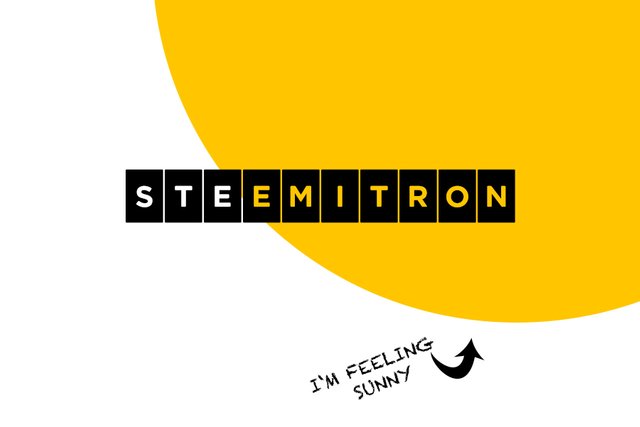 Wait - has it already been a week since the bomb dropped? Yes, it was a week ago when we were all REEEEE'ing on our beloved blockchain and Discord about the sudden sale of Steemit, Inc from the hands of @ned to @justinsunsteemit.
We all know what happened after that:
We were really confused and starting our Power Downs because first signals were that STEEM would be turned into some Tron-based Steem shitcoin, and no-one was there to tell us otherwise
We had a horrible AMA that was ill-prepared and cut short because who thinks to plug in his laptop for a live-stream - it seemed to be mostly timed to take place on the 14th in order to take away the attention from Voice
We then had a very very pleasant 4-hour long 'aftertalk' on PALnet under the guidance of the always present @aggroed and a bunch of witnesses like @lukestokes, @drakos, @therealwolf and @crimsonclad who I think deserves your vote. Although I wish the talks had been focused more on positive solutions (like setting op communication channels instead of preparing for forks) I really felt positive after that - a huge list of attendees and quite a bunch of witnesses were present which showed everyone cared and was ready to fight for what we've built here so far
The next day we got personal statements from some of the Steemit, Inc members like @andrarchy and @vandeberg (the latter being not super known but from what I understand one of the 'original' Steemit, Inc employees and hardcore blockchain devs, correct me if I'm wrong)
And last but not least a statement on the @steemitblog, which tells us the sale means Steemit, Inc as a company is safe now that @justinsunsteemit's money is there, and that Tron and Steem are in talks to develop a joint roadmap that will explore which possibilities are there for both blockchains to profit from
Now, don't get me wrong, I was nervous on Friday, very frustrated on Saturday during the AMA that wasn't really answering any questions (both by not really addressing the important questions, but also by remaining vague and doing a lot of 'for now'), a bit calmer during the 'aftertalks' on PAL, and then a bit frustrated again because messaging from Justin on Twitter really didn't help and oh boy, did he just vote in two SuperRepresentatives on TRON because he felt that was what was best for the chain?
That action certainly is NOT a great look but as always I don't have very 'black and white' feelings about anything. I feel YES, some aspects of the 'Justin Sun Takeover' might pose some challenges for Steem, and I also feel we shouldn't be naive about them. There's mentions of a built-in option to basically prevent an account from voting witnesses, and if we want that, we should politely discuss with Justin that we want this, why we want this, and see how he reacts.
To me it just shows that we really need great communication channels: how do we get our questions to be discussed with @justinsunsteemit? Will he address us regularly, will we address him via the @steemitblog team, and how will they report back to us?
I don't however, feel that the challenge of heavy stake is a 'Justin Sun' problem (although, again, he has sort of just proven he is willing to use stake to get things done as he sees fit, I'm not ignoring that fact). This huge stake in the hands of Steemit, Inc has always been there, and we've also never been prepared to deal with a possible influencing of witness votes by Steemit, Inc's stake. It just has always been a risk for our chain, but we've started to get used to sort of trusting the 'old' Steemit, Inc CEO even though there never was a good reason to do so other than that we gave up on talking with him as did he with us.
We also, have basically forever, have accepted that the witness votes already are owned by a sole stakeholder who we don't even know the name of and therefore never can talk with.
(#frustration)
So there, communication with Justin, to me, is priority Number One.
Other than that? I feel we have huge potential here. We FINALLY have financial means to Get Things Done, and Market That Shit too. Communities arrived, and although it's weird to see @justinsunsteemit share the news as if that has something to do with him now owning Steemit, Inc, even though this really has been all done by @roadscape, he does get the word out and many more people now know about the Steemit Communities than would've been the case before Justin Sun 'was helping US shill US'.
The same will go for the further development and launch of SMT's and as far as I can see he rather sees things done 'NOW' than wait on them longer, so I suspect SMT's really will be launched sooner rather than later.
Future Steps
Now, I personally am going to wait for the Steemit-Tron (SteemiTron) roadmap before I am going to cancel the powerdown I started right after I heard the news. I want to see what the plans are for Steem with my own eyes. I want to see they are planning on building smart bridges between the two chains, have integrated wallets on both sides, have smart sign-ups where Tron users can easily start using Steem and vice-versa, and I want to see a roadmap where all of that is written out and there's no more mention of a Steem Swap of any sorts.
Now, I already don't believe that swap will be there but I just made that a check I want to do before I get some of my STEEM in liquid form.
In general I'm very very optimistic about the possibilities Justin's Get-The-Word-Out skills and the financial means can do for Steem and STEEM.
I saw someone (if you know who let me know) mention 'there's 4000 blockchain projects who are praying to get the chance that you just got handed' and I believe that person was right. Because if we zoom what happend to us is: We lost a burned out CEO and we gained a passionate one with a big wallet. I'd never thought I's sound so golddiger-like, but damn, do I like that we're married with a man with a big wallet, I'm not gonna lie.
I love how vigilant we are in order to protect our chain and I want us to stay vigilant. Rather be vigilant all the time than just when some emergency kicks in. Some questions I want to see answered are:
How will we make sure the witnesses AND the 'normie' (loyal!) community members stay informed?
How will we make sure that Steemit, Inc really knows what's on our minds and take our concerns with them in any meetings they have about the future of our chain?
What will we do/can we do to cancel out the 'risk' (that has always been there) of HUGE stakeholders single-handedly picking our witnesses?
And last but not least, how are we going to get TRONians love Steem as much as we do? ;-)
As I didn't have much time last week, which are the articles you think I should read about the Tron-Steem joint future? And what are your OWN thoughts a week after it all happened?
I'd love to hear in the comments :-)