Greetings to you all my friends!
Let's have fun and enjoy newsteem. !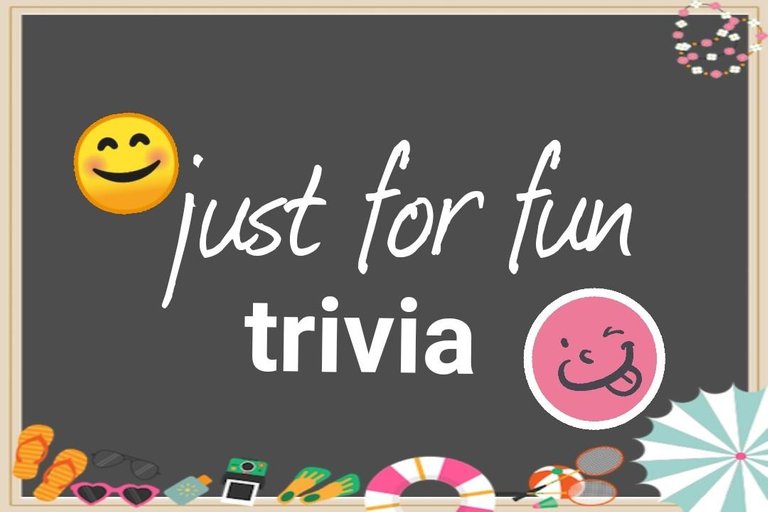 Recap:
https://esteem.app/trivia/@olivia08/trivia-round-2-just-for-fun-3-steem-for-prize-and-se-tokens
Question:
1. Who did Lady Diana Spencer marry?
2. Who is the latest tennis rank #1?
3. How many states are there in the United States of America?
4. Who is the vice president of the Philippines before Leni Robredo?
5. What is the name of my employer's new grandson? (You can see the answer to my steemit post about tradition)
Rules:
1.The earliest correct and perfect answers will be the FIRST prize.
First come will have a better prize.
3.resteem please
PRIZE
First perfect correct answers to 5 questions(correct spelling) will get 1 steem
The next correct answers will get 0.800, 3rd 0.600, 4rth 0.400 and 5fth 0.200
Sixth and up will get SE tokens.
All participant will get SE tokens
Take your time. You can answer my question until Saturday midnight. Sunday we will have the winners and new round.
I would like to invite everyone to join mhttps://steemit.com/@team-ccce in @team-ccc, @atongis contest @zephalexia's upgaged, @ecotrain @mrnightmare89's riddle, @tggr's snapfeed @travelcontest by @lightcaptured, @axeman @worldcapture 's peoplephotography and @melinda010100 shadowphoto
STEEM ON NEWSTEEM
Enjoy my little prize
Thank you so much.
It's me,
@olivia08