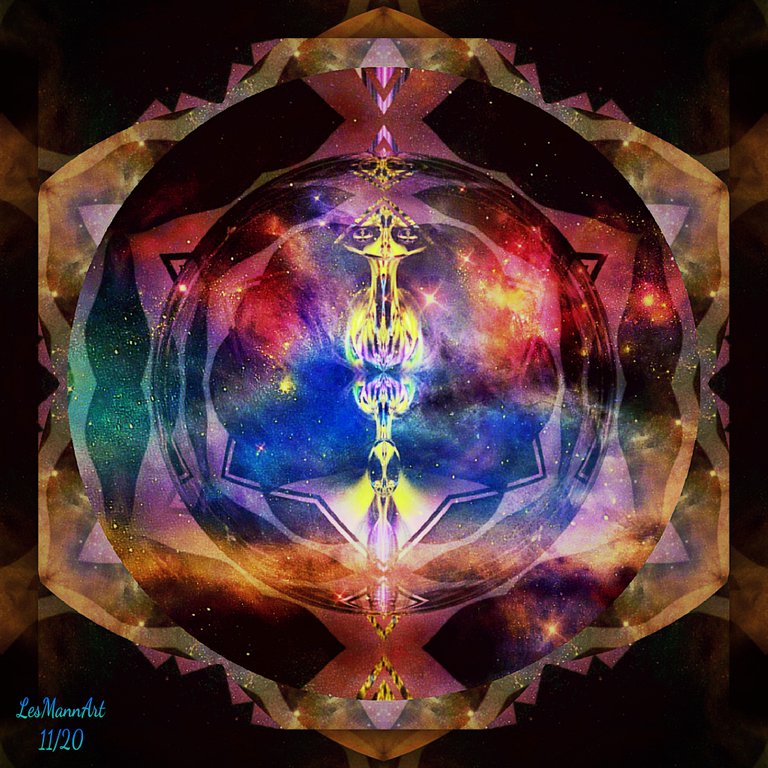 Happy Trippy Thursday -
"To Art Fans Everywhere",
Many Blessings To Everyone!
👍🏼🙏🏼🙏🏼🙏🏼👍🏼
I want to "Thank You" for viewing My Thirty Sixth entry in #trippythursday, initiated by
@blacklux -
"I want to Thank You Again for running this,
And all the reblogs! Very Much Appreciated!
😊😊😊
It is "Absolutely My Favorite" 👍🏼😁👍🏼
"It has become a weekly post" for Me",
And..
That's why I "WILL" keep coming "BACK"!!!
👍🏼😁👍🏼
Thank You Once Again!
Today I decided to do something a little different - So I call this image, "The Intersection".
This started as Gradients. First I added the Chromatic palette. then I added a few Spheres.
After this I used a Plantatoid Mirror, and stretched the image.
Then I adjusted lighting and Smoothed the image.
Then I used a Kaleidescope Mirror to get an inside / outside look.
Then I added the Dust, and adjusted lighting and color.
Then I Smoothed the image, Vignette and done!
Here is the Line Art, (came out better than most) to self color as You choose! Just "No Watercolors", printer ink runs!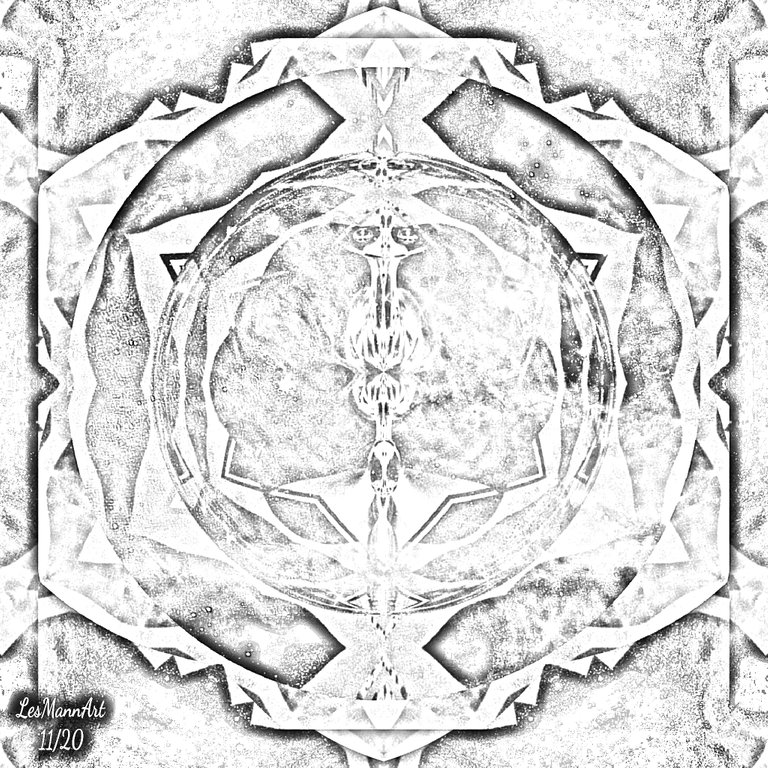 I Hope You All Enjoy It!
"Thank You So Much For Viewing,
And A Most Blessed Evening"!
🙏🏼👍🏼🙏🏼👍🏼🙏🏼
EVERYONE STAY SAFE!!!
If "Anyone" is looking for artwork - album cover, book cover, whatever - "Let's Talk"!
Leave Me a comment below!
Thanks! 👍🏼😁😅
"And let's all make 2020 count, it's the middle
accomplished any goals yet"???
"Walk with The Father, and He will Walk With You"!!!
Please be "Centered", whenever possible!
🙏👍🏼🙏👍🏼🙏👍🏼🙏
"Time is what You make of it, So make it Your BEST"!!! 👍🏼😁👍🏼
Thank You Again for Viewing!!!
Les
Software used:
Mirror Labs
Chroma Labs
Glitch Labs
Toolwizphotos
Photo Editor - Mac Dev
Thank You for the Awesome Apps!! 👍🏼👍🏼👍🏼
Thank You Again for Viewing and have a
"Very Blessed Up-Coming Week"! 🙏🙏🙏
Remember "The Father" in ALL THINGS!
He "Remembers You"!
Please consider an upvote!
Thanks it helps!
All images property of "LesMannArt"
"No Commercial Reproduction Of Any Kind Without Written Permission".