Chillin' with the Redwood Homies
Coastal Redwood Trees - Muir Woods
Mill Valley, California - USA
#TreeTuesday
Over the summer I took a trip to San Francisco, California for the Bitcoin 2019 Conference. After the conference ended I crossed over the Golden Gate Bridge and stayed in an Airbnb in Mill Valley. I took the time to explore much of the surrounding Marin County area.
One morning I drove to Muir Woods to hike among the Coastal Redwood Trees. Coastal Redwoods are the tallest living organisms on Earth. It's humbling to stand at the base of these trees, looking up at organisms that have lived to see hundreds (some thousands) of years on this planet. Here's a selfie with the Redwood homies.
Originally Featured on Instagram
Give a Follow!

Thanks For Reading!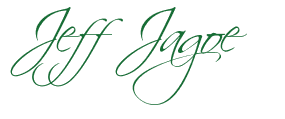 Sign Up to Menē for $5 towards 24K Gold Jewelry
Join Airbnb and Save $40 on your first trip
Get Paid to Read Your E-Mails with Earn.com
Earn STEEM Dollars & more by completing online tasks
Convert your online activity into Gift Cards, Crypto or Paypal with GaB
Get Paid to Get Fit with the SweatCoin App
Use Bitcoin for Amazon Purchases and Save $$$
Sign Up to Binance - A Leading Crypto Exchange
Join the TRYBE Publishing Platform on the EOS Network
Join Lolli for Bitcoin Rebates
Collect, Trade & Battle on the Blockchain with SteemMonsters
Join Actifit - Get Rewarded For Being Active
Send a Tip Using the Bitcoin Lightning Network