Hey everyone, this looks like some sort of exotic jungle forest in the bush far from the modern world, but just on the outskirts of Pretoria where I reside, these incredible trees and amongst them all, very rare white Jacaranda trees!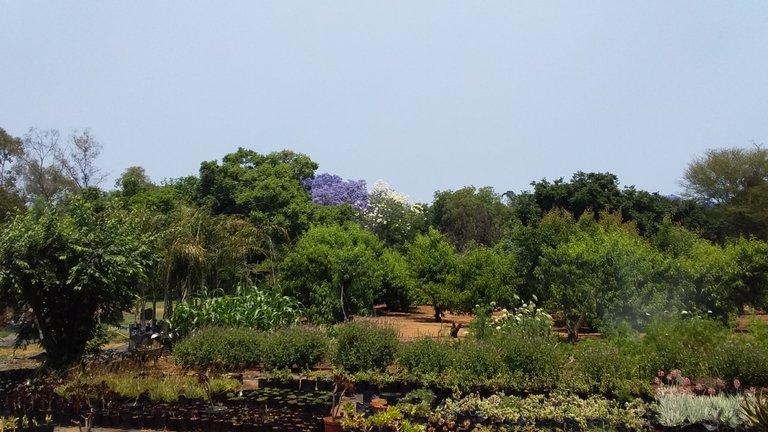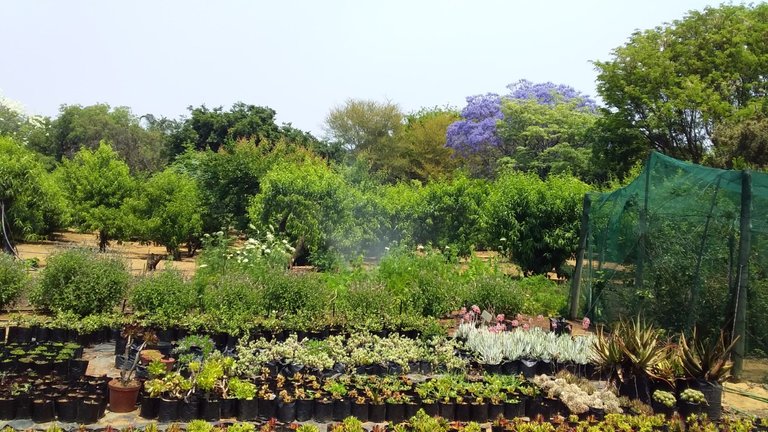 The blue jacaranda has been cultivated in almost every part of the world where there is no risk of frost; established trees, however, tolerate brief spells of temperatures down to around −7 °C (19 °F).[4] In the US, 48 km (30 mi) east of Los Angeles, where winter temperatures can dip to −12 °C (10 °F) for several-hour periods, the mature tree survives with little or no visible damage. Even when young trees are damaged by a hard frost and suffer die back, they will often rebound from the roots and grow in a shrub-like, multi-stemmed form.[4] However, flowering and growth will be stunted if the jacaranda is grown directly on the California coast, where a lack of heat combined with cool ocean winds discourages flowering.[4]
This plant has won the Royal Horticultural Society's Award of Garden Merit.[5]
The jacaranda is regarded as an invasive species in parts of South Africa and Australia, the latter of which has seen the blue jacaranda preventing growth of native species. More here as per wikipedia.org https://en.wikipedia.org/wiki/Jacaranda_mimosifolia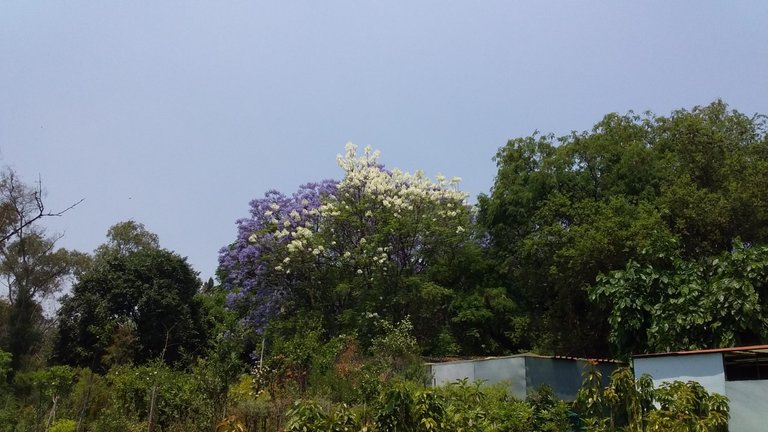 Wikipedia calls the purple jacaranda 'BLUE" they are not blue the leaves are a dark beautiful purple colour, what is more intriguing next to that tree is the glorious and rare white tree.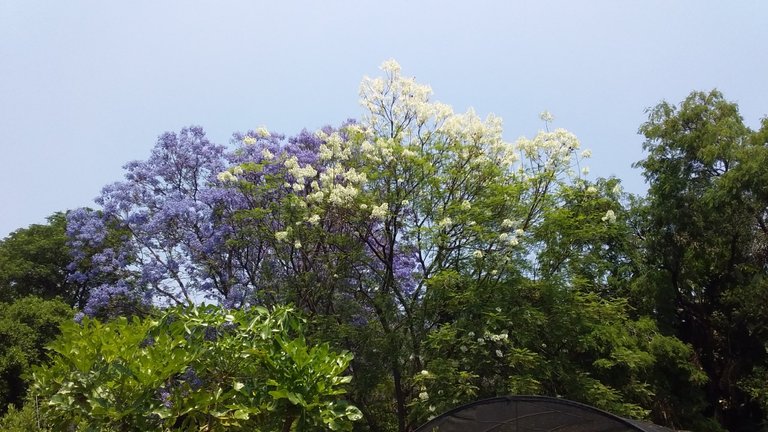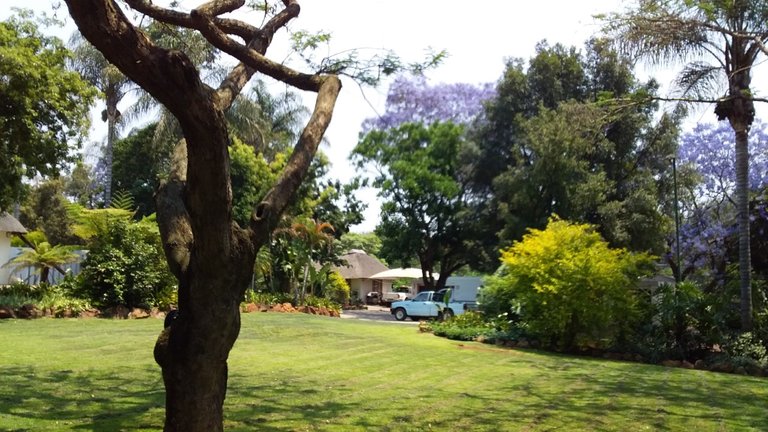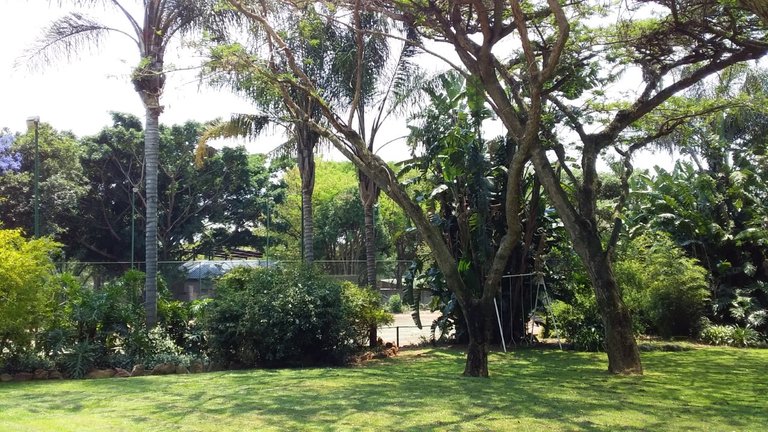 Look at these incredible paper bark trees which are in our garden, they are one of my Dad's favourite trees and certainly based in these pics are mine too!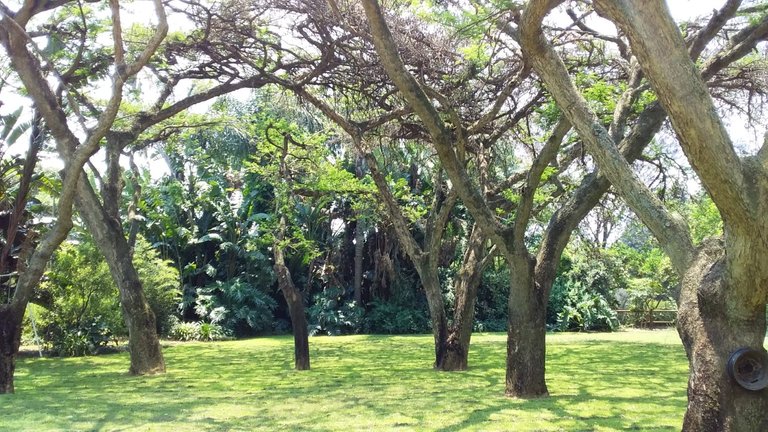 Nature the incredible.
I trust you have an amazing week!
Love and light always and may you always be abundantly blessed.
Cheer$;)