Trip to Japan in the Osaka and Kyoto region,
Beginning of the story of my trip to Japan in the Osaka and Kyoto region

My excitement to discover a region of Japan is at its height, especially since this trip organized by my brother @imtase, alias @ten-years-before, should have taken place on April 1, 2011. Unfortunately, on March 11, 2011, nature had decided otherwise and everything had been cancelled.
At the beginning of 2019, my brother decided again to take this trip with his wife @baiboua, at the end of April - beginning of May, for his birthday. He wanted me and my sister to be part of it.
At first, only my sister could join him. So when I was then given the opportunity to leave, I jumped at the opportunity to share this beautiful trip with my family. I hadn't seen my brother, an expatriate in Thailand, for 4 years.
With my sister, we then thought that we would surprise her when I arrived when we met at Osaka airport. I would have put a red ribbon with a big bow in my hair and my sister would have told him that it was the birthday present she brought him. I think we would have laughed.
And then we changed our mind because there could be logistical problems in the organization of the stay since it was originally planned for 3 and not 4. So we told him by Skype and the smile that lit up his face was good to see.
D-Day - 23/04/19 departure
Suitcase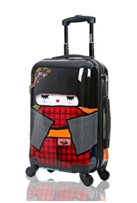 Passport & air ticket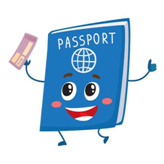 Camera and phone

A good book to spend part of the 17 hours of flight and stopover


For the movies, headphone lent by my grandson. A Pokémon model for the Japanese atmosphere from the beginning
I'm ready to go.
Oh no, I was going to forget one essential thing, to learn a minimum of words in Japanese, those of politeness: hello "kon'nichiwa", thank you "Arigatogozaimashita", thank you very much "Domo arigato", to know how to politely call someone "sumimasen", goodbye "sayonara". And I understand it's good taste to bow your head slightly when you say these words as a sign of respect.
For the rest of the conversations, thank you "google translate" in offline mode.
Direction Paris-CDG airport for a takeoff
scheduled for 12:15 p.m. on 23/04 with Air China. A 3:35 am stopover in Shanghai before arrival at Osaka Kansai International Airport scheduled for 12:10 pm on 24/04.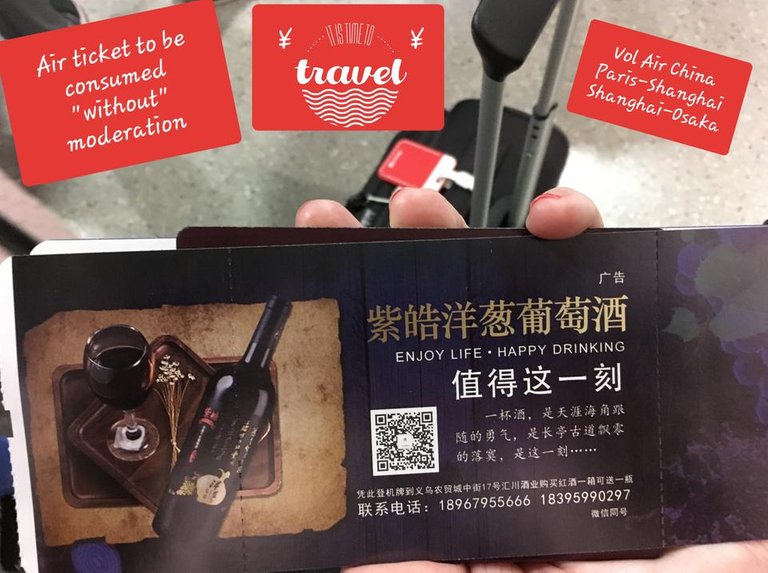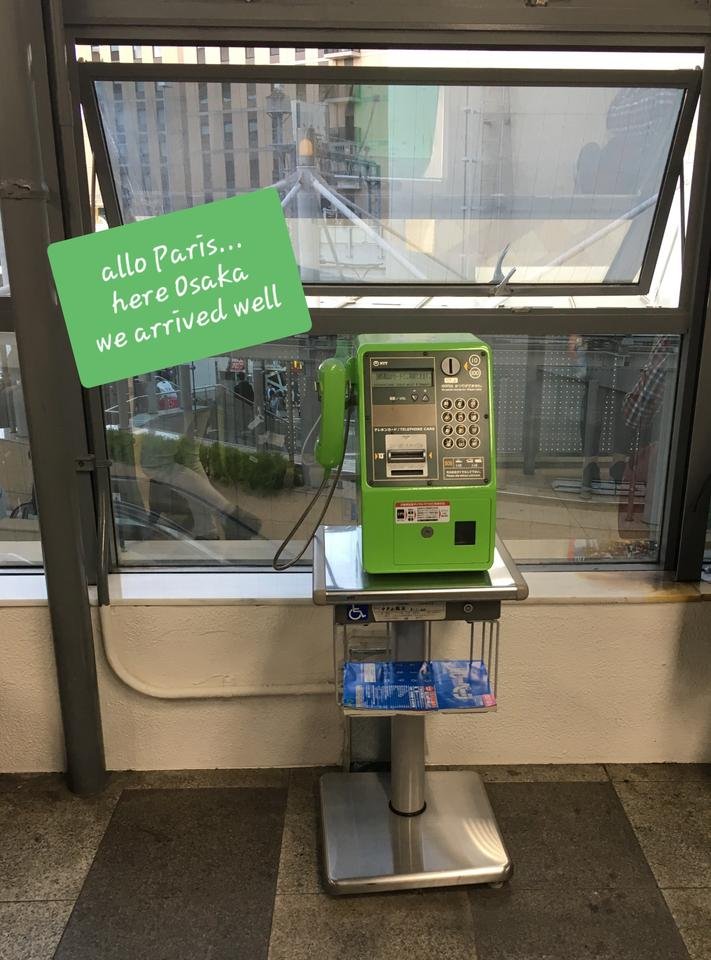 Arrival at the airport without any problems.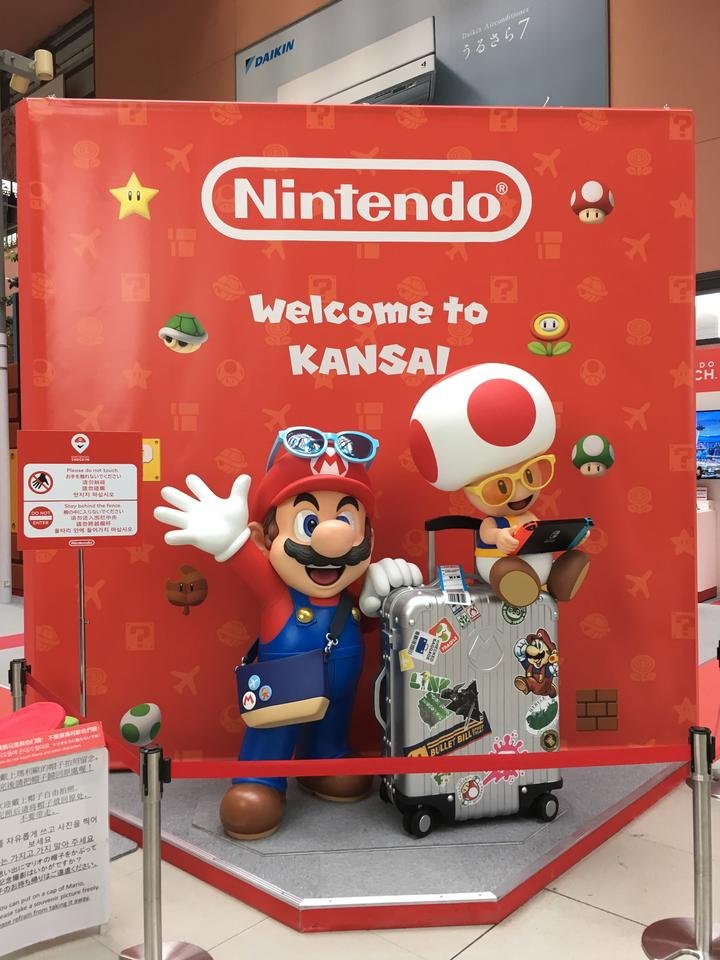 Welcome message by Mario Bros of course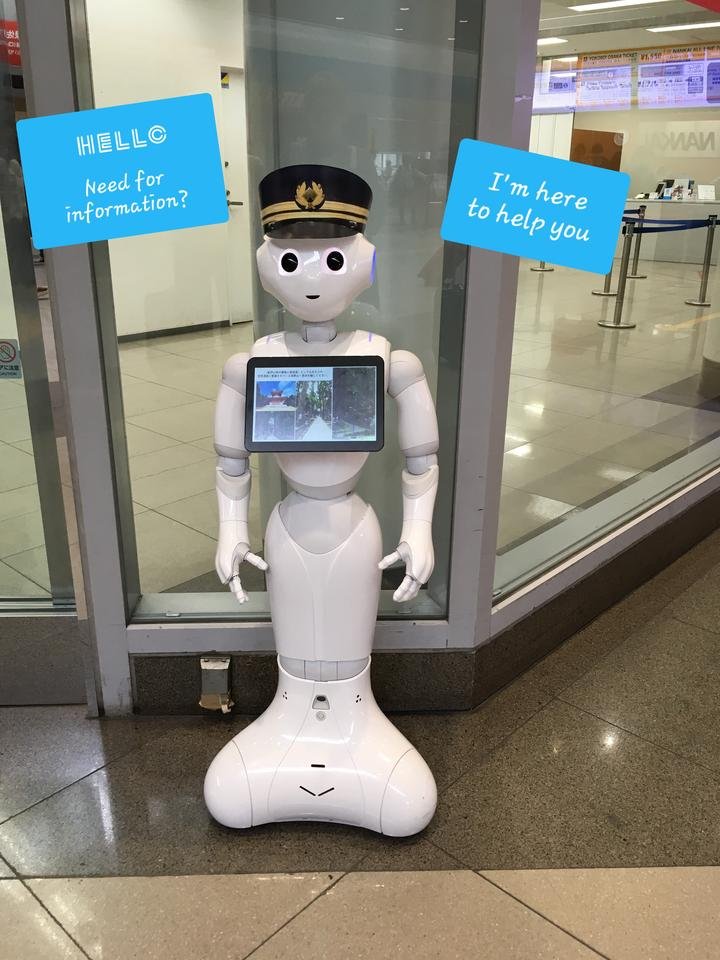 A small robot is there to inform us if we need.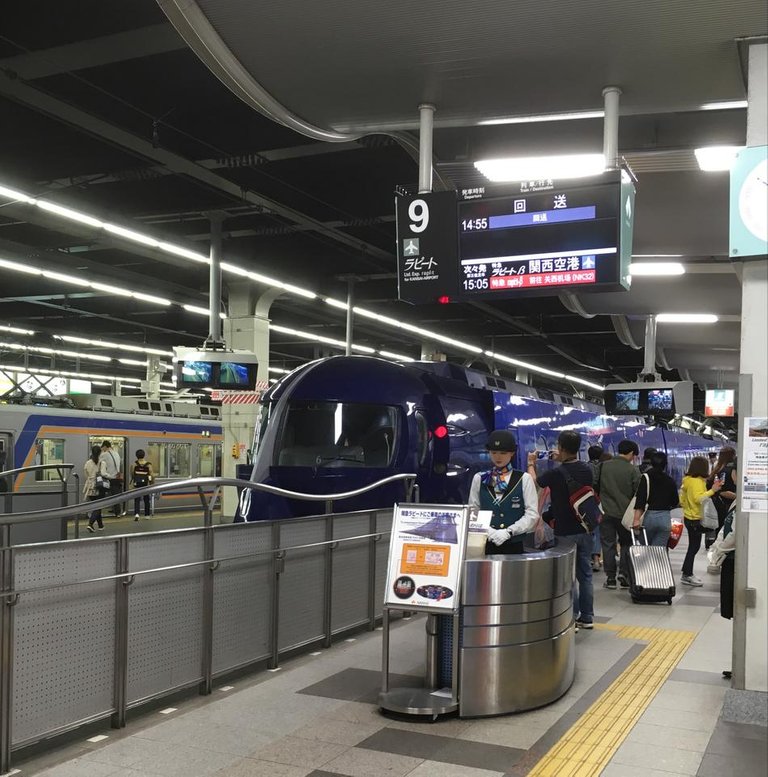 To get to our Airbnb, we take a nice train decorated with cartoon characters to Namba main train station..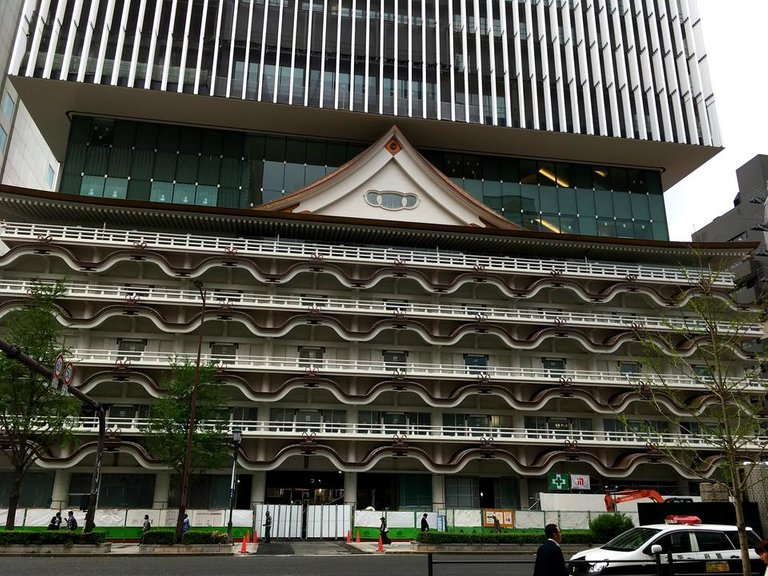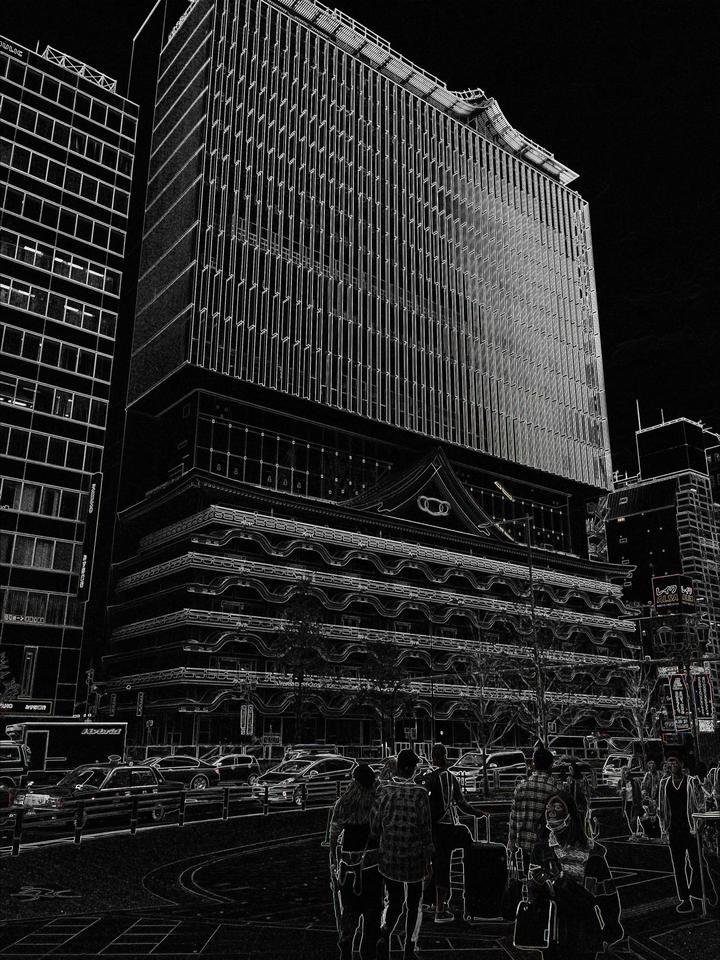 This photo may seem curious, but I gave it an effect to better highlight the contrast between the architecture of the building below and that of the building above. In addition, they have in common the characteristic shape of their Japanese roof. The original photo, too dark, was missed.


Our location in the Namba district, is located in a small quiet street, near to the lively districts of Dotonbori and ShinSaibashi. That is, in the heart of Osaka City.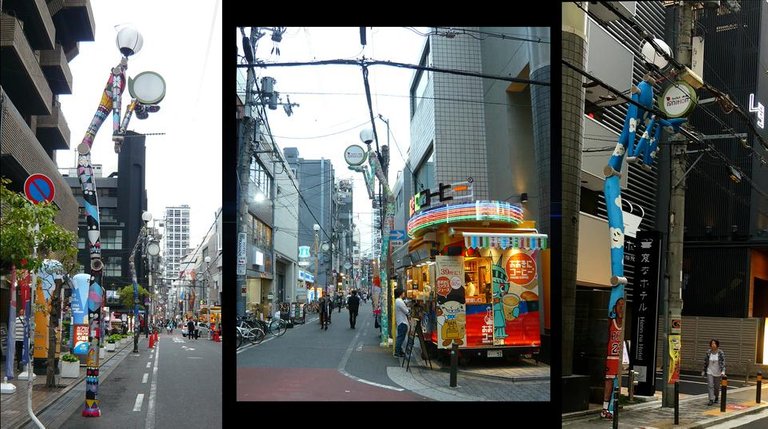 I really like these street lamps that look like coffee boys. Artists have made them into true works of art. They can be found in the small district of America Mura, located north of the Dotonbori River, where there is a relaxed and youthful atmosphere.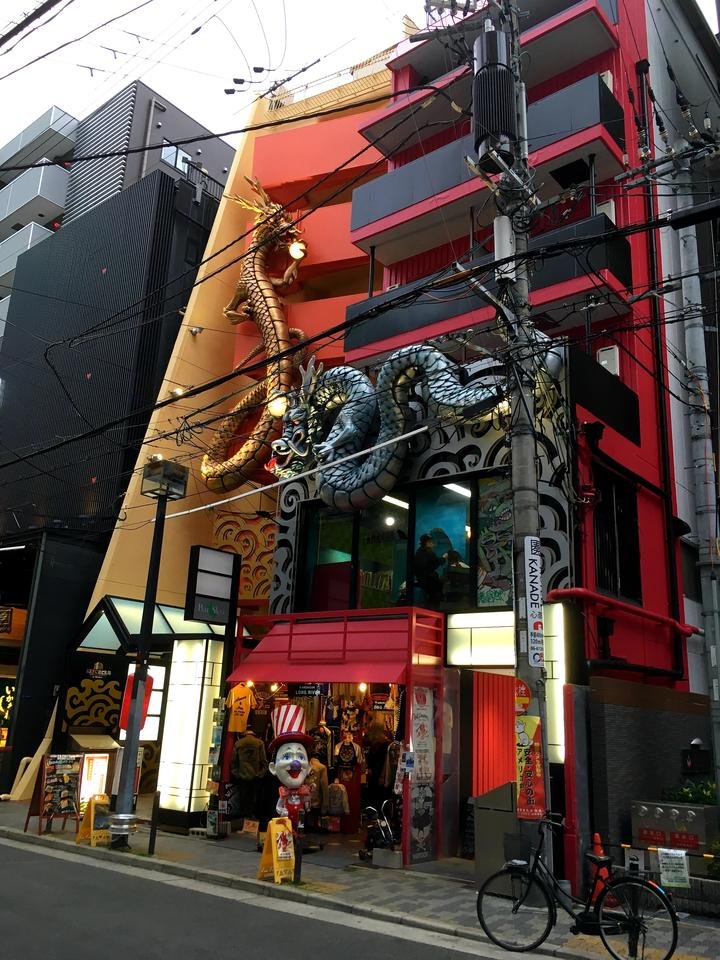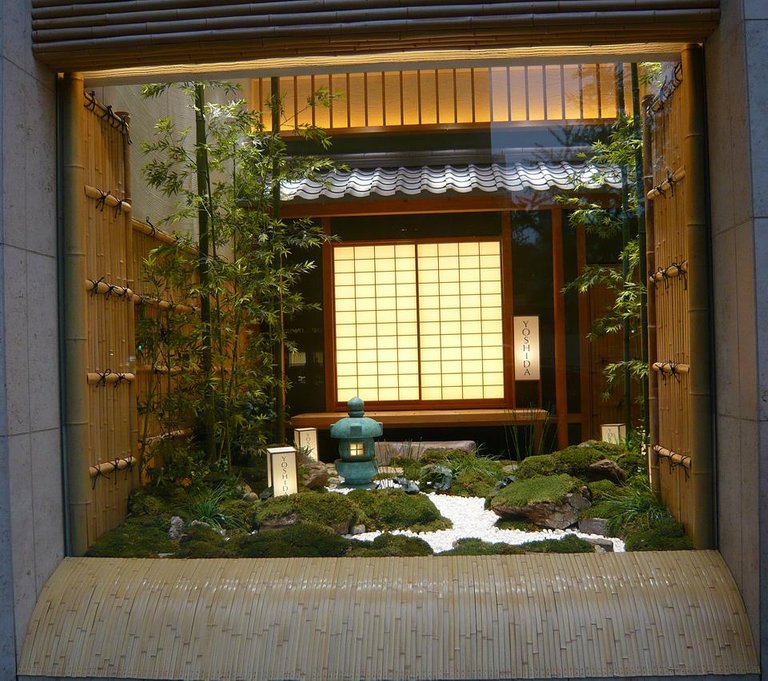 This afternoon, the day we arrive, we will be satisfied with a small Zen garden in the window while waiting for a visit to a "life-size" in the next few days.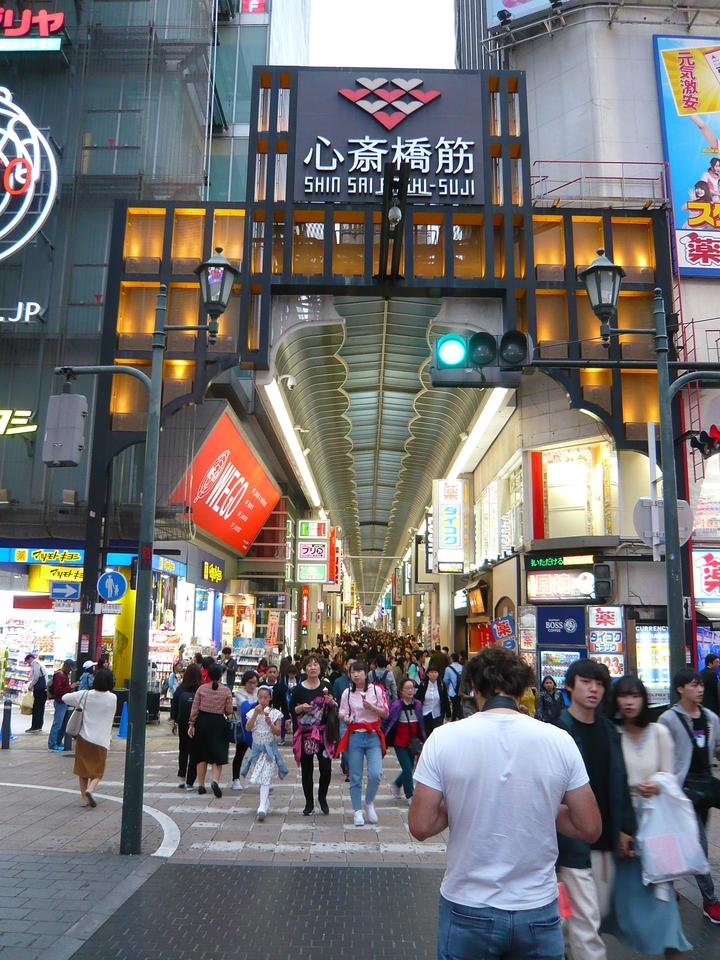 The long, lively Shinsaibashi covered gallery is home to many merchants. The streets of Dotonbori intersect it from time to time.


When I took this picture, I wanted to highlight the opposition between what was for me a house built in a "traditional" spirit and the 2 small buildings that surround it. There was an impression of serenity. Then I learned that it was the Mitsu Hachimangu Sanctuary in Shinsaibashi. It's a place where you can come and take a break. You will enjoy a quiet moment near the Shinsaibashi shopping centres, the America Mura district and their crowded streets.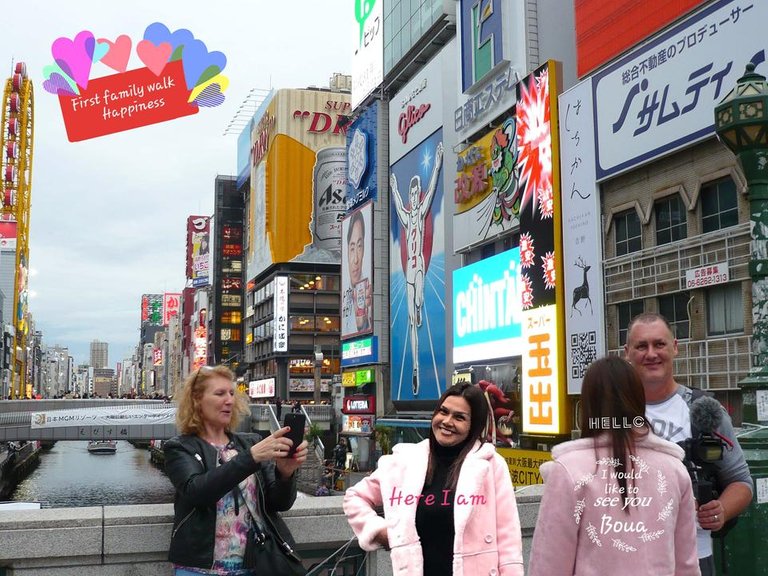 After 4 years without seeing my brother, this first family walk is a real pleasure. We wander around the Dotonbori River district. A few pictures to get a glimpse of the area. On the advice of our sister-in-law, my sister is practicing selfi. By the look on his face, it doesn't seem conclusive.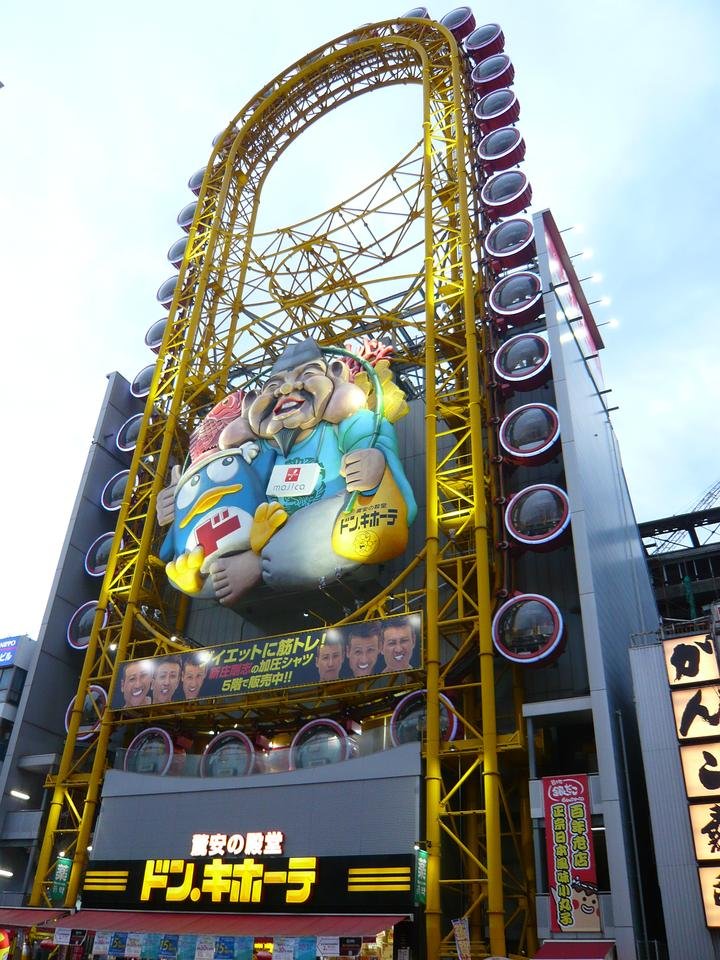 A rather original oval shape for the big wheel "Ebisu Tower" located in the Dotonbori district. It is installed on the facade of the Don Quijote store. Installed in the cabins, facing the porthole, you can admire the panoramic view.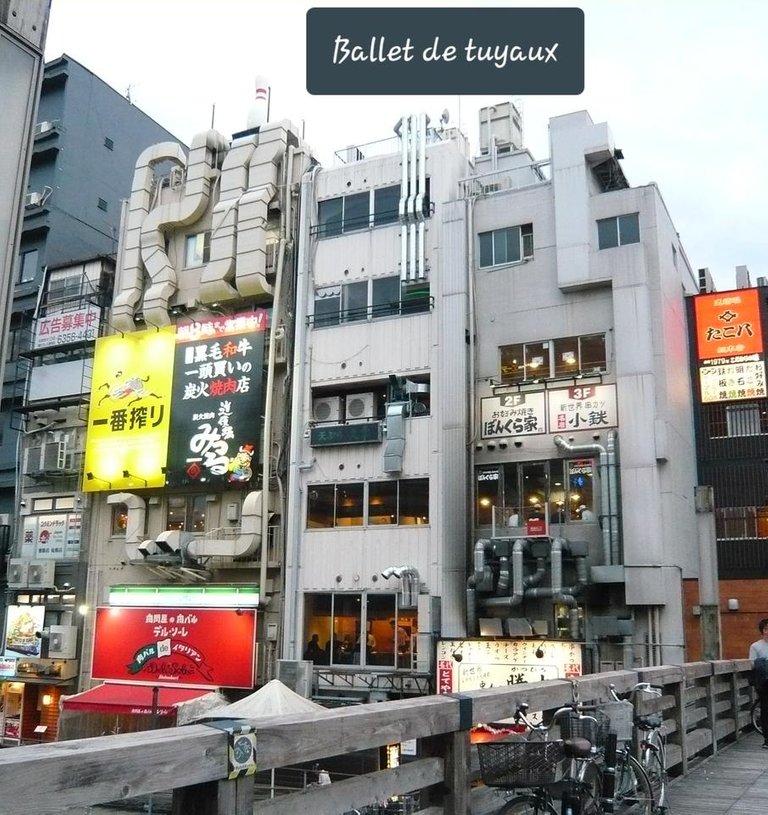 A rather original architecture that allows all the pipes to appear.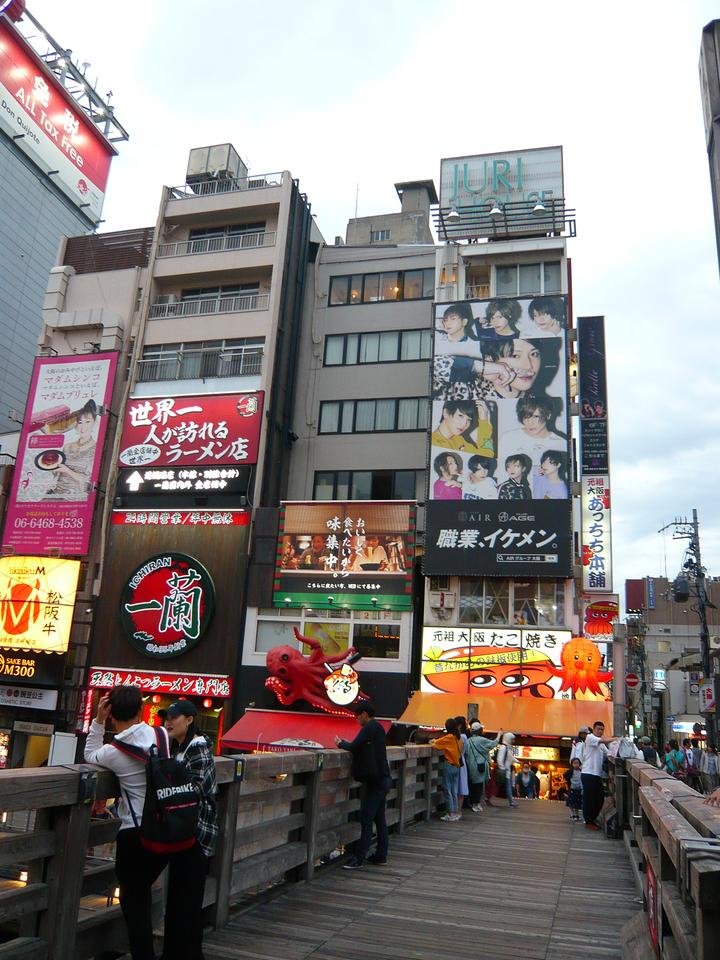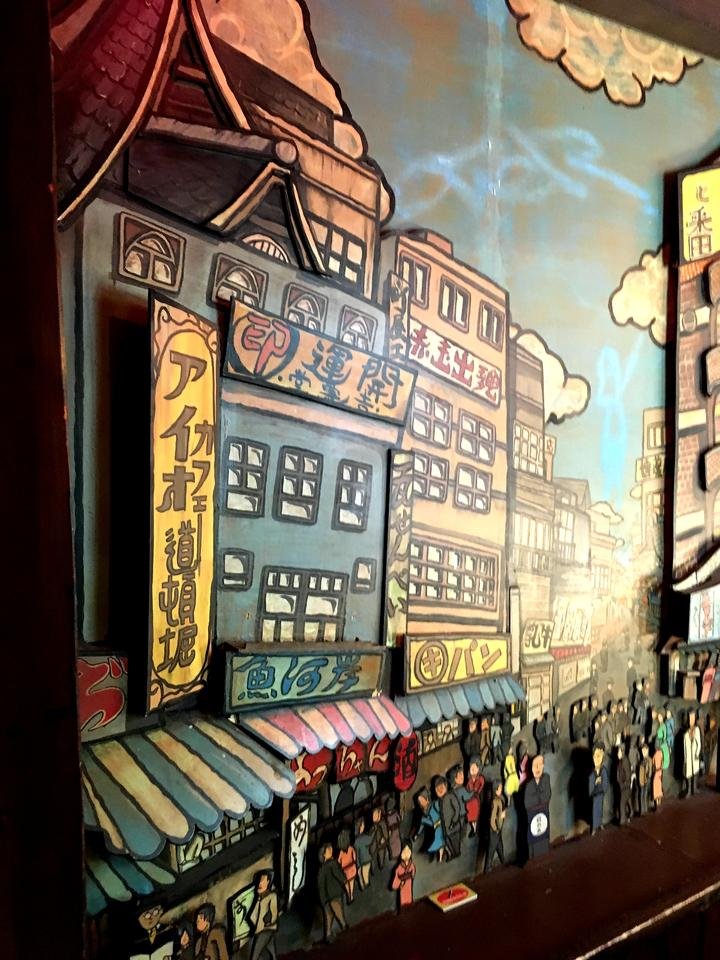 In a very small, narrow alleyway, I saw this representation, made of cardboard glued to a wall, of a neighbourhood life. Not easy to photograph with so little distance.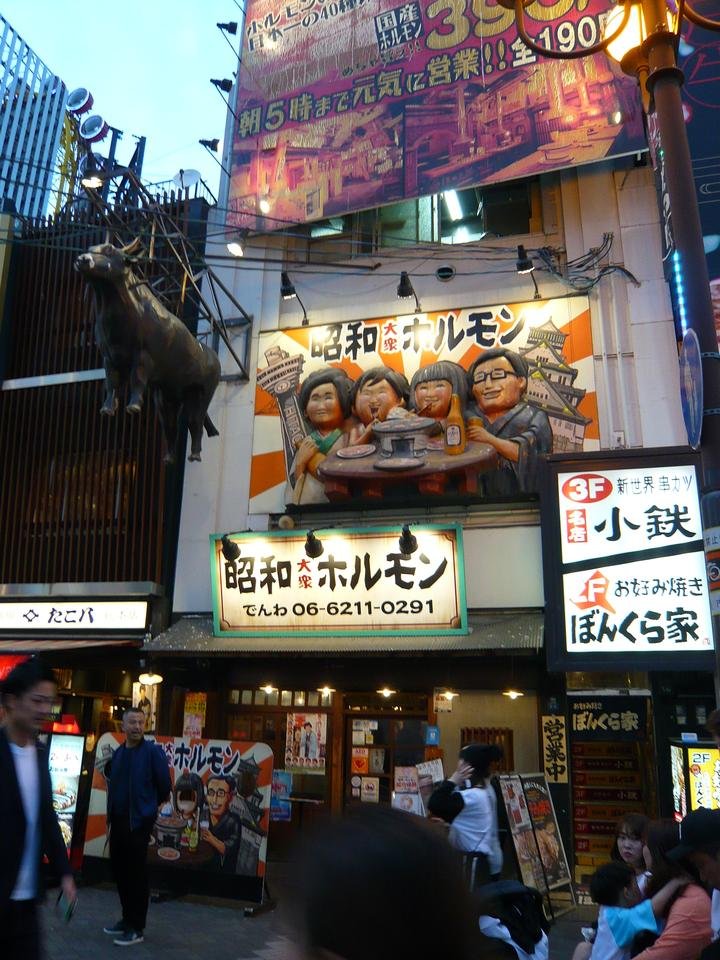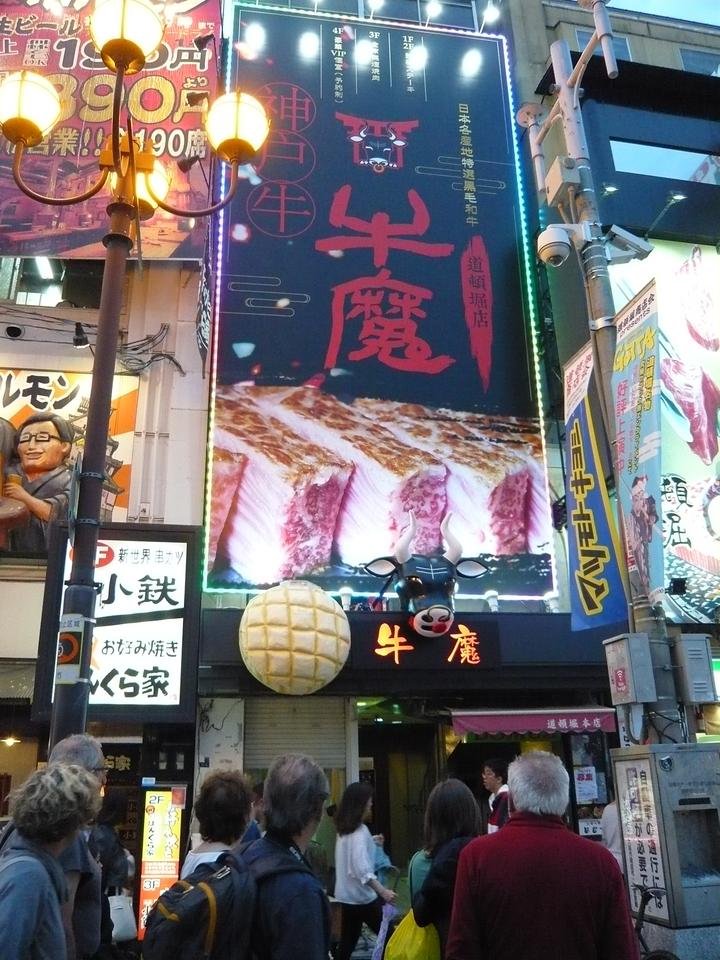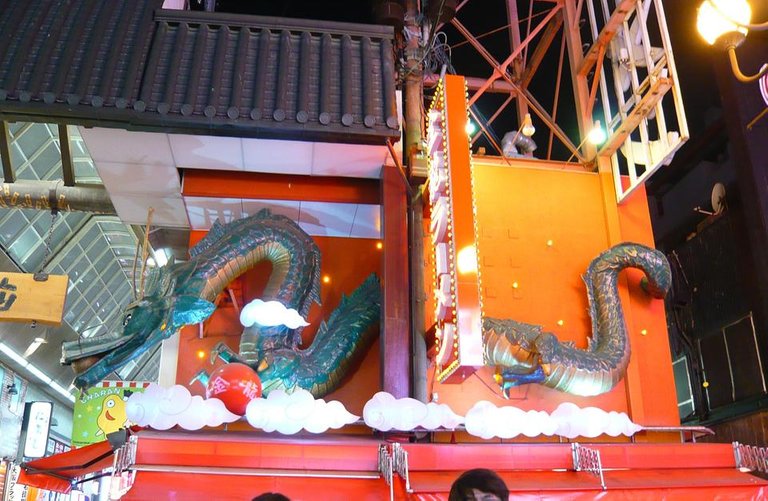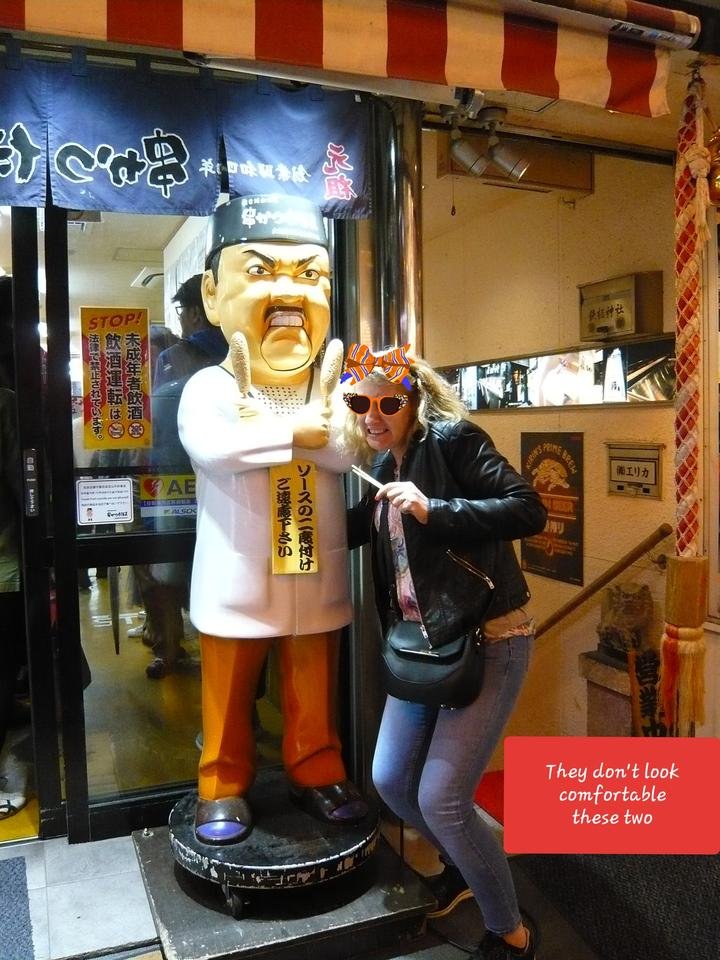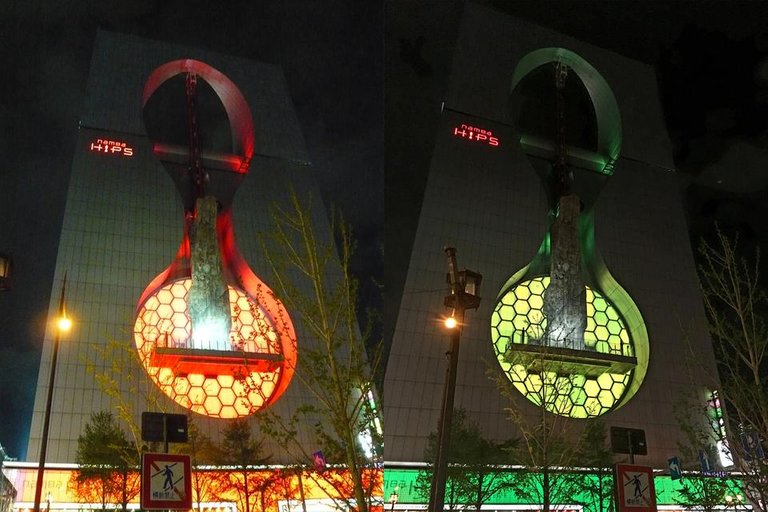 This Namba HIPS building, in the shape of an hourglass, can also look like a guitar. It is a place where you will find entertainment with bowling alleys, restaurants and a free-fall merry-go-round. There is also a climbing wall in the middle of the hourglass, which can also host climbing competitions. The night lighting, which uses different colours, emphasizes its shape even more.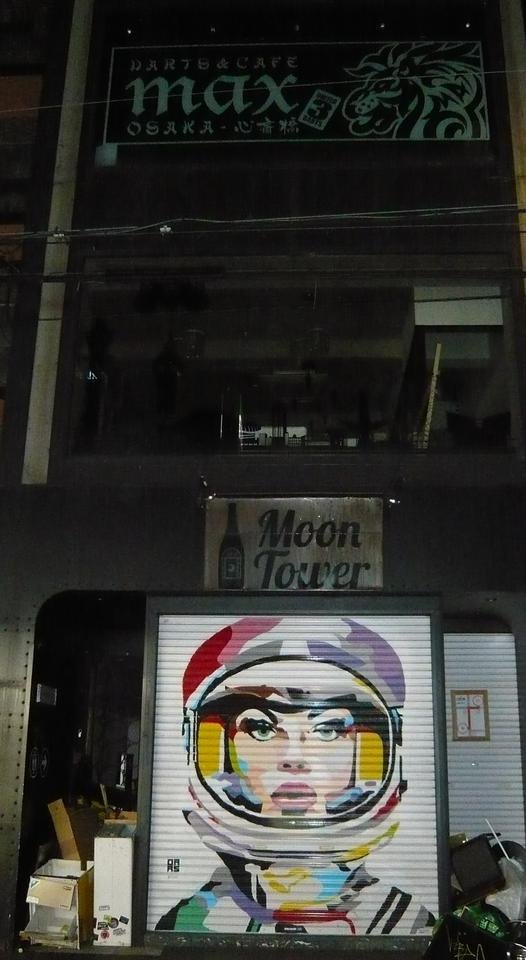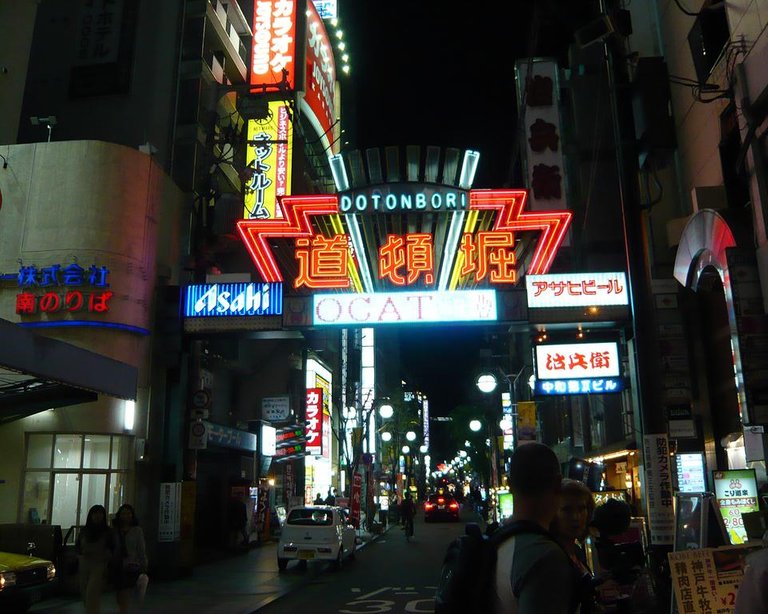 It's time to go home. The 17 hours of flight and stopover are beginning to be felt. We have still covered 7.2 km since we got off the plane.
See you next time for the rest of my trip.
I don't promise you a new story tomorrow because I'm not a "fast" to prepare a post, but I promise to do my best to ensure that each story of my days is not too far apart.
If the adventure tempts you, put on your Tabi socks, put on your Geta flip flops and on the way.
*******************************
*******************************
It is with pleasure that I will share this trip with you if you follow me.
---
---