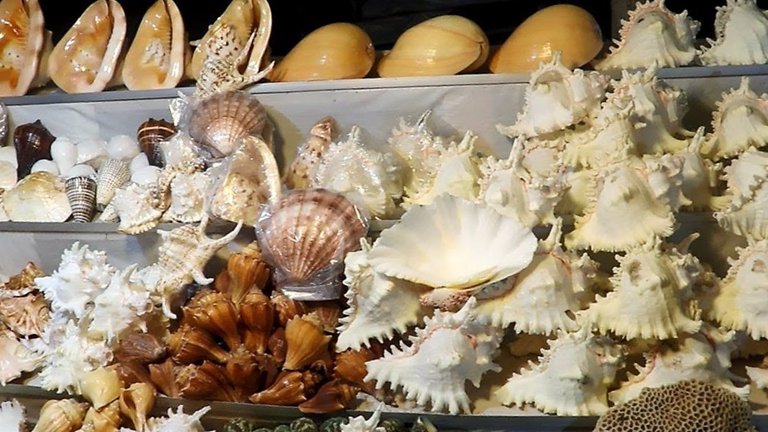 Souvenir is a good way to make anything memorable, no? You will get to see a souvenir shop in most of the tourist places. And Cox's Bazar is not an exception. I have seen hundreds of souvenir shops near the beach. Also, there are some street sellers too, from where you can collect any seashell or starfish skull if you have interests in this.
One thing will surely catch your eyes in these souvenir shops. And that is seashell shops. Every single shop has a huge collection. And they are full of color, pattern, and shapes, which is really amazing. But to be honest I don't like this type of seashell souvenir shops. Because I know the environmental effects. People collect sea creatures to sell them as a souvenir. This is a huge business and causing environmental damage in every way. But I have to approve they are eye candy and people have huge interests in them.
I have captured a few images from the last vacation on Cox's Bazar- Bangladesh; the largest sea beach around the world.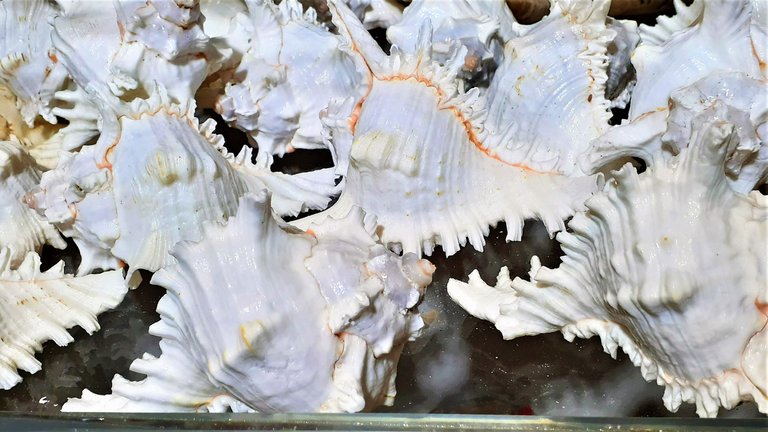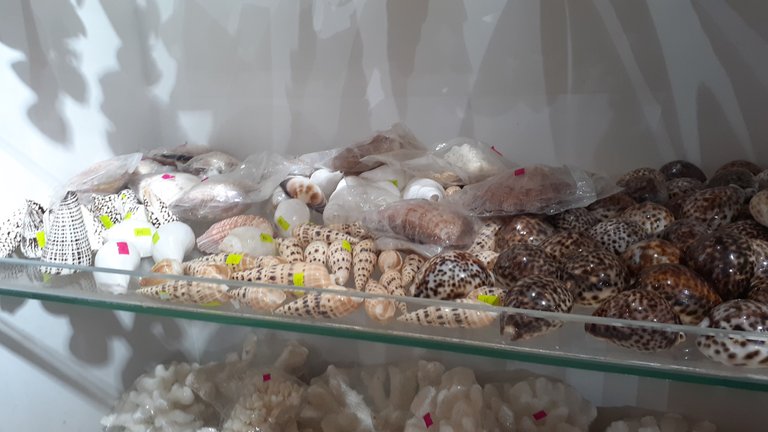 These shells are showpieces.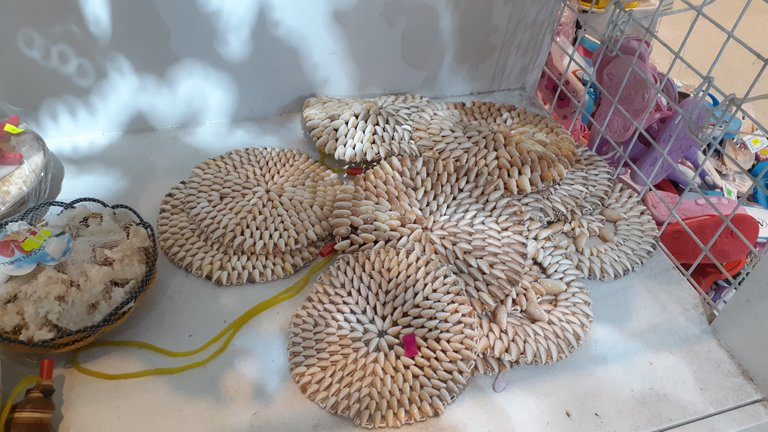 Plate mates made out of seashells.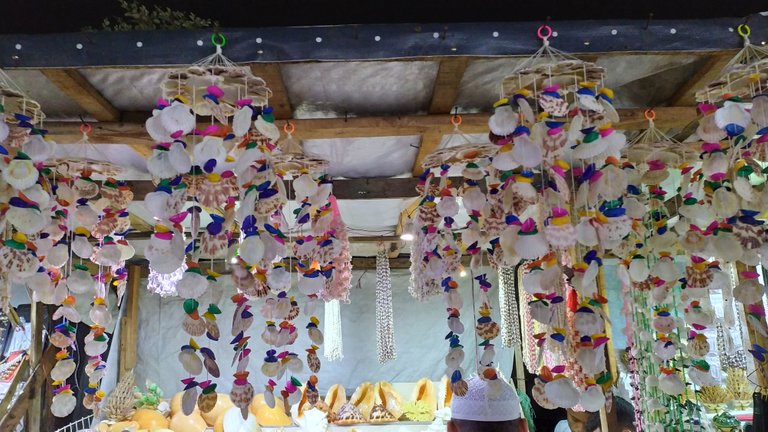 Door hanging
You see, they have a huge collection of different items. Also, you will get to see different jewelry collections.
Now coming to the major attraction. You can order the shops to write anything on the seashell. Like your name or beloved one's name or anything. This attracts most of the tourists to have a memory of this place.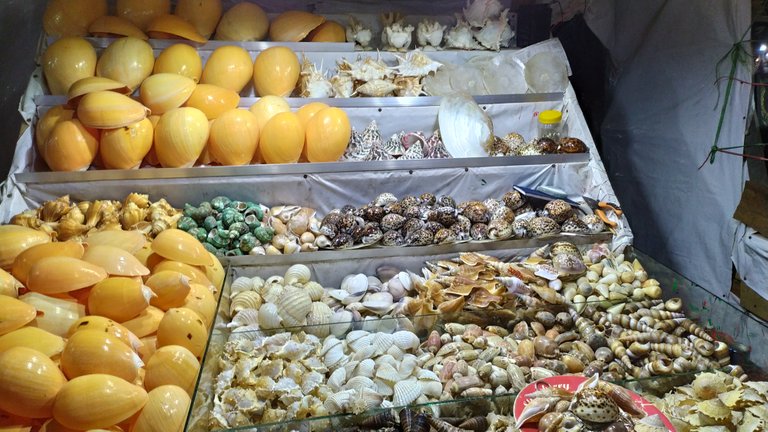 Just look at this shop. You can choose any of the shells to write on it. And they only charge a few bucks. It's like nearly $2 for one shell.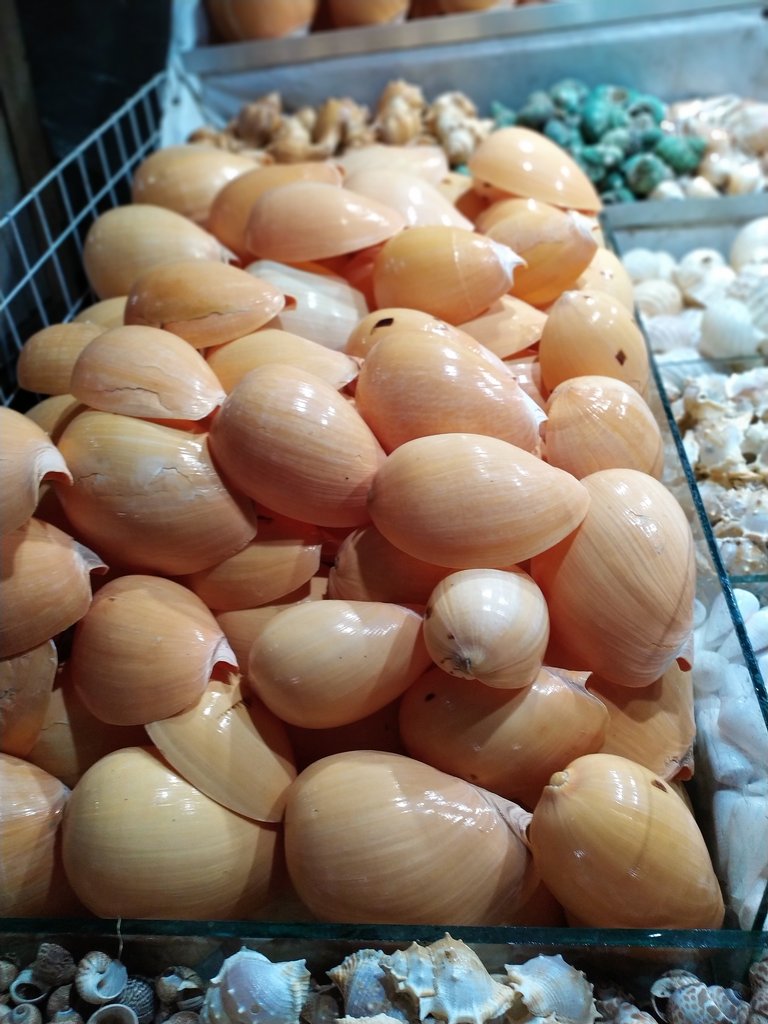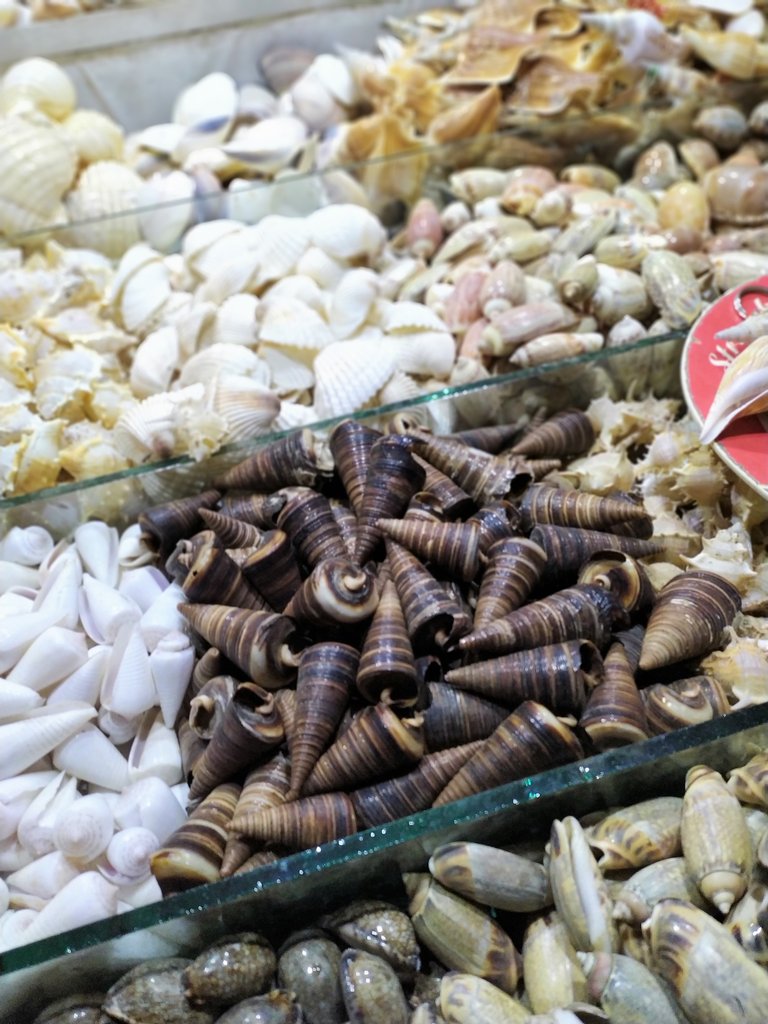 Also, you can buy the pieces in bulk to make something for your own. As I have said, they are very reasonable.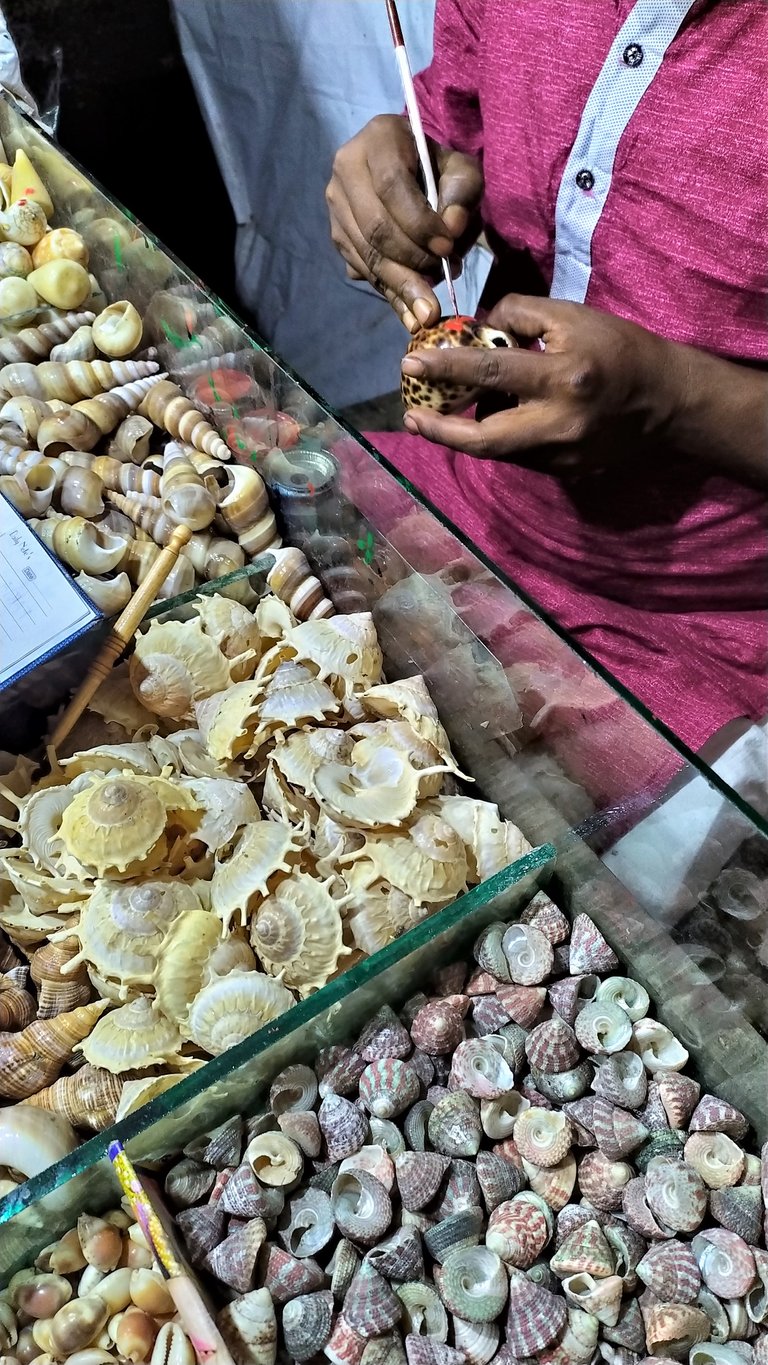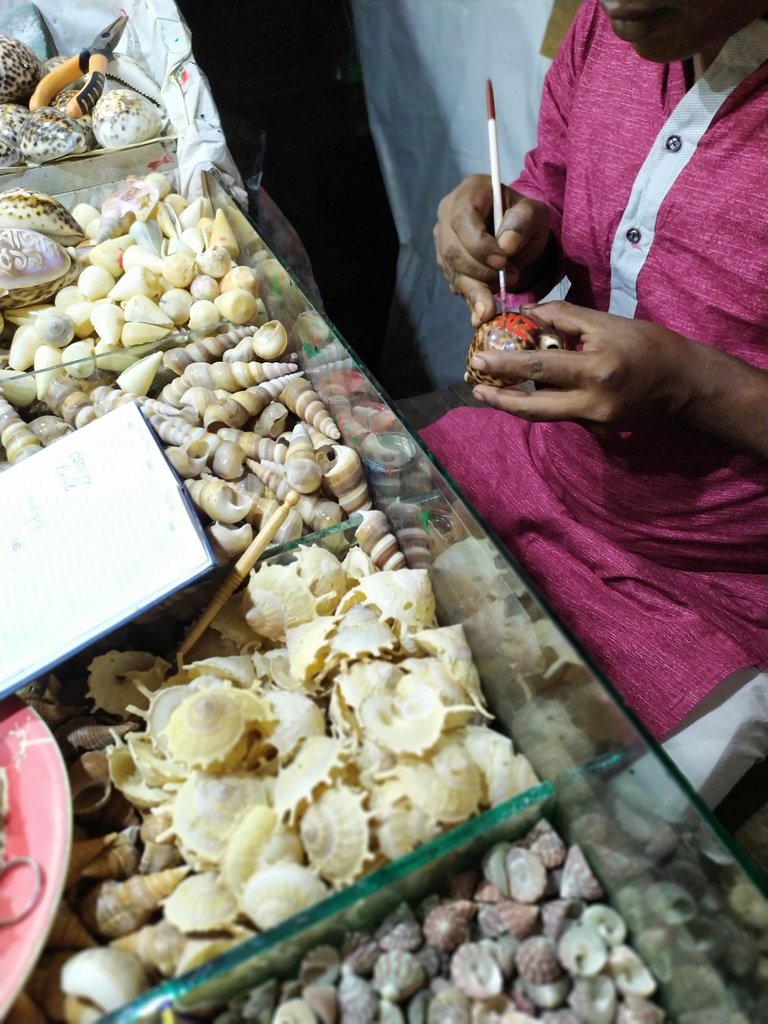 You can see, the man is working on writing something in the seashell. They use some sort of chemical ink to create words or patterns. And, you don't have to wait for long, it only takes a few minutes to make writing on the shells. To be honest it looks really cool. It doesn't leave any ink mark rather it looks like natural writing or scar on the shells.
The place is called 'Jhinuk Market' in our native Bangla language, which means the Seashell market in English. This is the heart of Cox's Bazar city. So you don't have to struggle to find it. You can use any local transport or even walk away to reach there. The best thing is just beside the sea beach. So you can roam around the sea, have some food and enjoy some souvenir collections.
This was really one of the best parts of my vacation to see all the souvenir collections. I hope you are also gonna enjoy the place if you visit there. Because not only souvenirs you can shop for different things also.
all photos are captured by me with my Samsung Galaxy A20
//:# (!steemitworldmap 21.422275 lat 91.978338 long d3scr)
THANKS FOR READING
Much Love

Who am I?
I'm a Mom of a toddler son, have a vast experience working with HR in a multinational organization. Also, I have a good knowledge of Public Administration. I'm life enthusiasts, eager to learn human psychology, trying to live mindfully and a positive learner.


Find me on other Social Places
Twitter Facebook Discord
Proudly supporting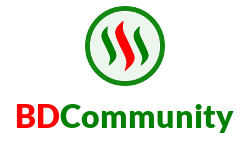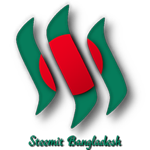 ---
View this post on TravelFeed for the best experience.