Heyho big monsters, passing by to write some thoughts about this day one year ago.
---
As I happly sit here thinking about this post I'm not sure where the words will lead me, nor do I know if it'll be a proper travel post, like I'm usually more prone to write. In fact, I intend to use this as an exercise and a motive to go back into writing the continuation of an adventure that I so abruptly once stopped talking about. The winter bicycle tour across Europe.
It's also funny to realise how fast a year goes by, no reason to be scared though. It was not a wasted year, but rather an incredibly challenging and full of emotions one. It all started around this date, on November 5th, 2018, pre SteemFest 3 in Krakow (Poland).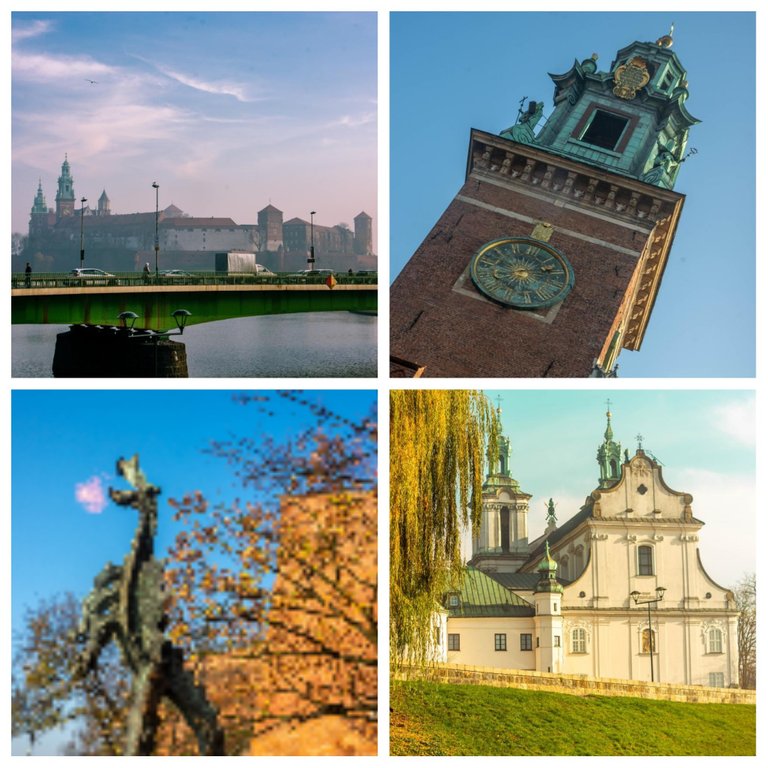 ---
On this day last year I was arriving to the unknown, excited for the SteemFest 3, which I didn't have a ticket for, and apprehensive for what would follow. I had a backpack full of essential items, including full camping gear, pans, stove, sleeping bag and some tools; on a box was my completely dismantled bicycle; no return ticket back home; no hefty wallet backing me up; no idea that the European winter would be so damn cold. But I didn't care much.
Arrival in Frankfurt, before meeting my friend @guchtere and head to Krakow, couldn't be more dramatic. Tons of questions from the immigration control to justify my reasons to enter Europe with 300 Euros and no return ticket; luckly I made my way.
To Krakow we go!
---
Check my posts about Krakow down below:
[Blog #45] Visiting Kraków | Outside SteemFest 3 | Photography
[Blog #46] Revisiting Kraków | Thoughts | Photography
---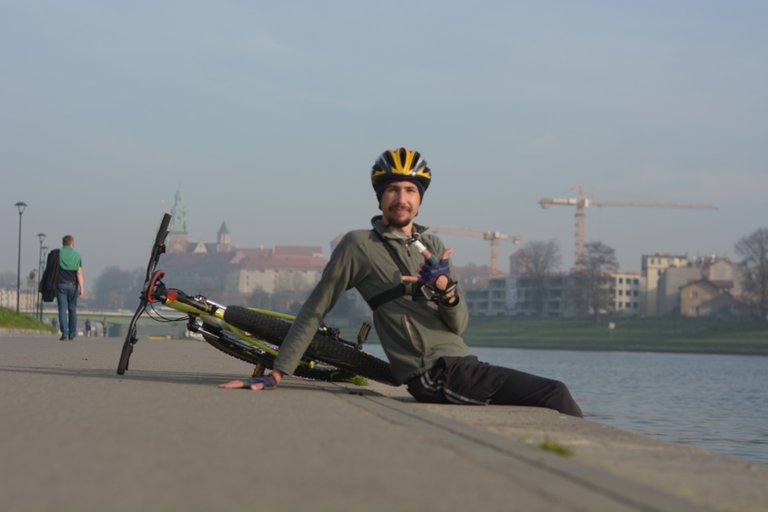 ---
A few days later, with the event ending, and with all the friends going back to their homes, I was solo. With a 39ºC fever I jumped on my bicycle and started cycling without any particular place to go, the world was my home. Was I afraid? No. I would be afraid now, thinking of a supposed lost year, if I had not accepted the challenge.
Well... the rest is history, you have probably read parts of it throughout my blog timeline, or will read the final parts of it as I regain confidence to write about it. I cycled under the rain and snow, through muddy forests and farm fields. I camped under bridges and slept inside a toilet. I went over the Julian alps and along the plains of the Pó river. I camped on freezing temperatures and enjoyed the sunny days in Italy. I run outta money and ended up completely broke. However, somehow, I found my way back home after 9 months. There's a lot to talk about, and I promise I will, if that interests you of course.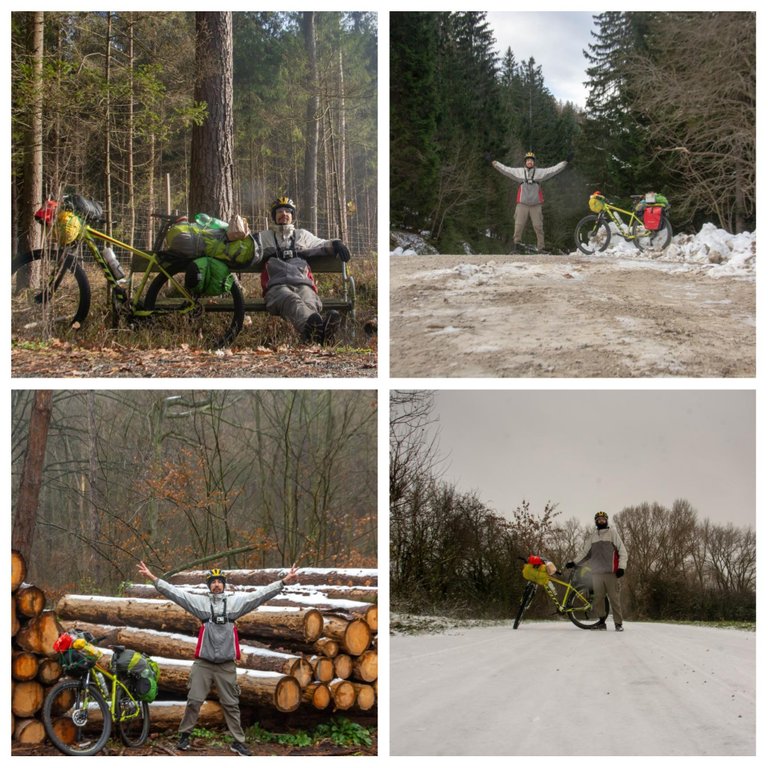 ---
I'll conclude this post with a series of knowledges I aquired from that experience:
Everything is possible when you really commit to do it.
Listen to those against your dreams with caution and evaluate if there's in fact a risk or if they are only trying to transfer their own weak fears to you.
Don't be afraid to fail, and if you do, go back home and start over.
The world is a better place than what media prints.
Don't be afraid to live the present fearing uncertain consequences in the future; generally the consequences are as amazing as what you decide to do now. (Unless you decide to rob a bank or similar).
Money can always be generated somehow, travel with what you have and figure out on the way (keep a reserve to go back home, just in case).
Talk to people! Talk to everyone! Make friends! You are never alone.
I hope that this clumsy writting piece inspires you somehow and I deeply wish that you are able to break that fear wall separating you from your dreams.
Don't forget to stay tunned to this blog, as I plan to continue my travel writtings about the winter adventure and also the big Patagonian adventure.
---
Do you suffer from wanderlust? Would you like to travel no matter what? Share on the comments!
If you liked this post, please, consider leaving your upvote for a hot coffee.
~Love ya all
---
Disclaimer: The author of this post is a convict broke backpacker, who has travelled more than 10.000 km hitchhiking and more than 3.000 km cycling. Following him may cause severe problems of wanderlust and inquietud. You've been warned.
---
View this post on TravelFeed for the best experience.