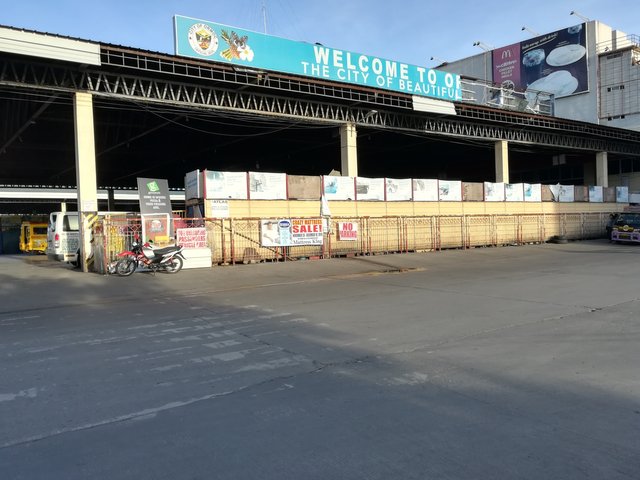 Read "ORMOC CITY TERMINAL " on TravelFeed.io for the best experience
---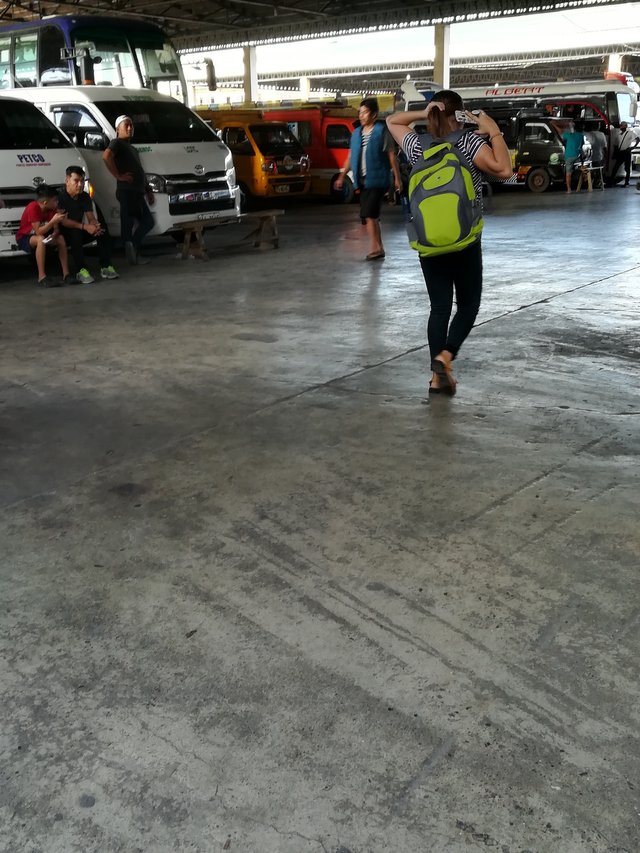 Terminal is one of the establishment you must know it's location. Terminal will be your guide where you're travel starts. Either it's far or near, terminal will help you to reach your destination. By visiting the terminal you can also learn many beautiful place that you might want to visit. There are other tourists spot owner promotes their place in the terminal because many people can see about it.
The good thing about this terminal of Ormoc city is their process. They separated the motorcycles terminal from busses and vans. This first image was the terminal of buses and vans or multicabs.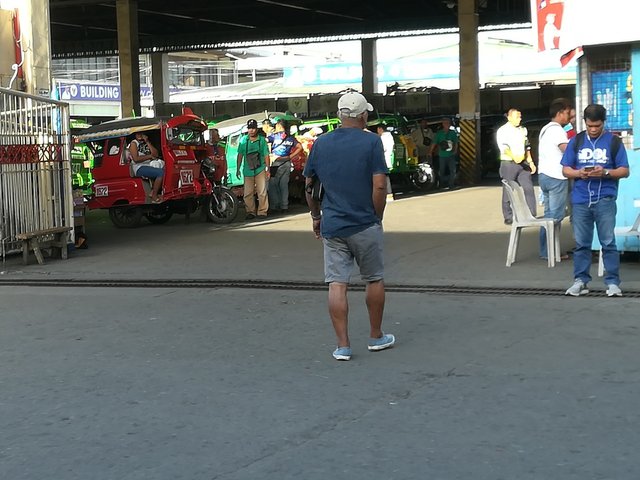 No need for you to worry because they might be separated but they're just a 10 steps walk far from each other.. Most od the motorcycles will be used as near destination. But if you want to pay it with a negotiable amount. They will bring you wherever you want to.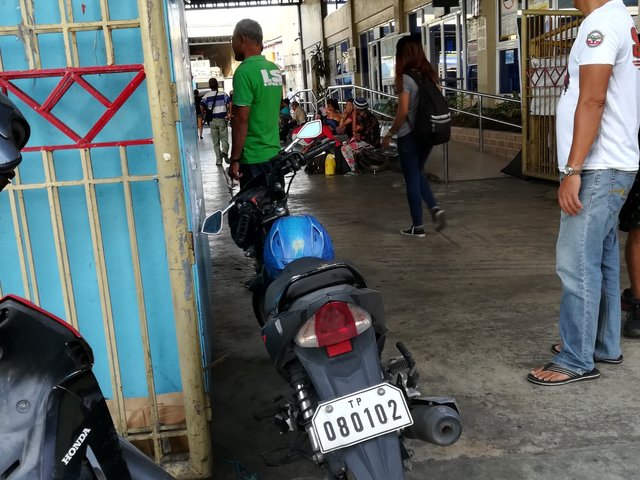 This is the entrance of the terminal. At the left side on it was a ticketing both for van owners. Well, it's not our concern about this matter.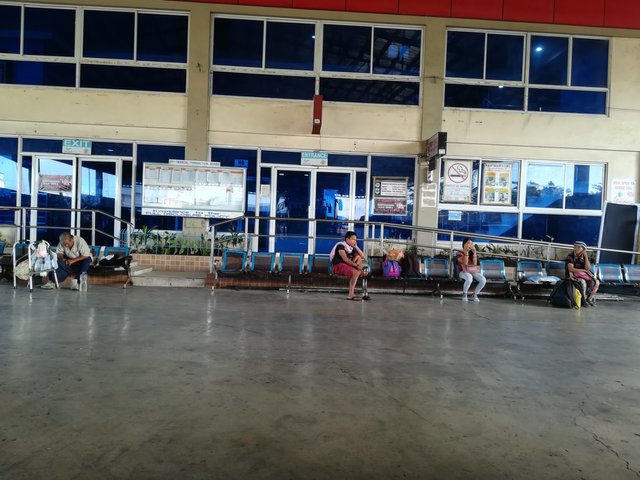 Waiting area is the place where you'll wait. There are some people who loves to wait their companions. But I think waiting area was made for those passengers who are still waiting to the next vehicle will leave to ride on. But anyone can sit in waiting area as long as it's vacant.
By the way, at the back of waiting area is a restaurant and store where you can buy different food you want to bring home.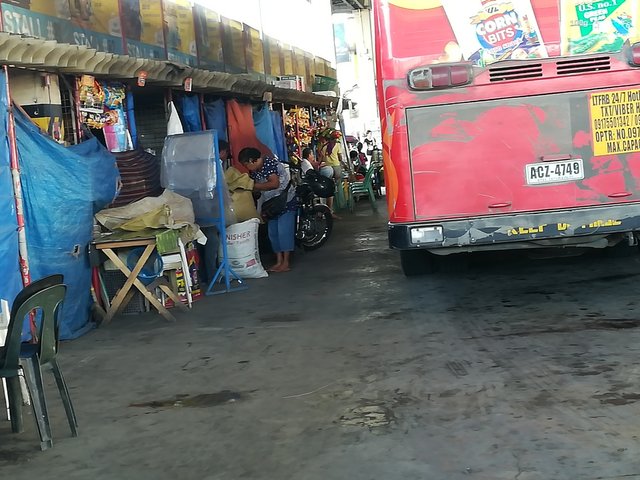 They're selling different types of food and drinks. They also sell cigarettes and fruits.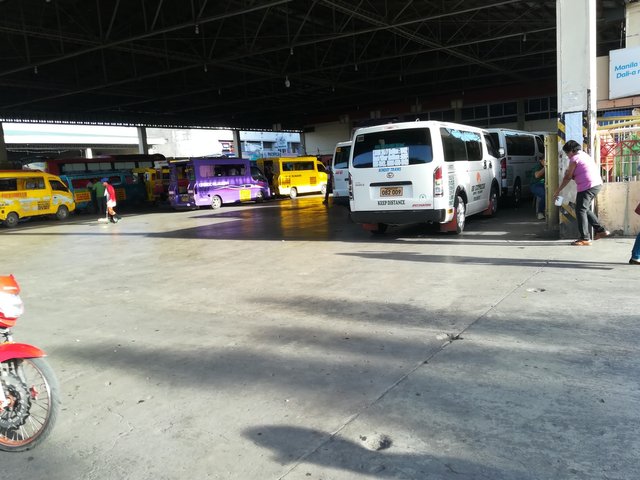 Buses and vans were parked in the same terminal but separated with lines.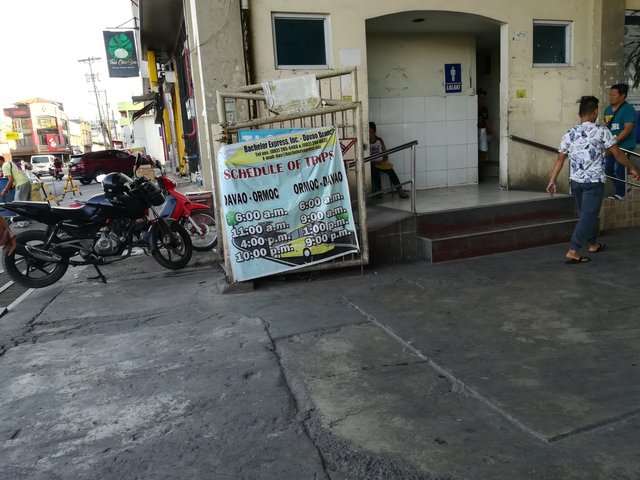 Just some information that this terminal has comfort room as well. Although it's kind of old and smelly. You can't rely on it in wasting materials, urinating will be fine.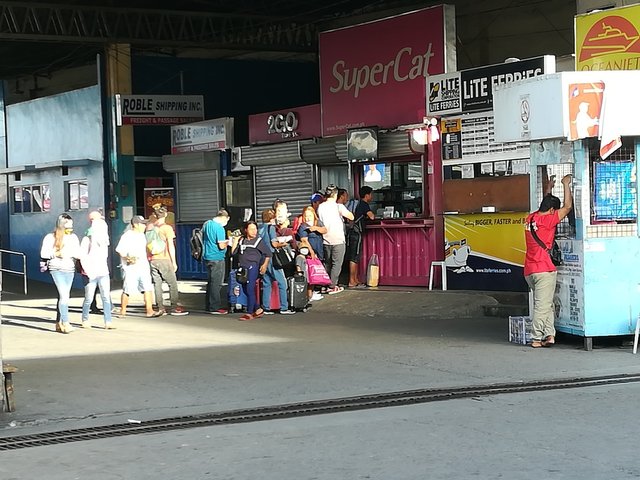 I almost forgot this one. This was located inside the terminal of motorcycles. Only in this place you can get ticket of the ship. Lot of office were there but some of them werr closed at early in the morning.
I think I showed you and gave you some information you need to know in this place. This place is located in the town of Ormoc Leyte. Ormoc is one of the big City in Northern Leyte. Just like other cities Ormoc has many things to offer like malls, and any other establishment you can find in other cities.
Thank you for reading
images are mine
huawei p8
d' dreamboy,
---
View this post on TravelFeed for the best experience.