Foodie's heaven in Copenhagen
The other day I wrote about my wedding anniversary trip to Copenhagen. One of the main reason for going to Copenhagen was because it's a foodie heaven. It would be cruel not to share the gourment meals I had.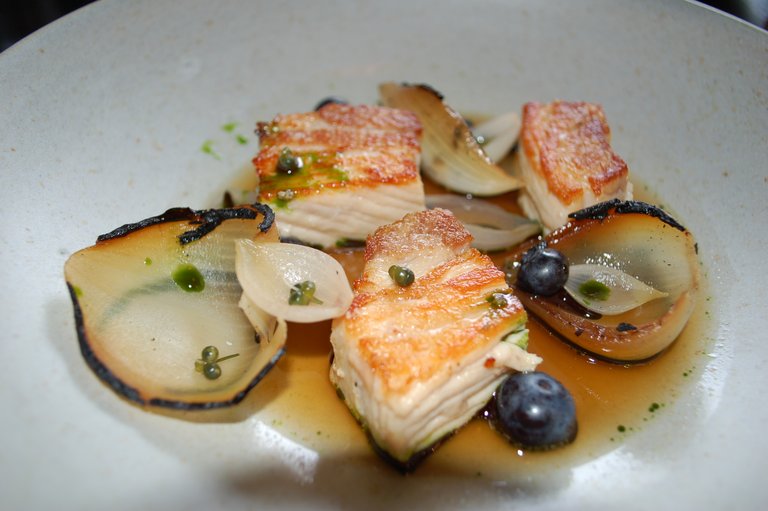 ---
As I mentioned in my last post
Needless to say, I couldn't get a table at Noma, nor Geranium. Luckily AOC entertained me for my wedding anniversary dinner. For those who aren't familiar with the Copenhagen gourmet scene, Geranium is one of the city's best restaurant and the only one that holds 3 Michelin star today. AOC on the other hand, is one of the three restaurants that holds 2 stars in the city.
And surely, I don't need to tell you about Noma...
---
AOC
AOC was of course the highlight meal of my trip. This is quite a low key restaurant inside the basement of a building. The meal itself was absolutely perfect, service was as expected from a two star restaurant, but I wouldn't rank it as top notch. They knew we were celebrating our wedding anniversary but didn't even acknowledge that fact or congratulate us at all. Not that a congratulation would make any difference to our marriage, but it's these little touches that excels a good service from an excellent service.
Service aside, I was very impressed with the creativity of the meal. Have you ever been to dinner where they have to teach you how to eat your food? That happened twice At AOC, and trust me, it was necessary.
Potato baked in hay and clay comes with a little hammer which you use to break open the clay. Once it's opened up, you need to search for the gems inside the hay. They are the little new potatoes which were baked to perfection and had a lovely earthy taste from the hay. This came with some sour cream as condiment.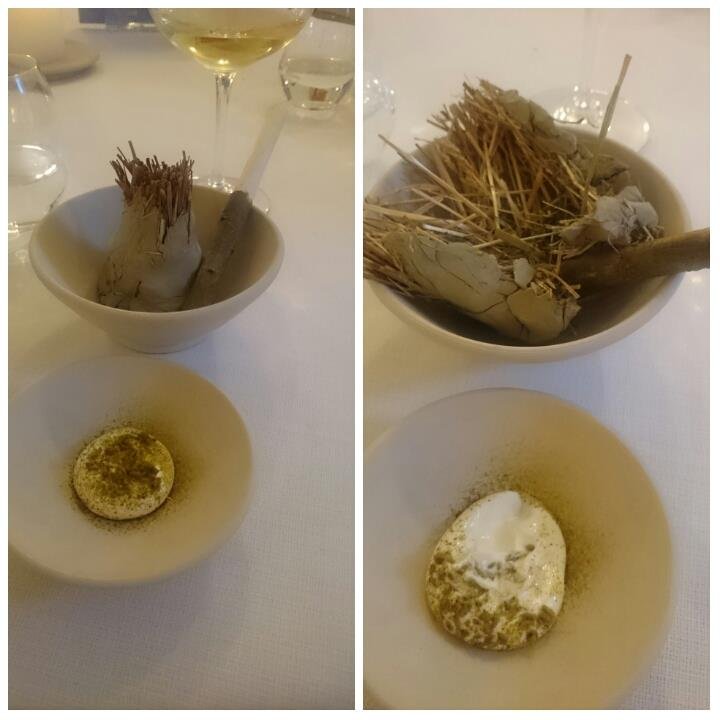 The baked turbo in juniper berry was my absolute favourite dish of the night. Even better than the dessert, which is normally my favourite course. As soon as I cut the string, the bundle opened up and the aroma of the juniper berry jumped out like a genie from a bottle. It was genius. The turbo was succulent, full of flavour and I didn't need to use any of the seasoning provided.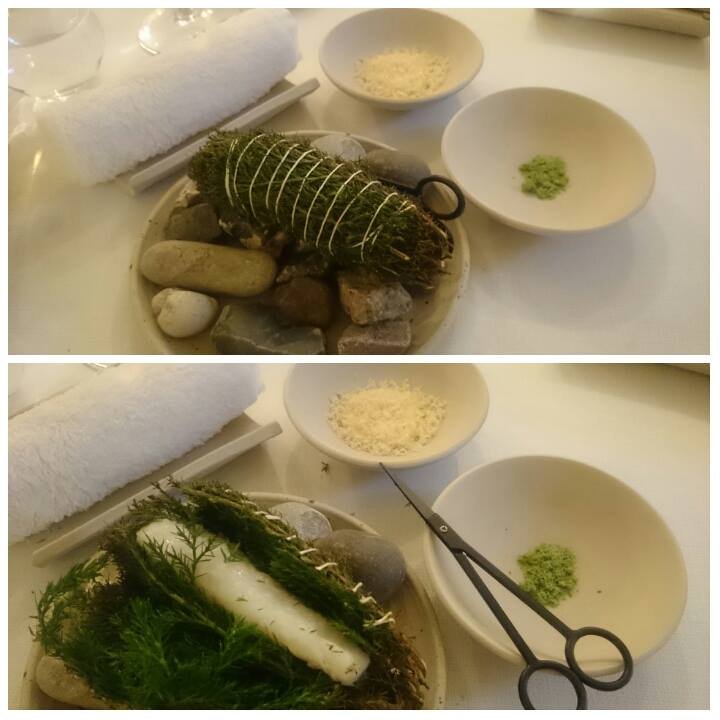 ---
Radio
My first meal at Copenhagen was immediately after I arrived in town on a Saturday morning. Lunch was at a restaurant called Radio. It's opened by one of the co-founders of Noma and they specialise in organic Nordic food. Denmark's sleek and simple design certainly lived up to its reputation.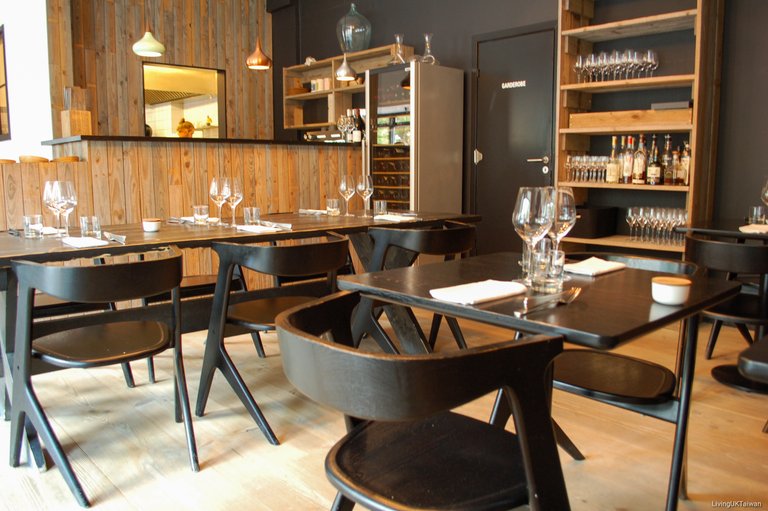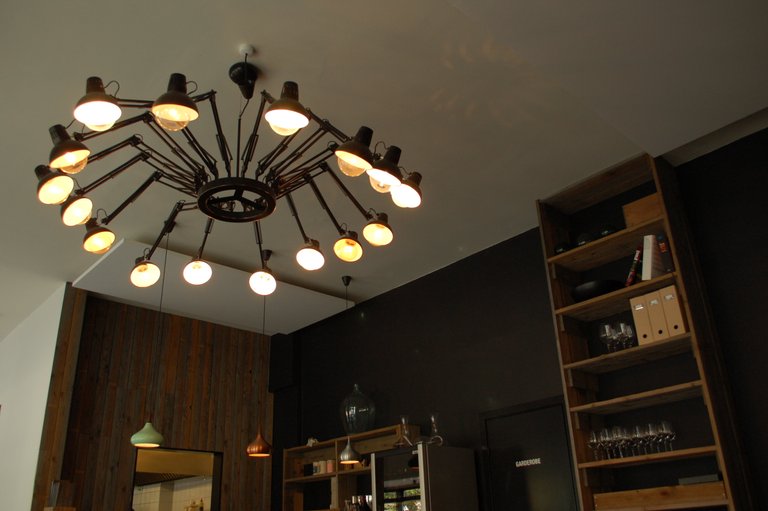 My favourite dish here was belly pork with blueberries and charred onion. I would never think to pair blueberries with pork, and it was surprisingly a perfect fit. And talking of sleek, even a slice of cheese and blob of jam looked so cool in a Danish restaurant.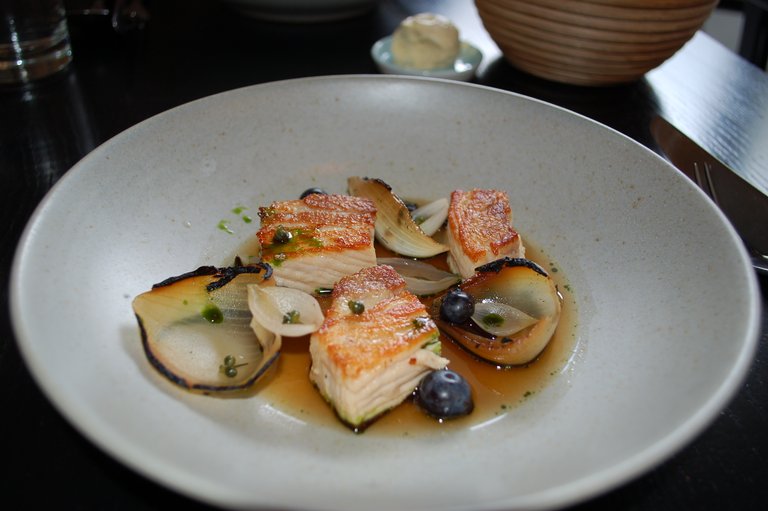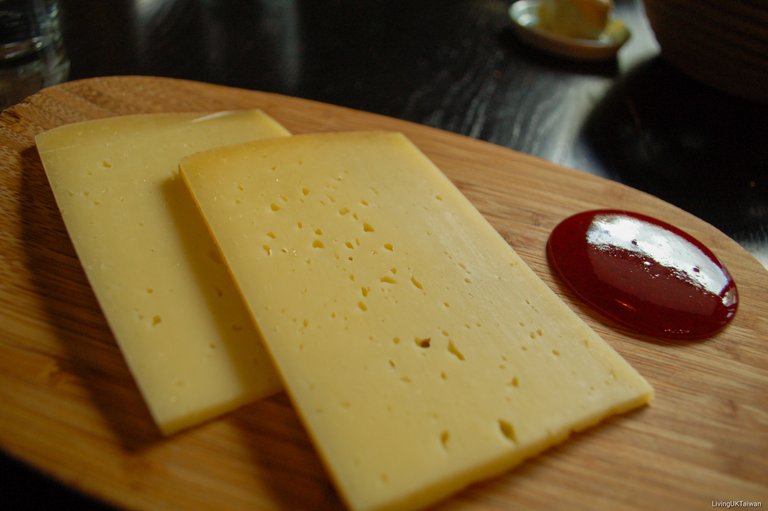 ---
Kødbyens Fiskebar
The next day we went to the Meatpacking District. This used to be the wholesale meat market, I guess similar to Smithfield in London. Now it's been transformed to a hip trendy area with restaurants and nightclubs. There's a food market there on Sunday mornings. We browsed around for a while and then went to a place called Kødbyens Fiskebar for lunch. This is in informal rustic place that does seafood, and we sat outside watching the buzz of the market.
Despite being rustic, the food plating was so cool and sleek.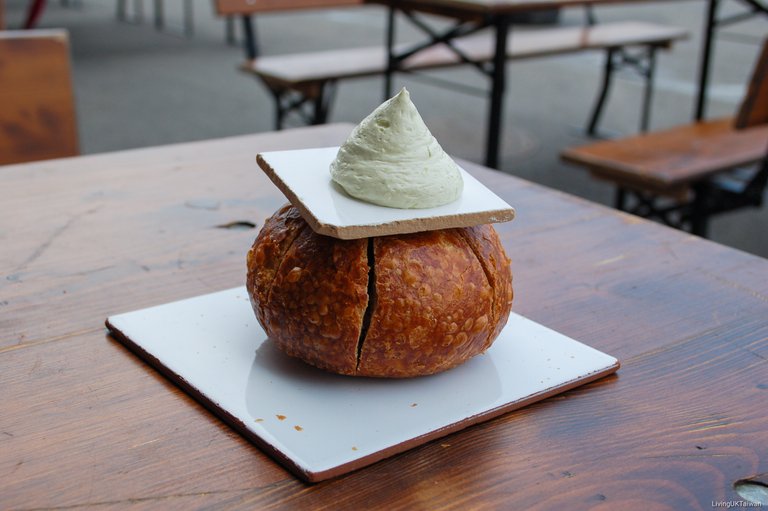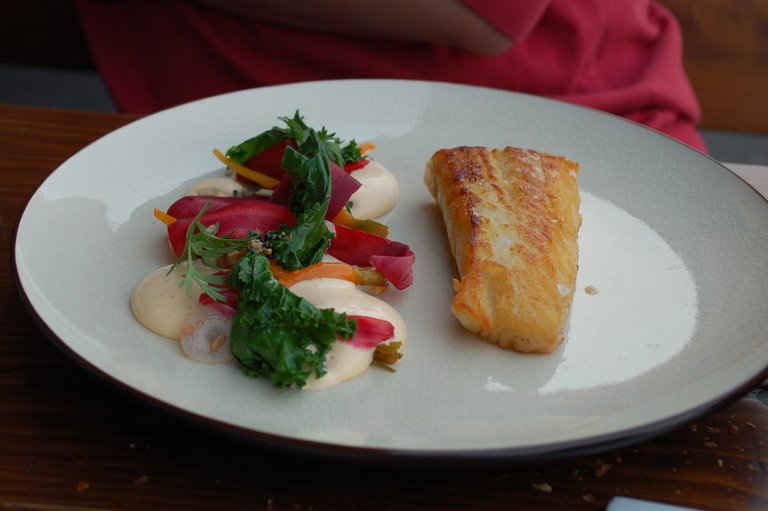 The only problem was that I had a really bad toothache that day. I could barely eat, not even the the seafood. It wasn't until the dessert was served, did I pluck up the energy and wiped the plate clean!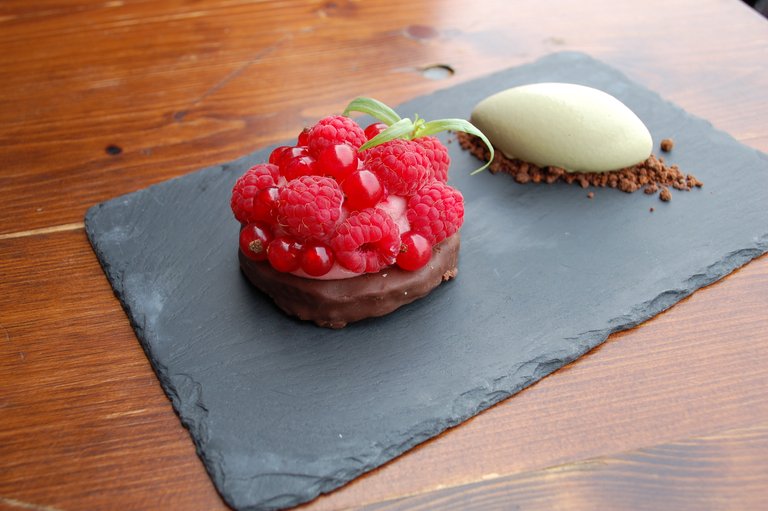 ---
For a foodie, three days in Copenhagen is definitely not enough. There were some places that were closed on a Sunday, and there were other places that we didn't have enough time to go. And of course, there were places that's is so difficult to get a booking.... maybe if Steem moons I may stand a better chance.
---
---