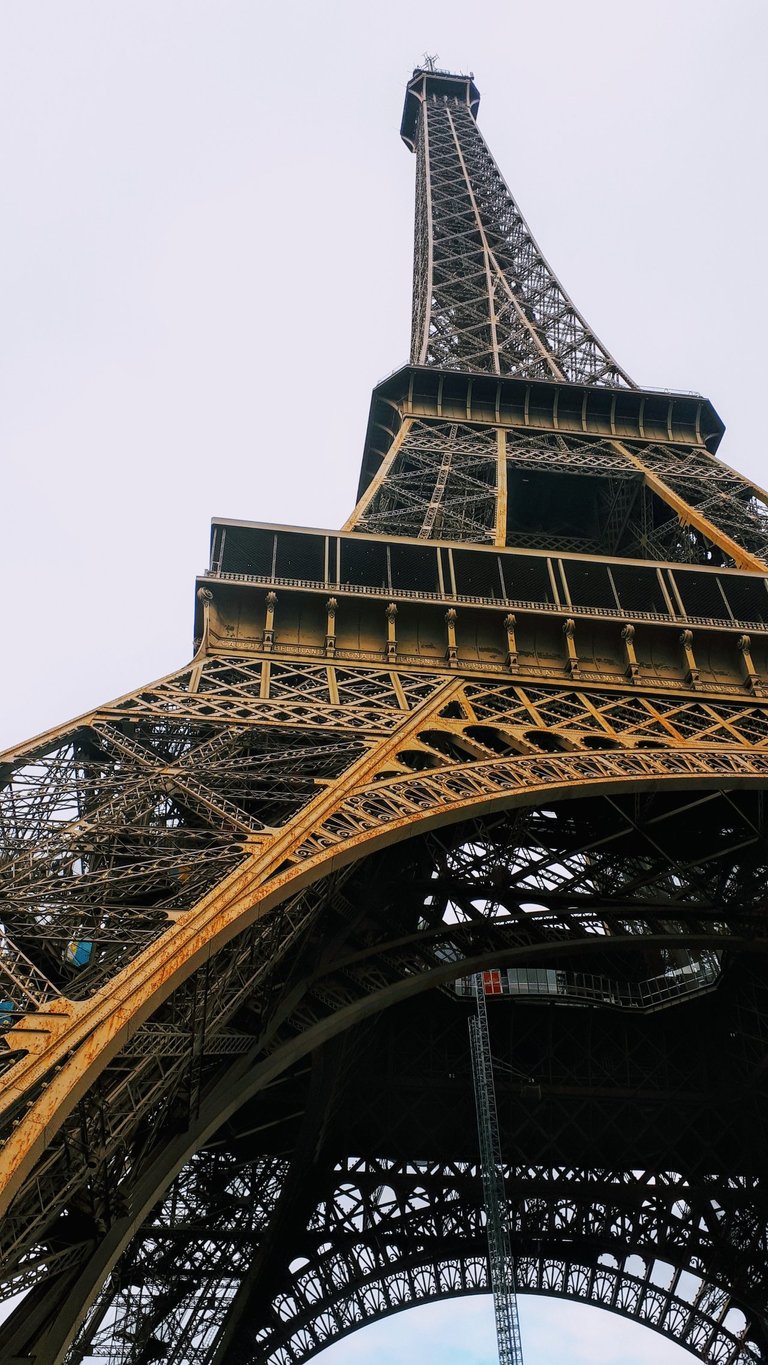 With over 7 million visitors paying to climb it each year, the Eiffel tower is one of the most visited monuments in the world.
My first time experiencing the tower happened a few weeks ago on a trip to the city with my wife and a few friends. Though I was admittedly a little underwhelmed when the tower first came into view, I was eventually taken in by its impressive size and beauty as we got a little bit closer.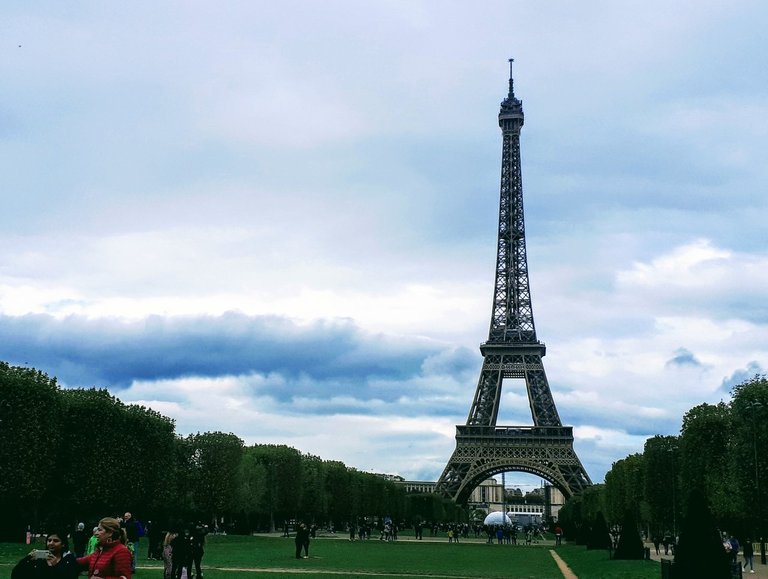 I have seen large buildings in the past, but none really had the same effect on my minds perspective as the Eiffel tower. Unlike the massive skyscrapers that stretch to the clouds in any big city, the Eiffel tower sits alone in an almost empty park. This has an effect that almost seems to amplify the structures spectacular height. Seeing something so large all by itself on an otherwise flat terrain, sort of plays tricks with ones mind. As we approached the towers base, I remember thinking to myself that it somehow didn't even look real. It felt almost as if it were actually a 2D object painted onto a large backdrop. It would seem that the mind plays tricks on an individual when they come into contact with something extraordinary.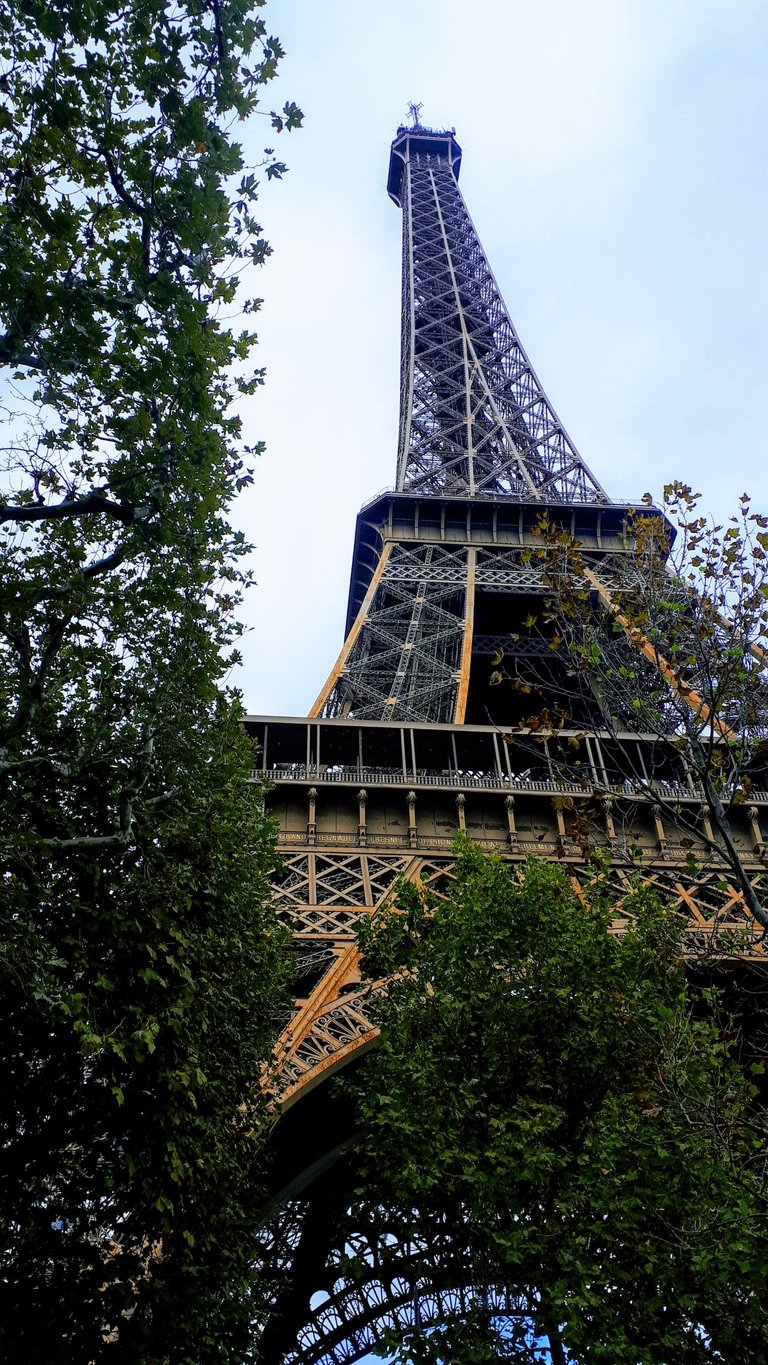 Standing back on the lawn that sits in front of the tower my wife informed me that Eiffel is actually painted in such a way as to make it appear taller then it actually is. I do not know if this is true or not but standing under the towers base I did notice some subtle changes in the color of paint as it ascends into the clouds. Some of this effect can be seen in the photos throughout this post.
Brief History of the Tower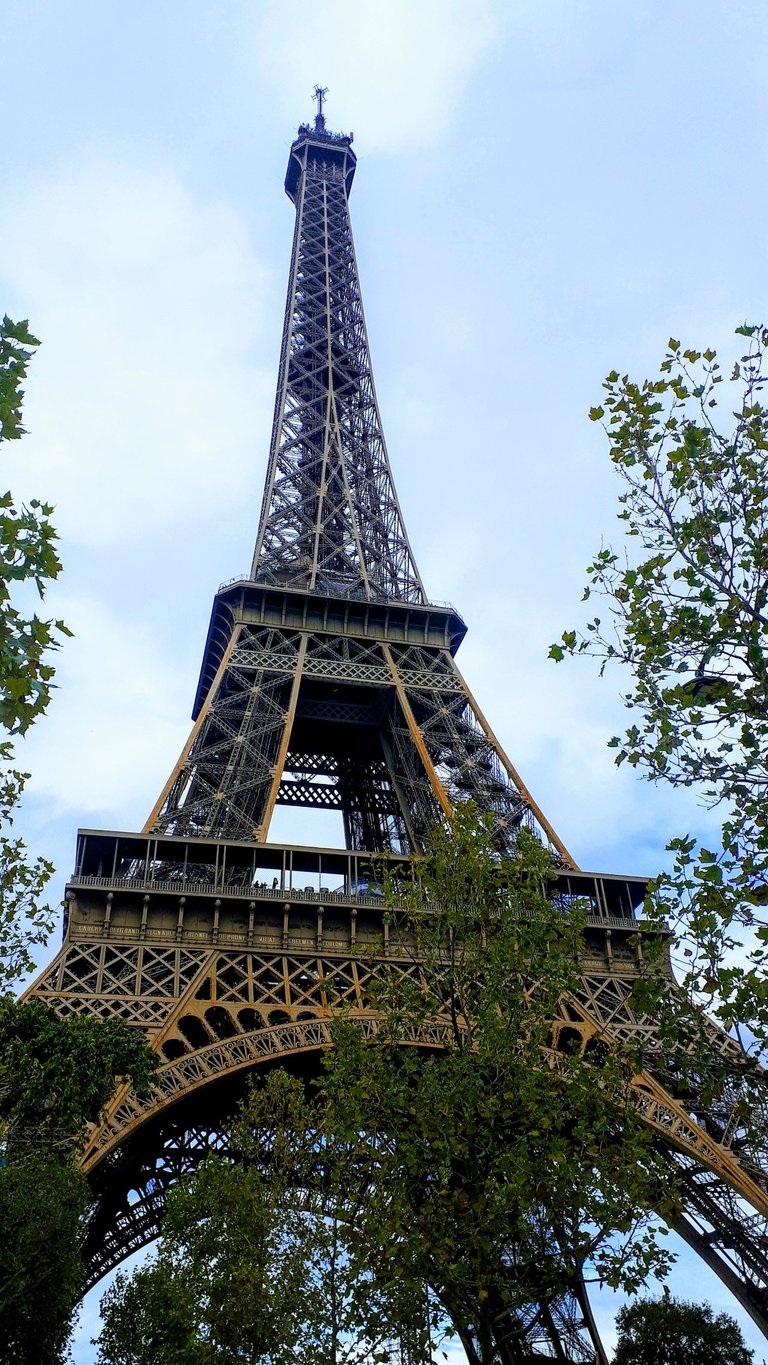 The Eiffel tower was built in 1887 - 1889 as a center piece to the 1889 Exposition Universelle, a celebration of the 100th anniversary of the French Revolution.
It was conceived and designed by the engineers, Maurice Koechlin, Émile Nouguier and Stephen Sauvestra. At the time the three engineers worked for the firm of Gustave Eiffel, the man who bought the patents and design rights to the tower and whom the tower eventually got its name.
Work on the structure began in January of 1887 and it was completed 2 years, 2 months and 5 days later in 1889.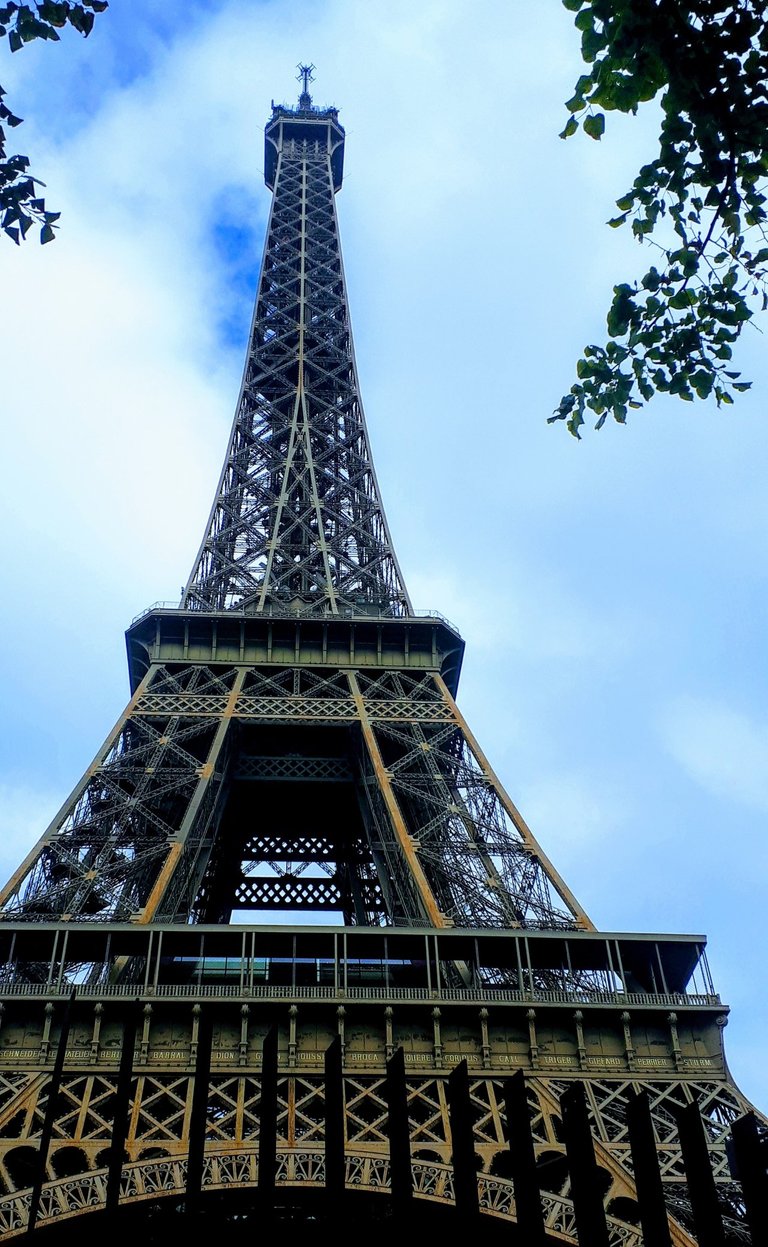 50 engineers and designers, 150 factory workers and an estimated 150 to 300 site construction workers were involved in its construction.
The structure is made from approximately 7300 tonnes of steel and 600 tonnes of paint.
It has 1710 steps and a current height of 1063 feet.
The towers original height was 1024 feet, which at the time made it the tallest tower in the world. It held that title for approximately 41 years until 1930 when the Chrysler building of New York was completed.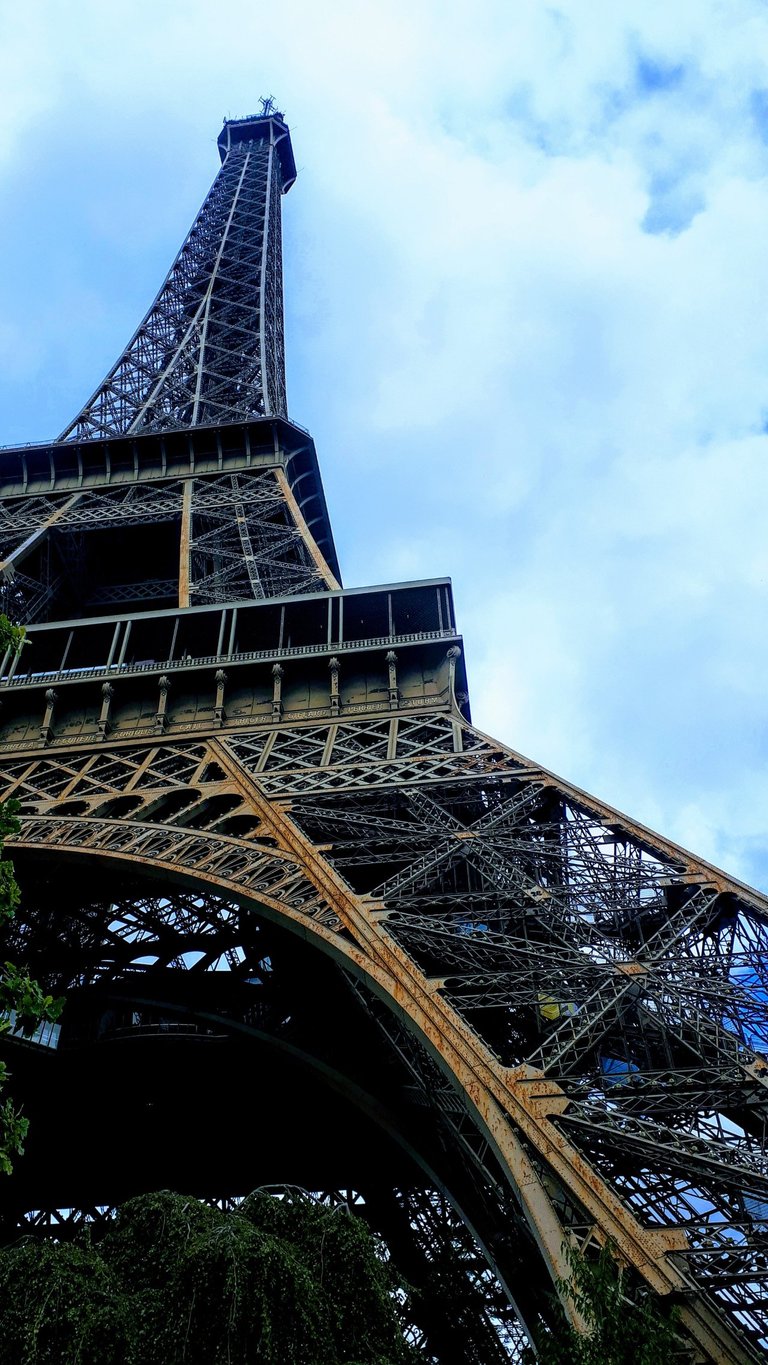 Interestingly, the tower was originally only intended to last 20 years. However, it was saved from destruction when Gustave Eiffel suggested that the tower be used as an instrument of scientific progress. Eiffel suggested that it be used to conduct experiments in physics, astronomical observations and to study wind and electricity. Because of Eiffels advocacy work the tower took on it's new role related to science and from then on it would serve many useful purposes throughout its history.
The towers height made it ideal for telecommunication and it served as a military radio post in 1903. It also transmitted the first public radio program in 1925 and later was used to broadcast television signals.
The Arc de Triomphe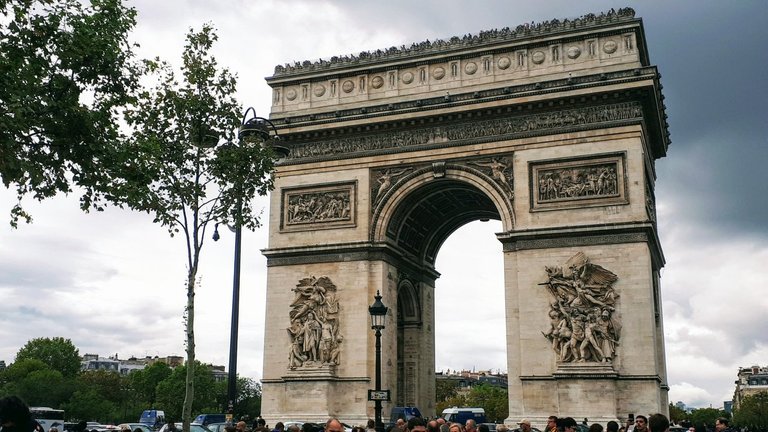 Another one of France's most popular and most recognizable monuments is the Arc de Triomphe. It stands in the center of a massive traffic circle in the heart of the city, which in itself is actually pretty impressive to experience. As any visitors to the great city can confirm, driving in Paris is a spectacular and at times heart stopping feat of overcoming chaos.
The arc was commissioned by Emperor Napolean in 1806 to honor the soldiers who fought during the revolutionary and Napoleonic wars. Construction of the arc was completed in 1836 and today it stands an immense 50m high, 45m long and 22m wide.
Visitors can climb the arc for €12 in order to take in, what I understand to be, a wonderful view of the city. Though we wanted to make the climb it ourselves that day, it just wasn't worth it to us to wait in line for 30+ minutes to do so. I guess I'll save that for another time.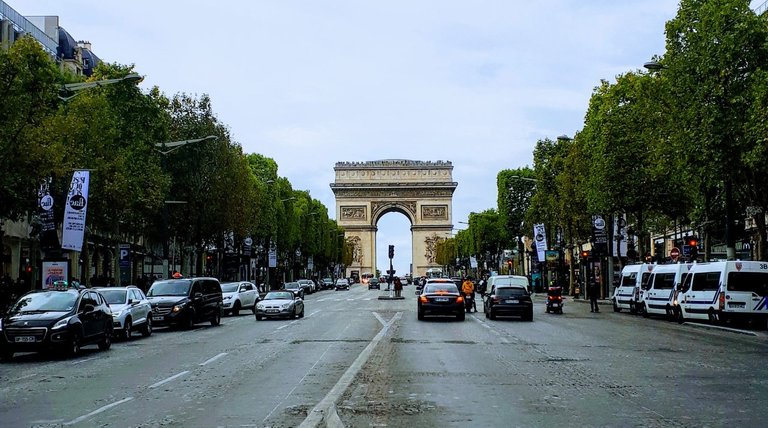 Taking a decent picture of the arc was also quite difficult. Heavy traffic, decorative trees and mostly the swarms of people filling up the location where it sits made it next to impossible to get an unobstructed view. I noticed that many people actually stopped in the center of traffic right before the traffic circle in order to get a head on shot from an unobstructed vantage point. I personally couldn't bring myself to do that though so my head on photograph comes from a median far back and away from all the chaos.
And that ends my post on the Eiffel Tower and Arc de Triomphe. I hope you enjoyed it. Until next time, bye for now.
---
View this post on TravelFeed for the best experience.