Life's a Beach in Aruba!

As promised, for @tattoodj and the Steemit community at large...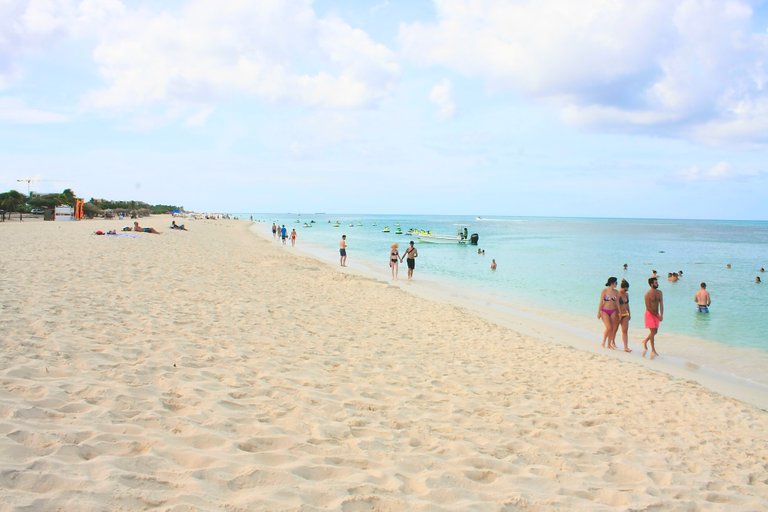 It rained so hard during the night that the pounding of the rain actually woke us up. It was pretty nice, actually. The morning began with my friend and I going to the Bubali Bird Sanctuary tower to try to photograph birds. Unfortunately, my camera was in the air conditioning all night so when I took it out of the bag the lenses immediately fogged up. Try as I might, I could not get them cleaned off. Fortunately, we didn't see many birds - lol. I did get these two images. Not great, but better than nothing.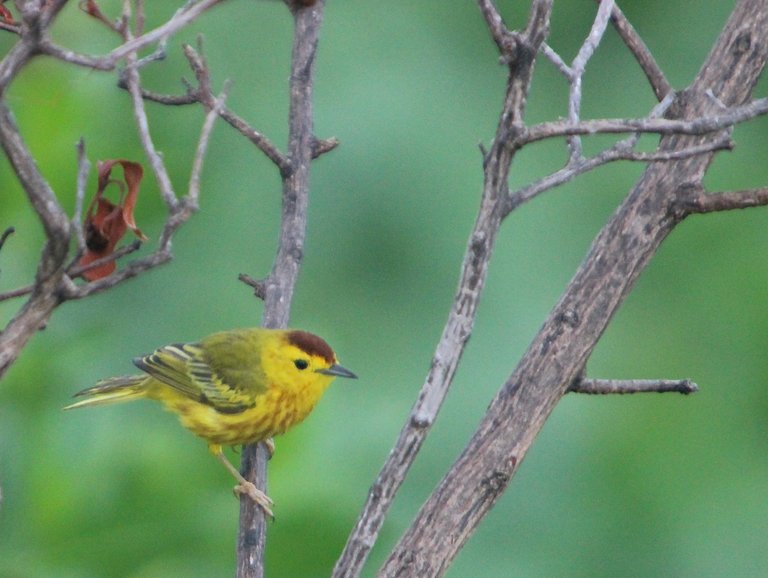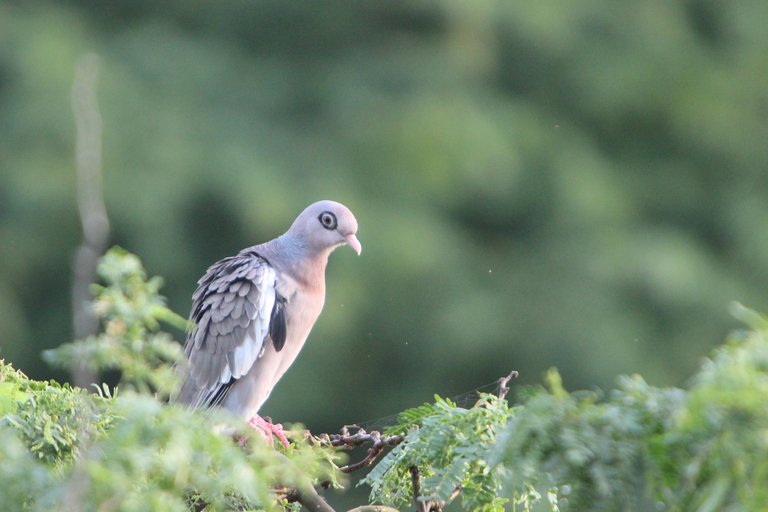 After a leisurely breakfast we packed up some snacks and beach chairs and headed off to Eagle Beach. Eagle Beach is reputed to be among the best beaches in the world. Well, my definition of a great beach means less is more; less people, less commerce, less activity. I just want a beach with soft sand, a little surf, and interesting stuff to find.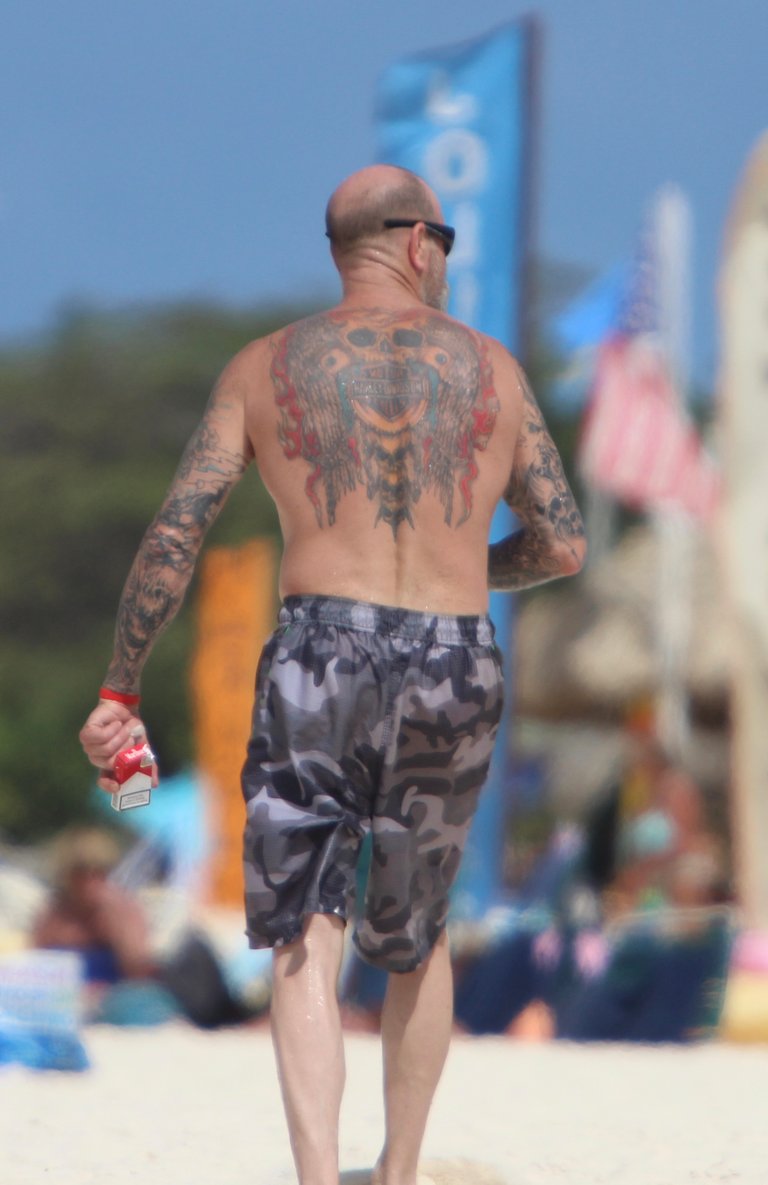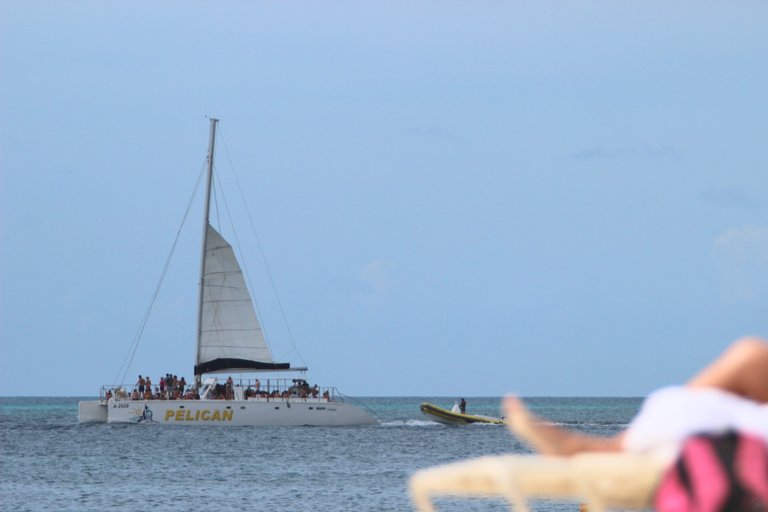 Eagle Beach is too crowded for my liking, but it is a very nice beach, to be sure. Parking is free and we had no difficulty finding a spot. There are plenty of straw umbrella huts, or you can rent an umbrella from a local beach stand and a nice young man will carry it out, dig a hole for it, and drop the umbrella, which has a small sand or cement cylinder at the base into the hole and plant it securely for you.
The chez lounge chairs at the beach are owned by the hotel across the street. As such, you may not use those but you are free to bring your own and plop down under one of the many bamboo umbrellas.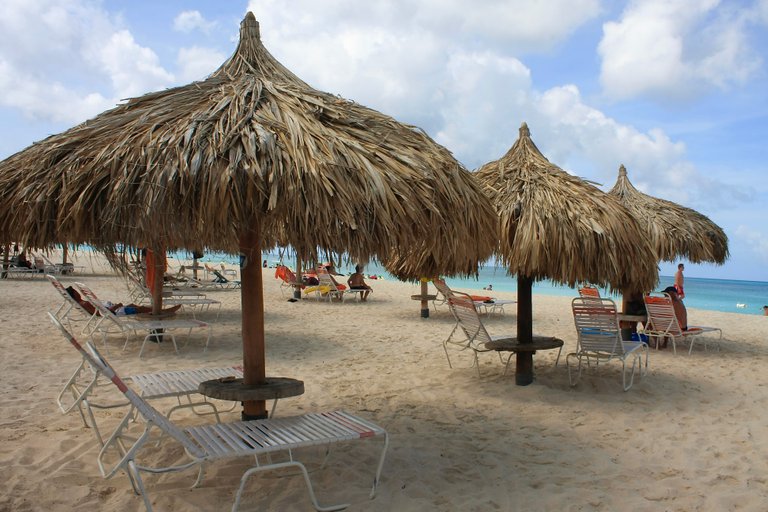 From the beach people rent jet skis or embark on boat rides. There is also a cordoned off area for swimmers.
The beach drops off sharply to the ocean and about 15 meters from shore most people can no longer touch the bottom of the ocean. The water is warm and the waves are very gentle. As my wife and I bobbed along in the water we discussed the various beaches we have visited over the years. On Aruba I prefer Baby Beach with its super soft sand, but my wife likes Eagle Beach because the Citgo refinery backdrop at Baby Beach is less than attractive. But who cares?! We are in Aruba on a beautiful beach! So we spent a few hours here, mostly in the shade, and headed back to our Air BnB around 230pm.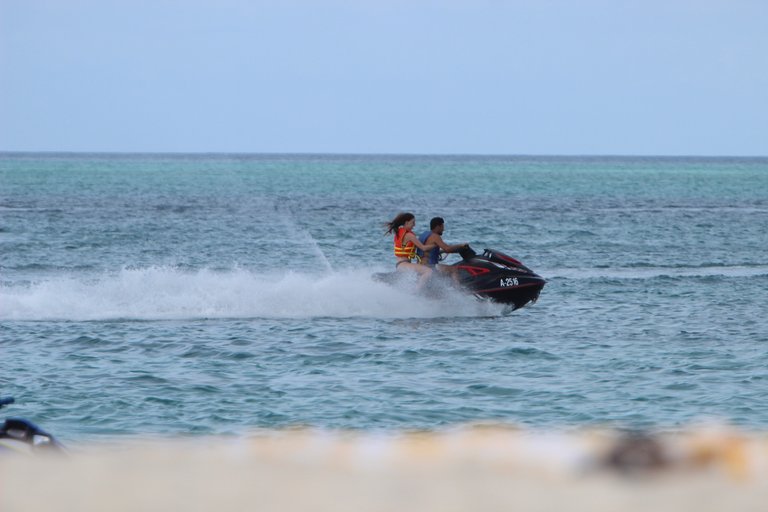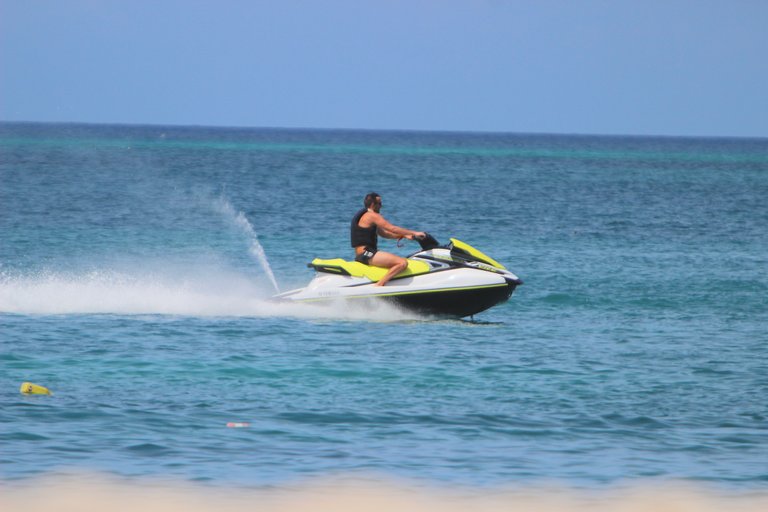 It was a pretty laid back day. The afternoon was filled naps and relaxing by our pool. I ventured out around 4pm to see if I could find some birds to photograph.
Walking along the shore line I again found numerous shells. Eventually, I happened upon some trees and found this guy looking for a meal.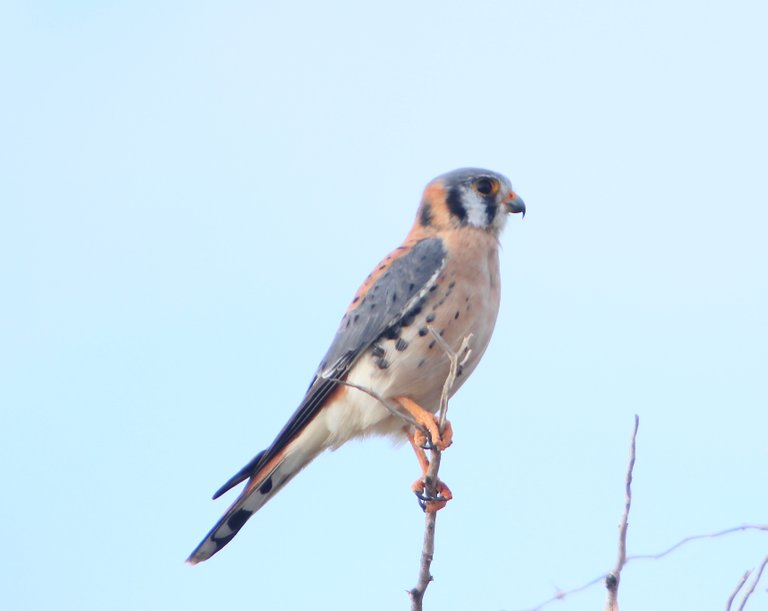 Further along I came across this very rocky outcrop. This volcanic rock shows up now and again. So, while the water is warm and great for snorkeling, access can at times be tricky. Just a few meters off the coast there is a ship wreck that is easily snorkeled and explored from shore.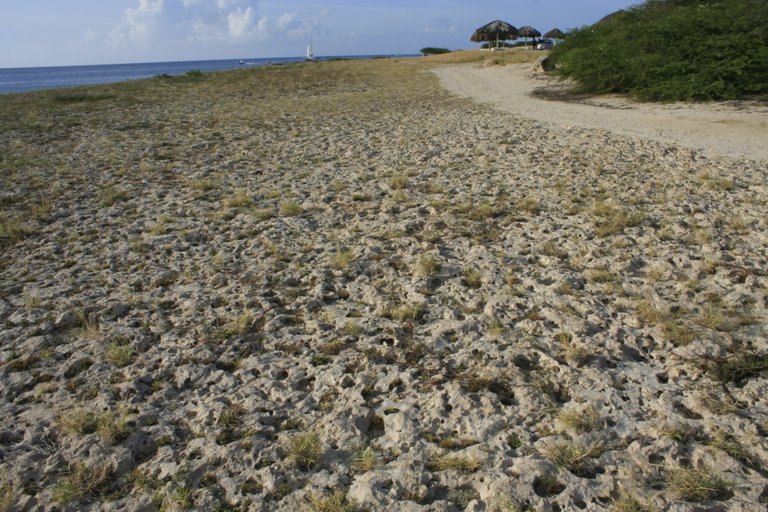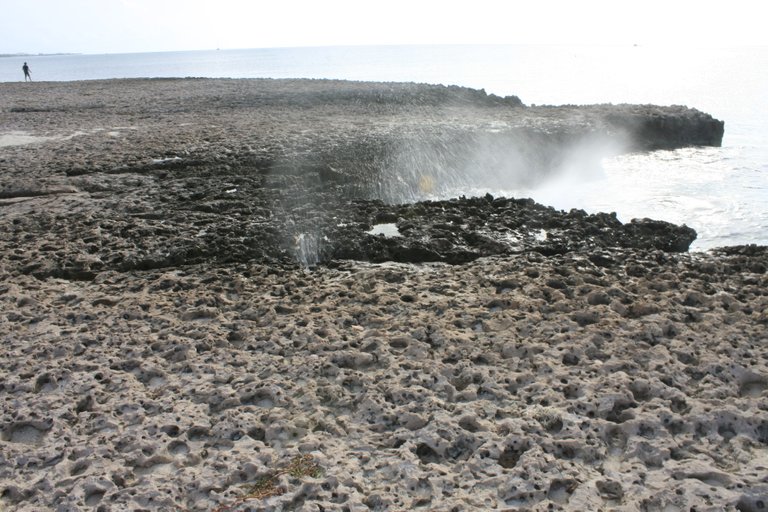 At this same spot this ship was there and people were swinging off the side and swimming around. From the sounds of laughter and cheering, they were having a great time.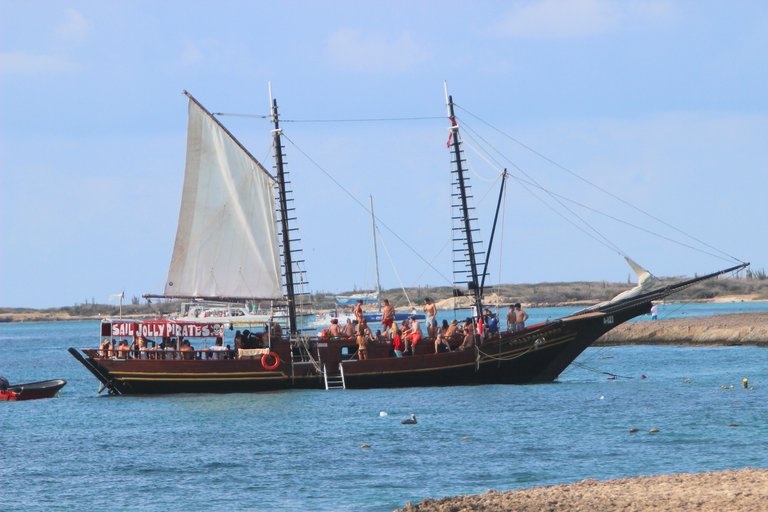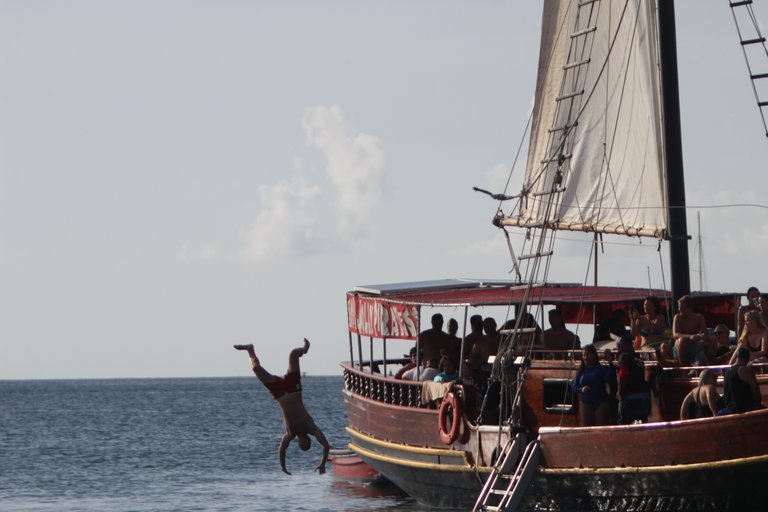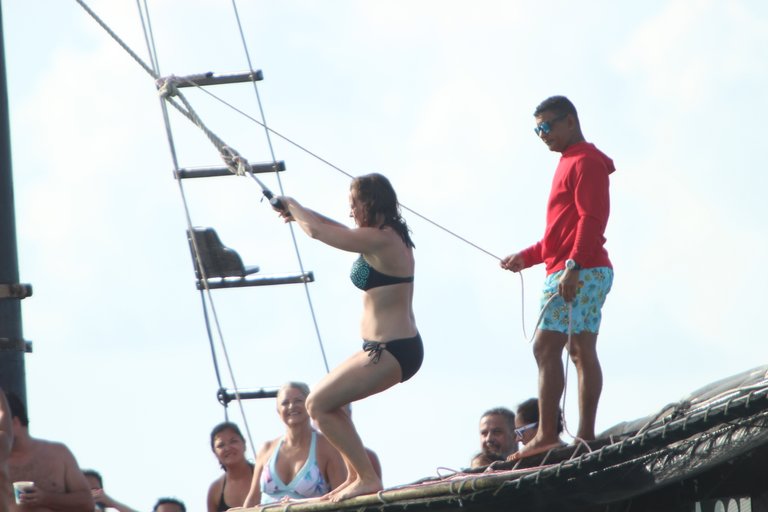 This guy was a bit more elegant with his back flips.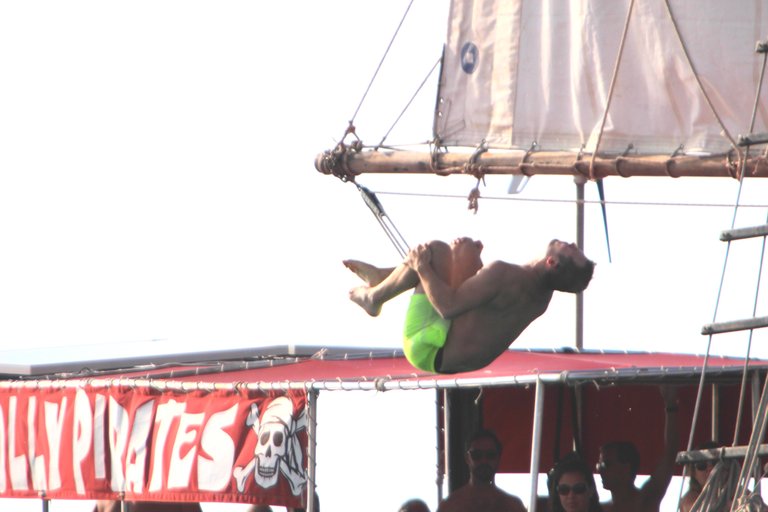 This guy was less elegant but just as entertaining as he landed flat on his back.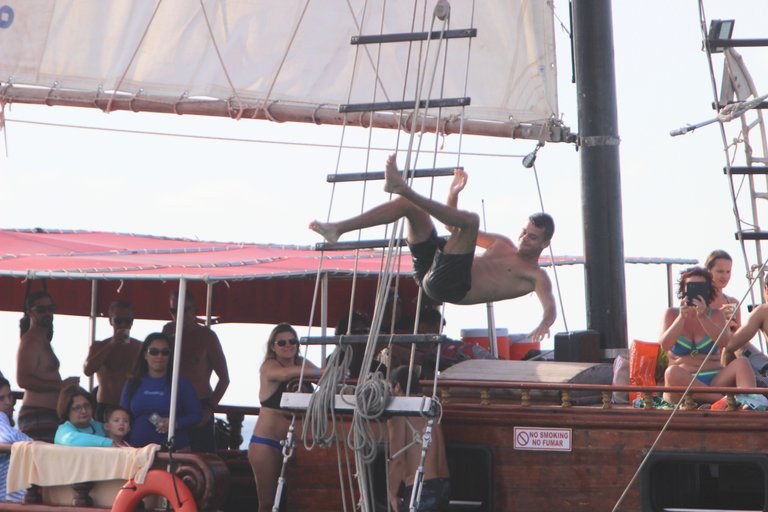 Further along the shore there is another cove that has stairs carved into the rock that allow access to the water.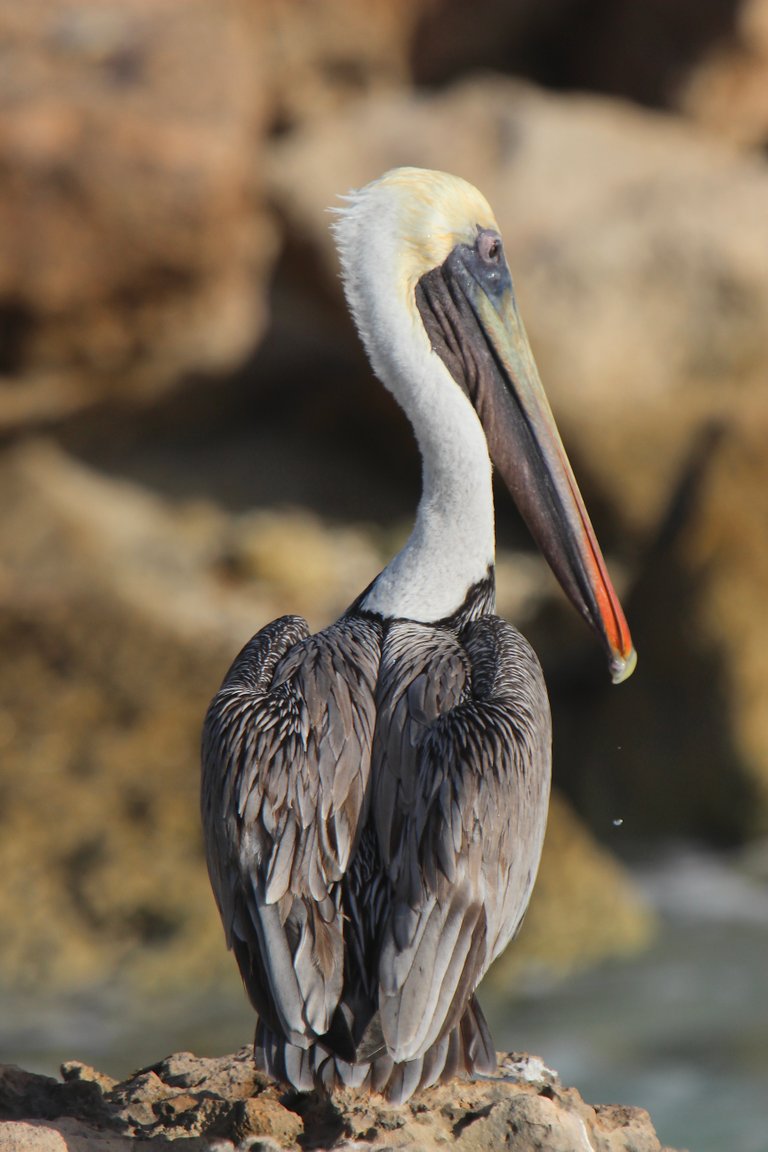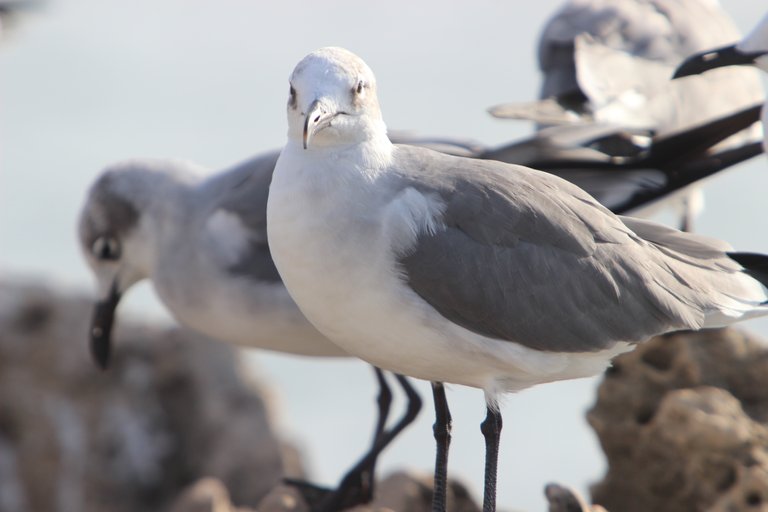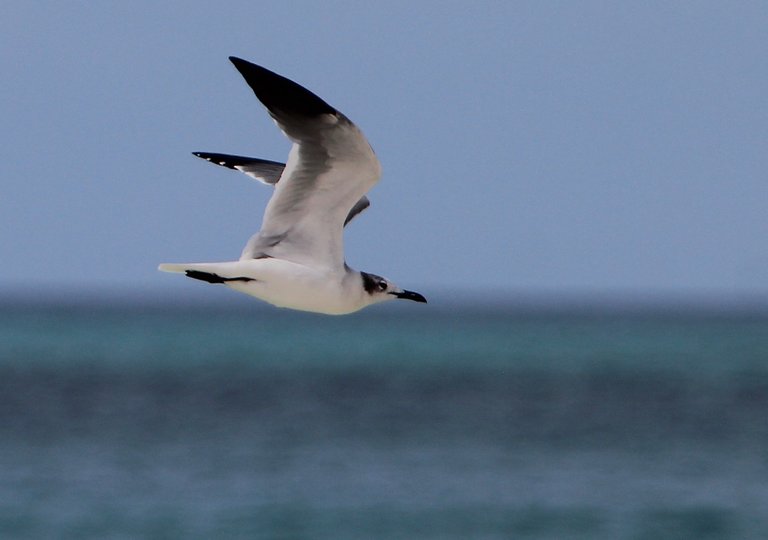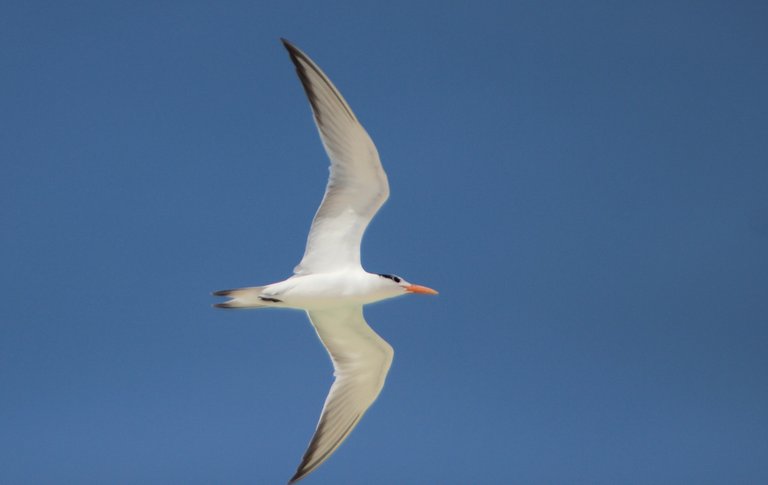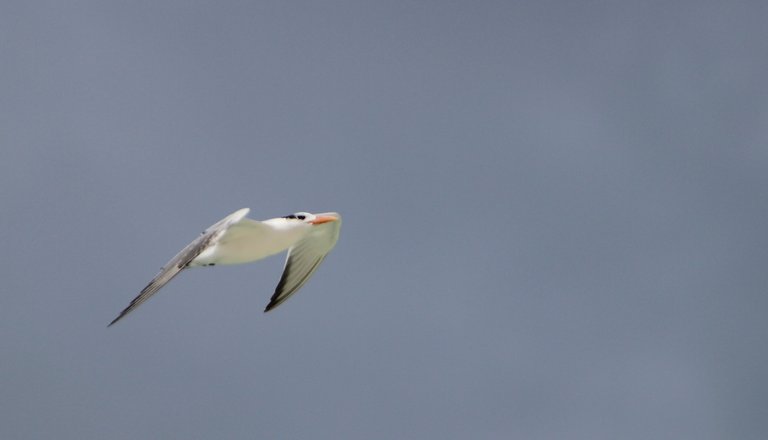 I turned around to walk back and managed to find this fellow. Most of the other birds are very small and very shy. I waited for quite a few minutes but to no avail.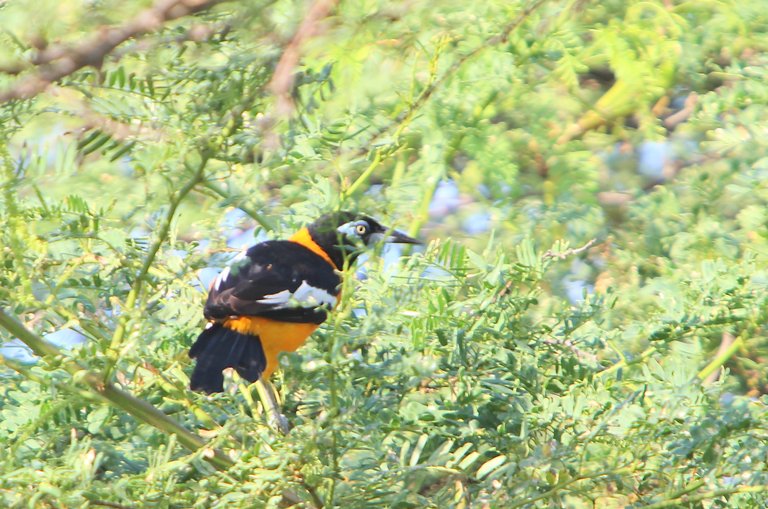 So, what could be better than yet another trip up the coast to enjoy the beautiful Aruba sunset north of Arashi Beach and under the sentinel California Lighthouse? I hope you are not tired of these sunset pictures. I do not know why I like sunsets so much. After sunset and dinner we headed out to Baskin Robbins for ice cream.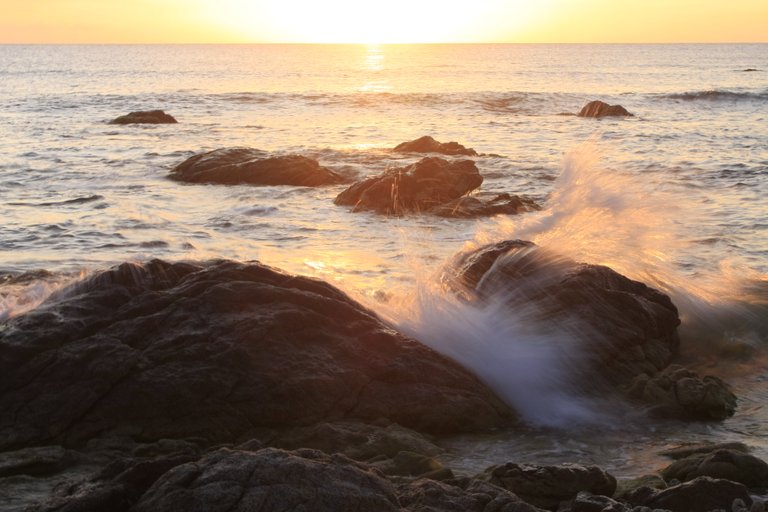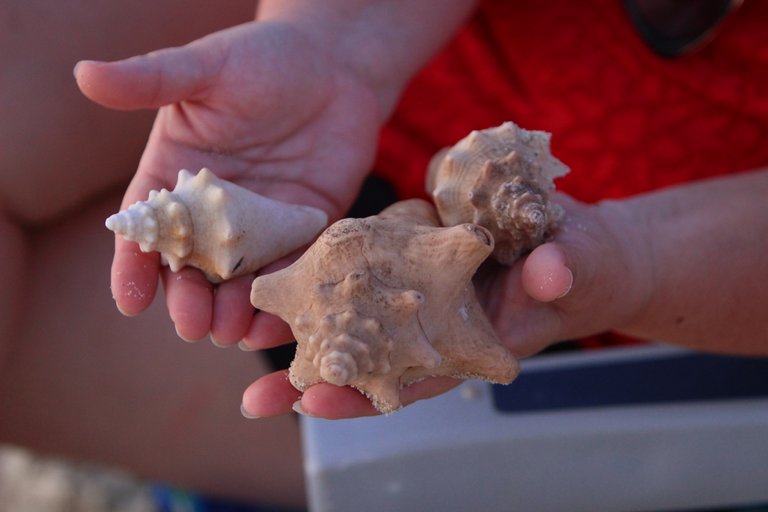 I love the way the sunset turns the white lighthouse a beautiful coral color.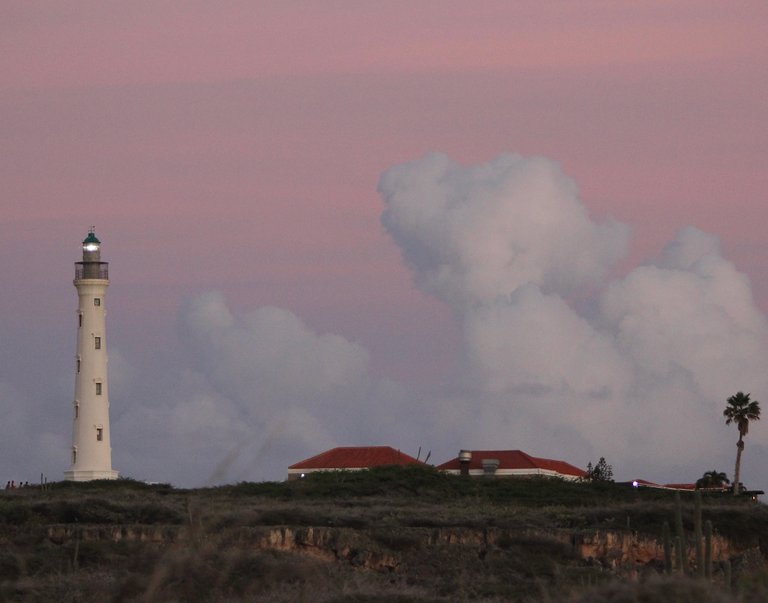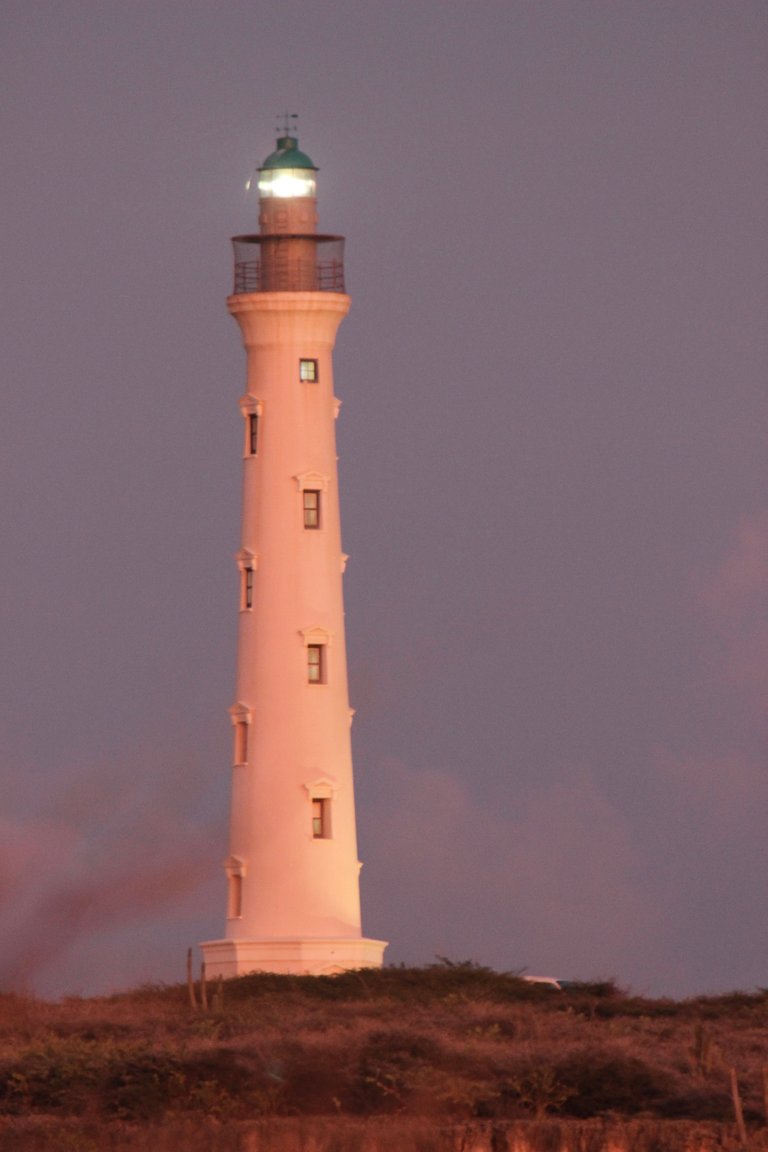 ---
---