Fun Times in Hanoi P2 - Photos and Such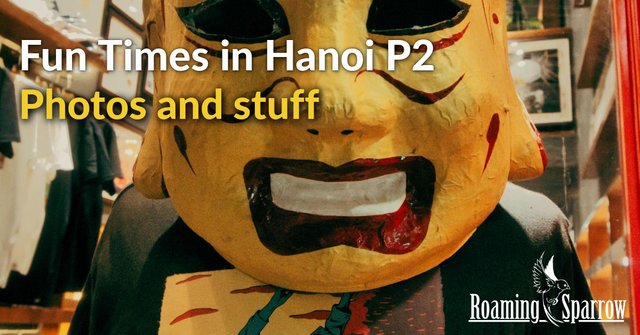 Hanoi, it started as a small settlement named " Thăng Long" which then became the capital of Imperial Vietnam. Then that capital moved to Hue, around 1831 Thang Long changed its name ti Hanoi, then Thang Long now called Hanoi was captured by the French, and they all mucked about. Sorta inspired a bunch of building designs.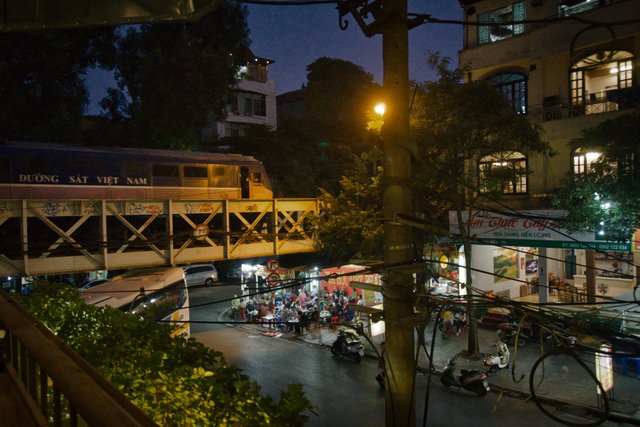 Around 1940, Japan took over for a bit also tossing their hat into the ring. They also mucked about with the building designs and such. Then well, the National Assembly of the Democratic Republic of Vietnam, in 1946, designated Hanoi as the capital of the newly-independent country! Woot, but no. War. First Indochina War (1946–1954) and the Vietnam War (1955–1975). With the northern victory in 1945, Hanoi was set as the capital and the city along with all its scars and mix of cooks was birthed. It came into its prime when in 1999, UNESCO presented the title "City for Peace" to Hanoi.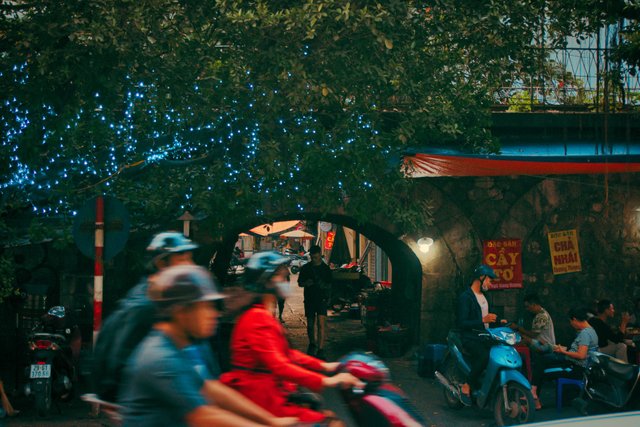 Good on ya Hanoi. :D
With the stage set, here are some more photos of my Hanoi times.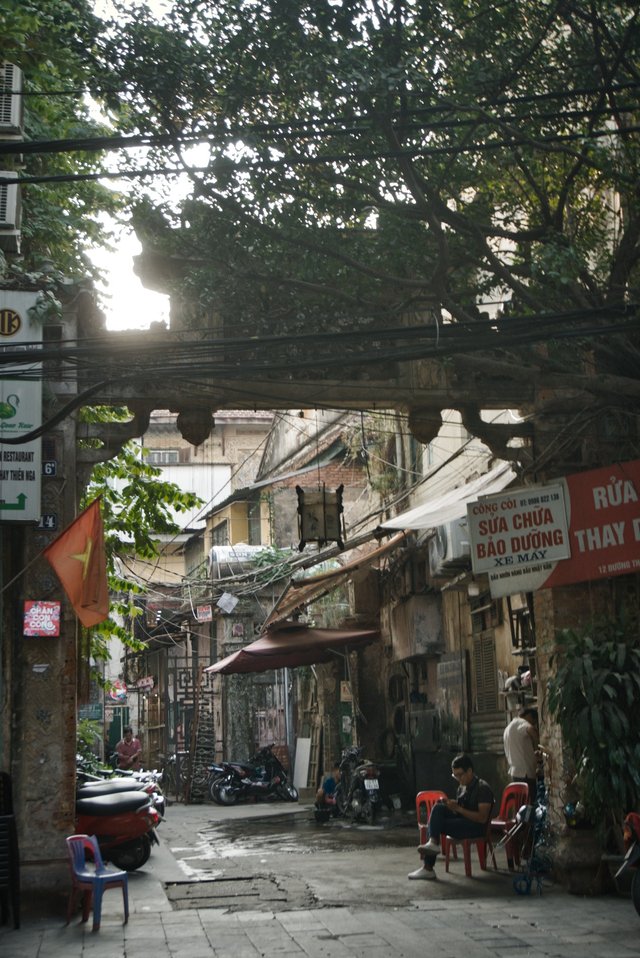 So so so many streets like this.. each one has many faces you can see at times in the day.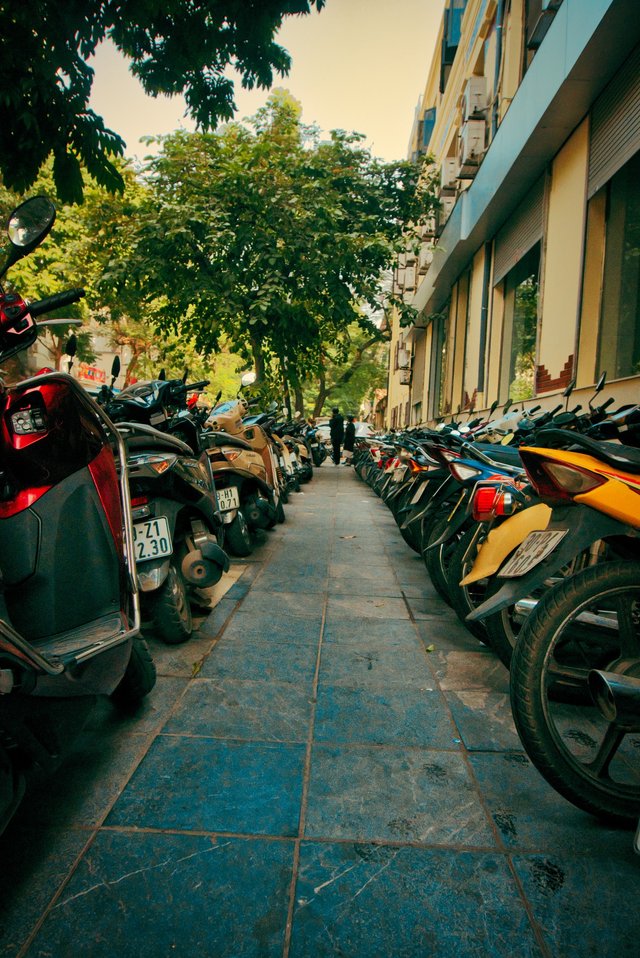 This was a rare sight, motorbikes pared in a way you can walk on the sidewalk still!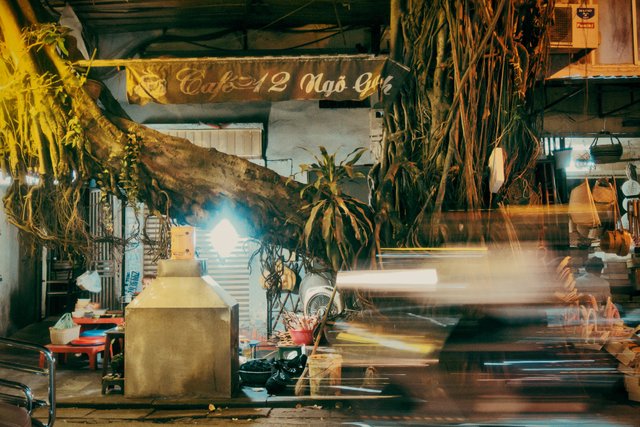 Wick old trees just growing up in the middle of wicked fast life zipping past.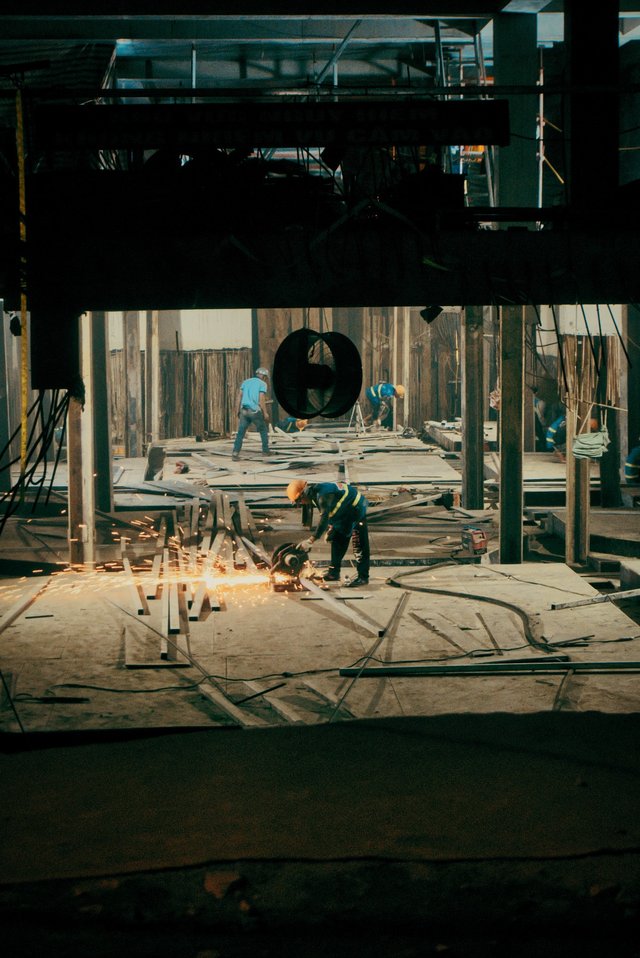 Construction building every place, like every place!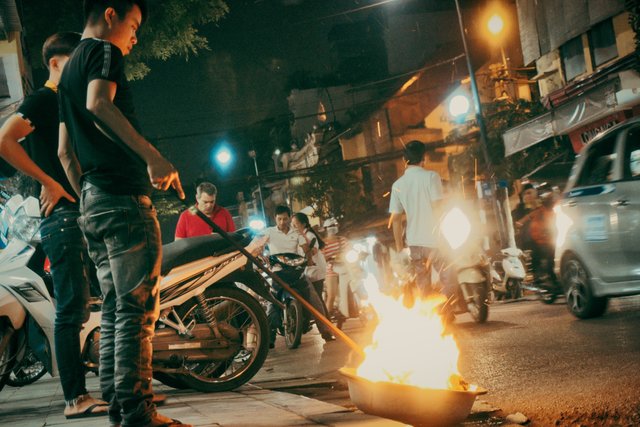 Something that would never fly back home in the states, just people burning rather large fires of offerings for good luck in the street.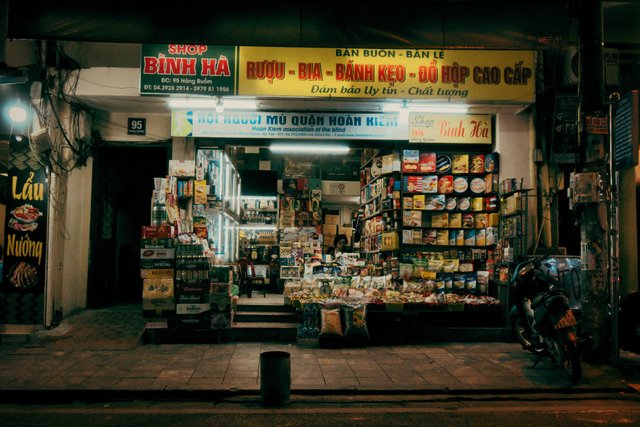 Many small stores like this filled with tasty treats and boxes of weird sounding things to taste!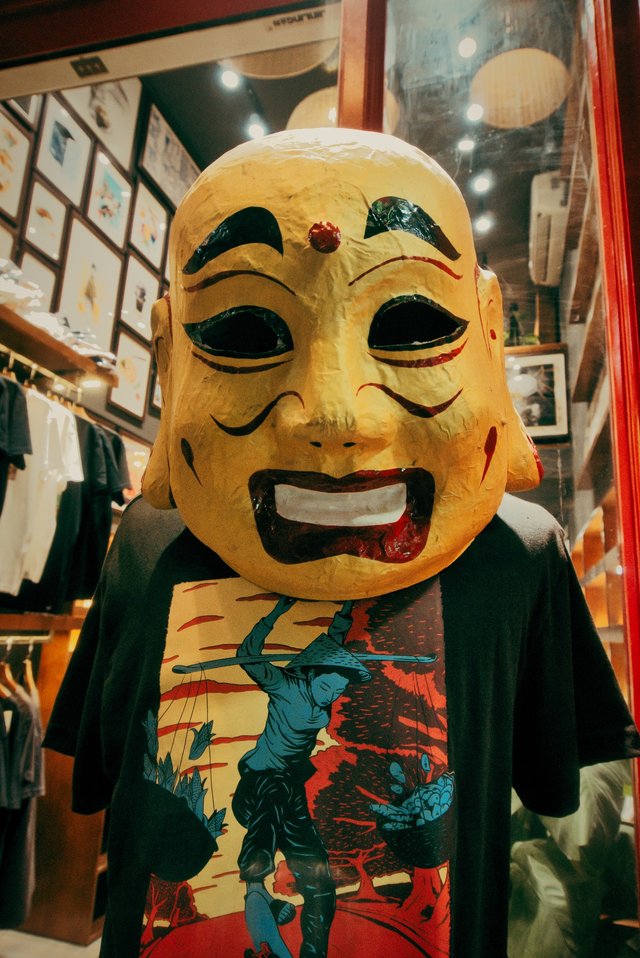 and this guy who followed me around all night asking for money... HAHAHAHHA
Well, I will post a few more photos tomorrow when I had time to edit them.
---

Thanks for reading my post, you inspire me to keep posting!
If you enjoyed this post, please consider leaving an Upvote, or a crypto Tip in support:
Bitcoin: 18zopjg9Y2VA1ouCqCZapN3UzdpK3UnMdm
Ethereum: 0x849C33abCb753540fD0D6cDd25df05BC20a1254E
litecoin: LdWUz5haDfkn4D1fxmte8nJePEGjJv6Lqh
BItcoin Cash: 1DRRtY3j5xzx6Dn9ofQgoosXdqGVsYYNcU
Or if you want to see other things I do, you can...
Follow me on Instagram:
https://www.instagram.com/roamingsparrow/
Check out my webpage:
https://roamingsparrow.com/
Buy some of my stock photos here:
https://roamingsparrow.smugmug.com/

Thank you for your support!