Hello Steemians,
I hope you're having a great day.
Those who are following my blog; must know my thirst for travel and tours.
Whenever I get some free time... I leave my house and I try to travel to different places.
There are many historical and natural places in Bangladesh.
I went to a lot of places and still I want to visit more.
So... this post is about a hill of Maheshkhali, Cox's Bazar.
I hope you guys have seen my post about Adinath Temple.
This hill I'm going to talk about in this post is right beside that temple.
We had to go over that temples stairs to get to this big hill.
Let's see some photos and I'll talk about em.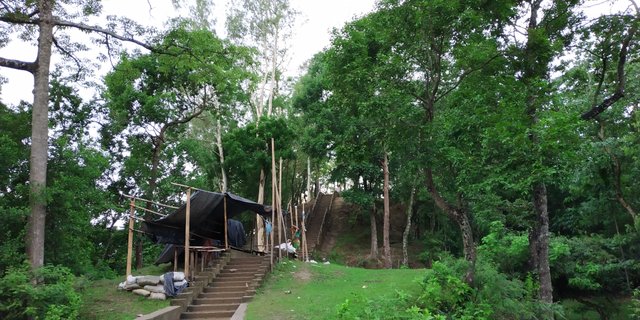 This is the stairs of upper side to get on the pick of the hill.
It's a very big hill and those stairs are to help tourists to get on the hill easily.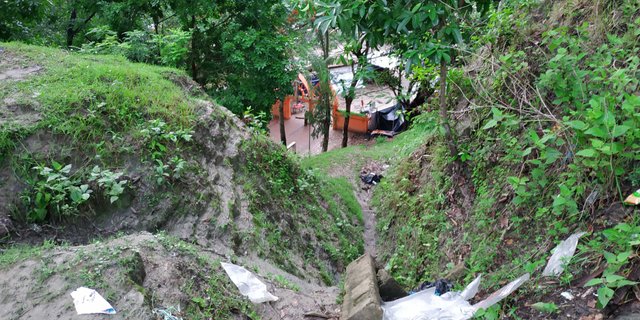 It's a view from of on the hill.
It was not from the top.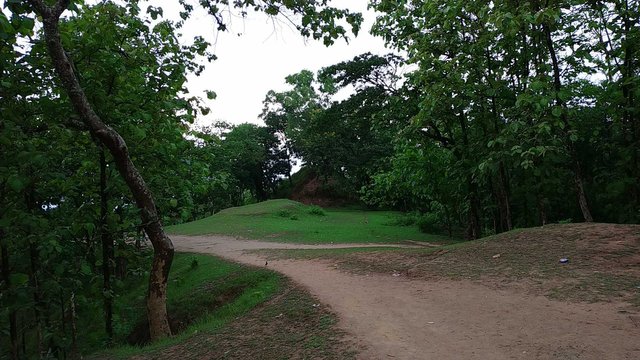 Here we are.
No this is not flat surface.
It's on the top of the hill.
It was so beautiful out there.
Those green trees and grass fascinated me.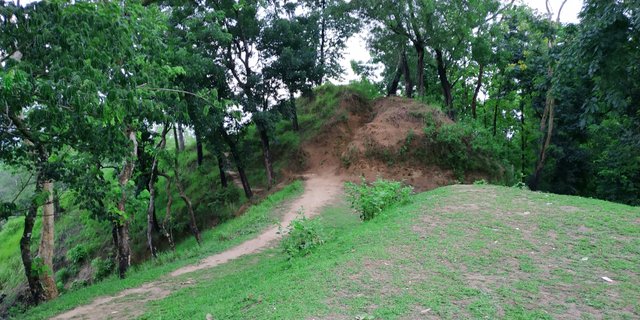 I'm sorry that I can't show the beauty which I observed but isn't it beautiful?
That's another part of the hill.
It's like a small hill on top of a big one.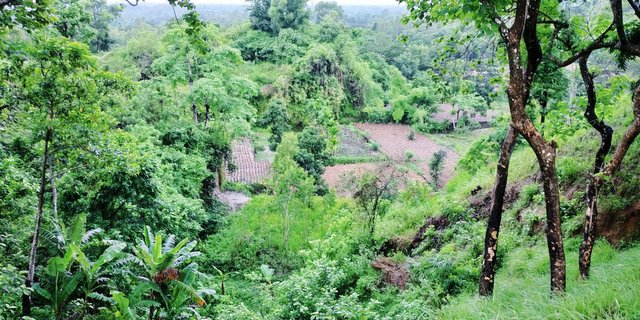 Can you see that garden of betel leaf?
It's right there... down the hill.
It's on another side of the hill actually.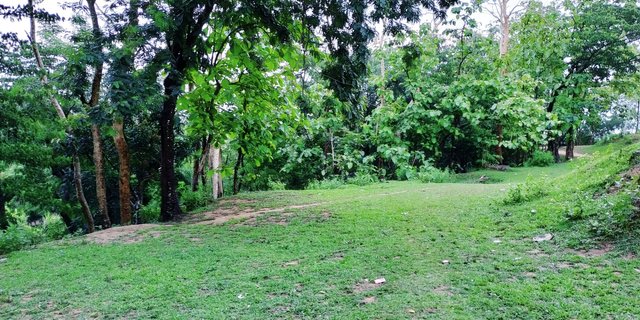 Captured a selfie an that betel leaf garden was the background... lol.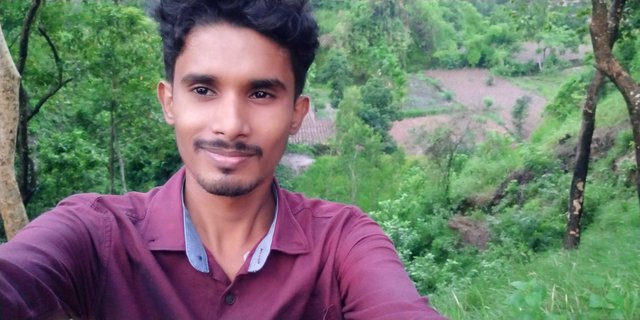 We've seen around the place for quite a moment.
We were happy to see the road that we just passed which was too far but it was visible cause we were on this big hill.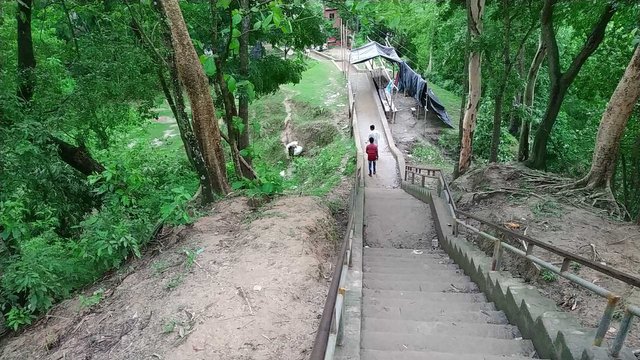 Then we started to leaving the hill as it was gonna dark soon and we had to pass a big river.
It was a great experience exploring the hill.
Well... how is this post?
This is all about this post.
I'll come again with a new post.
I hope this post will be loved by all.
Gave a long time over this post.
Writing quality content is not that easy I understand that and I'm trying my best to keep up.
Any suggestion/support will be more than appreciated.
Thanks for reading the post with your valuable time.
"The End"

"About Me"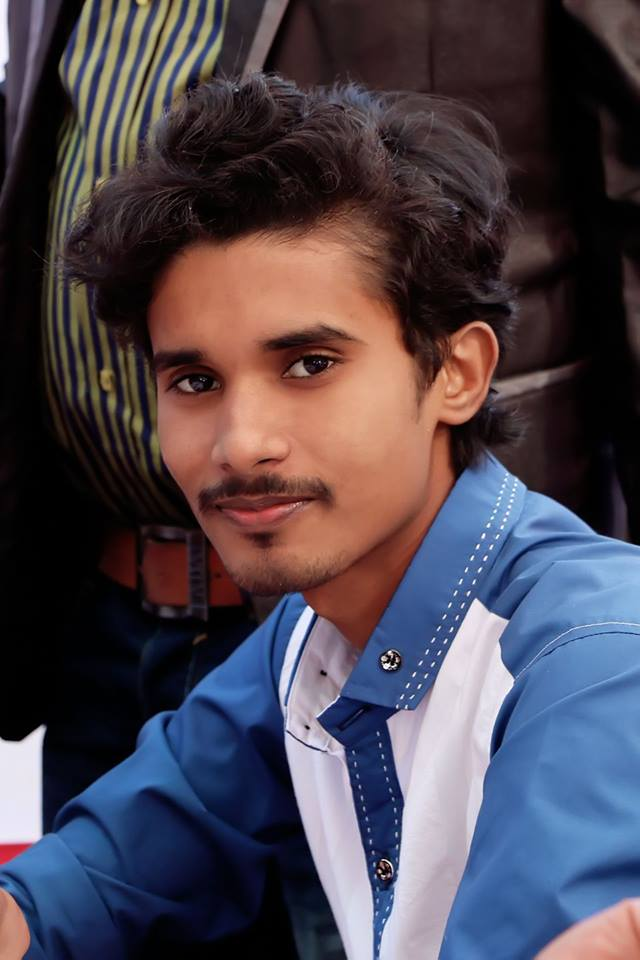 Generally...
I'm a Writer (I write poems+short stories), Traveler (I travel whenever I get free times and resources as it's a part of my life actually), Photographer (I love it too much) and Designer (Currently I'm the lead designer of a private company).
As a steemian...
I'm a curator of @onelovedtube, @helpie, @bdcommunity, @tipu; moderator of @actifit and support member of @steemitbd.
Yeah I 'm trying to be a successful steemian.
I am available at discord...
My Discord ID: ashikstd#5058
Find me on..








That's all for now. I'll come with an interesting post again.

Hit the upvote button if you like this post and leave a comment if you wanna say anything about this post or my any other posts.

Please support me to keep having more of my works and you can follow me, so that you can see my future posts and you're always welcome to my blog.



"Be Good, Think Good and Do Good"
---
View this post on TravelFeed for the best experience.