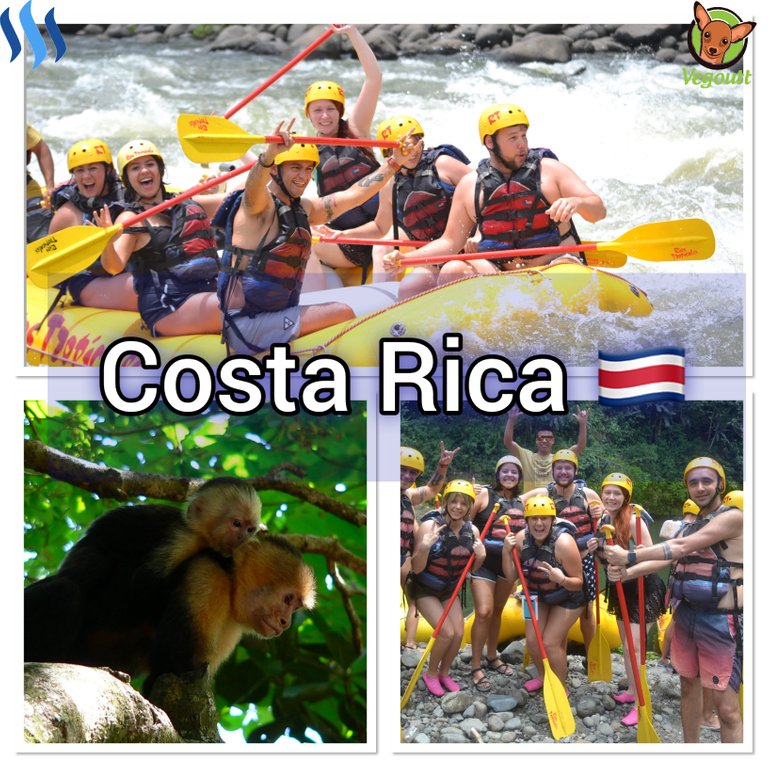 Dear Steemit friends, let me take you White Water Rafting in Costa Rica. Costa Rica is Spanish for "Rich Coast", it truly lives up to that name. Costa Rica is located in Central America. It is hugged by both the Caribbean Sea and the Pacific Ocean. This tropical paradise is a haven for hundreds of exotic animals. Not only is the land lush and plentiful, the people of Costa Rica are extremely environmentally conscious. Awarding them one of the lowest carbon footprints on the planet. Impressive to say the least. Costa Rica is home to more than 5% of the world's biodiversity. I wanted to bask in all of this country's glory. To my delight, Costa Rica is the 2nd largest exporter of bananas in the world and I love bananas. The world-famous Banana Republic is Costa Rica. I wanted to enjoy the nature this beautiful country offered, and to taste the fresh, sweet bananas.
The Capital of Costa Rica is San Jose, however, I found myself in Limon. I decided to go White Water Rafting. I had never gone before and was a little bit nervous about it. I am quite a clumsy person by nature so this could have been a disaster waiting to happen. I have to say it was amazing and one of the best experiences of my life. White water rafting is a recreational outdoor activity which uses an inflatable raft to navigate a river. This is done on rough water and team work is essential. I was lucky enough to go with 5 friends and so we filled one raft together.
To find me, look for my Chihuahua's face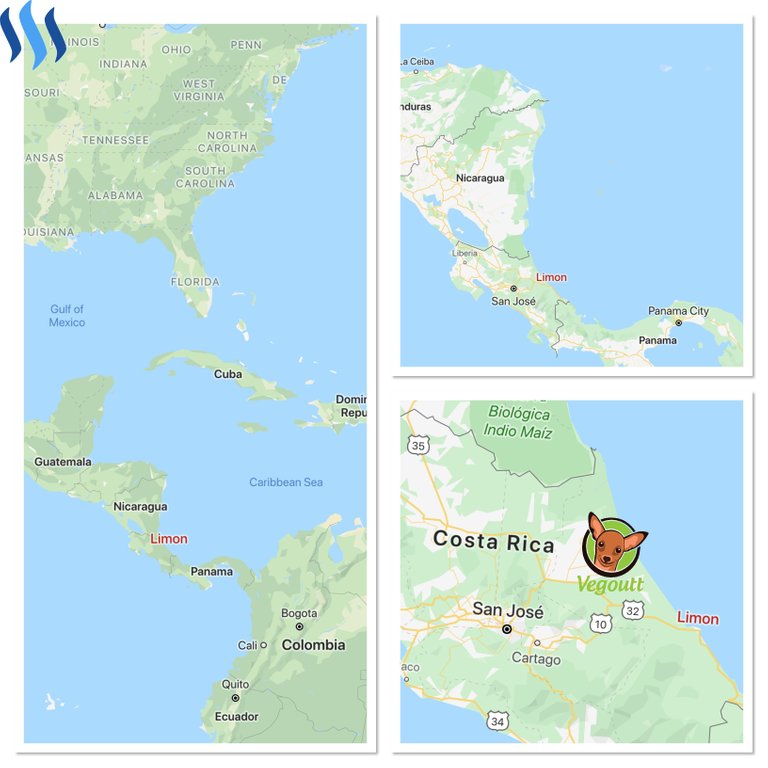 Street Performers in Limon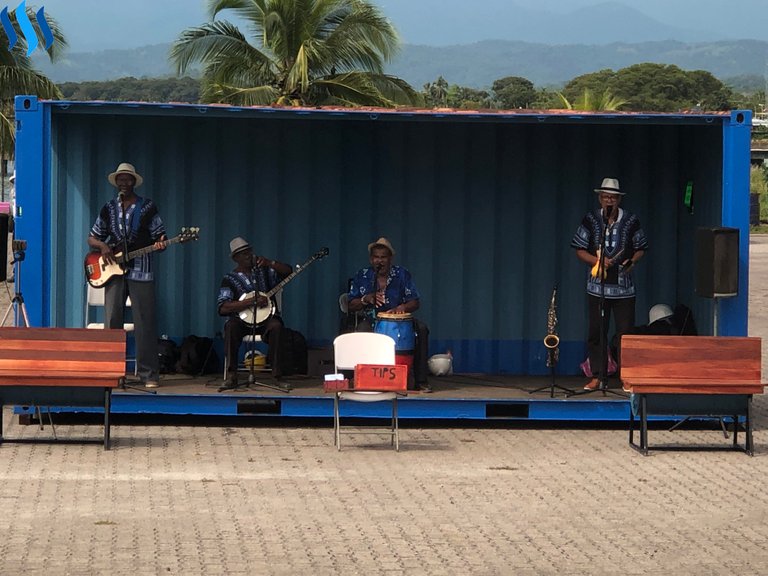 I arrived into Limon via cruise ship, the Carnival Fantasy. Travelling via Cruise Ship has always been my favourite way of travelling. It is safe, convenient, comfortable, fun and affordable. What more could you want? Only unpack once, go to sleep in one city, wake up in another. It really is great.
Right there on the pier in Limon, we were greeted by locals offering free samples of traditional food and drinks. As well as street performers playing island tunes. A very warm welcome indeed and a testament to the hospitality offered here. It was about an hour's drive from Limon to the river where we would be rafting. We set off in a comfortable air-conditioned coach with a very informative tour guide named Julio. I am not exaggerating when I say that we passed hundreds of banana plantations on the way.
Coach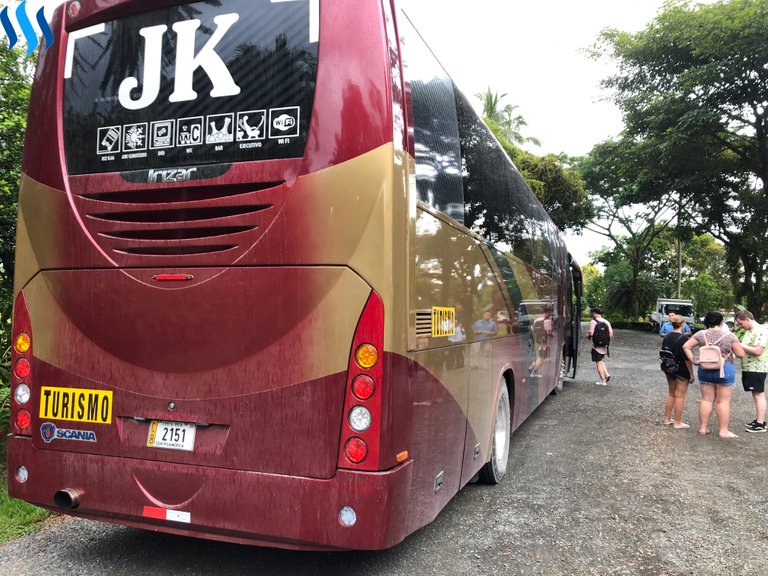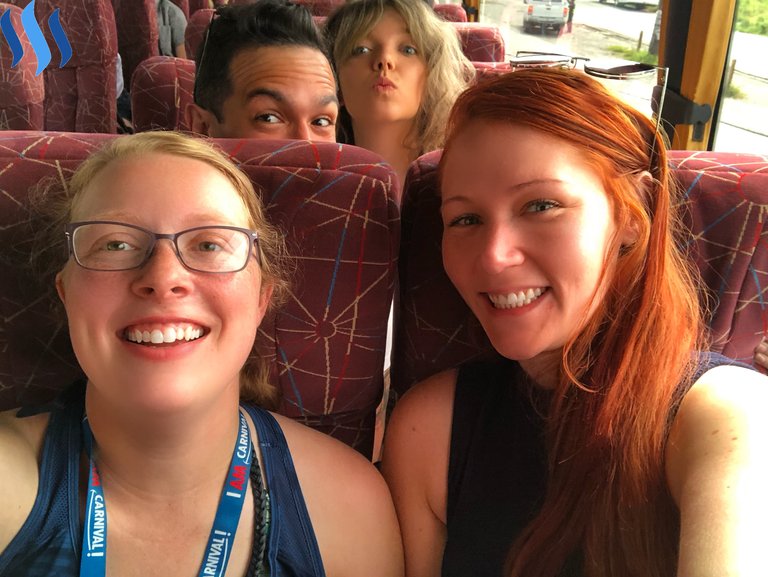 Once we arrived at the spot where we would begin our White-Water Rafting experience, we were given a safety briefing by staff. This included essential do's and don'ts. After being briefed, we were each given a paddle, life-jacket, helmet and were split up into groups of 6. My friends and I were all in the same raft together and we named our group the "Fun Squids". Joining us in the raft was a member of staff who took control of the raft in harsh waters. We navigated the rapids for over 2 hours. During the 2 hours, we managed to hop in and out the raft to enjoy the water. The temperature of the water was very warm. It was like jumping into a warm bath. White water rapids are categorized into 4 levels of difficulty, with 1 being the easiest and 4 being the hardest. This course was a mixture of levels 3 and 4. We were assigned a photographer who followed us in a kayak. This is how I managed to get so many amazing photos.
Photographer boat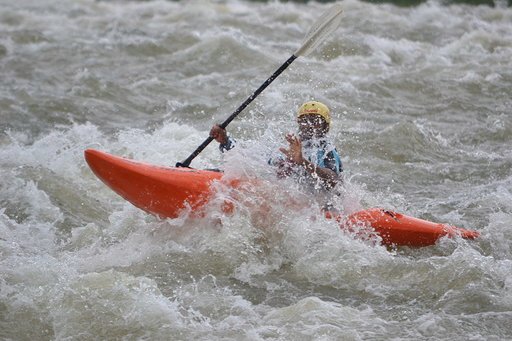 The fun squids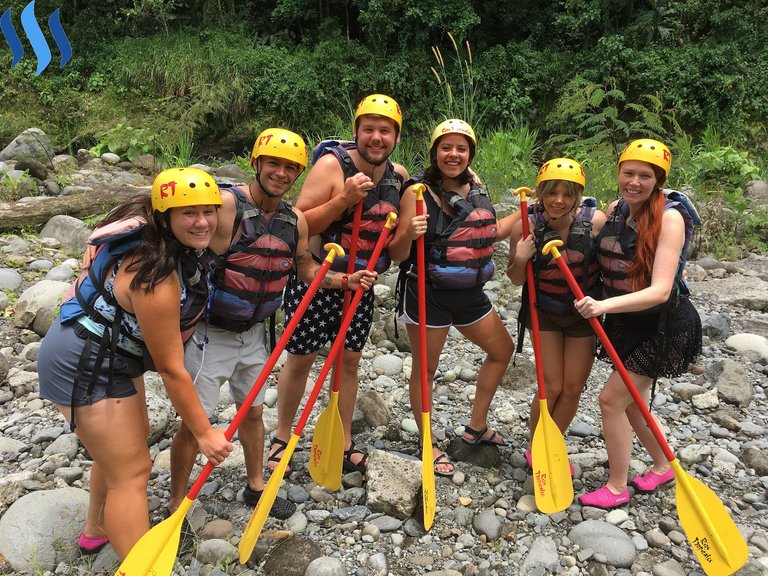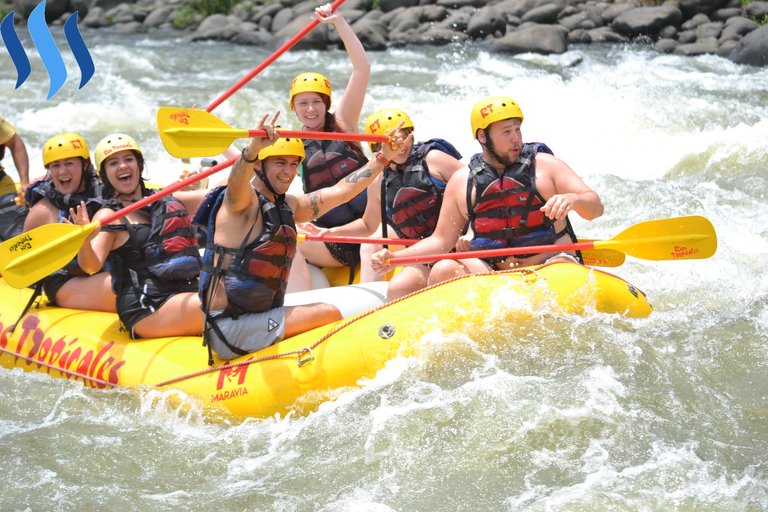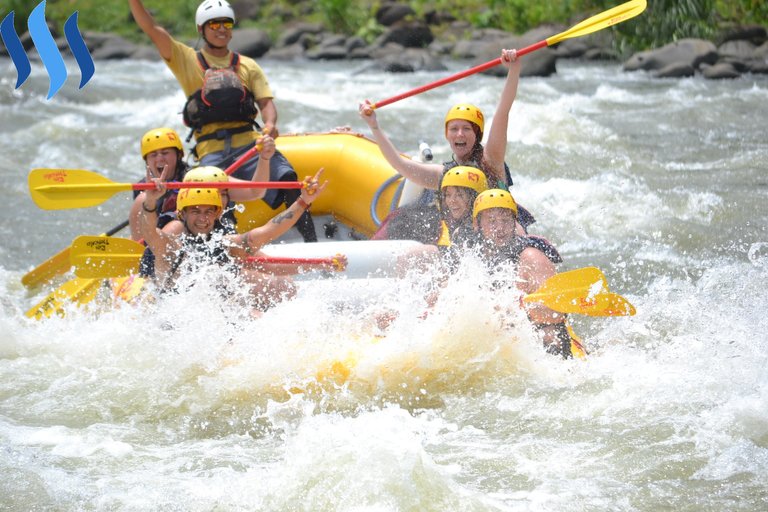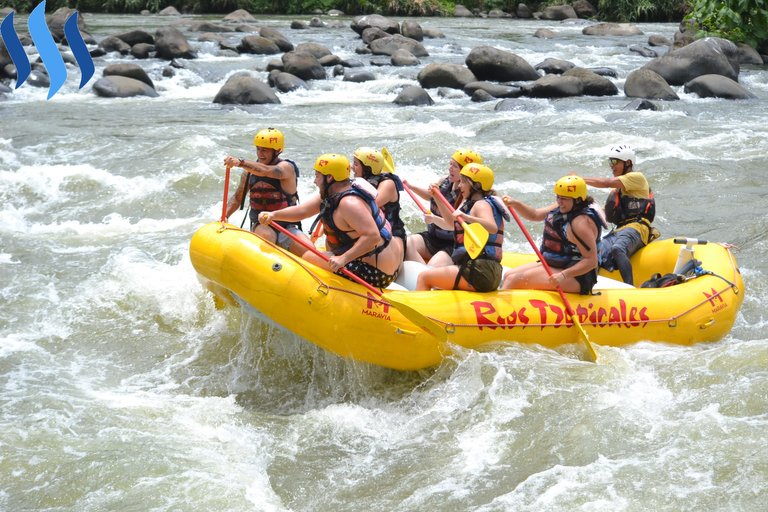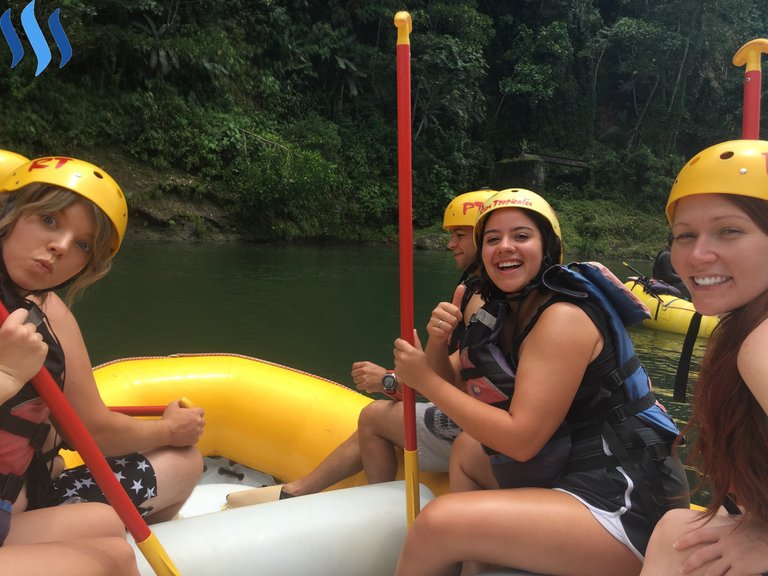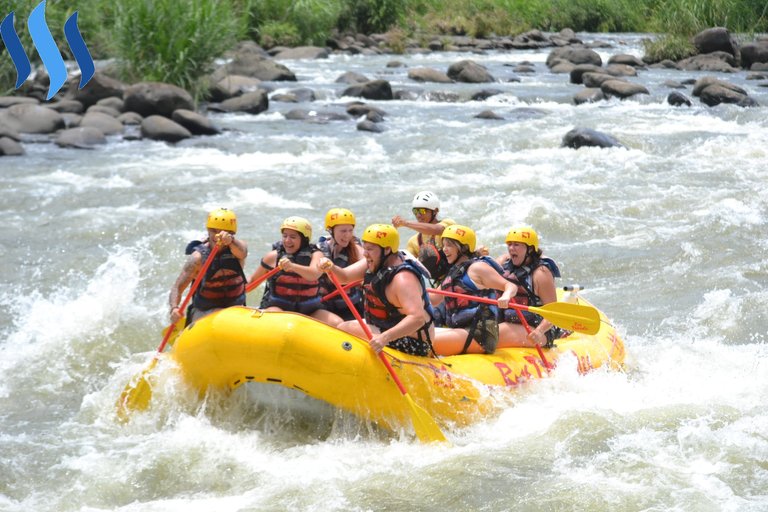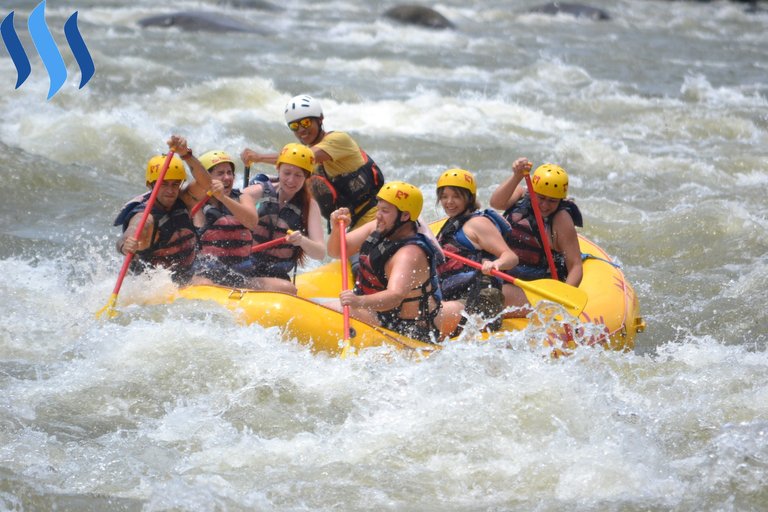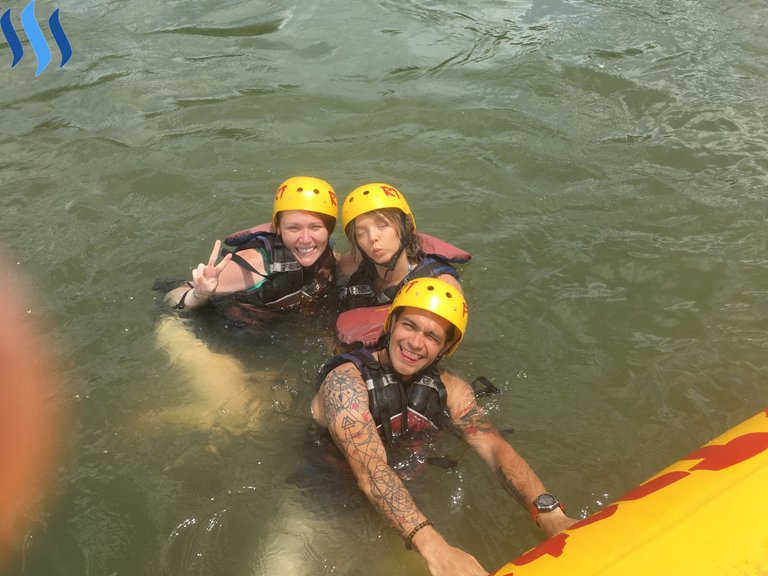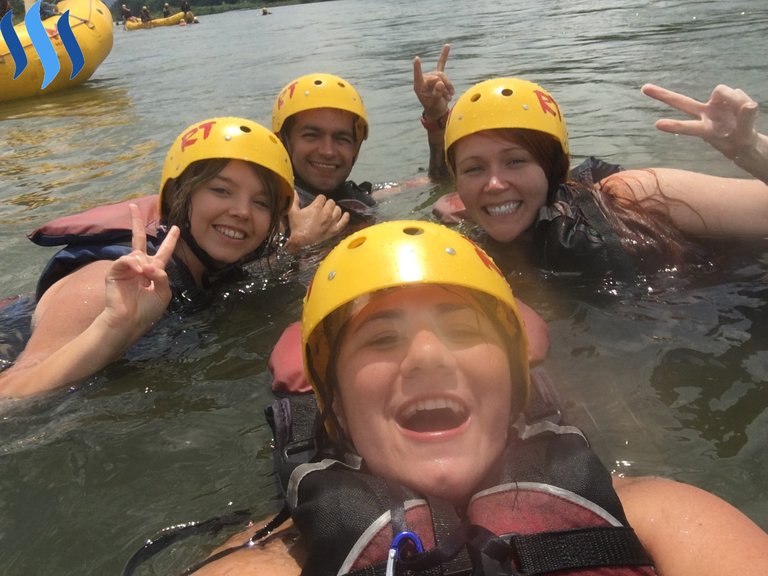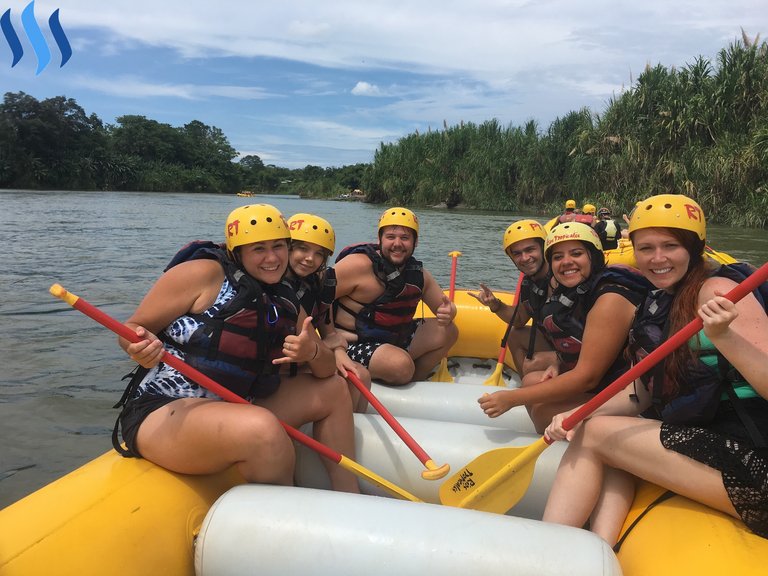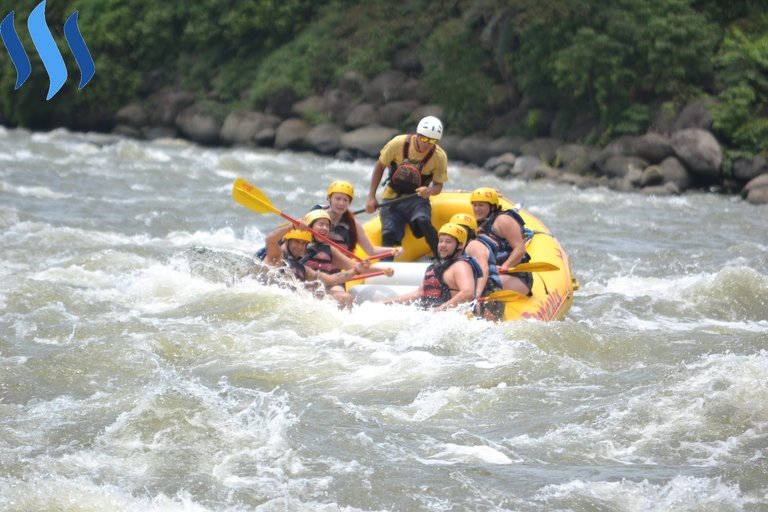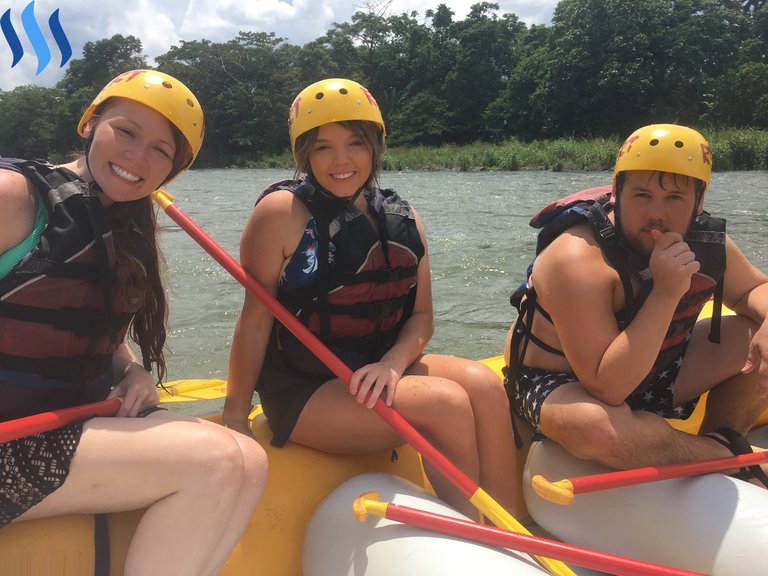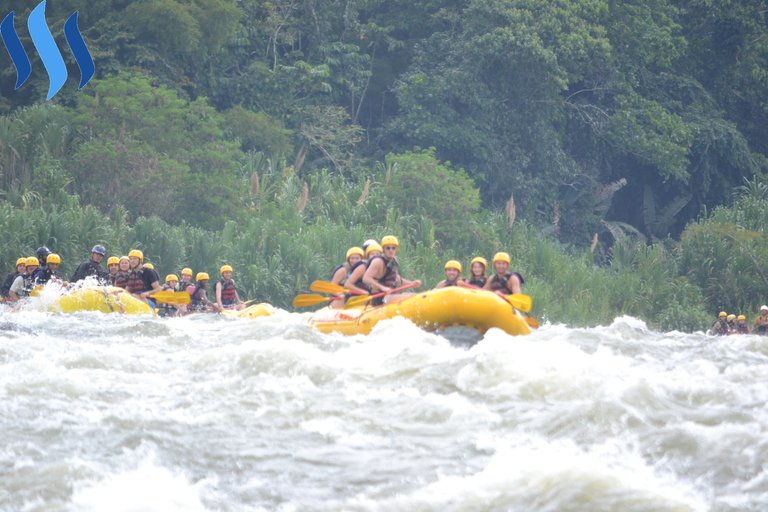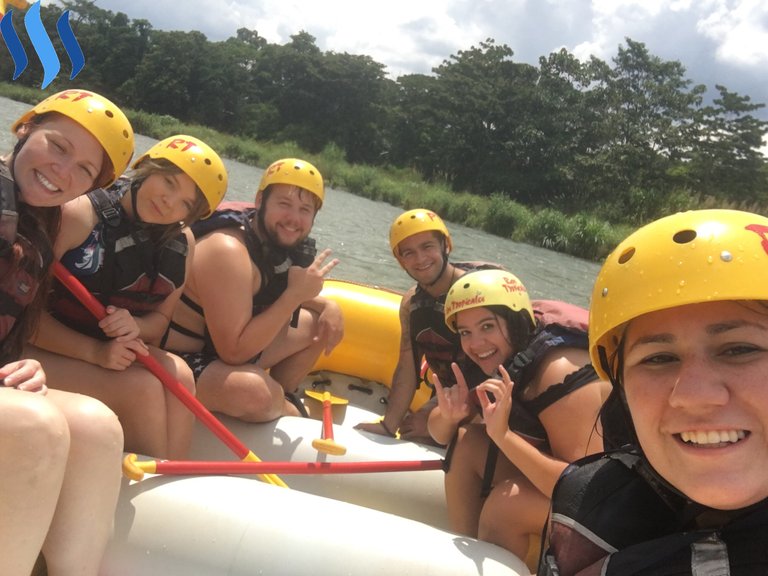 Costa Rica has some amazing wildlife. We were lucky enough to spot some while we were rafting. We of course, couldn't stare for too long as we had to navigate the raft through the rapids. There are more than 600,000 animal and plant species in Costa Rica, making it one of the most bio-diverse countries in the world. For this reason alone, as an animal lover, it makes for an incredible place to visit. The opportunity to encounter native animals in person is high, so keep your eyes peeled while you are here.
Local animals spotted while rafting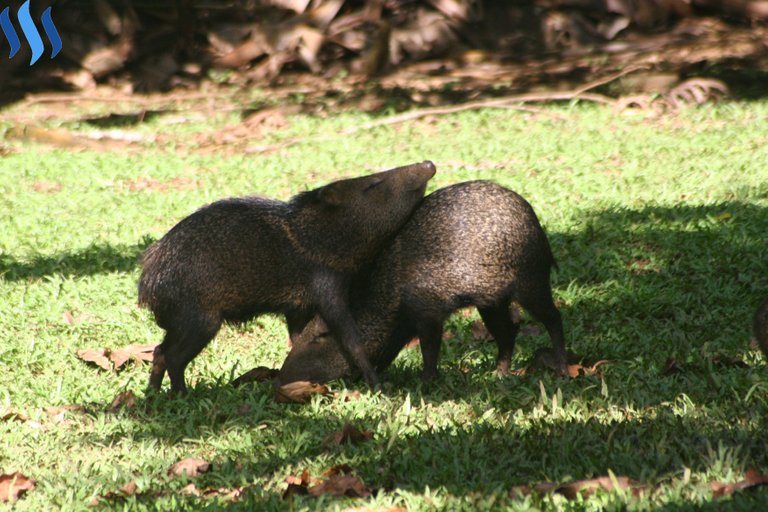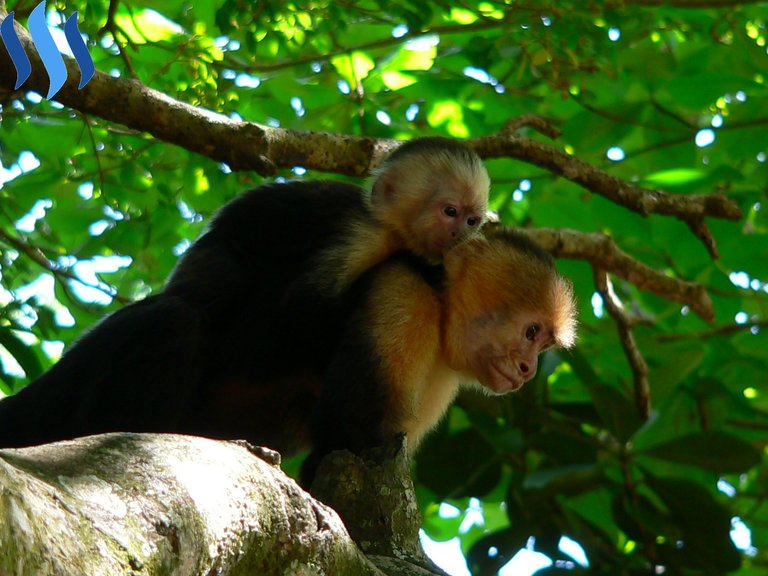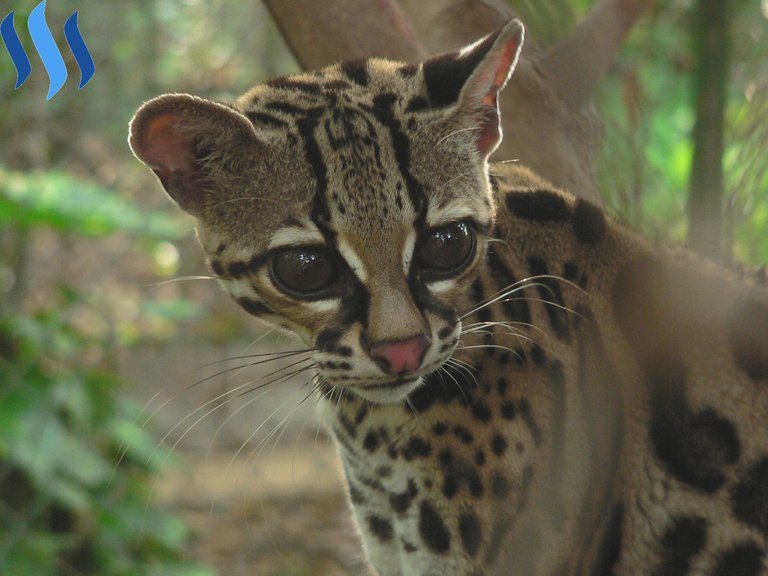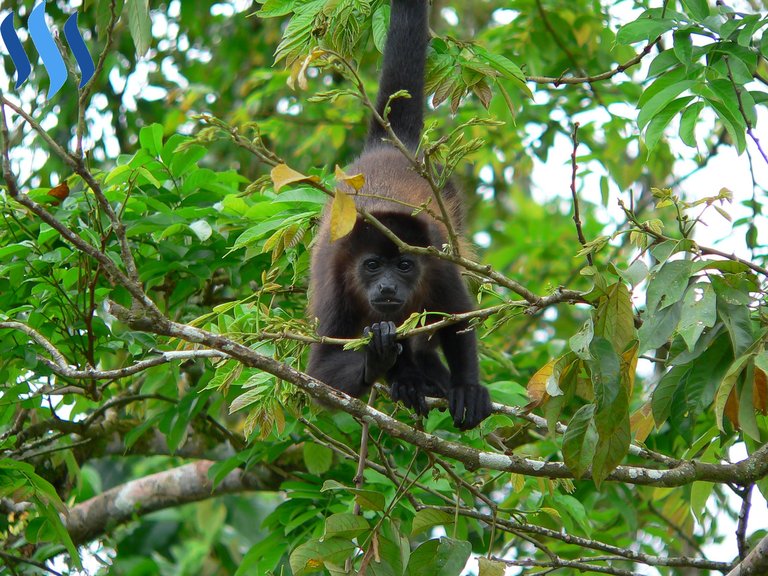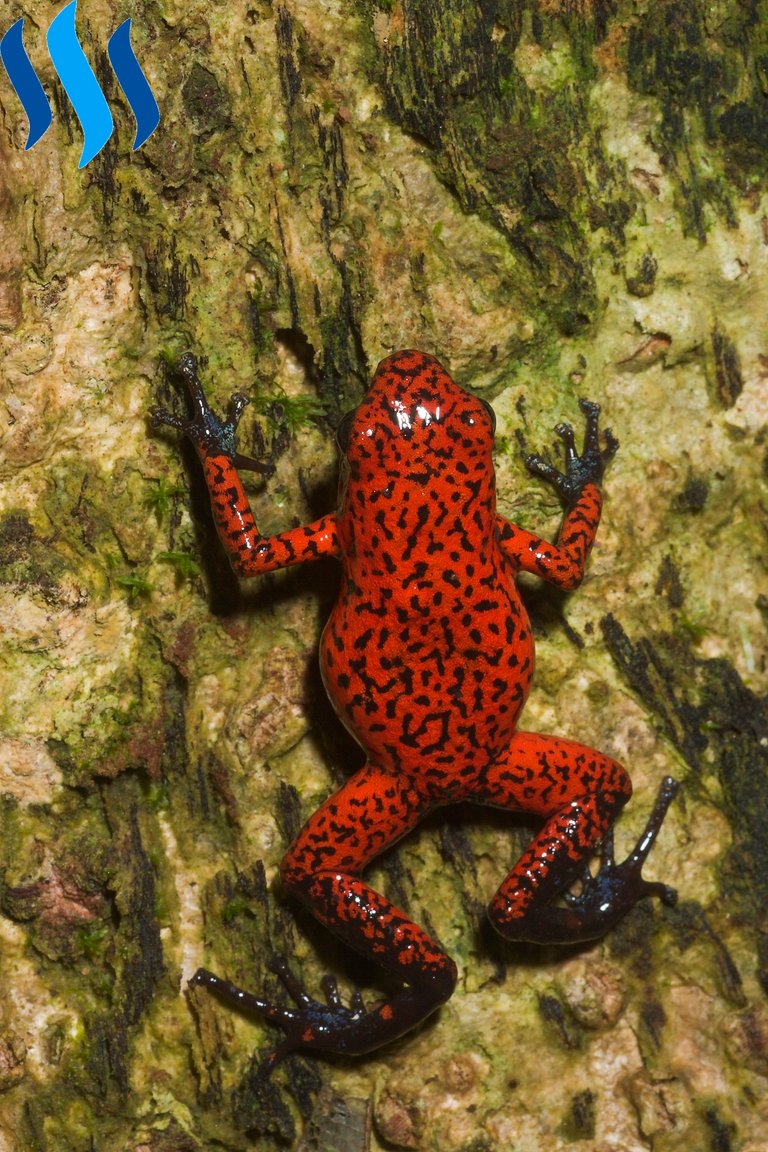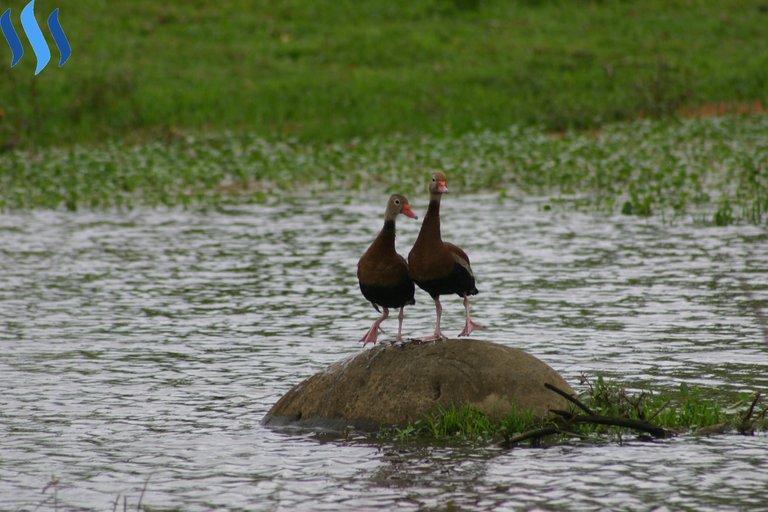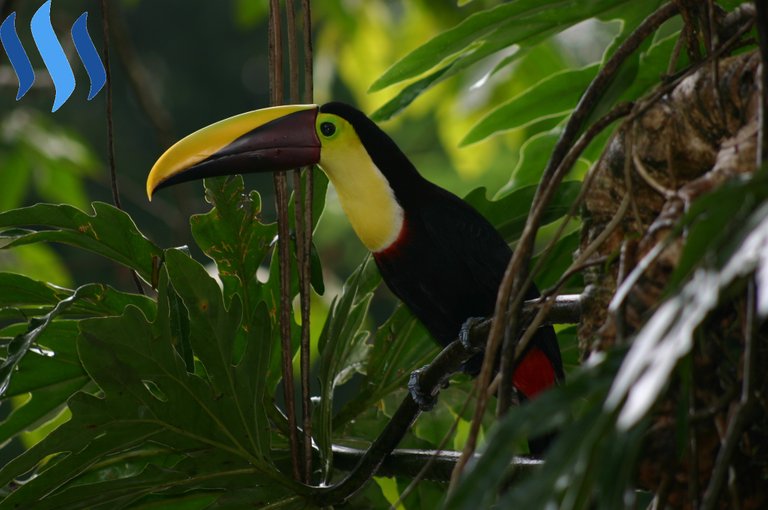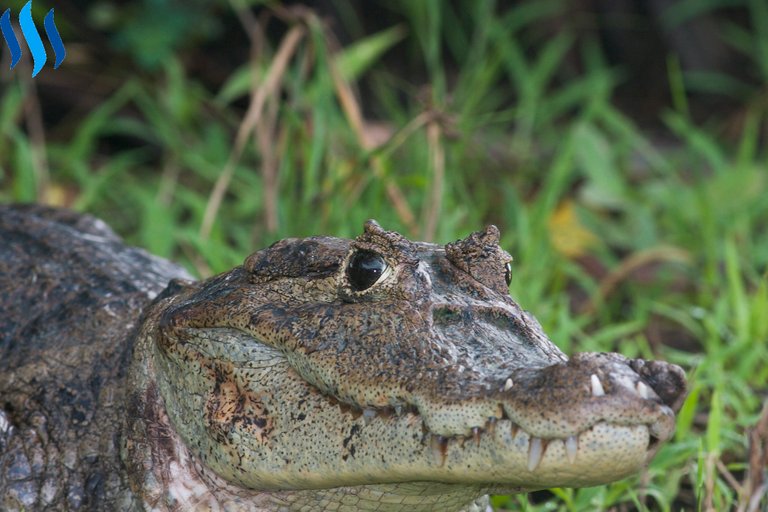 After all that exercise, we had built up quite an appetite. Costa Rican food often revolves around rice and beans, like many other central American countries. The most popular dish is Gallo Pinto, a dish that translates to "Spotted Rooster". Gallo Pinto is literally just black beans and rice. This made it easy for me as a vegan to enjoy the buffet lunch that was provided for us by the White Water rafting company. Costa Rican cuisine is known for being mild, with high reliance on fresh fruits and vegetables. I enjoyed a big plate of Gallo Pinto and of course lots of bananas. Fried bananas as an appetizer and sweet banana pudding for dessert. I definitely want to make this at home, simple but delicious.
Buffet lunch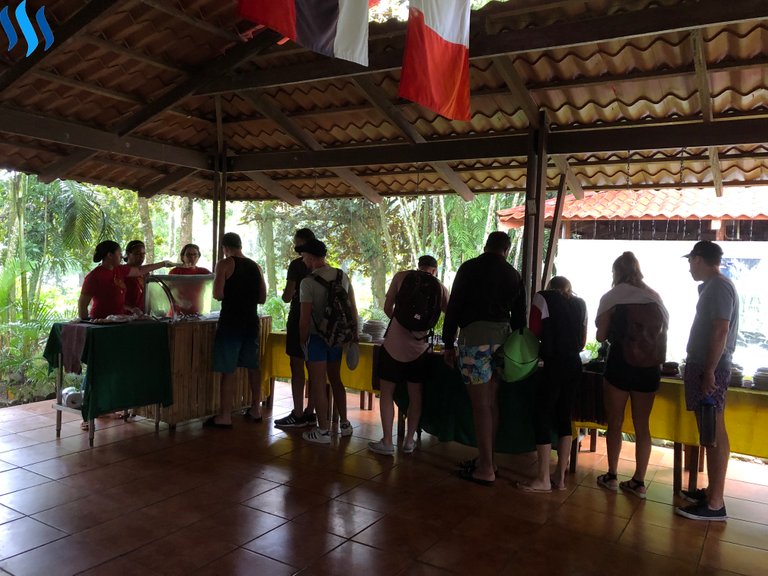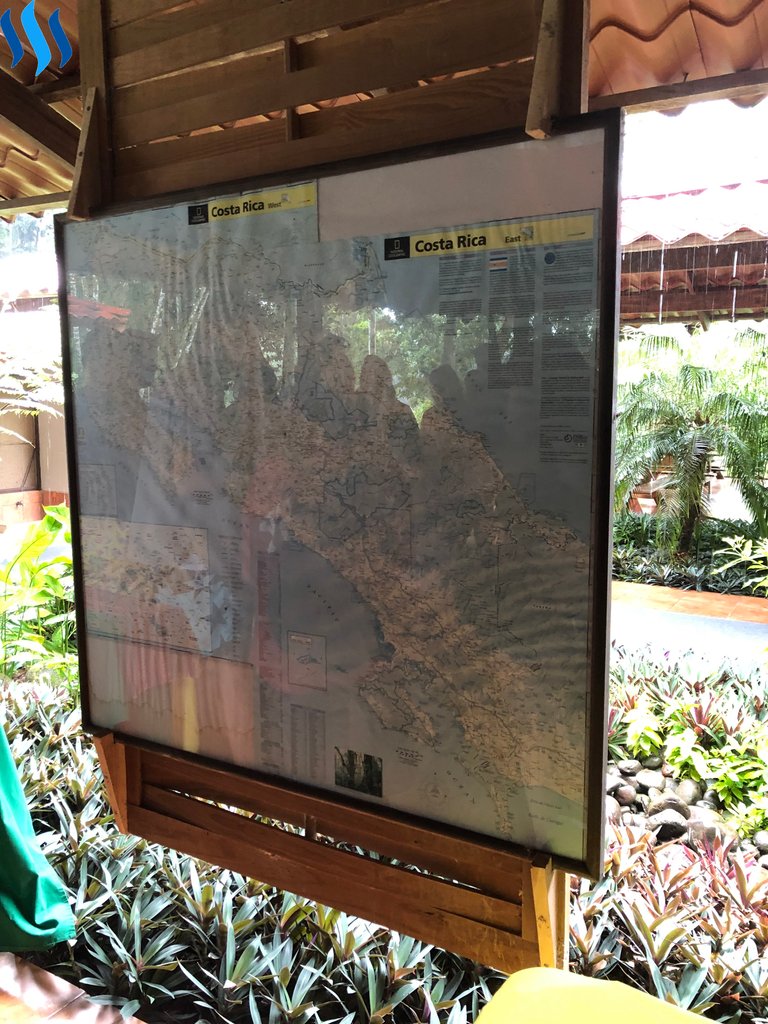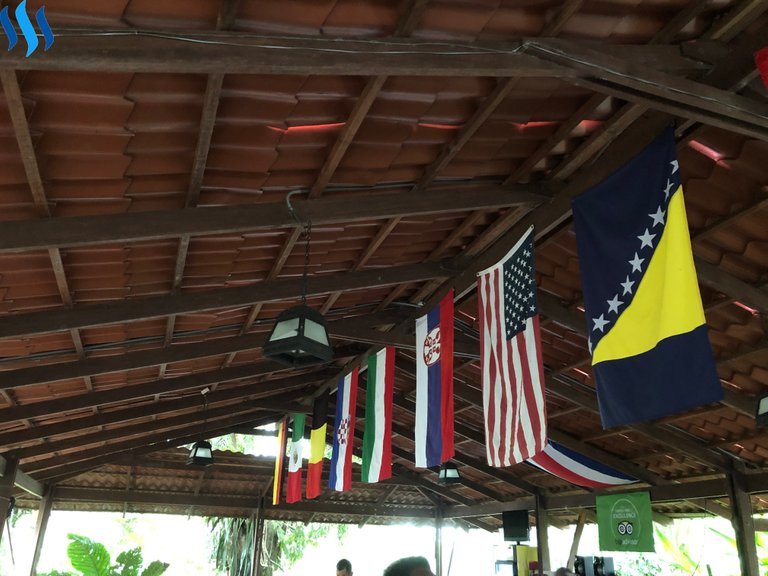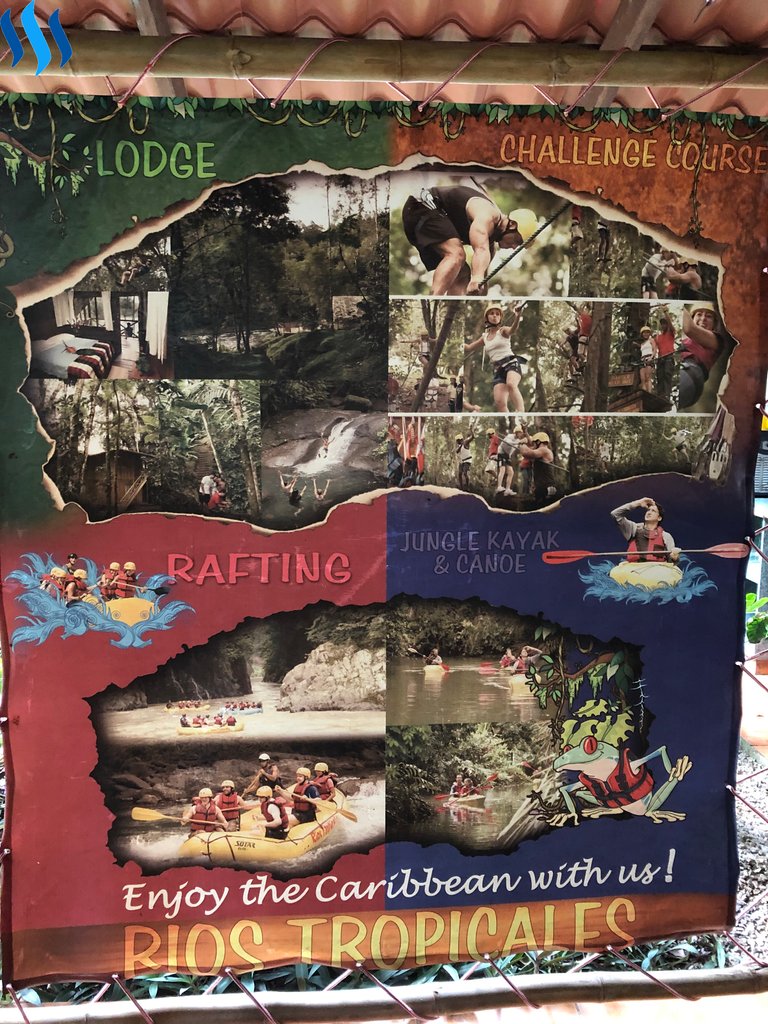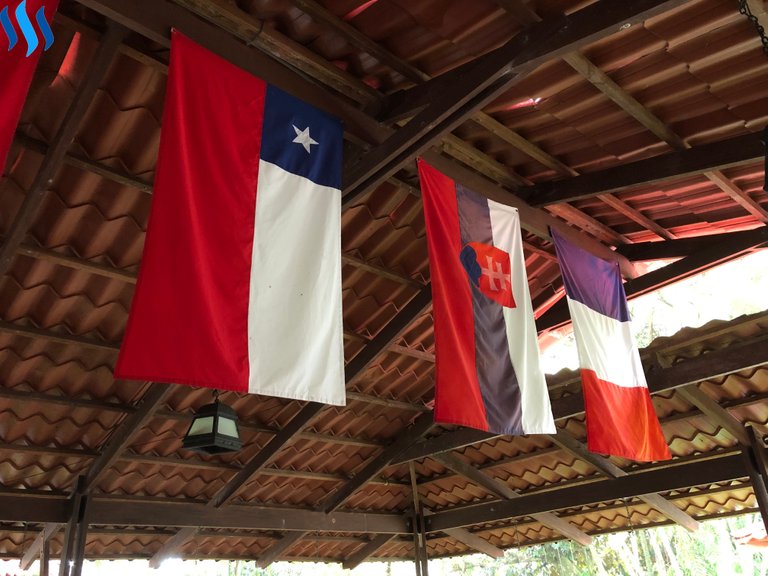 With a belly full of food, it was time to head home. I did not realize how burnt I was until the next day. All I can say is reapply your sunscreen over and over. You are encouraged to use specially formulated natural sunscreen containing no chemicals. This is to protect the marine life as it washes off. A new tan is not all I went home with. I bought a very cute, hand-made bottle with Sloths on it. The two-toed Sloth is one of the many native Costa Rican animals. You can purchase many different hand-made crafts in Costa Rica. I love supporting local vendors. In my opinion, the hand-made crafts are a nicer souvenir. Every time I look at my bottle from now on, I will not only be reminded of my amazing trip, but also the lovely local grandma that made it.
A touch of the sun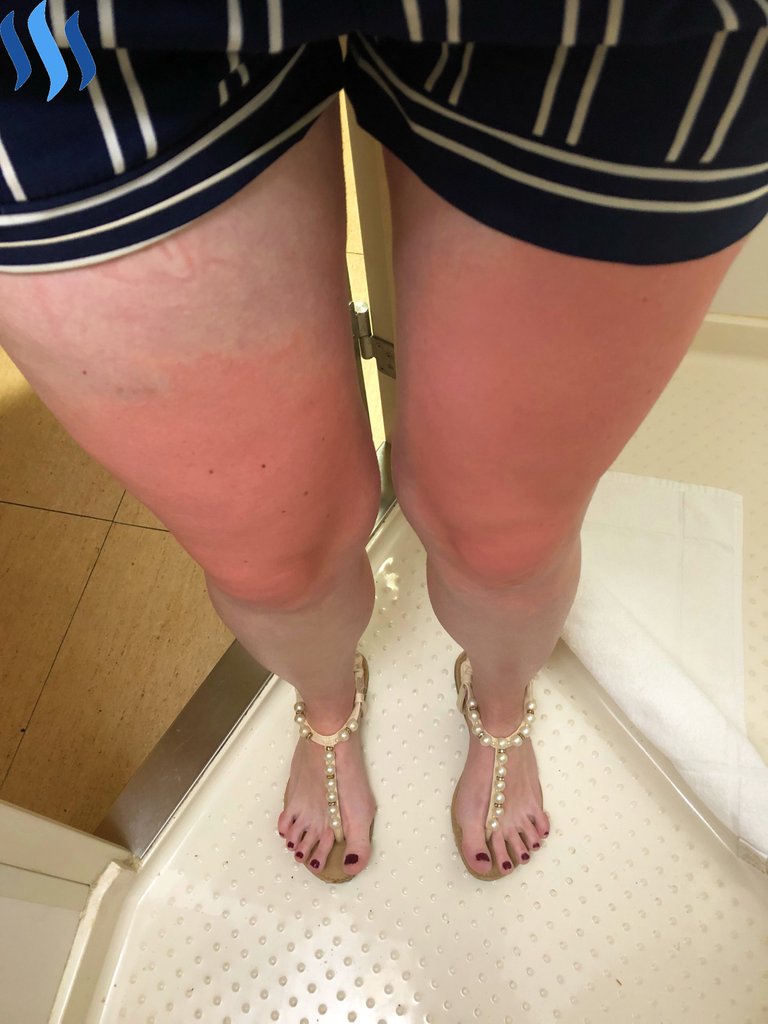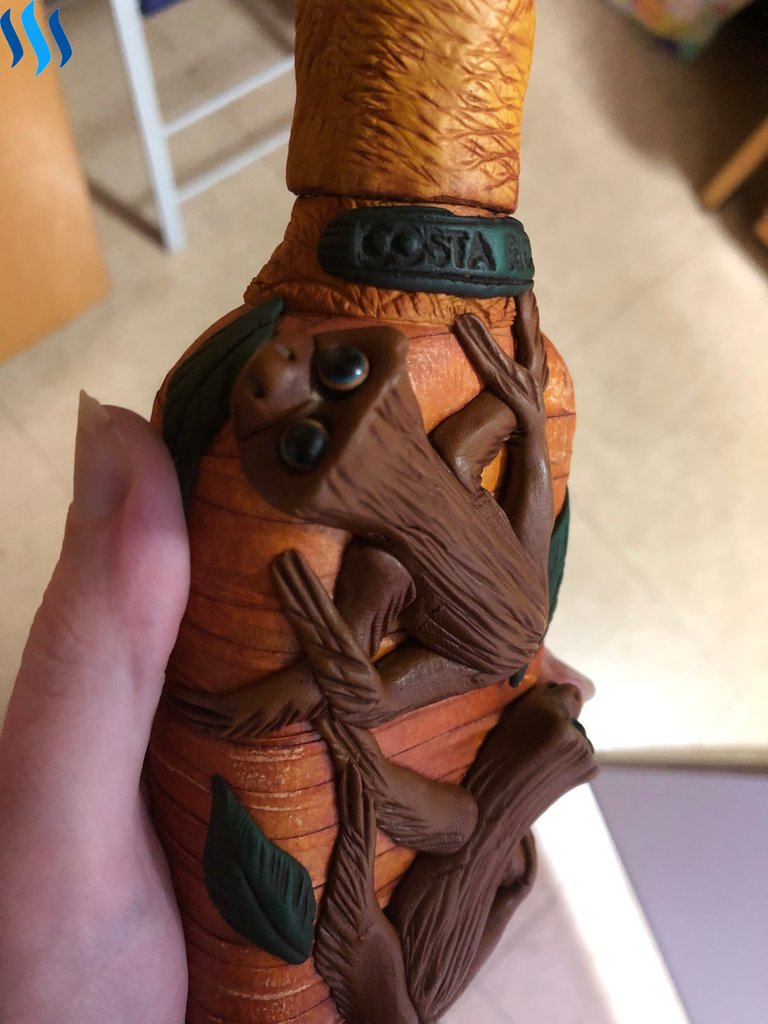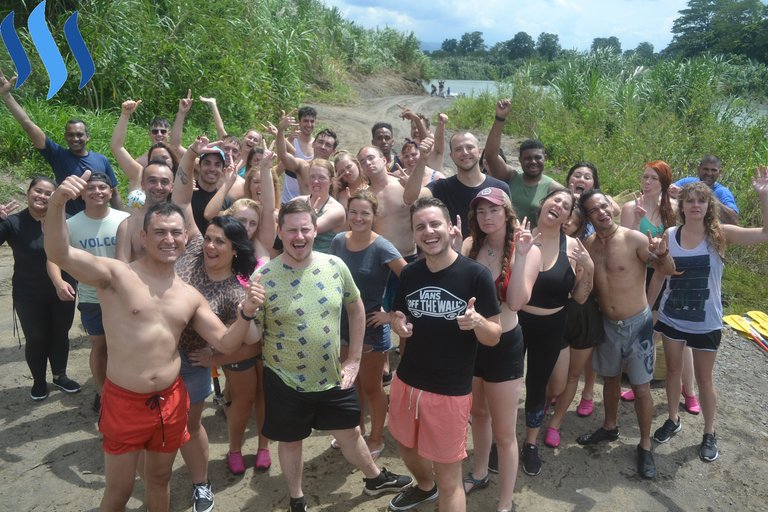 I hope you have enjoyed my blog on White Water Rafting in Costa Rica, thank you for reading and I look forward to sharing more adventures with you, until next time, Vegoutt Everybody!