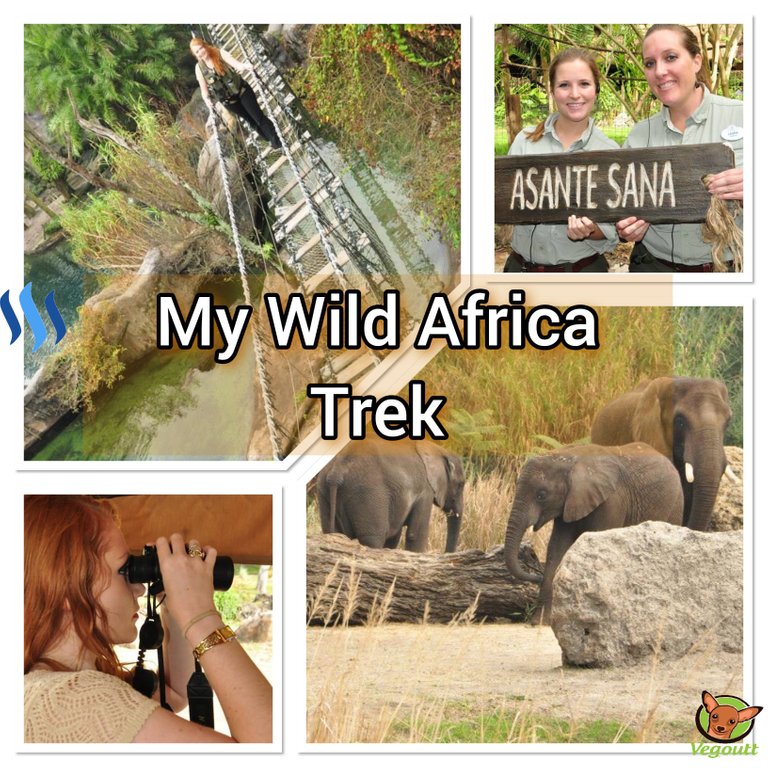 Dear Steemit friends, let me take you into the depths of wild Africa. Actually, Orlando Florida in the United States. This may sound really strange as the first thing that comes to mind about Orlando is Disney World, not Africa. Disney World in Orlando is made up of 6 theme parks, Magic Kingdom, Animal Kingdom, Epcot, Hollywood Studios, Typhoon Lagoon and Blizzard Beach. Wild Africa is apart of Animal Kingdom. I was lucky enough to stay on-site at the Animal Kingdom Lodge. It is the most incredible place to stay and I will be posting a separate blog about this hotel and the individual parks at another time.
I love all animals and I live my life in such a way to cause the least harm to them and the environment. Ever since I was a child, I have had a special connection to African animals, in particular the African Elephant. The way they stick together as a herd and let the oldest female, the Matriarch, lead them has always empowered me. I only found out about the Wild Africa Trek while I was staying at the lodge.
To find me, look for my Chihuahua's Face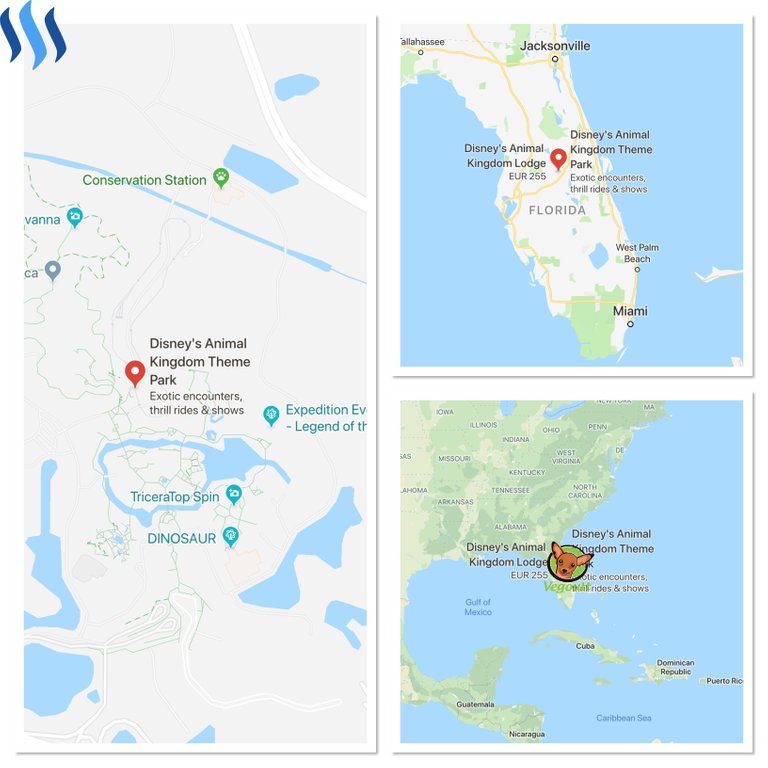 The Wild Africa trek is a separate activity from anything within the Animal Kingdom Park. It offers a unique, private tour of the wildlife reserve. Animal Kingdom is in no way a zoo. It is a nature reserve filled with rescued African Animals. All the animals are in the reserve together without separate enclosures. Predators and prey share the same space as they would in the wild. Of course, the Lions don't attack the Gazelles as they are amply fed. Included in the admission price to Animal Kingdom is a safari tour. The large jeep takes you inside the reserve, runs continuously throughout the day and is about 20 minutes long. This is a great tour not to be missed.
The Wild Africa Trek is a more in-depth immersive experience. The trek leaves once a day at dawn and takes a private group of up to 6 people. Two experienced tour guides take you on a 3-hour unforgettable experience across rope bridges and prepare a beautiful traditional African breakfast.
My team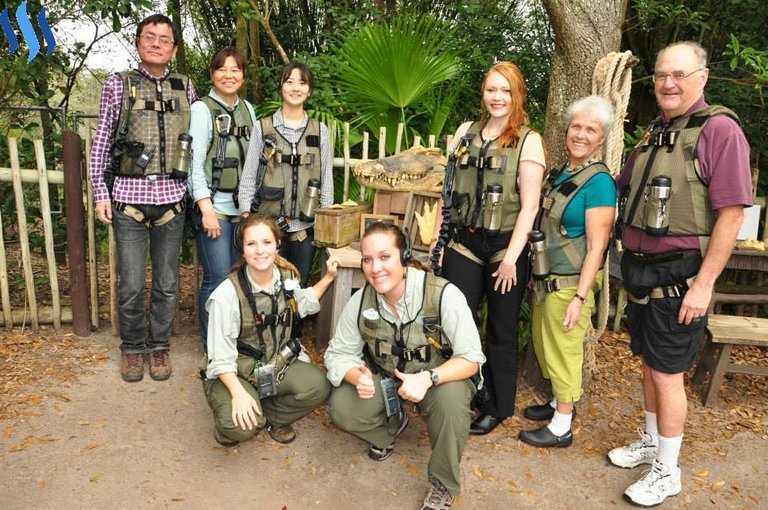 Regular safari vehicle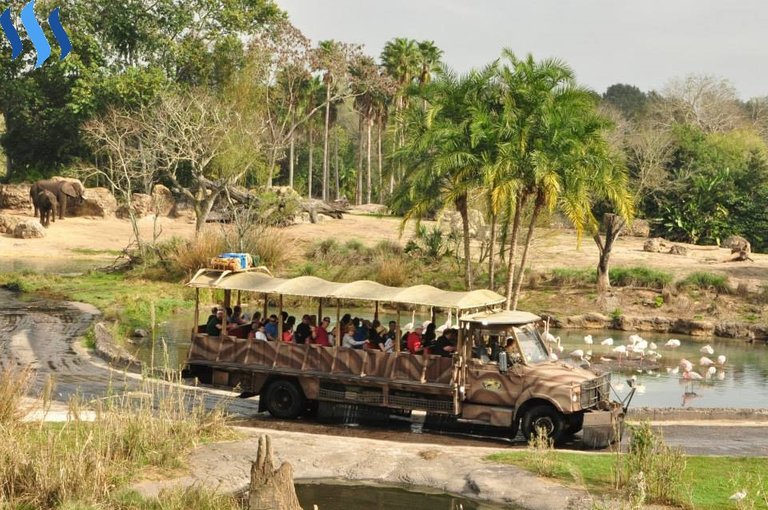 Our private safari vehicle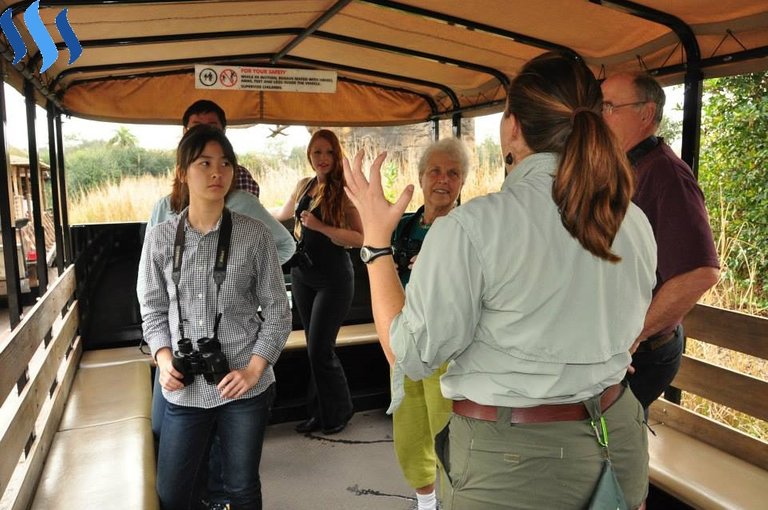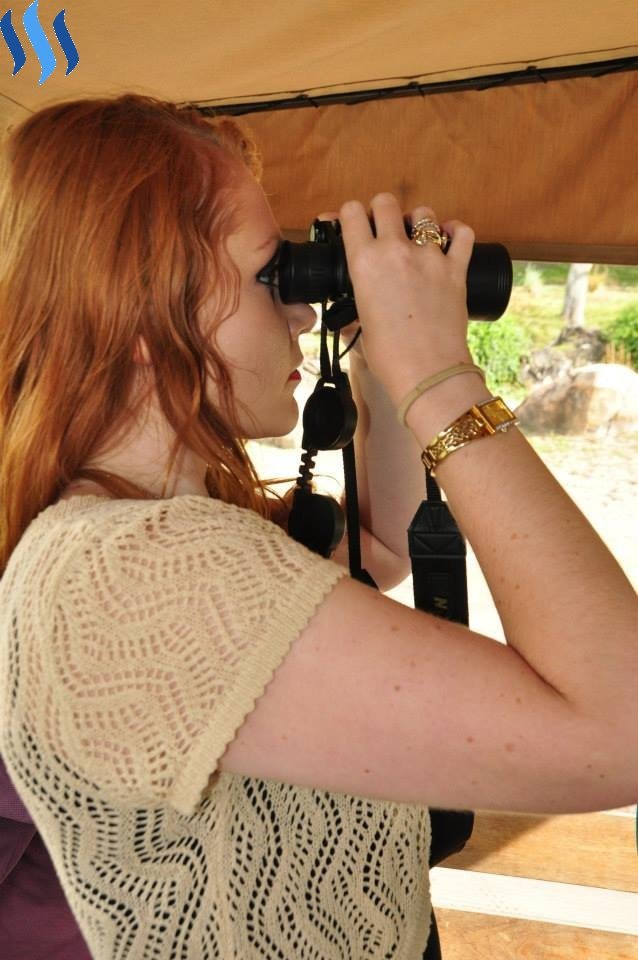 Before setting off on our Trek, the tour guides introduced themselves and gave us a safety briefing. All the do's and don'ts of the African savannah. We were suited up in safari vests, given our own personalised metal water flasks to keep and binoculars. Once we had been briefed, we headed to our private jeep. Our jeep was very similar to the ones used for the safari tours, just smaller. We drove into the reserve slowly and got really up-close and personal with some beautiful Water Buffalos and Gazelles. The little Jeep would stop frequently to allow us to take photographs.
Termite mound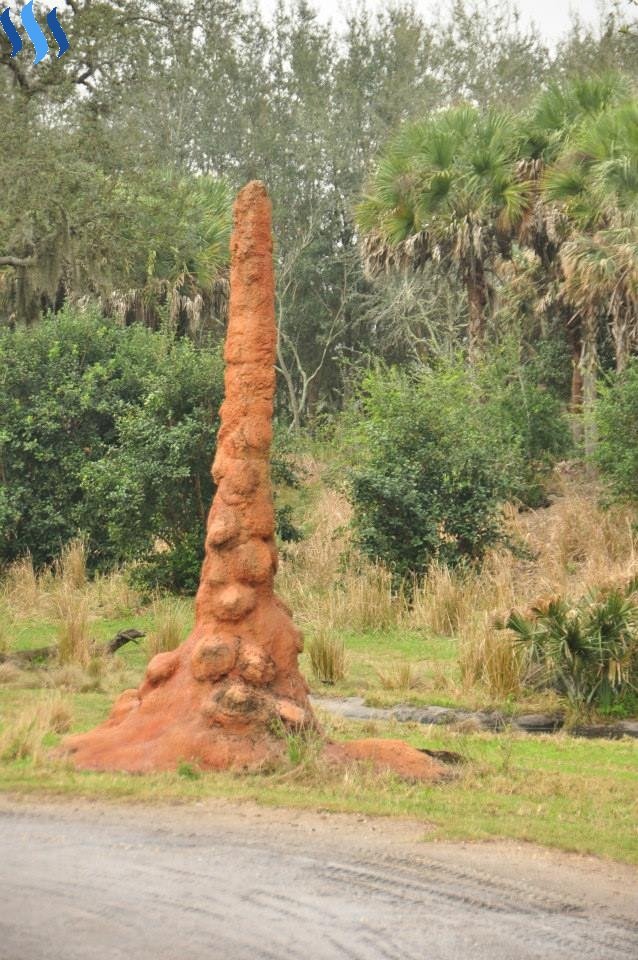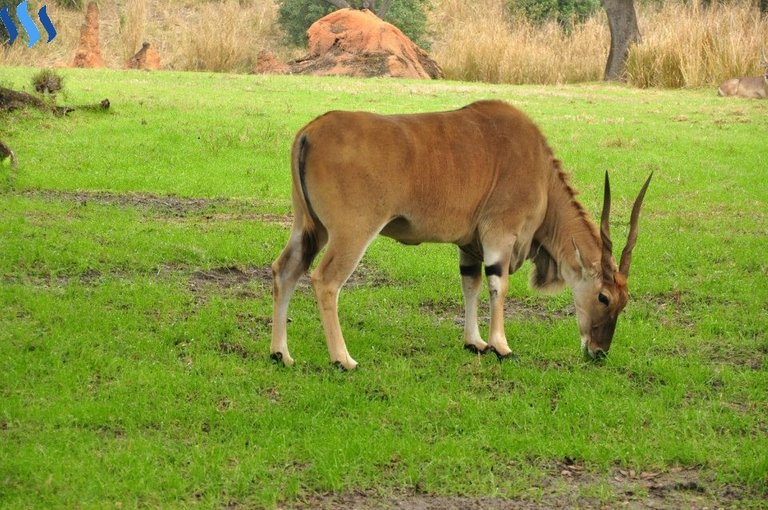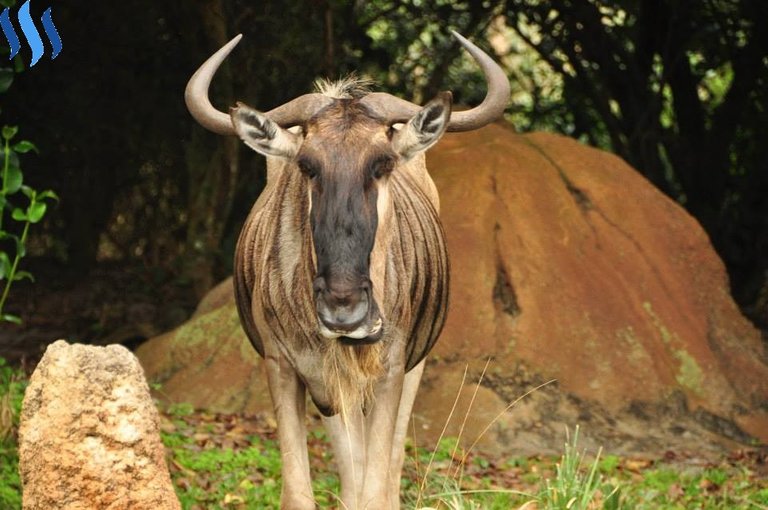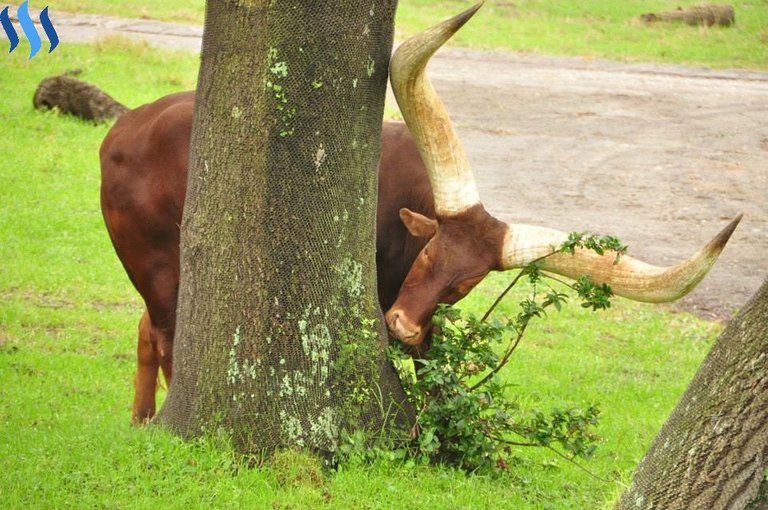 After driving around for a little while we stopped by some rope bridges. The guides gave us the option to go across the rope bridges or to sit them out. I am happy to say the whole team agreed to cross the bridges. We were harnessed up and connected by carabiners. The first bridge we went across was over the ponds where the Hippos live. It is crazy to think how dangerous these cute looking animals can be. The guides explained to us about how Hippos are at the top of the African food chain with no natural predators.
Hippos may seem gentle, but any naturalist will tell you they're just as dangerous as lions or crocodiles. Hippos can exert a downward bite force of 2,000 pounds per square inch as well as, open its mouth to 180 degrees. The guides showed us to a fossilized skull to examine just how large their teeth are.
Crossing the first rope bridge over the Hippos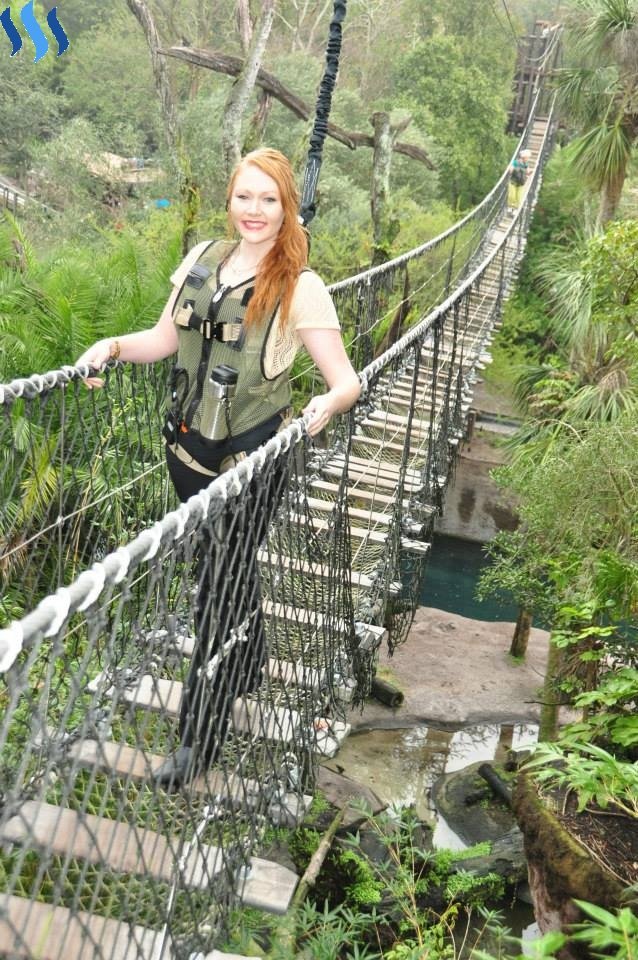 Crossing the second rope bridge over the Crocodiles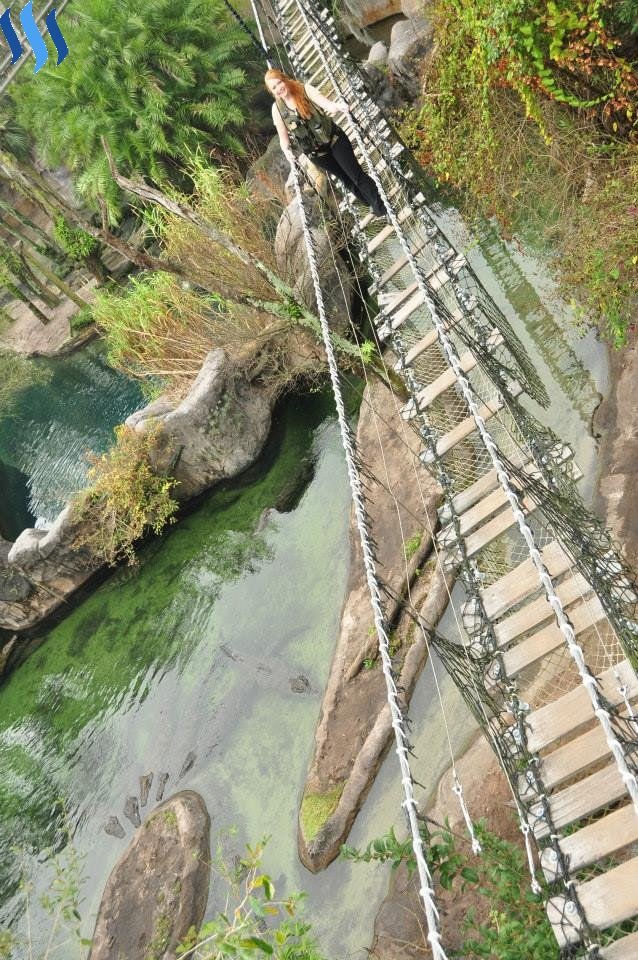 Hippos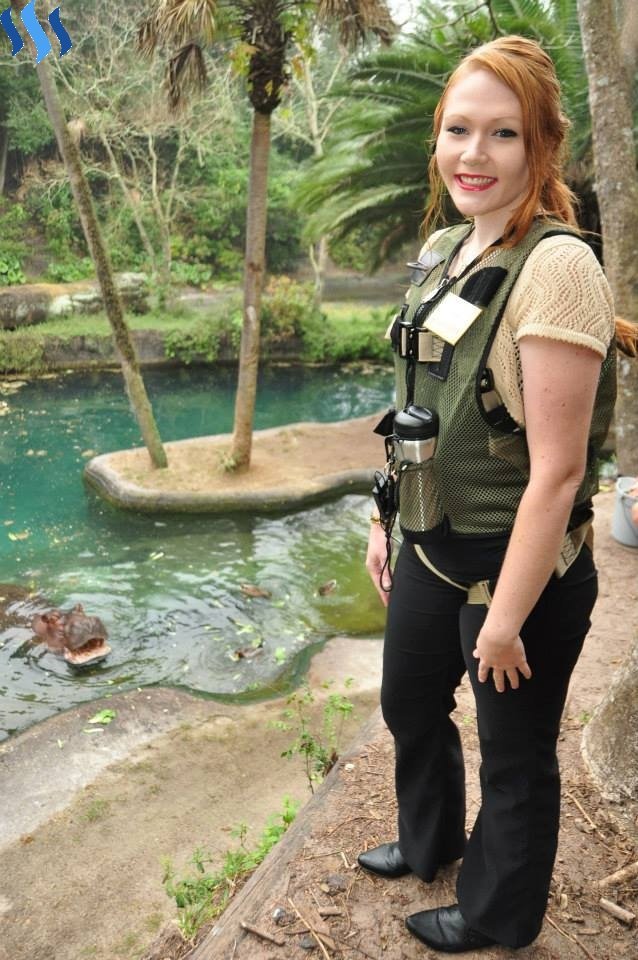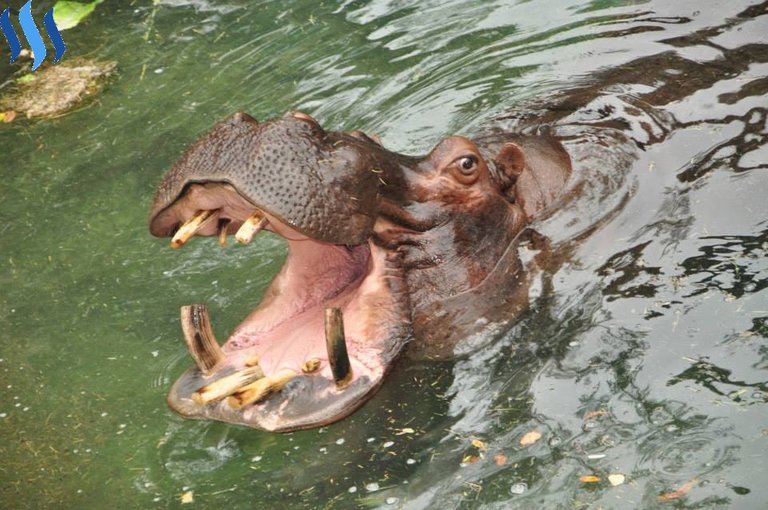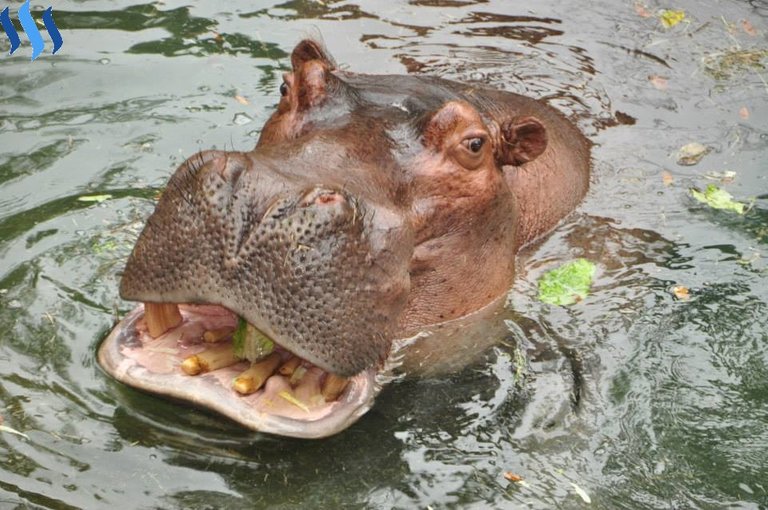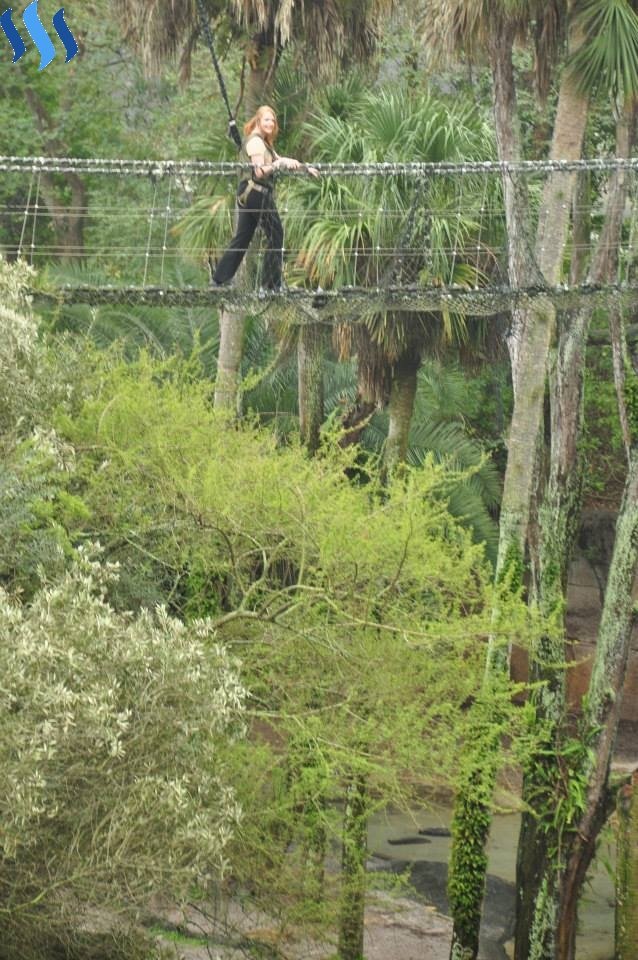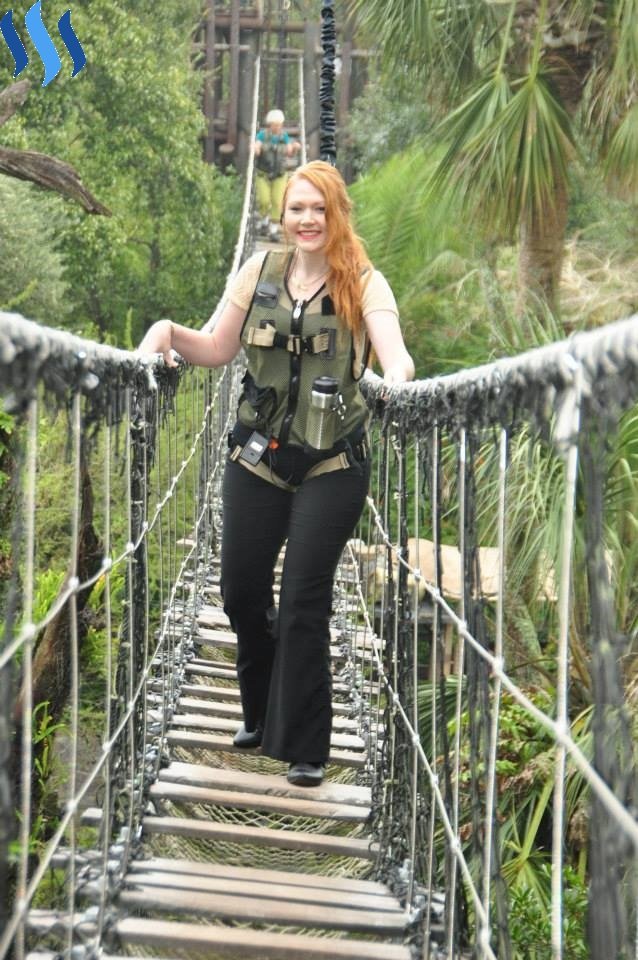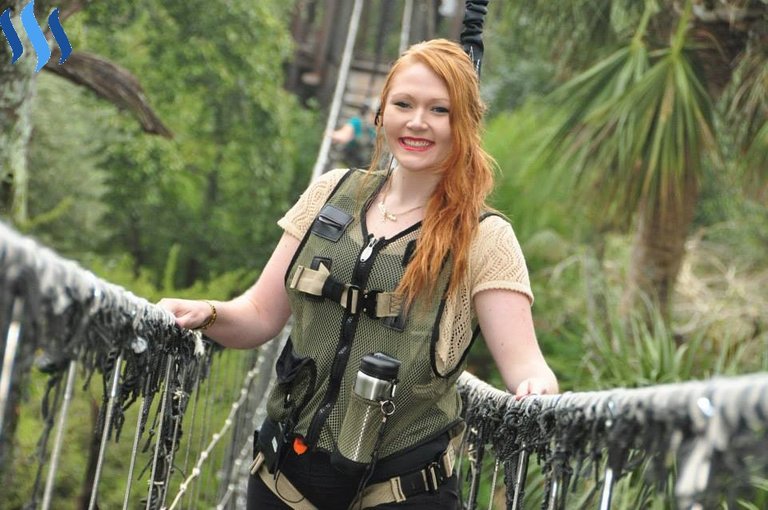 Hippo skull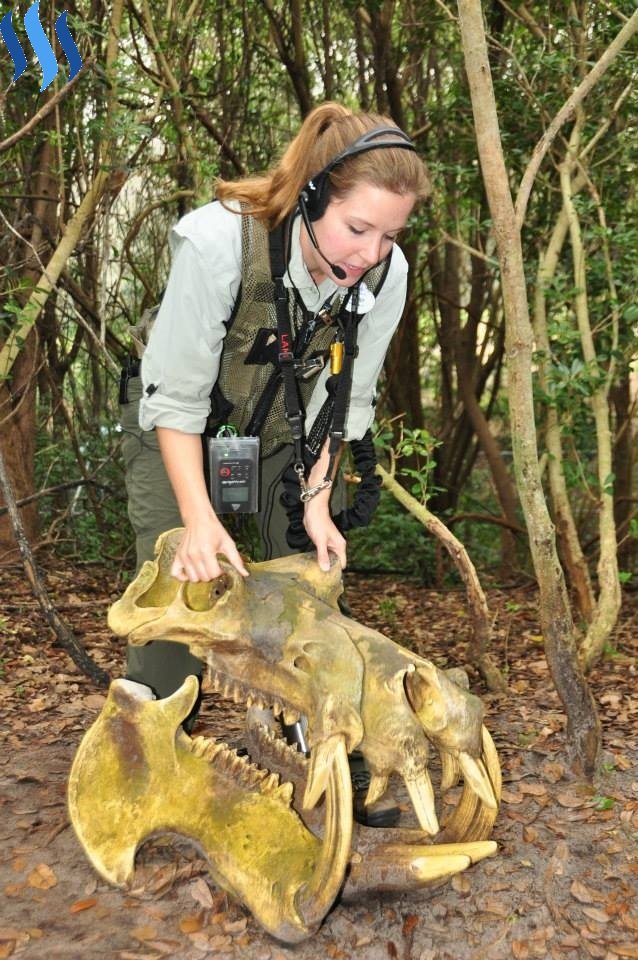 The next bridge we crossed was over the Nile Crocodiles. It is kind of ironic seeing crocodiles here in Florida, the state is famous for its Alligators. A lot of people don't know the differences between Gators and Crocs, but there are quite a few. The most obvious is the size. An adult Crocodile will be several feet longer than a full-grown Alligator. The Shape of the snout is quite different. The Crocodile's snout is pointed and V-shaped, whilst, the Alligator's is wide and U-shaped. The difference that children notice most is the smile or toothy grin if you will. Crocodiles can't hide their teeth, but Alligators' teeth are hidden when their mouths are closed. The Nile Crocodile can reach a maximum size of about 20 feet (6 metres) and can weigh up to 1,650 pounds (748 kilograms).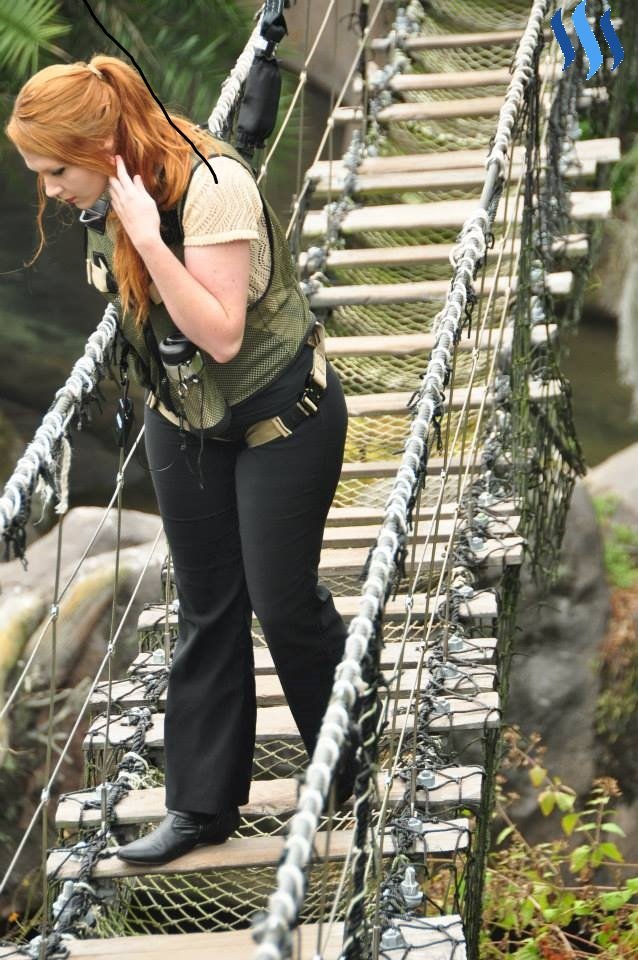 Crocodiles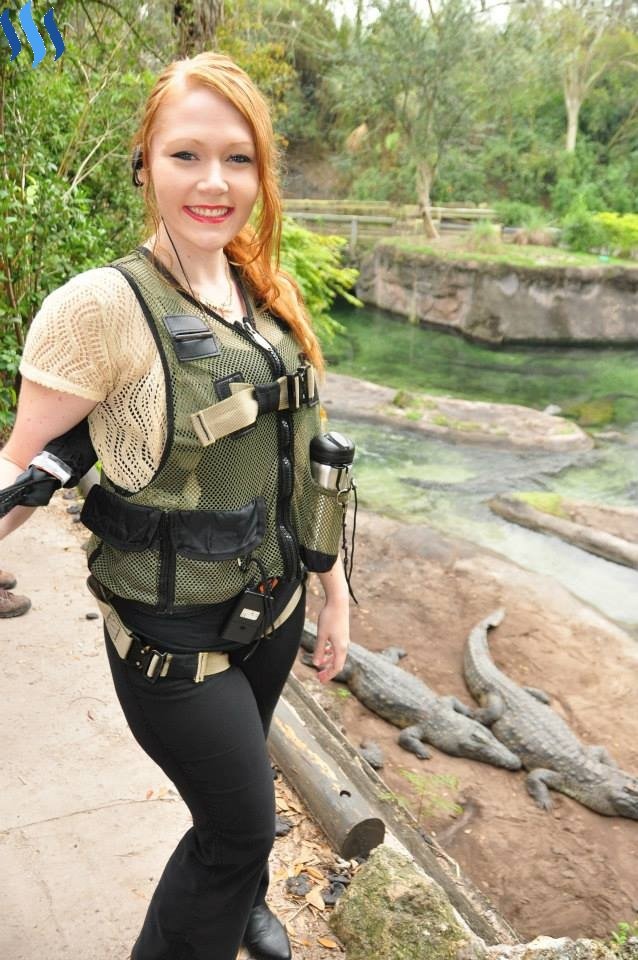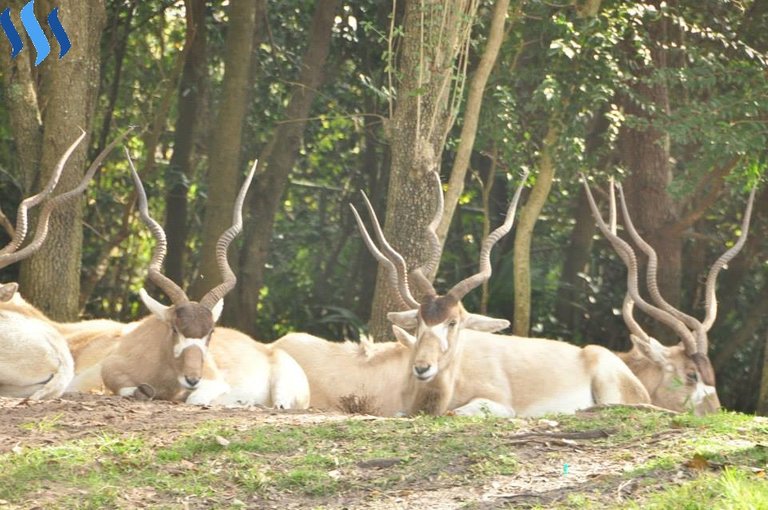 After trekking across the bridges safely, we made our way back into our jeep. We headed out onto the plains of the reserve. As now it was later in the morning, more animals were awake. We were lucky enough to see Zebras, Giraffes and my favourite, Elephants. These animals are so majestic and it is such a privilege to be able to see them this close. It is incredibly sad that African Elephants are on the brink of extinction. African Elephants are classified as vulnerable to extinction. Poachers killed over 100,000 African Elephants for their ivory from just 2010 to 2012. Poachers are not the only threat to these beautiful animals. Shooting safaris that encourage tourists to shoot and kill these animals for sport are held frequently. In my opinion, nobody has the right to take away the life of any other living creature.
There are many ways that you can help with conservation. Many legitimate not-for-profit organisations that take monetary donations as well as volunteers. There are far more of us that care about animals than those vowed to hurt them, so why are we fighting a losing battle? Evil exists in the world not because of evil people but because good people do nothing.
"Only when the last of Animals horns, tusks, skin, fur and bones have been sold, will mankind realize that money cannot buy back our wildlife" ~ Paul Oxton
"Animals should not require our permission to live on Earth. Animals were given the right to be here long before we arrived" ~ Anthony Douglas
Zebras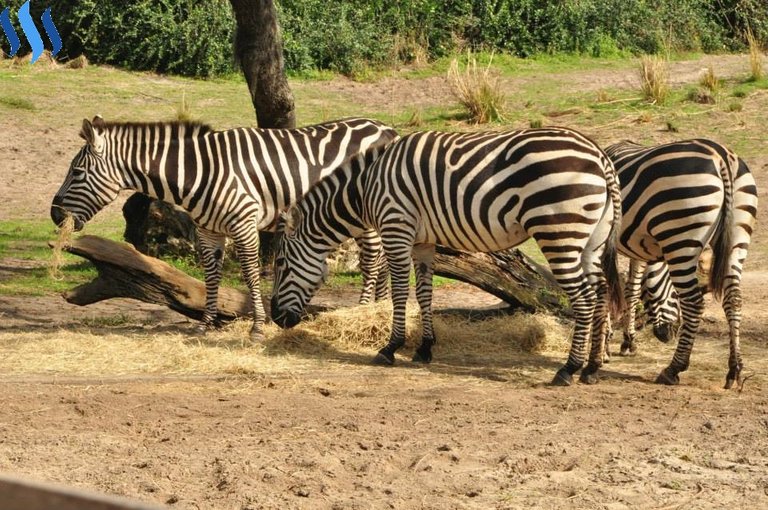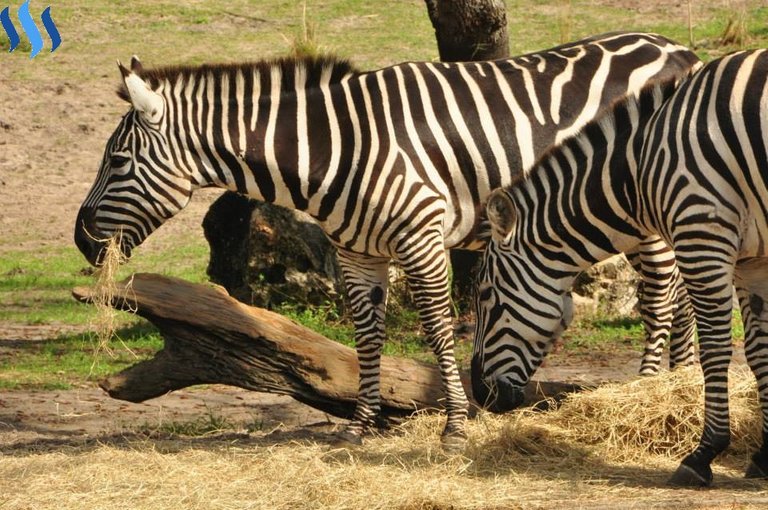 Giraffes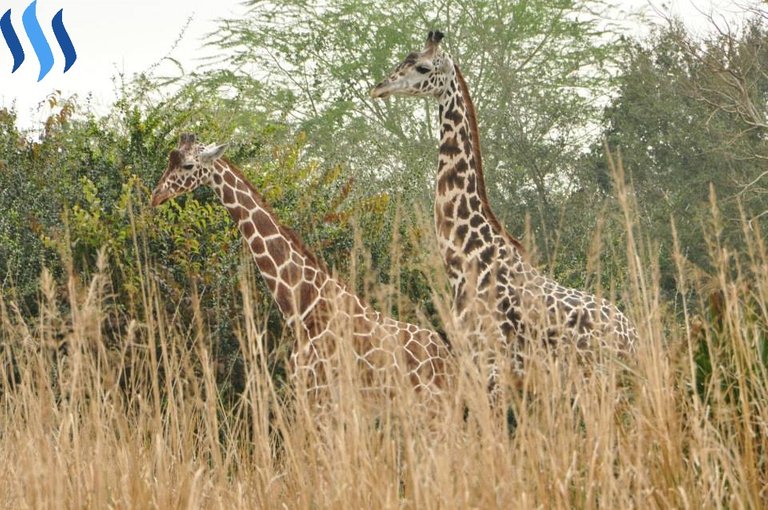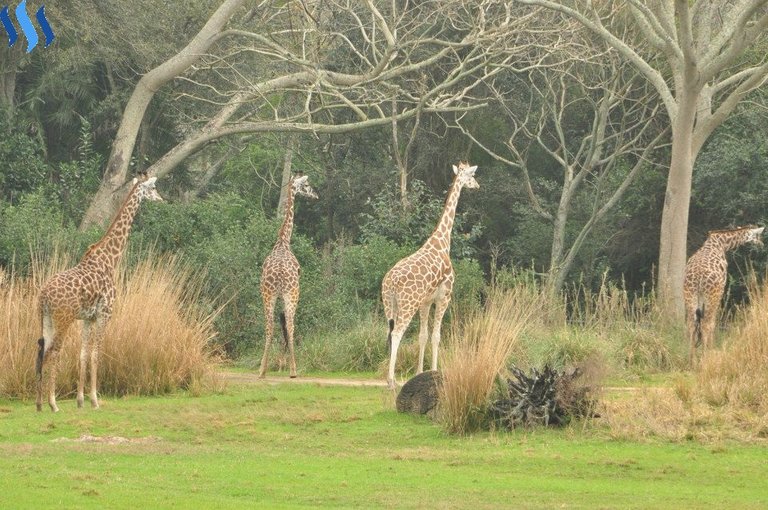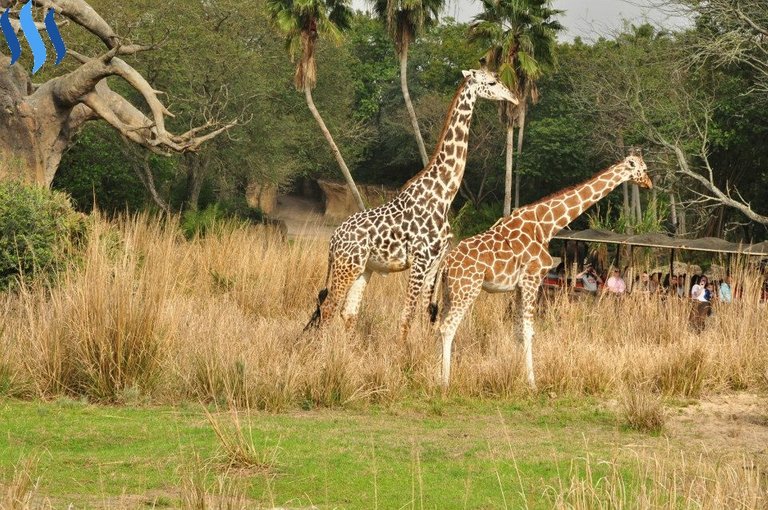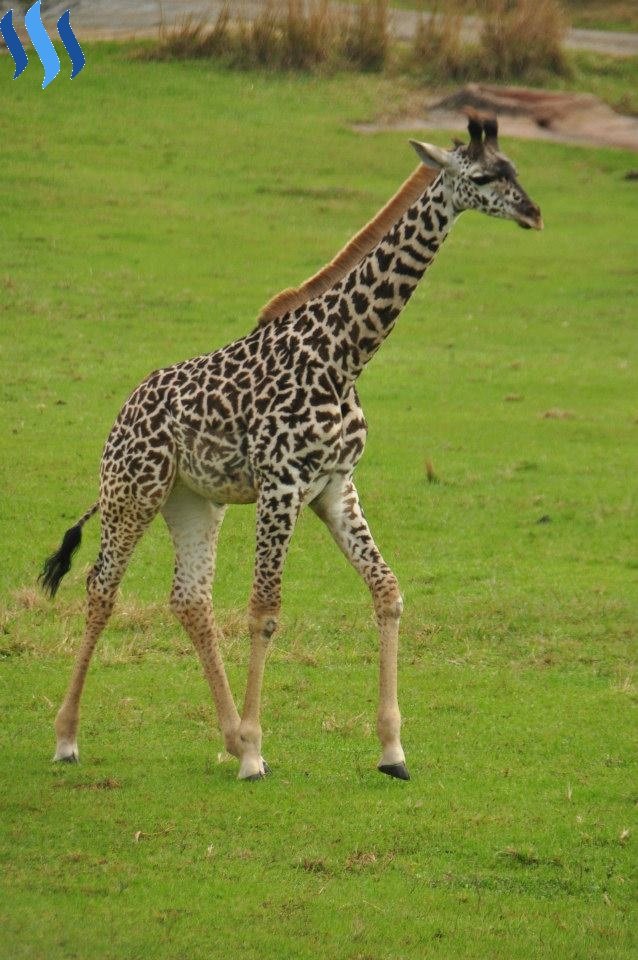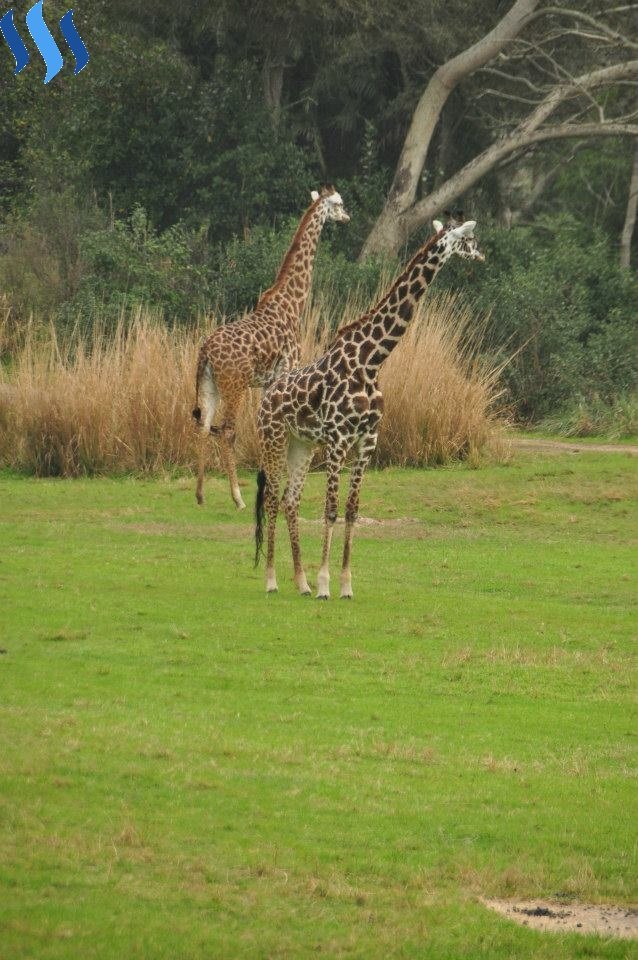 Elephants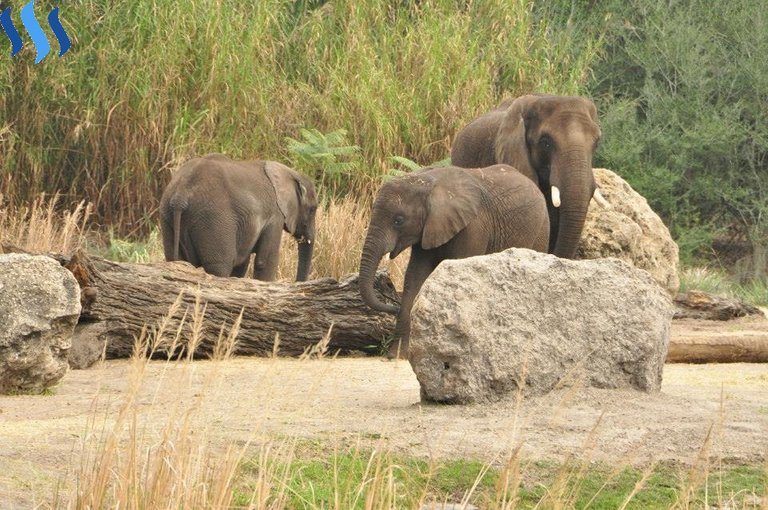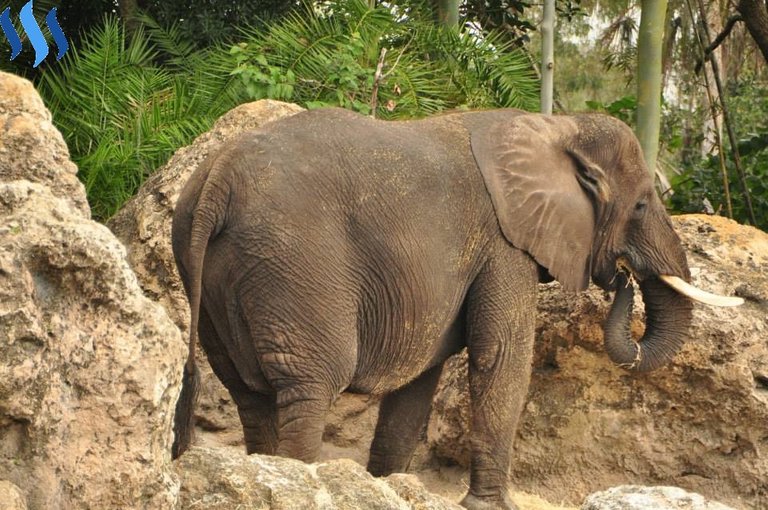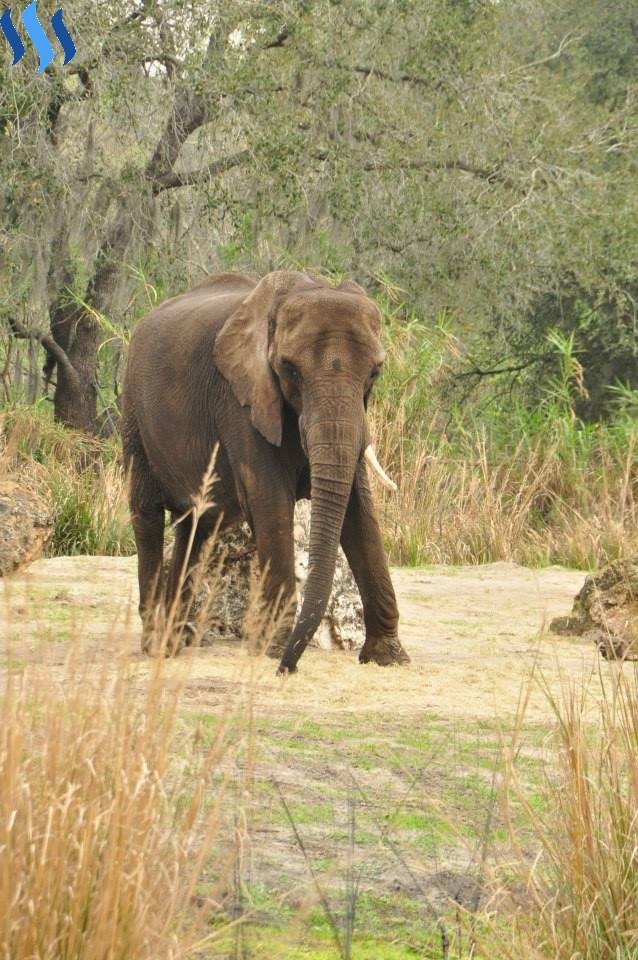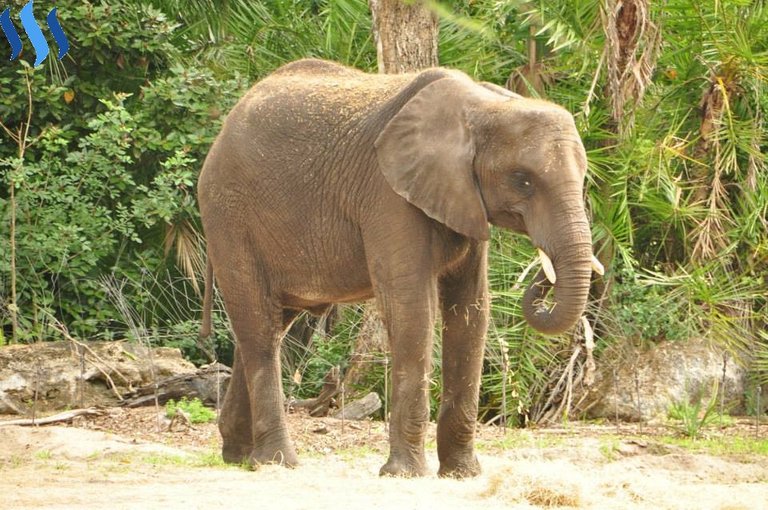 After getting a wonderful look at the animals, we pulled up to a little treehouse by the waterhole. We were presented with a traditional Swahili breakfast. We had a beautiful table spread full of vegan delights. We had some sweet bread, assorted edible flowers, nuts, fresh fruit and Mandazi. Mandazi was my favourite, it is similar to a western doughnut. It is a wholesome combination of slightly-sweet cardamom doughnuts and gunga peas simmered in coconut milk until thick and creamy. It was absolutely delicious. The fruit and nuts were also served warm and were delightful. The best part about breakfast was the view of the Savannah.
Sitting down together for a Traditional African Breakfast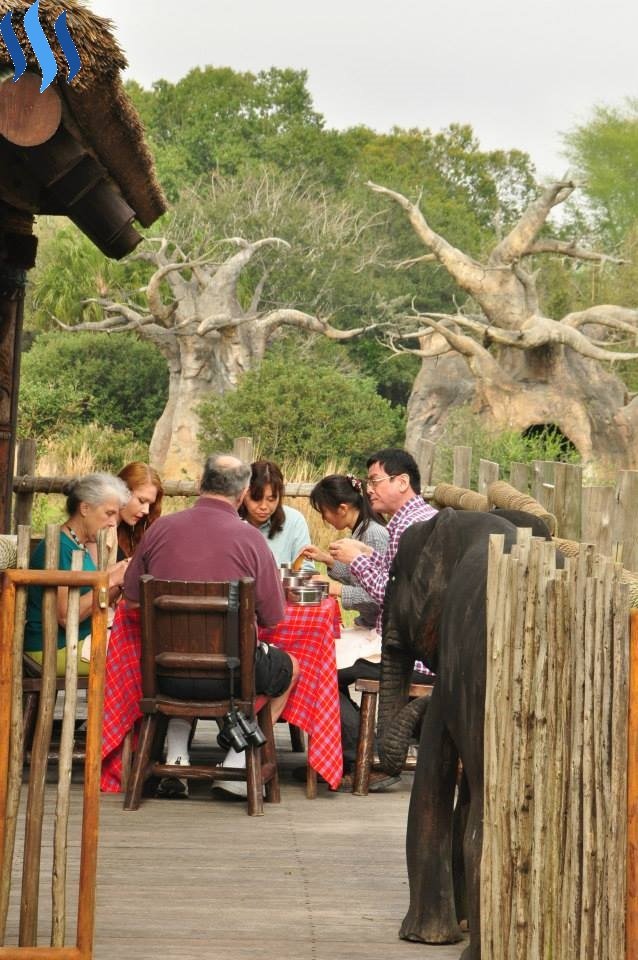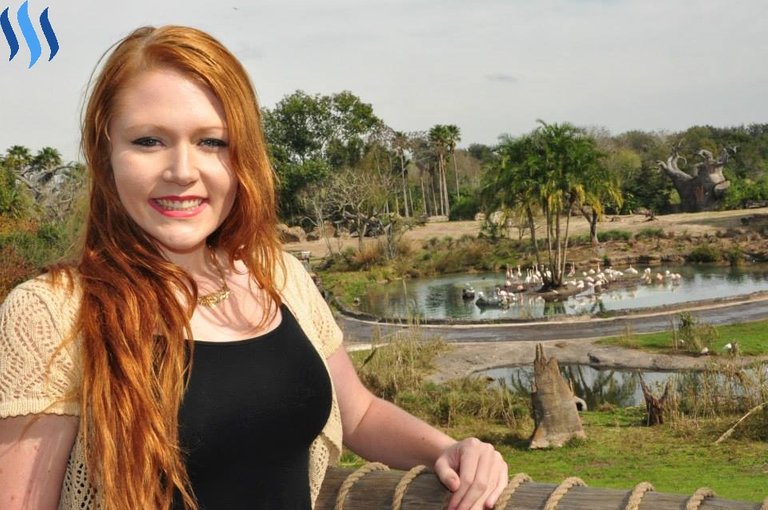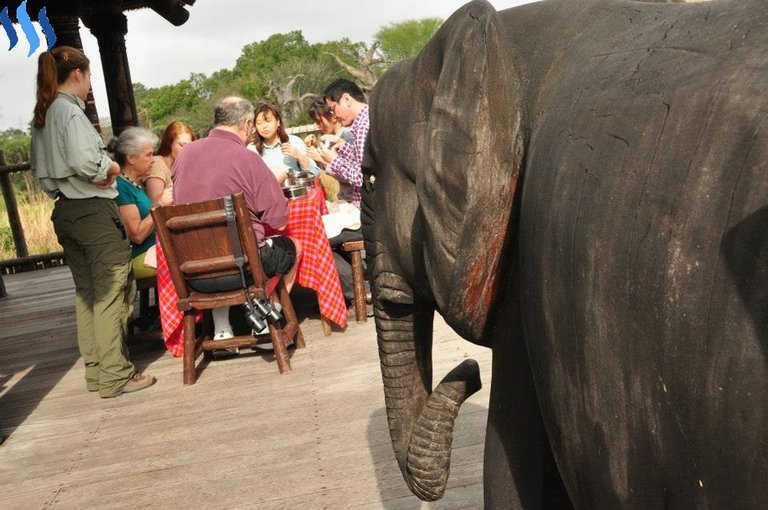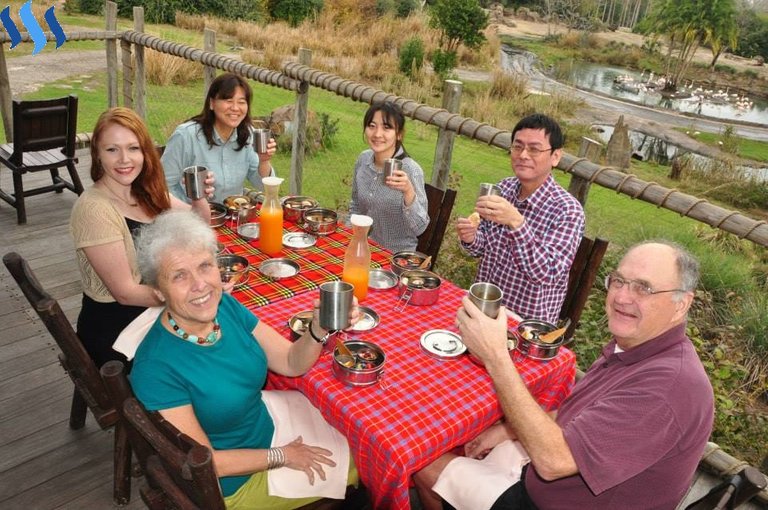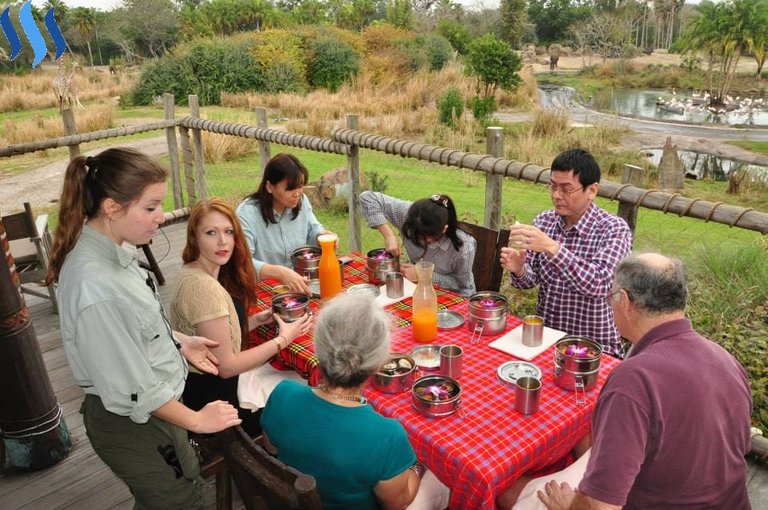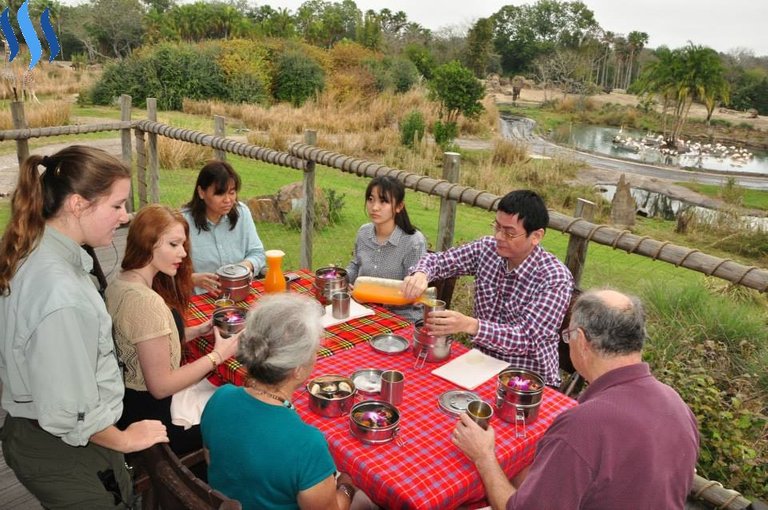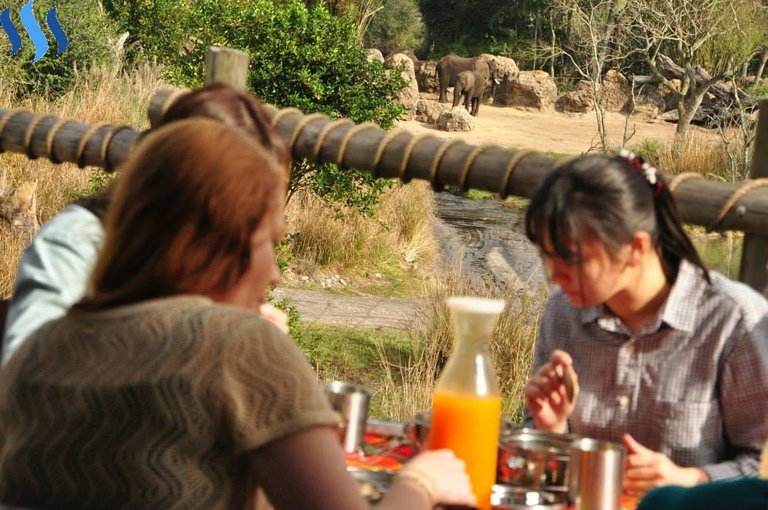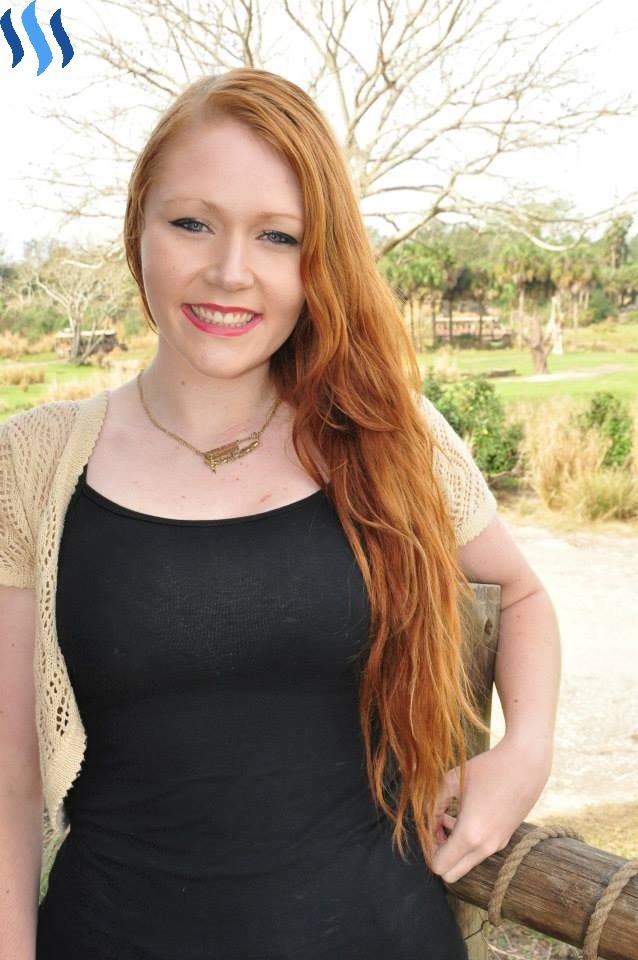 After filling our bellies with the delicious food, it was nearing the end of our trek. We boarded the jeep for the last time and headed back out into the reserve. We got to drive past Pride Rock, that's right, from The Lion King, this place was owned by Disney after all. The Lions were lazing out in the sun enjoying one of their many naps. Lions sleep for about 20 hours a day, talk about a catnap. I have to hand it to the tour guides, they were informative, friendly and very passionate about conservation. Disney actually run their own conservation fund and I am proud member.
The Disney Conservation Fund was inspired by Walt Disney's conservation legacy and established on Earth Day in 1995. Aimed to help protect wildlife around the world. The Disney Conservation Fund has awarded more than US$70 million in grants supporting efforts to save wildlife, inspire action and protect the planet. Together we can make a difference.
Lions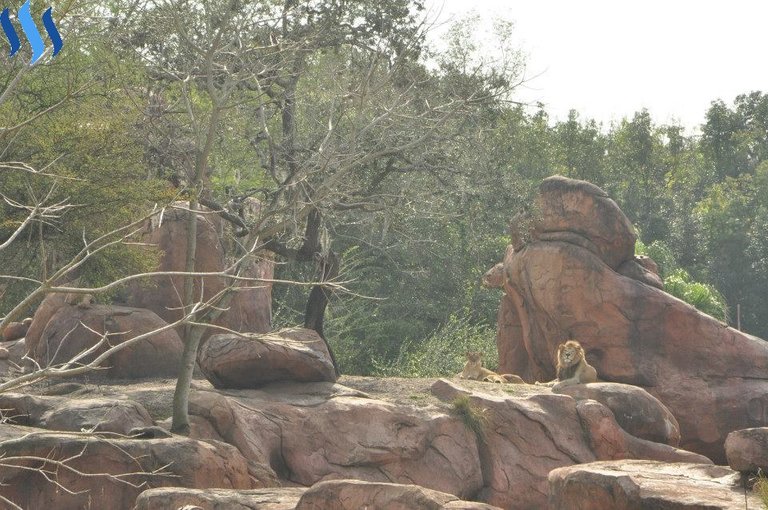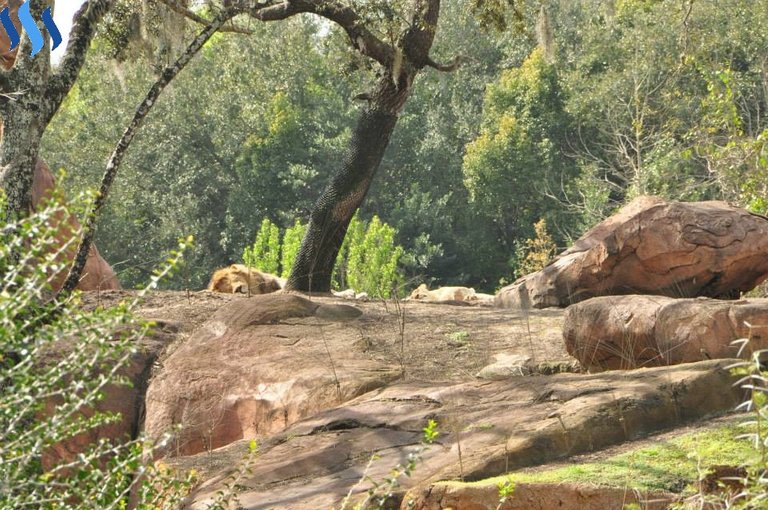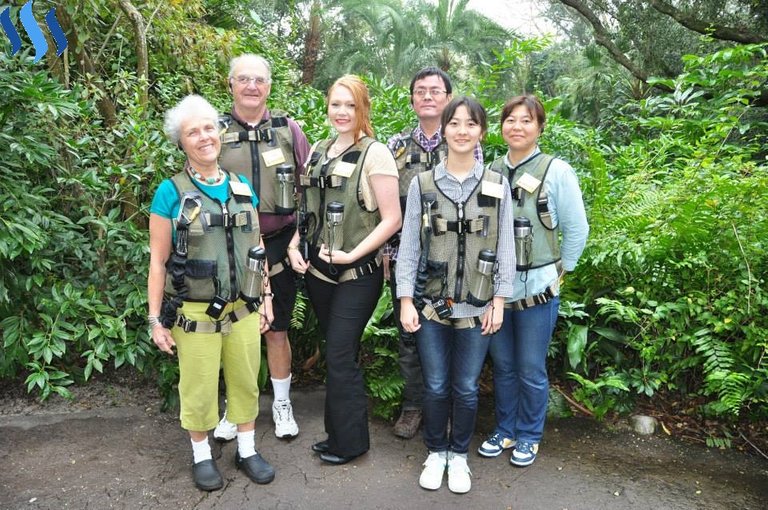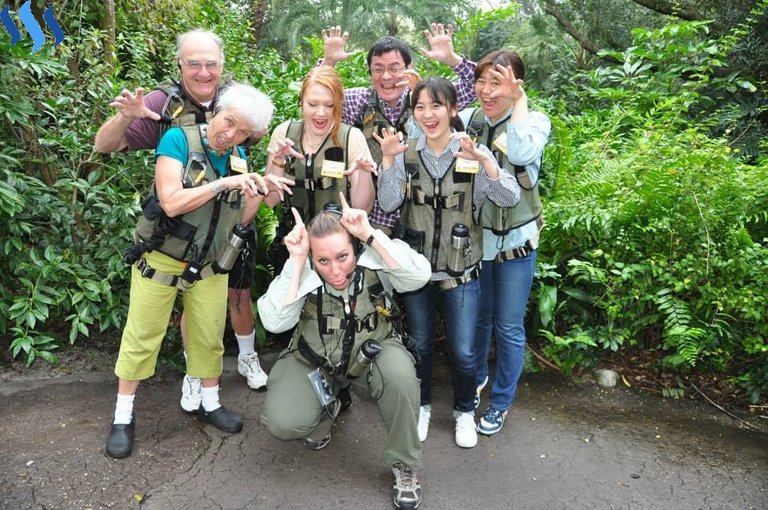 I hope you have enjoyed my blog on My Wild Africa Trek, thank you for reading and I look forward to sharing more adventures with you, until next time, Vegoutt Everybody!
Asante Sana is Swahili for Thank you very much