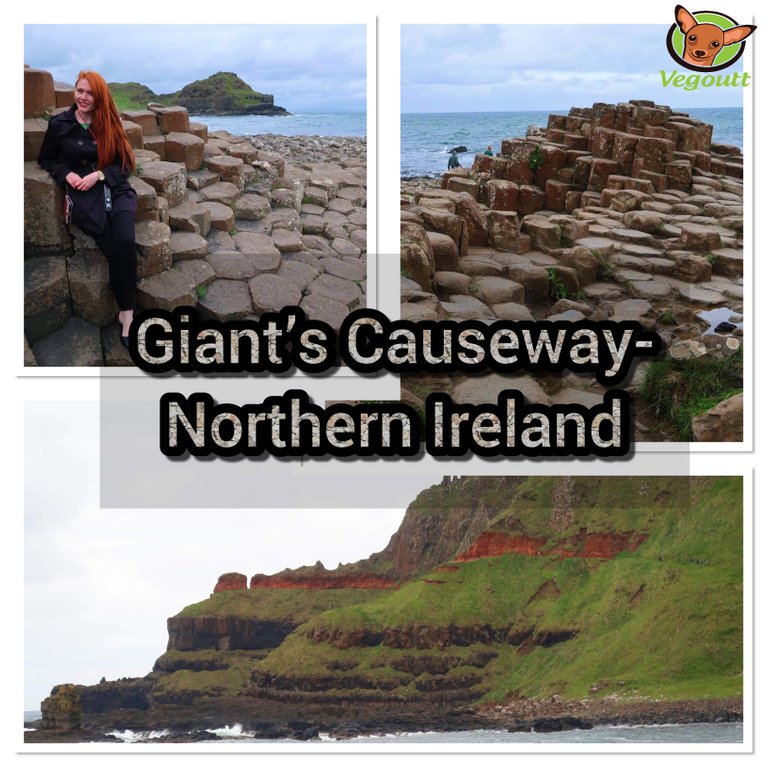 Dear friends, let me take you on a mystical journey into the land of myths and legends. The island of Ireland is full of fairy-tales and folklore. Once you visit the beautiful island, it is easy to see how so many wonderful legends were dreamt up here. In this blog, I will be exploring the Giants Causeway in Northern Ireland. It is located on the Northern tip of the Island. The land is lush, rugged and relatively untouched. There are very few places left on earth with such raw natural beauty. Technically, the island of Ireland is divided up into two countries. Northern Ireland being a part of the United Kingdom and The Republic of Ireland being independent. However, apart from the currency being different, Northern Ireland using Pound Sterling and The Republic of Ireland using the Euro, there isn't much difference. There are no hard borders or any borders in fact and all of us hope there never will be. While travelling around this gorgeous island, it is advisable to either have a travel card loaded with both currencies or at least have some of both currency on you. Some of the top tourist attractions in both countries accept either currency.
To Find Me, Look For My Chihuahua's Face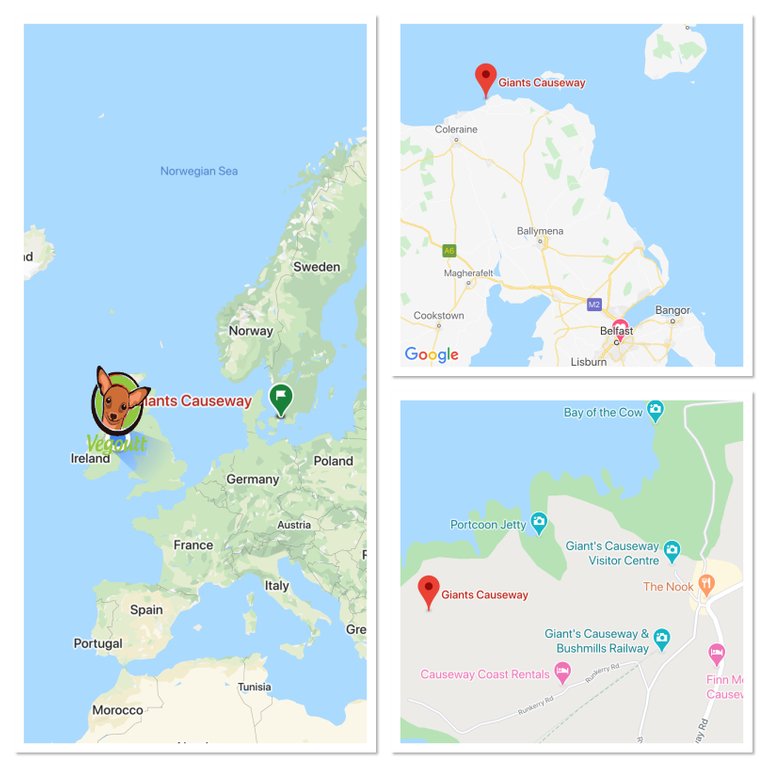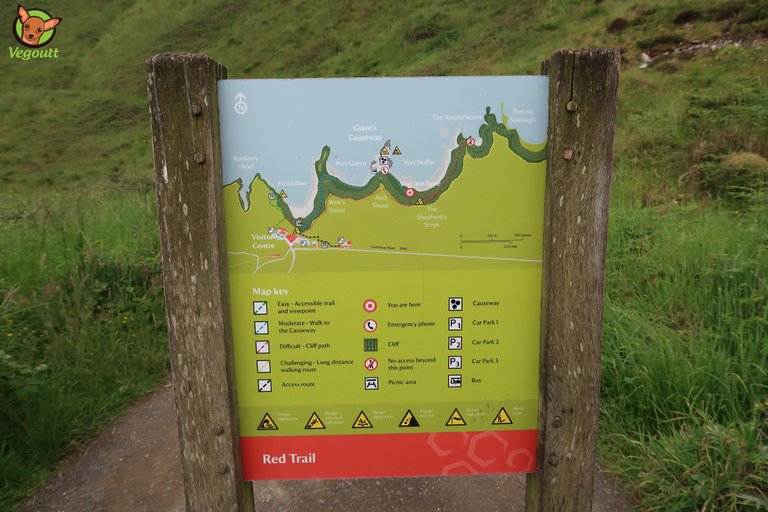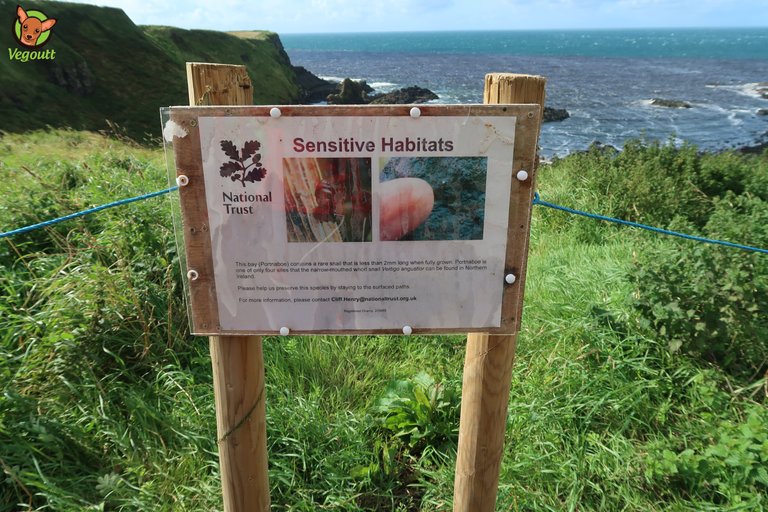 The Giant's Causeway is one of the most beautiful places that I have had the privilege to visit. The combination of the rich red soil against the vibrant green grass with the ocean in the background is invigorating. There are several other impressive attractions in this area which I will tell you about towards the end of this blog. This will allow you to plan your visit according to what tickles your interest. We drove up to the Giant's Causeway from Belfast. It is an easy journey by car. There are also several buses that will get you there as well as tour companies of course. Personally, I am not a fan of tours, I feel like they are too rushed and I don't like being tied to a group. The natural adventurer in me always wants to stay longer and really take in a place. Dependent upon your needs and priorities, a tour might suit you.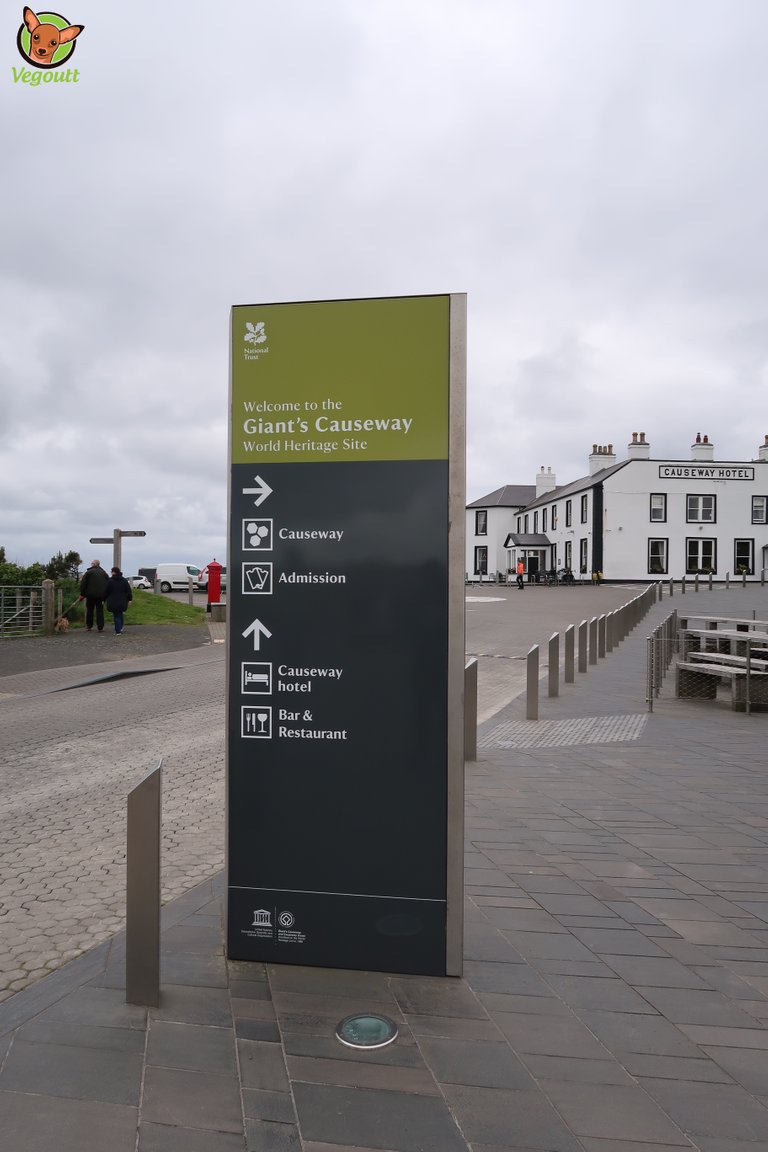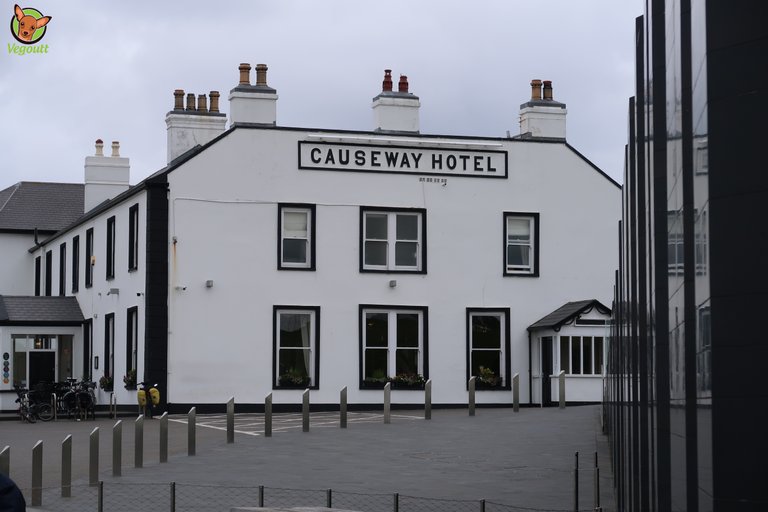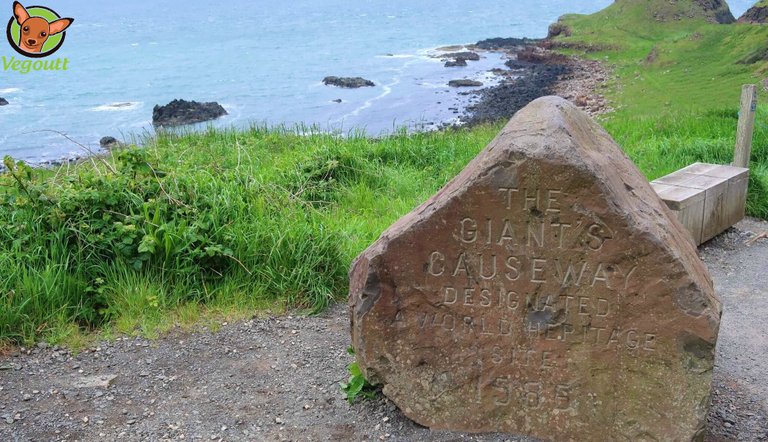 As you drive along the Causeway Coast, the views are captivating. There is an abundance of signs that lead you to the Giant's Causeway. As you drive up, there is a large fully accessible visitor centre that offers a café, gift shop and detailed interactive information arcade. I was pleased to discover that the attraction has been made as wheelchair accessible as possible. This is great news for my little brother Scott who is wheelchair bound. This has never stopped him from travelling all around the world and it shouldn't stop you or anyone you know either. It is here in the visitor centre where you can purchase your entrance tickets. Once you have purchased them, you will be handed a complimentary audio guide. I highly recommend listening to the guide as the legend behind this magical place is fascinating. The audio guide is available in several different languages.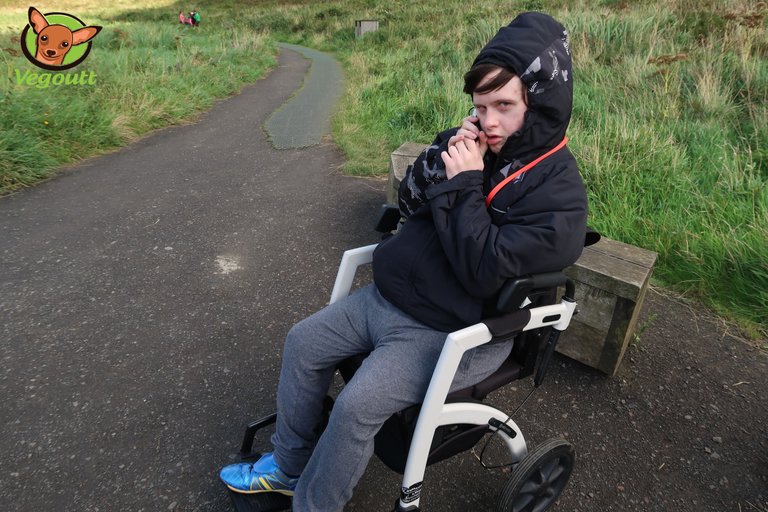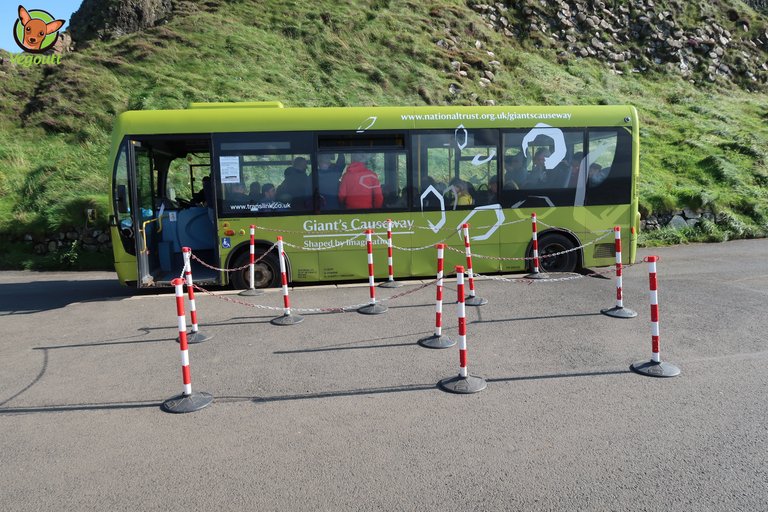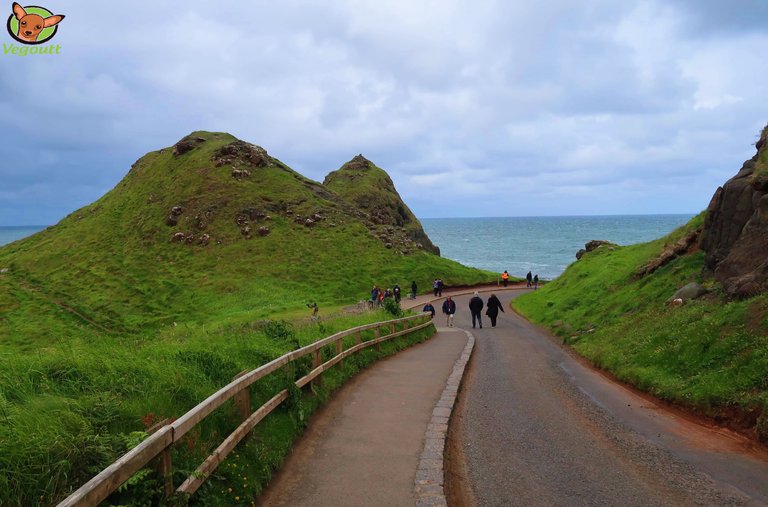 Once you have collected your audio guide, you can either walk down to the site of the incredible rock formations or you can take a bus. If you are physically up to it, I recommend walking down, it takes about 15 minutes and is very scenic. The audio guide is also designed to be used on the walk down to the site as it talks you through different landmarks along the way. The guide explains the legend behind the Giant's Causeway and also takes you through geological facts. I have to admit it is one of the most interesting and entertaining audio guides I've listened to.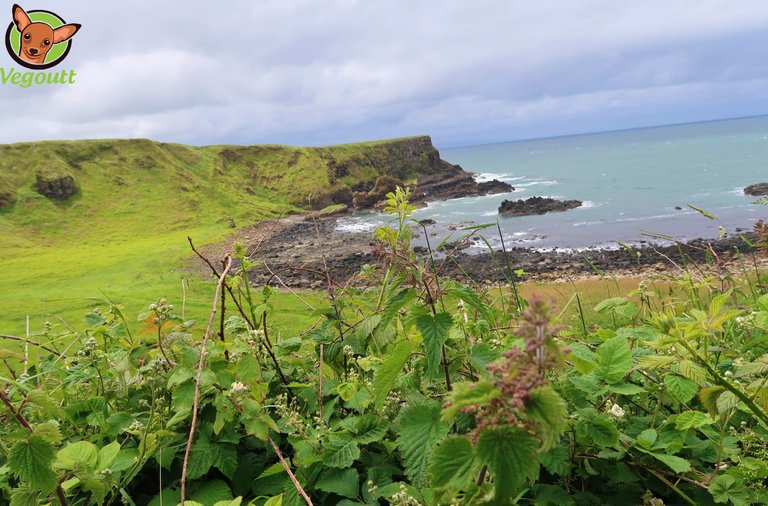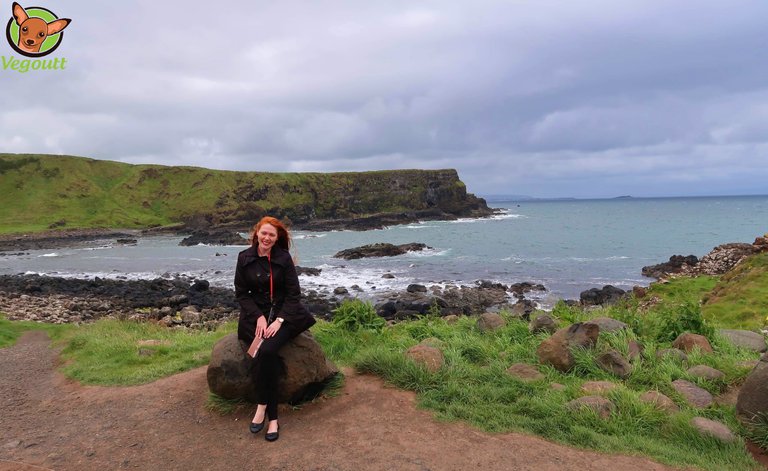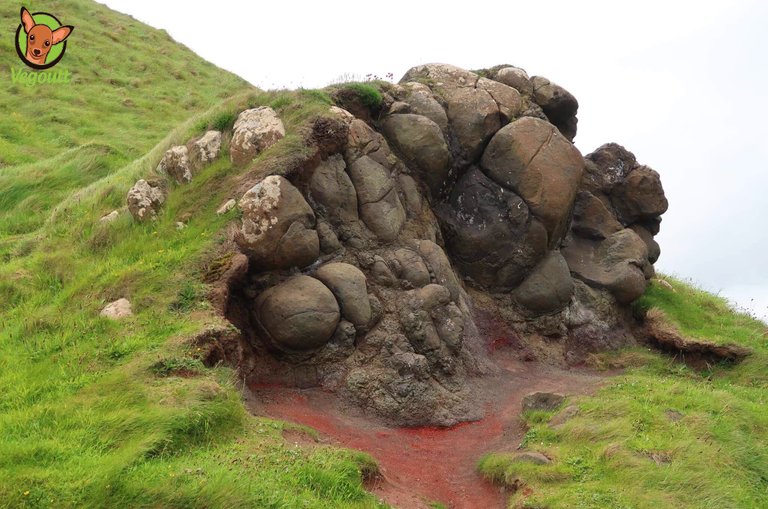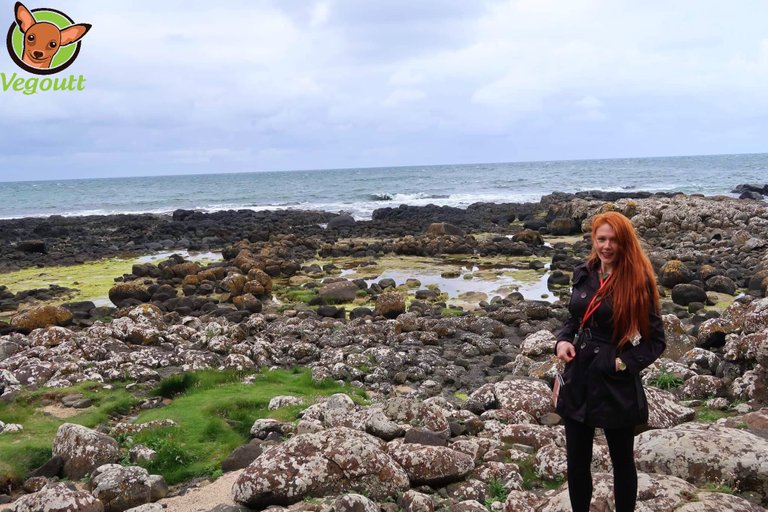 The legend claims that the stones and columns are what remain of a causeway built by an Irish giant named Finn MacCool. He was building a causeway from Ireland to Scotland. In Gaelic mythology, it is said that as he was building the causeway, he was met by a Scottish giant named Benandonner. They battled each other in an even match where in the process ended up destroying the causeway. There are also many variations to the story dependent upon who you speak to. Across the sea in Scotland, there are identical columns and stones. This natural phenomenon is what sparked the legend. Locals in Ireland believe that if you go to the site on Christmas day, you will be able to hear Finn play his accordion. The accordion is a magnificent formation in the cliffside overlooking the stones that does in fact resemble an accordion. Amazingly, when the wind passes it in a certain direction, the columns produce a beautiful sound.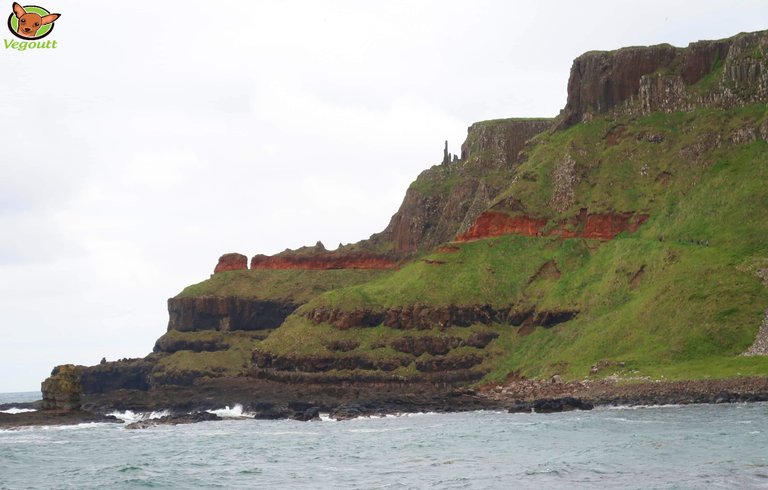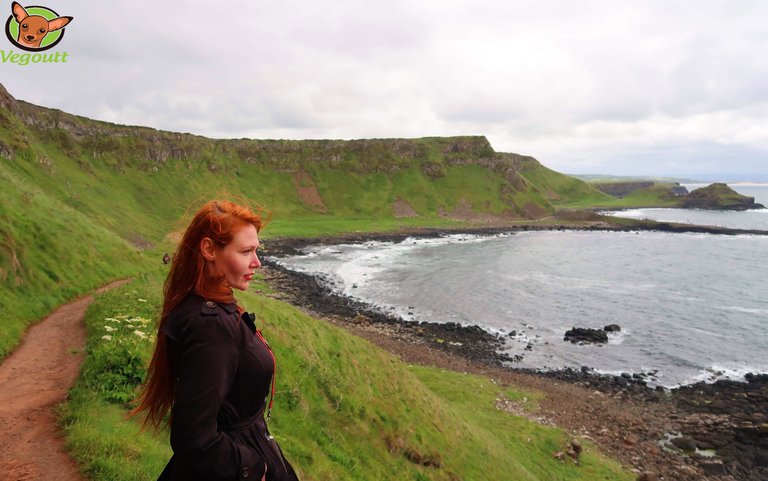 In reality, the area surrounding the Giant's Causeway was subject to intense volcanic activity. Lava would flow through the chalk beds creating a lava plateau. As the lava cooled down, natural contraction occurred. This contraction fractured the stones into their unique formation. How the stones were so perfect in their formation almost as though they were hand cut, I don't know, I suppose this is how the legend was created. Nature holds many intriguing and extraordinary secrets.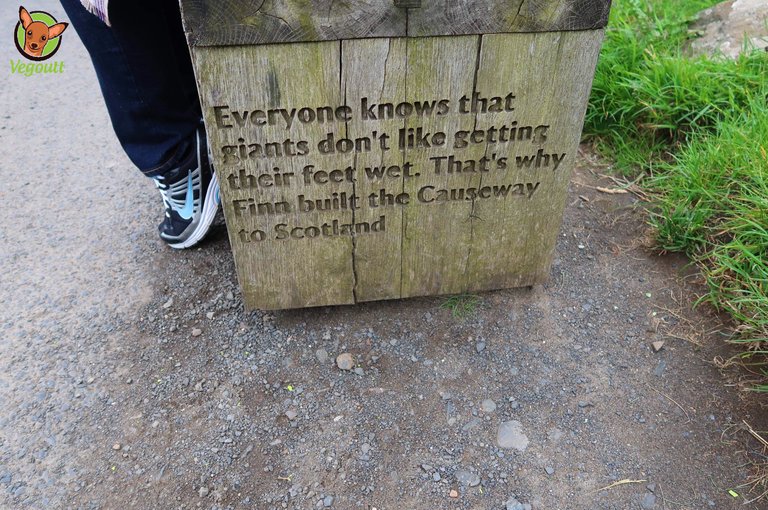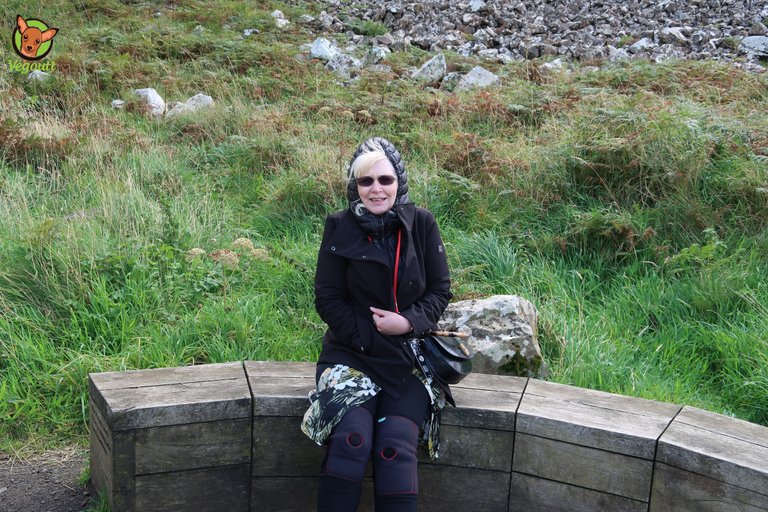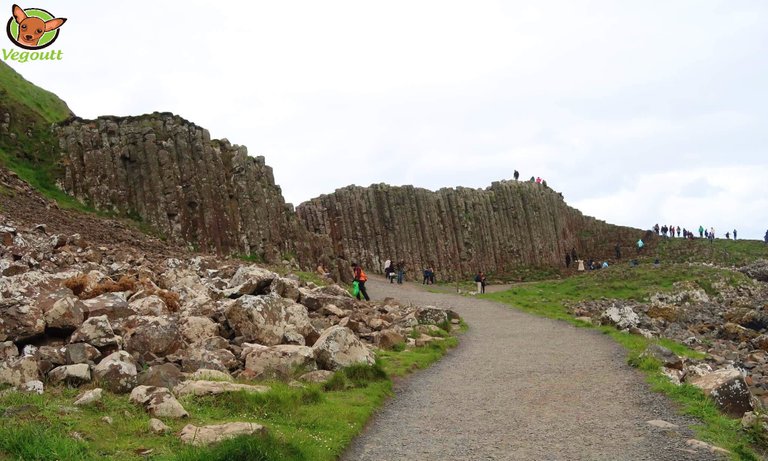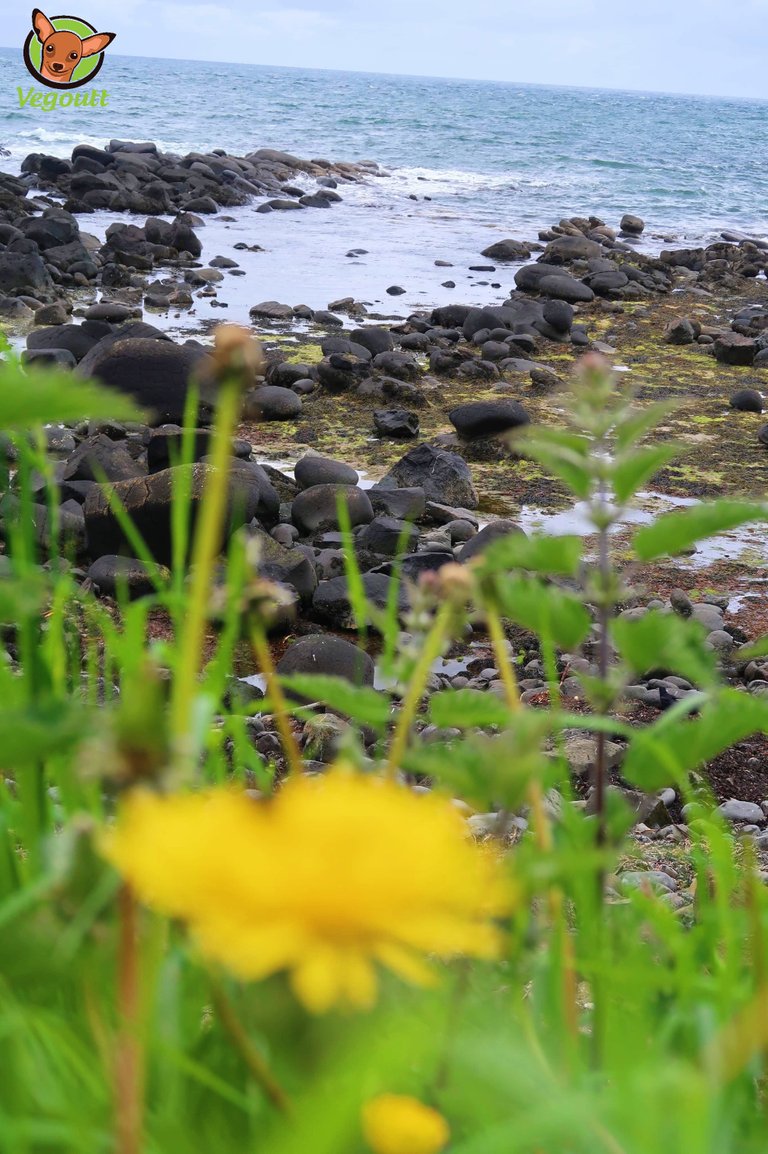 As you walk down to the site where all the stones are, there are several paths that you can explore. They lead up the cliff face and around the coastline. Some sections of the path are fairly steep, so make sure that you are wearing comfortable shoes with adequate grip. I wouldn't recommend taking a wheelchair or stroller up unless it is equipped with large heavy-duty wheels to tackle the terrain.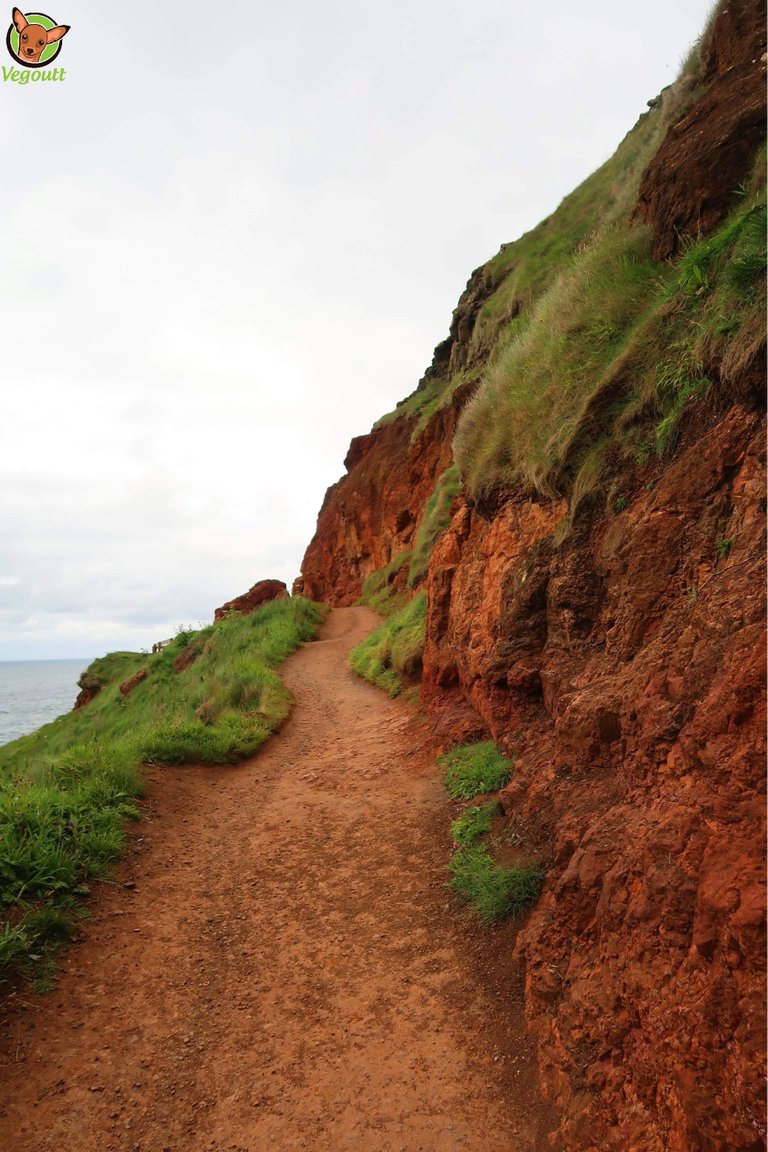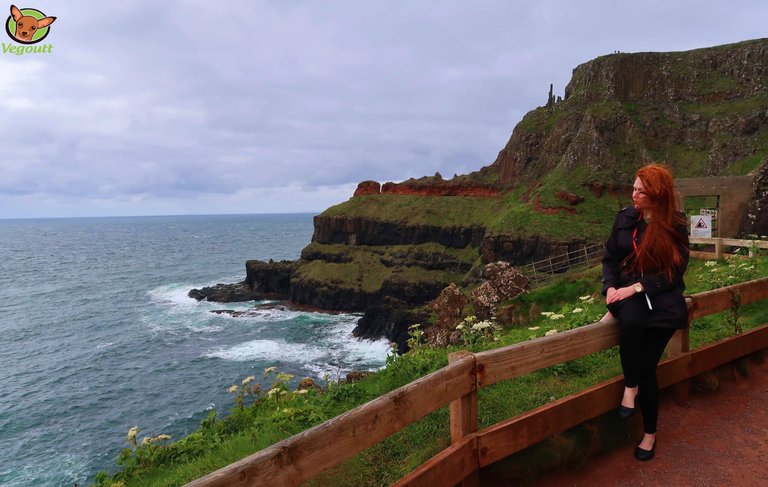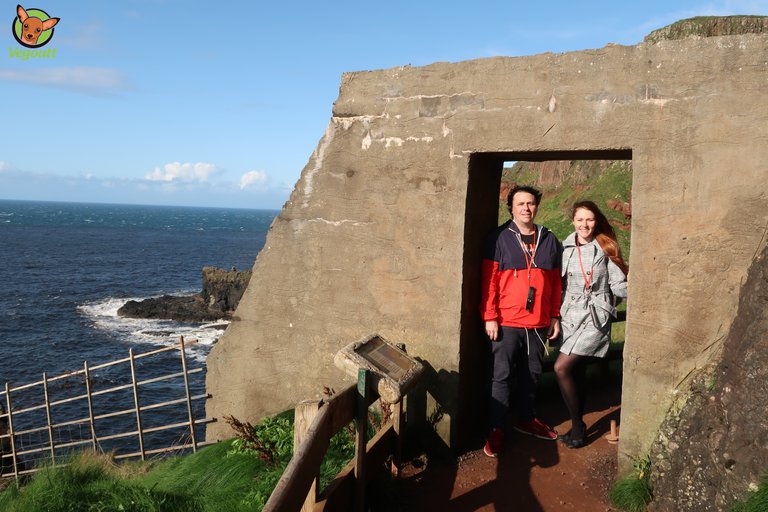 The beauty in this place is remarkable. As a writer, I am constantly searching for places that ignite my creativity. I am in the process of writing my first Fantasy Novel and I hope to be able to share it with you all in the coming months. I love travelling all over the world and immersing myself into new cultures. The world right now is in lockdown due to the outbreak of the Covid-19 virus. I want to be able to inspire you during this time. Even though you are unable to travel to the places I share with you right now, there will come a time when you will. I want to be able to share with you all the amazing places that are out there to explore. The world is vast and we may not be able to visit every single place that captures our attention; however, I enjoy using this platform to share with you the places I have visited. I also enjoy reading about the places you have visited too.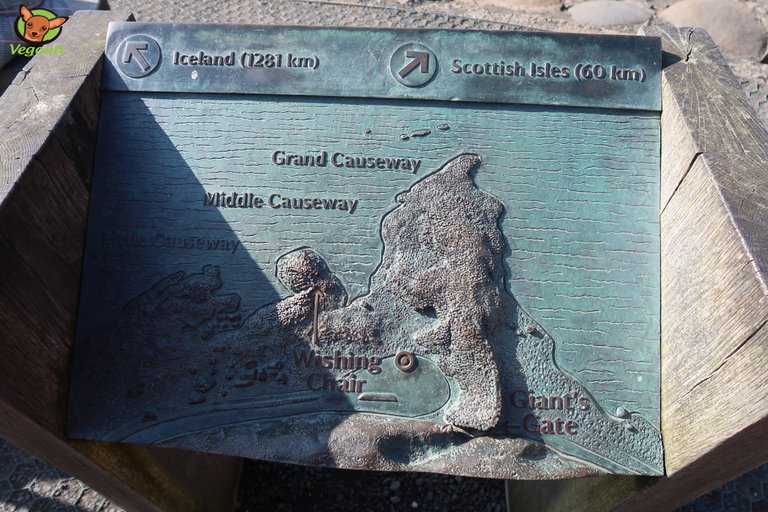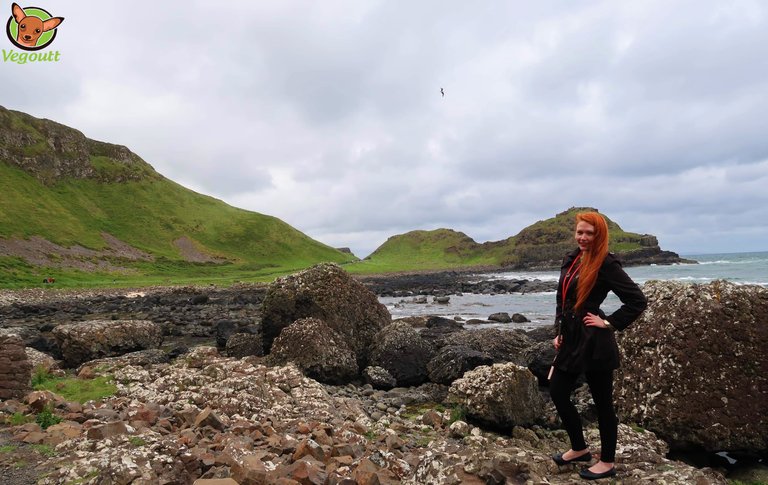 The Giant's Causeway is not the only attraction in this region. There is the Carrick-a-Rede rope suspension bridge, the causeway coast drive and the Dark Hedges. The rope bridge is a suspension bridge located about 20 minutes away from the Giant's Causeway and offers out of this world views. This attraction is not for the faint of heart. The area where the bridge is located is often blasted by high winds which closes the bridge. I would recommend contacting the information centre prior to making the journey up to ensure it is open. The causeway coast drive is a road that takes you all the way along the cliffside coast, it offers several pull in spots for you to take photographs.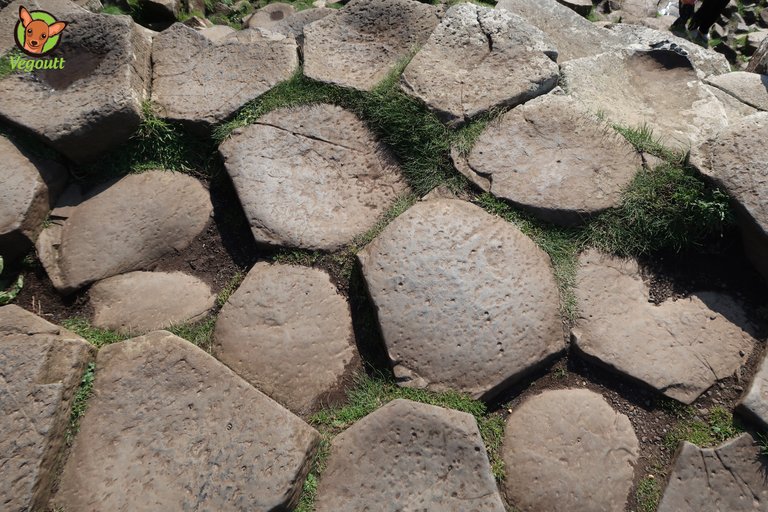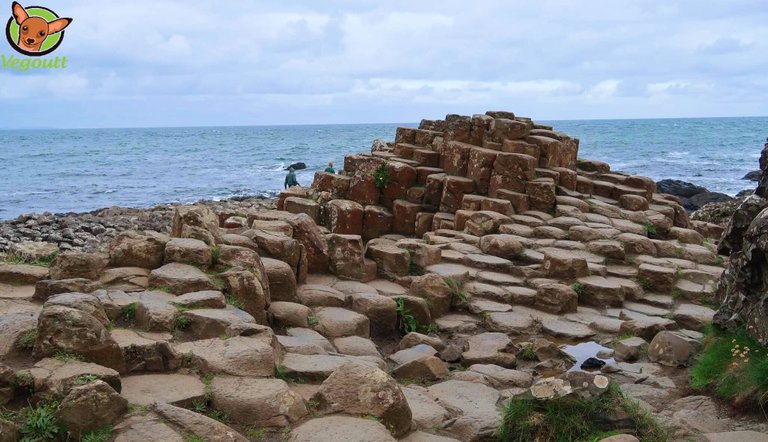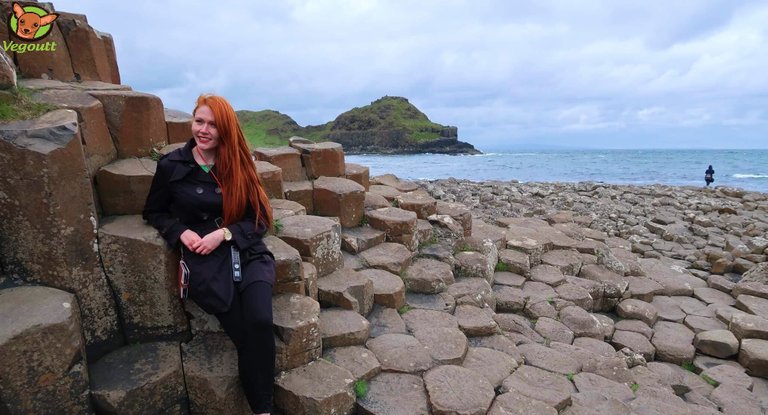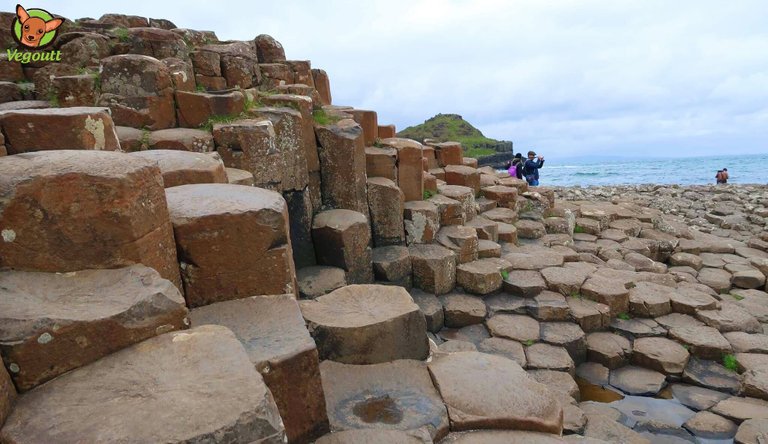 If any of you are Game of Thrones fans then the Dark Hedges are a must visit. It is a road that is covered by naturally over-lapping trees. It makes for a stunning photograph. This road was often used in Game of Thrones as it is so aesthetically pleasing and mysterious. Speaking of The Game of Thrones, if you are a fan, Northern Ireland is a must visit location. There are several tours offered that will take you to some of the most notorious locations used in the show. In fact, Northern Ireland has become famous for officially being known as "The Home Of Game Of Thrones".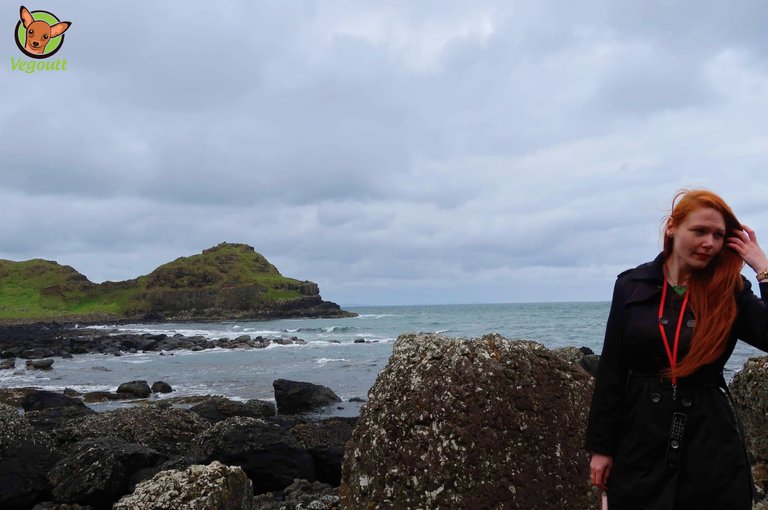 Whatever you end up visiting the island of Ireland for and whichever legend captivates you, I hope you enjoy your experience. Thank you for reading, I hope you have enjoyed my blog on Giant's Causeway Northern Ireland, until next time, stay safe and Vegoutt everybody.