Hi Everyone,
My first meal from the street in Bangkok was the second day I arrived. I was trying to avoid street food the early days of my arrival but I just cannot resist the temptation. The one I decided to try was a noodle store which sells purely pork. It is near the wholesale clothing market at the back of the hotel and there seems to be a lot of business there so decided to try it out. Surprisingly it had some a Chinese sign to tell us it's pork noodle.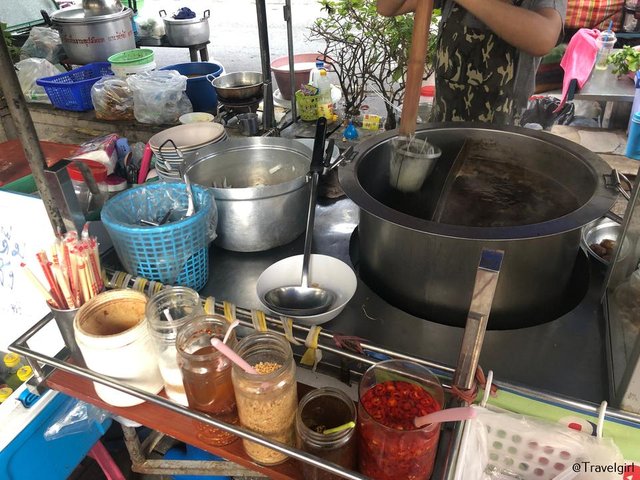 You choose your noodles (1 out of 4) and that's all you need to tell them. I had it twice, once with longer noodles and the second time was rice noodles. Within the bowl, there are all sorts of the pork including the pork belly, pigs blood, various pork meat, pork liver, pig skin etc. The also included half an egg which was like a marinated soy egg. The soup was strong and I have to say pretty epic. It's 50 Baht a bowl which works out to be around $2.50AUD which was a bargain in my currency.
The first time I just got takeaway as I couldn't stand the heat to eat outside. Next door, you could get a cold drink (or hot) to have with your noodles. The second time I ordered a cold cocoa which was nice after a hot bowl of noodles. The second time I took some of the girl/guys there and they enjoyed the meal very much.
---
大家好,今次去泰國吃了一家好吃和很便宜的豬肉湯麵. 裡面只有豬的,豬紅,豬肉,豬皮,等等. 有4種粉給你選擇,25 baht 一碗. 隔壁可以買東西喝. 我去吃了兩天而有帶幾個 Steemians 一起去吃.
!steemitworldmap 13.7541253 lat 100.5160386 long d3scr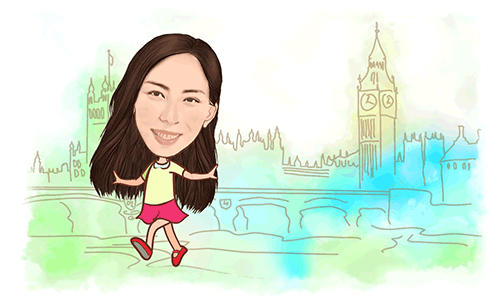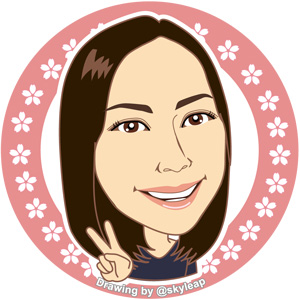 ---
Thanks for reading. If you like my post, please follow, comment and upvote me. There will be more exciting posts & destinations to come.
謝謝你們收看。 請你們繼續跟隨,留言和投我一票 . 我會分享更多遊記和其他有趣的 blog.
All photos & videos are taken by me & co in all my blogs/stories unless quoted. 每張相片和視頻都是我們自己拍的