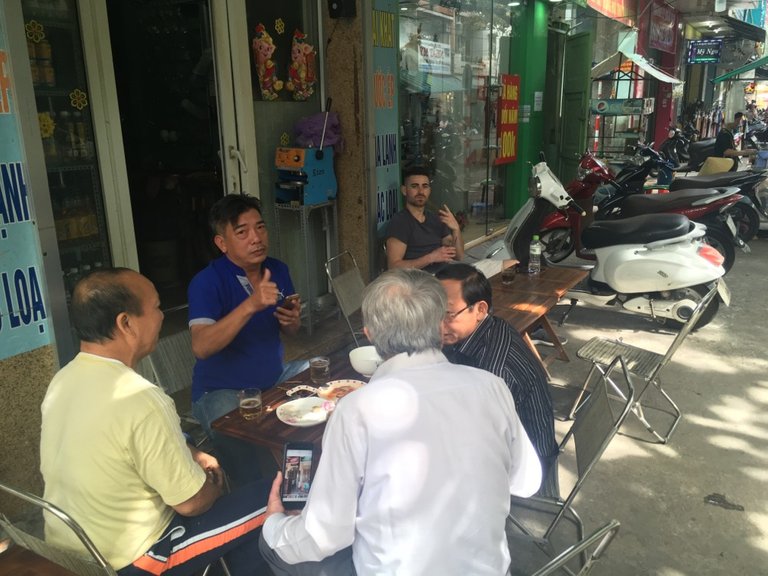 Hanoi -> SaPa -> Da Nang
Here we are in Da Nang City. Woah.
With @conradsuperb and his phone just went caput. This place is pure funk.
Scooters everywhere. They have the right of way, not like in the states - "yield to pedestrians."
Not one scuffle or collision. Thousands of scooters traveling through what would otherwise be four way stops in the states. No stop signs. Hardly any traffic lights. Practically non-existent.
Absolute free-for-all. It's the norm. Beep-beep-beeeeep-beeeeeeeep. That's not the roadrunner, that's the constant hum of horns honking in the background.
If you're brave, you can take a 'Grab.'
It's equivalent to Uber or Lyft, but the SE Asia version. Download the app and get the skinny. We've tried it. Very cheap and very on point. Gave our driver a 5-star rating. Irie.
So walking around this a.m. SIM cards needed renewed after 7 quick days. Got new SIMs for 150,000 VND, or roughly six and a half USD. 7 days, 5.8 GB. Not too shabby.
So here we are, stumbling around found ourselves a local cafe. Chatting it up with the locals getting blasted on local craft beers. Here's a pic of some locals and @conradsuperb, who by the way is posting updates from our trip. Take a look at his page - https://www.steemit.com/@conradsuperb
Ordered some local coffees sitting street side watching the scene unfold. Pretty cool stuff. Next stop ——> Hoi an, Vietnam 🇻🇳
Respect,
s-irie
Posted using Partiko iOS