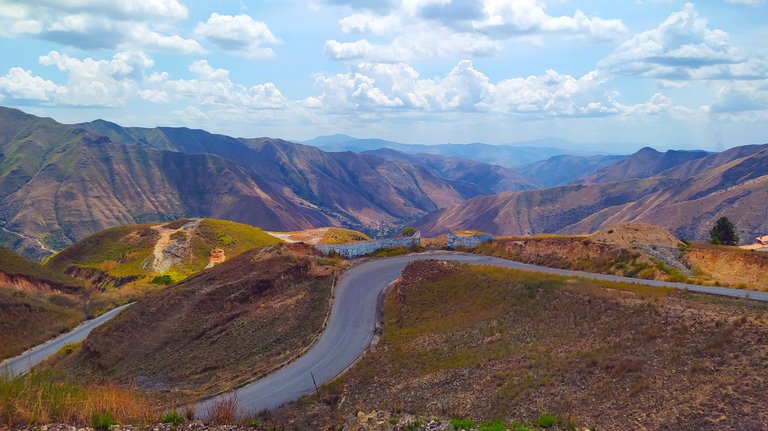 View of the road at the first stop / Vista del camino en la primera parada
Greetings readers, in this opportunity I will write a little of my experience traveling to Colonia Tovar, a small town located in the mountains of Aragua with a very peculiar history, it has architectural, cultural and agronomic characteristics that were maintained for a long time by Germans, becoming a German colony that was in these mountains isolated for some time, allowing the rooting of its folklore and customs.
Saludos lectores, en esta oportunidad les escribiré un poco de mi experiencia viajando a la Colonia Tovar, un pueblito ubicado en las montañas de Aragua con una historia muy peculiar, este posee características arquitectónicas, culturales y agronómicas que fueron mantenidas desde hace mucho tiempo por alemanes, convirtiéndose en una colonia alemana que estuvo en estas montañas aislada por algún tiempo, permitiendo el arraigue de su folklore y costumbres.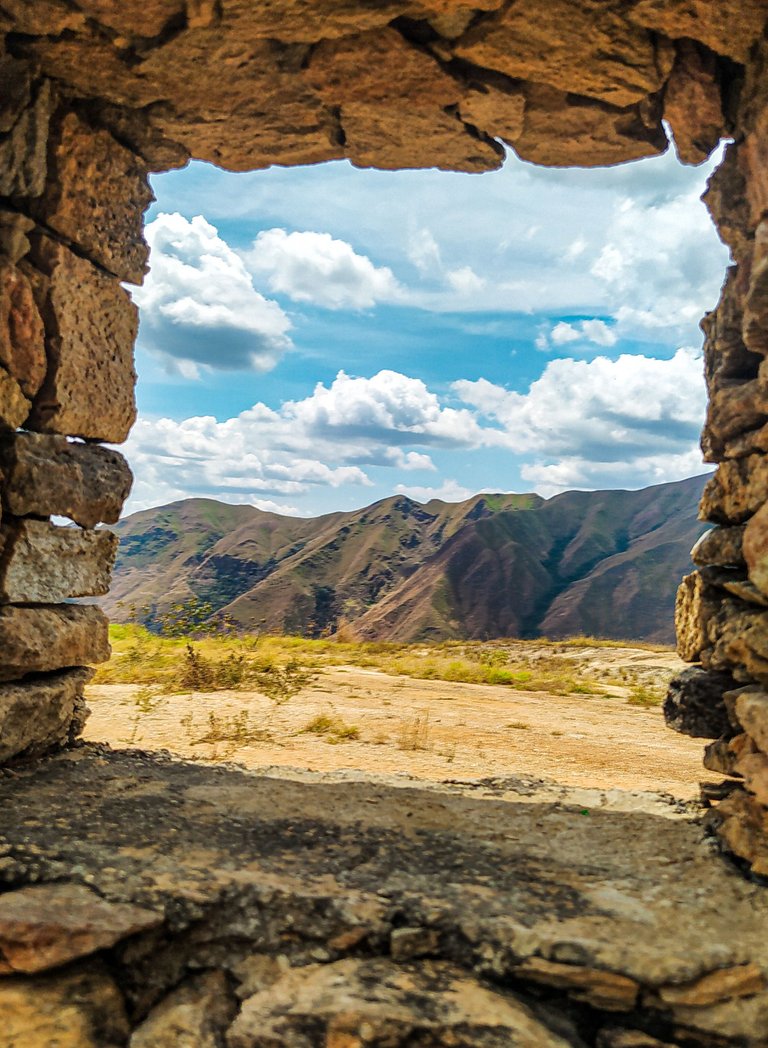 ---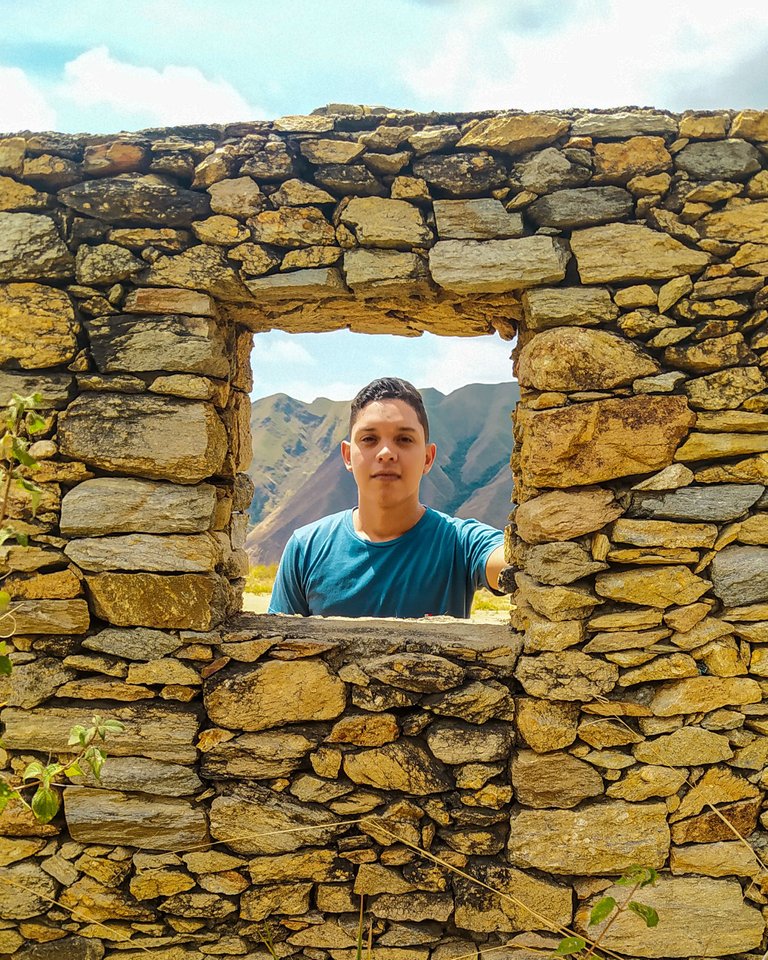 Viewpoint with rock facade / Mirador con fachada de rocas
When it comes to travel we find adventure and enjoyment everywhere, one of them is to enjoy the road, where in this circumstance we had the opportunity to go to a high place, and on the way we could enjoy viewpoints, tourist stops, view of crops, crops and extraordinary landscapes that has the relief of this area.
Cuando de viajar se trata encontramos la aventura y el disfrute en todos lados, uno de ellos es disfrutar del camino, donde en esta circunstancia tuvimos la oportunidad de ir a un lugar alto, y en el camino se pudo disfrutar de miradores, paradas turísticas, vista de siembras, cosechas y paisajes extraordinarios que posee el relieve de esta zona.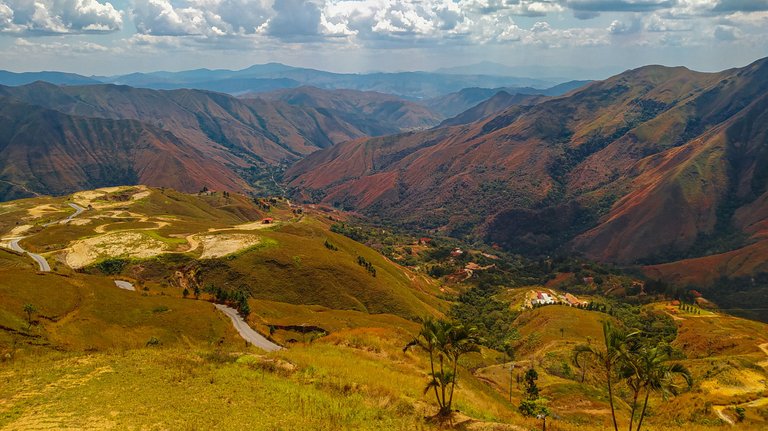 Placivel viewpoint, road to Colonia Tovar / Mirador Placivel, camino a la Colonia Tovar
Between the mixture of colors of the landscape, the sky, streams, and different types of vegetation begins the ascent towards the colonial zone already mentioned, with each kilometer traveled the panorama of the environment changed, the wind felt cooler and the view changed, since the higher I climbed, I obtained a better appreciation of the landscape, and of that long road that I had to travel.
Entre la mezcla de colores del paisaje, el cielo, riachuelos, y diferentes tipos de vegetación comienza el ascenso hacia la zona colonial ya mencionada, con cada kilómetro recorrido el panorama del ambiente cambiaba, el viento se sentía más fresco y la vista cambiando, ya que mientras más alto subía, obtenía una mejor apreciación del paisaje, y de aquel largo camino que tocaba recorrer.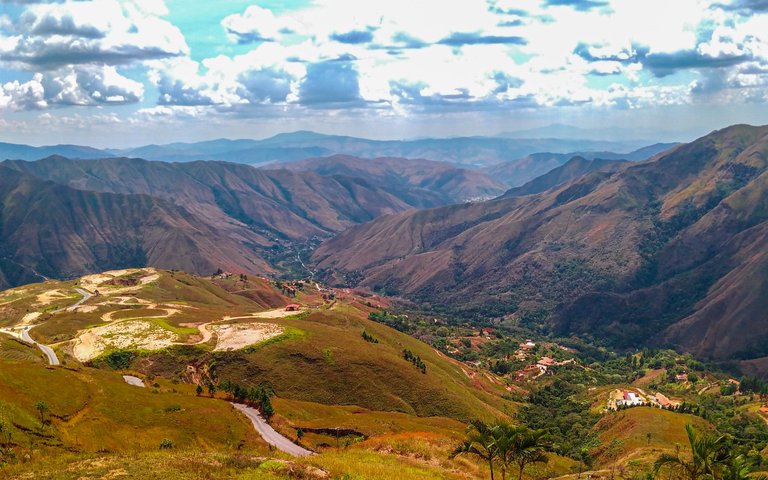 Landscape / Paisaje
On this road we travelers made several stops, in viewpoints and places that in my opinion allowed us to contemplate the road and offered an extraordinary view, we also arrived at a tourist stop with a colonial look. This place had several places to eat, bathrooms, a viewpoint and a business to make paragliding jumps, which I found extraordinary because of the adventure that the place can offer the traveler.
En este camino los viajeros hicimos varias paradas, en miradores y lugares que a mi parecer permitían contemplar el camino recorrido y ofrecían una vista extraordinaria, también llegamos a una parada turística con aspecto colonial. Este lugar poseía varios lugares de comida, baños, un mirador y un negocio para realizar saltos en parapente, cosa que me pareció extraordinaria debido a la aventura que le puede ofrecer el lugar al viajero.
Travelers / Viajeros
I will also tell you about the viewpoint that has this place known as "Placivel" located on the road La Victoria - Colonia Tovar, among its physical characteristics has a trellis that allows the observation of a safe way to all the natural landscape that this place offers us, also on the site were windsocks, which apart from being a contribution to the knowledge of the direction and speed of the wind, are a very original detail.
También les contare del mirador que posee este lugar conocido como "Placivel" ubicado en la carretera La Victoria – Colonia Tovar, entre sus características físicas tiene un enrejado que permite la observación de manera segura a todo el paisaje natural que este lugar nos ofrece, también en el sitio se encontraban mangas de viento, las cuales aparte de ser un aporte para el conocimiento de la dirección y velocidad del viento, son un detalle muy original.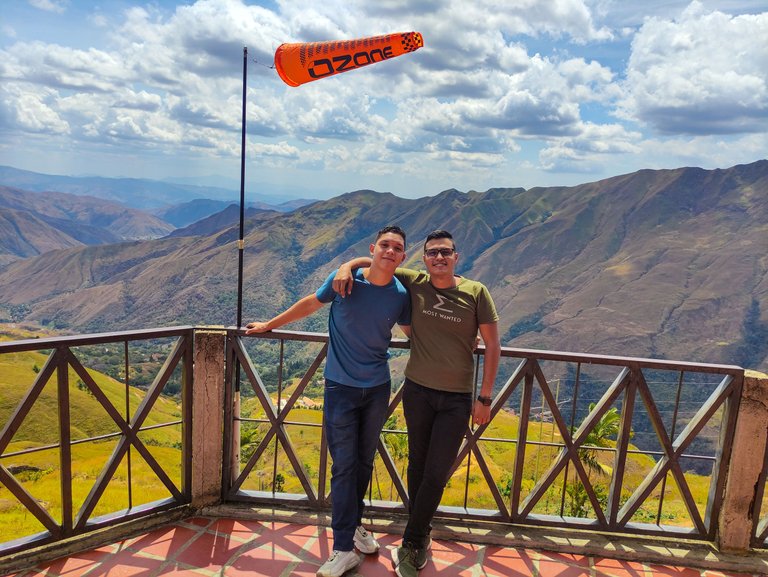 Placivel viewpoint and windsock area / Espacio del mirador Placivel y manga de viento
In this place I ate something that is customary to try in this area, this dessert was the popular strawberries with creams, these are served in a glass which contained strawberries, whipped cream and condensed milk. This dessert was fantastic and as I felt like hydrating I accompanied this dessert with a peach juice, something not very common, but both were delicious.
En este lugar comí algo que se acostumbra a probar en esta zona, este postre fueron las populares fresas con cremas, estas se sirven en un vaso el cual contenía las fresas, crema batida y leche condensada. Este postre estaba fantástico y como tenía ganas de hidratarme acompañe este postre con un jugo de durazno, algo no muy común, pero ambos estuvieron deliciosos.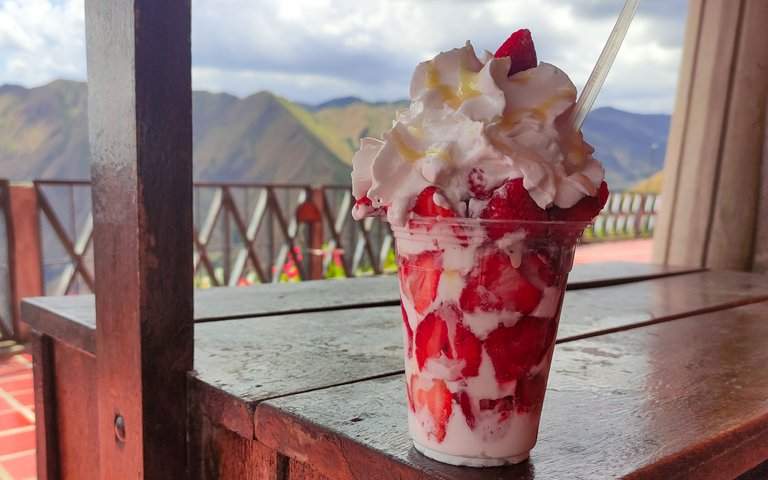 ---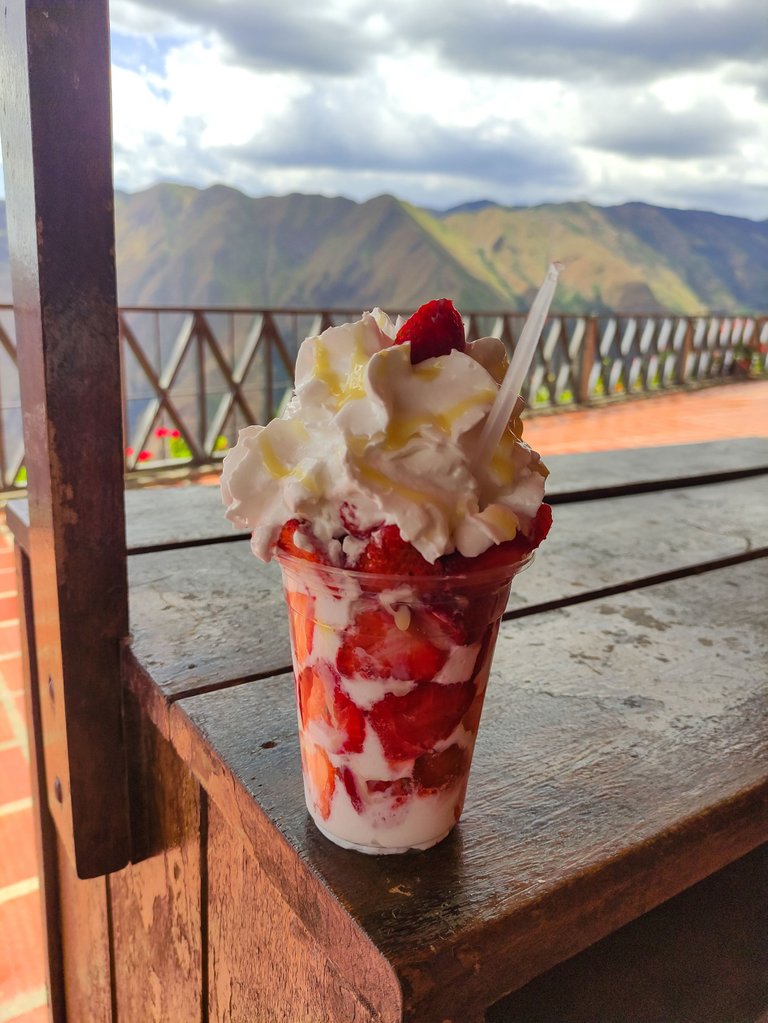 Strawberries with cream / Fresas con crema
I end this trip, telling you about the adventure, which is to enjoy every space of the trip and retransmit the feeling lived so that many people are encouraged to enjoy every detail of the trip. I hope you enjoyed the journey to Colonia Tovar and I encourage you to stay and follow me to enjoy the arrival to this German colony in Venezuela.
Finalizo este viaje, contándoles de la aventura, que consiste en disfrutar cada espacio del viaje y retransmitir el sentimiento vivido para que muchas personas se animen a disfrutar de cada detalle del viaje. Espero hayan disfrutado del camino hacia la Colonia Tovar y los motivo a quedarse y a seguirme para que disfruten de la llegada a esta colonia alemana en Venezuela.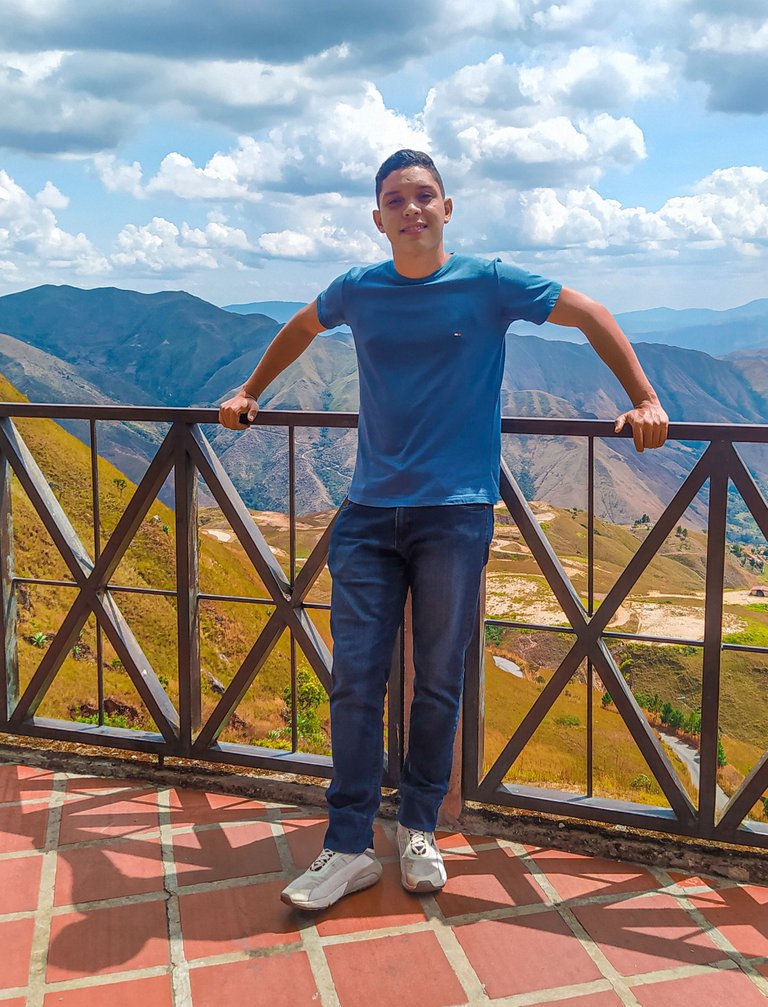 Your guide and blogger @RafaelGreen / Su guía y bloguero @RafaelGreen
---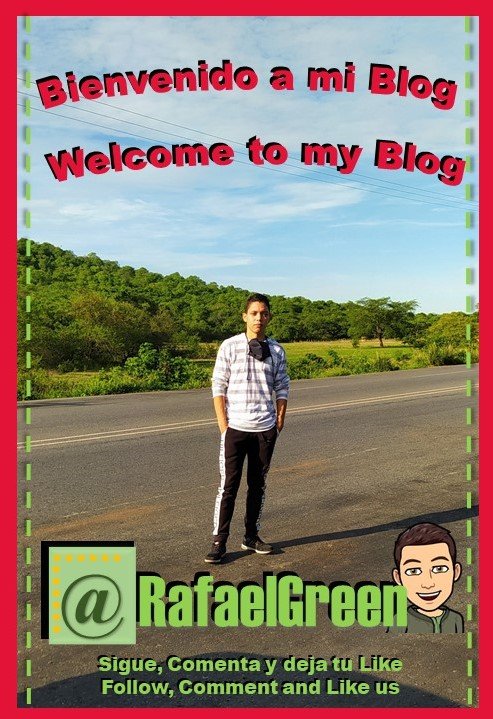 [ESP]Bienvenido a un pedazo de mi mente, un espacio de @RafaelGreen, Militar de profesión, Licenciado y Bloguero. Aventurero, narrador de aventuras y experiencias, camino a ser creador de historias. Conociendo lugares nuevos, ecologista por pasión, buscando la mejor forma de emprender y lograr mis metas. Llevándote a conocer lugares de Venezuela, contando una historia, una aventura y algo más. Si te gusta mi contenido, no olvides dejar un comentario, tu like o tu opinión, y muchas gracias por el apoyo.
[ENG] Welcome to a piece of my mind, a space of @RafaelGreen, Military by profession, Graduate and Blogger. Adventurer, narrator of adventures and experiences, on my way to being a storyteller. Knowing new places, an ecologist by passion, looking for the best way to undertake and achieve my goals. Taking you to know places in Venezuela, telling a story, an adventure and something more. If you like my content, don't forget to leave a comment, your like, or your opinion, and thank you very much for your support.
---
Mi idioma nativo es el español por lo que uso Deepl para mis traducciones.
Las fotografías son de mi propiedad, usé la cámara del Redmi Note 8 para las fotografías y retoque con lightroom.
"Somos una partícula en el universo con el poder de cambiar el mundo"
Si te gusto el escrito deja tu opinión y si tienes alguna observación constructiva no dudes en hacerla.
---
My native language is Spanish so I use Deepl for my translations.
The pictures are my own, I used the camera of the Redmi Note 8 for the pictures and retouched with lightroom.
"We are a particle in the universe with the power to change the world"
If you liked the writing leave your opinion and if you have any constructive observation do not hesitate to do it.

Banner designed by myself in PowerPoint / Banner diseñado por mi persona en PowerPoint.