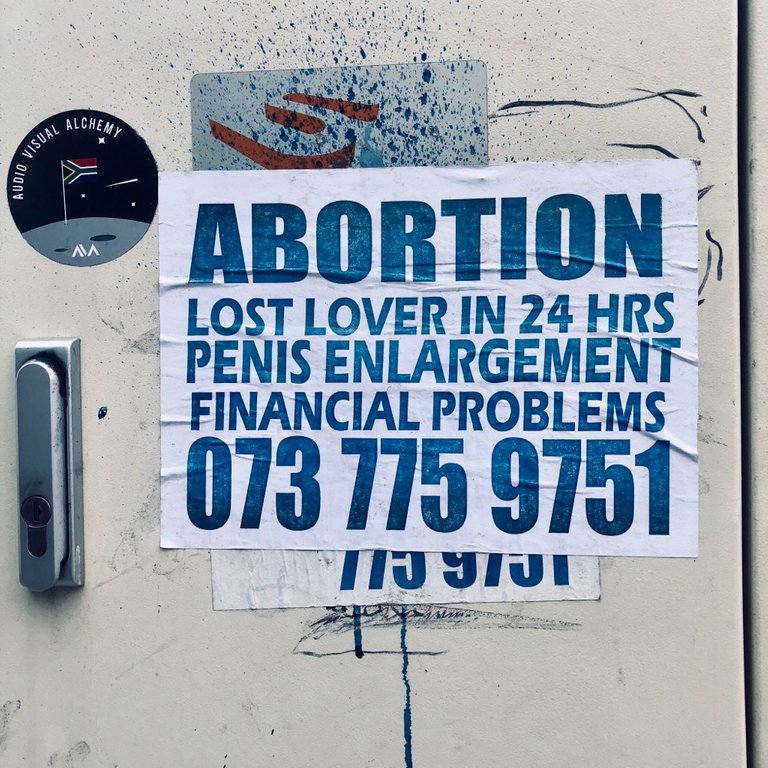 Ai yay yay. If you've ever travelled in South Africa, you would have seen some of the strange signs and advertisements around the cities.
I often see this particular sign around town and I wonder who actually believes this works? 😂🤔
The ad is for a sangoma or witchdoctor, promising to heal/repair a myriad of issues all with his magical skills... eish baba
In certain parts of South Africa, traditional medicine and culture mixes with Christian religion and culture resulting in our strange land.
I mean, there was a preacher promising to rid people of their sins by spraying Doom (an insecticide) in their faces. I mean, can you even?
do you have any strange traditional situations similar to this in your country?
Your thoughts matter to me. I upvote each and every well thought out comment that graces my post. To encourage dialogue and interaction. 💜

Posted using Partiko iOS