I knew this day would come. Still, it pains me a little bit not being able to hold on to him. My loyal travel companion in these 5 years reached its expiration date... and I have to let it go if I want to have a new one. And I do!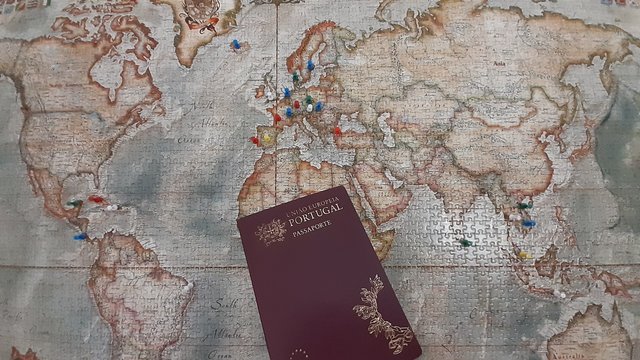 I remember when we were able to keep the old passports; now, they have to be returned. Five years of travelling, where I collected stamps from a good part of Southeast Asia, and a couple more from America. And some of them were really cool!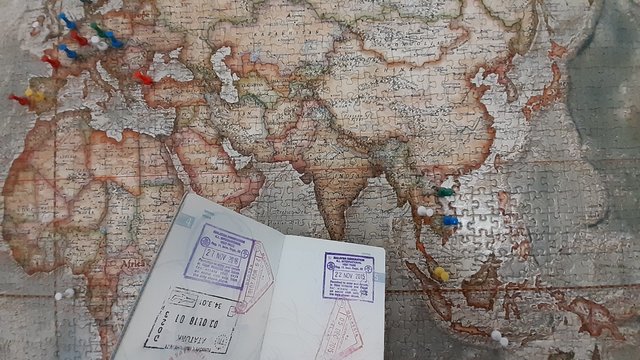 Well, but he's gone for a good cause. A new one is on the way, and I hope to get on it at least as much stamps as the last one had! I still can enjoy my world map puzzle, where I can pin the countries I've already been. And looking at it, here in my living room... there are sooooo many places yet to visit!
PS - am I the only one that wants to keep the old passports? 🙂

Still haven't joined Steemmonsters? In what planet do you live in? Click the banner below and join the fun! (It has my referral link; you can go directly to the website if you don't want to use it; either way... join in! 😎 )

---
@steemitportugal, a supporter of the portuguese community, is now also a witness! If you would like to give your support to this project, please click on the banner below to cast your vote: