Last Monday I leaked one of the photo's from this group and explained a little about the day I first received my camera. It was bone chilling cold and the winds were howling, yet I managed to keep a steady hand. I was quite happy with the shots and the camera, but in the end wish I had gone with a mirrorless model instead.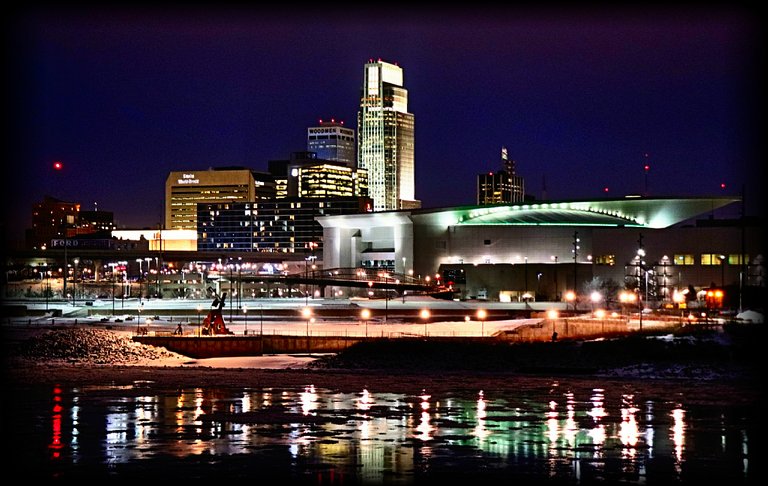 ©Copyright Sol_Cycler 2018
Regardless, I'll be sticking with this one for a while yet and have bought some accessories over the last 18 month's I've owned it. None of which were good investments. The stock Canon lens series that came with the bundle work plenty well enough and I tend to use the Canon Zoom Lens EF 75-300mm. All these shots were taken with the Canon EFS 18-55mm, though.
Omaha sits along the Missouri River, which allows for some amazing night shots, because many of the buildings are not only well lit, but colorful as well. The most colorful being the Bob Kerrey Pedestrian Bridge, the Chi Center and the Woodsmen Tower. They've just recently upgraded the Bridge with LED lighting and a wider array of colors and patterns, so I'll have to head back there for another shoot.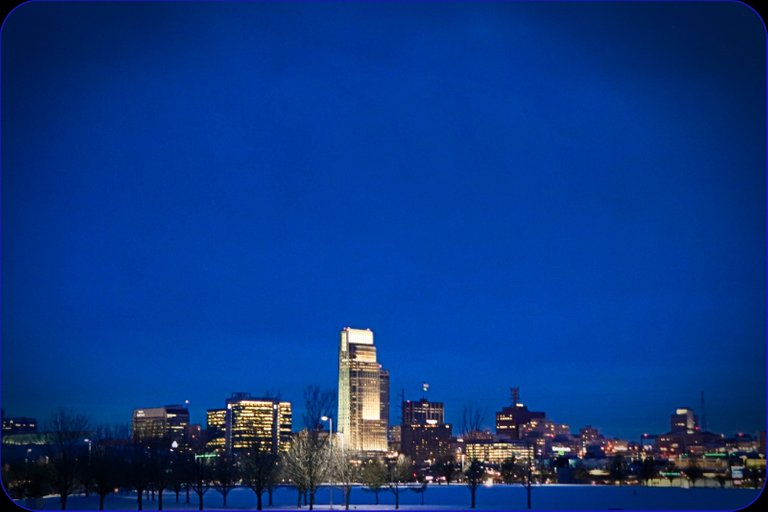 ©Copyright Sol_Cycler 2018
The Chi Center is Omaha's main event center where all the large venues are held. This is where the Olympic Swim Trials, concerts, circus and even Monster Truck Rallies are held. It's not only the most colorful building in the city, but has some of the best sculptures as well.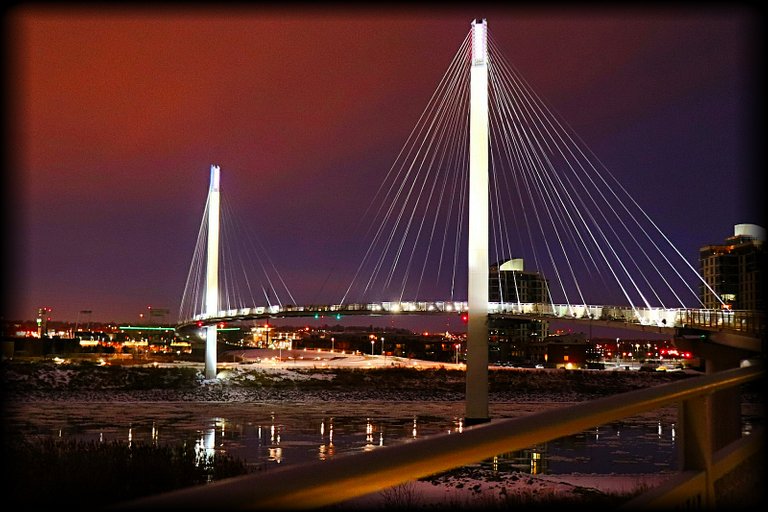 ©Copyright Sol_Cycler 2018
For this reason, I not only took shots of the sculptures in front, but crossed the bridge, so I could a different angle with the full cityscape in the background.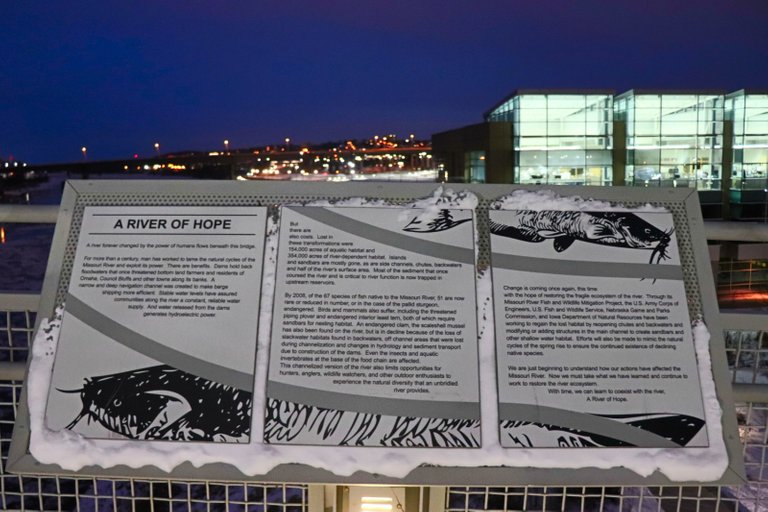 ©Copyright Sol_Cycler 2018
The Bob Kerrey Pedestrian Bridge is the only way for pedestrians to cross the Missouri River from Downtown, with the only other crossing being 10 miles to the south. The bridge links Iowa and Nebraska's bike trails together, which connect and extend all the way South to the Iowa/Missouri border. I am debating on either going North towards South Dakota or taking the Wabash Trace Trail towards Missouri for my long-distance test run with my Solar Trailer.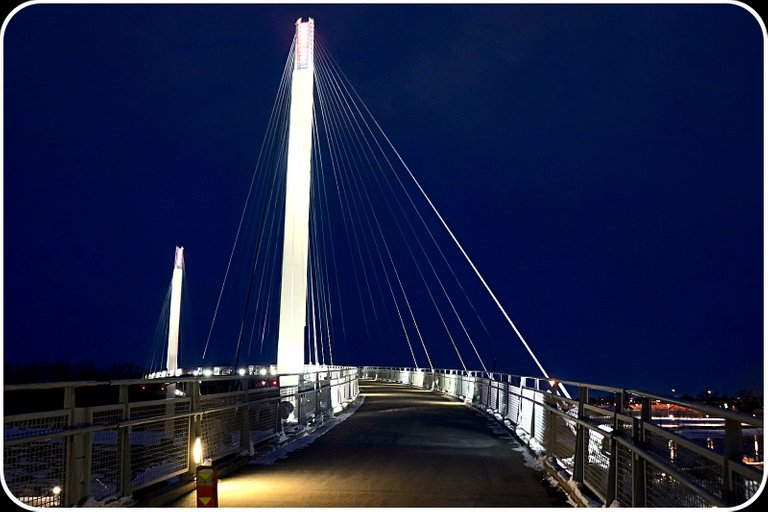 ©Copyright Sol_Cycler 2018
Like I mentioned in my teaser post Monday, it was quite cold the night I took my camera for a test run. Crossing the river took that to a new level, because of course, river corridors tend to funnel the wind, rather than block it. It was well worth every minute though and it gave me some worthy content to share with you.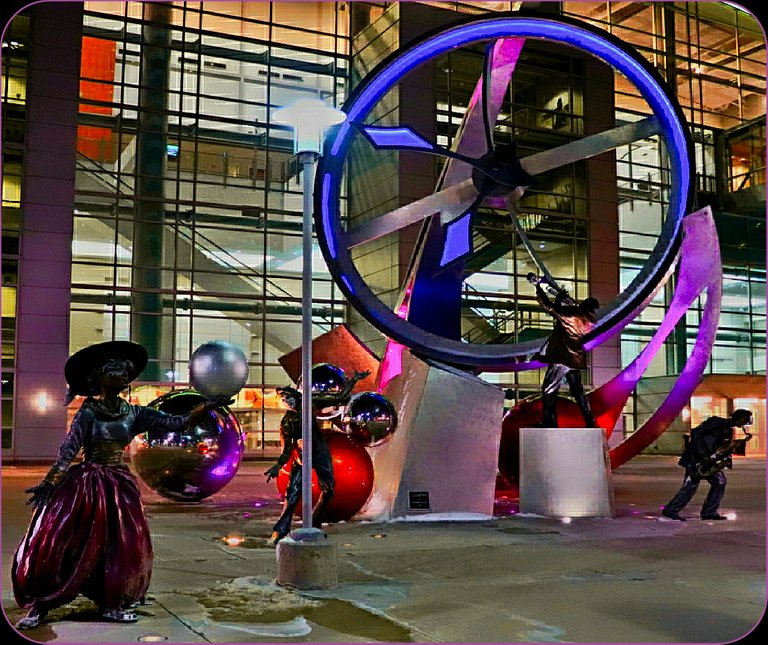 ©Copyright Sol_Cycler 2018
The best thing about spending a good chunk of change on a decent camera is that it provides a good incentive to always bring it along and use it often. For this reason I try to shoot just about everything encountered, because when you blog, it's not always just about getting that perfect shot to show off. Some topics just don't need that well constructed scene. A basic shot of a passing car or railroad crossing will suffice to add some eye candy to your article.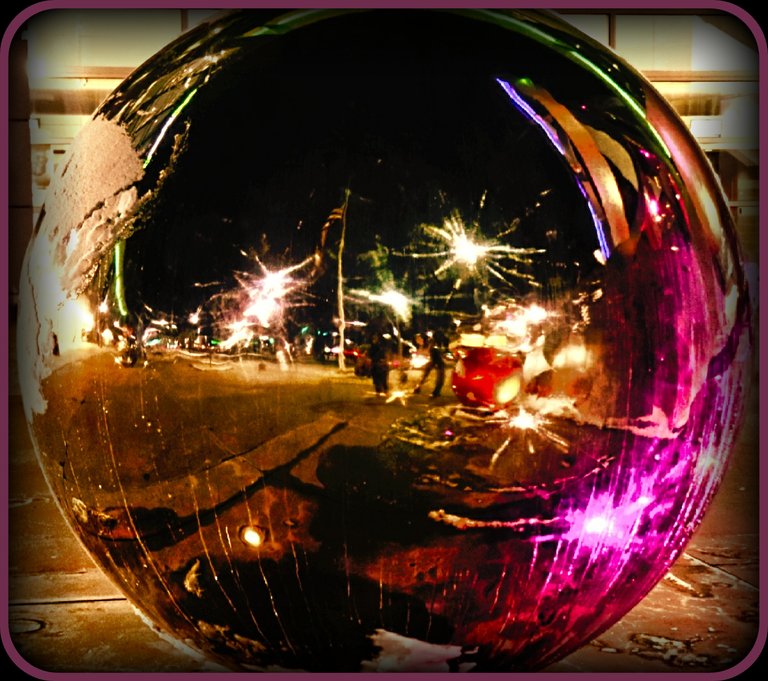 ©Copyright Sol_Cycler 2018
Since acquiring it I've only needed to use someone else's work 2 or 3 times and my goal is to never do so again. Please don't hold me to that too strictly, because there's always that one topic no one would ever have thought to plan for.
I hope you enjoyed the mini-tour of a small corner of Downtown Omaha. Even though Iowa and Nebraska are considered fly-over states, because who wants to see cornfields, there is much more to them than just agriculture. I'll be hitting the town for a few more indepth shoots and who better to share them with than my fellow Steemian's.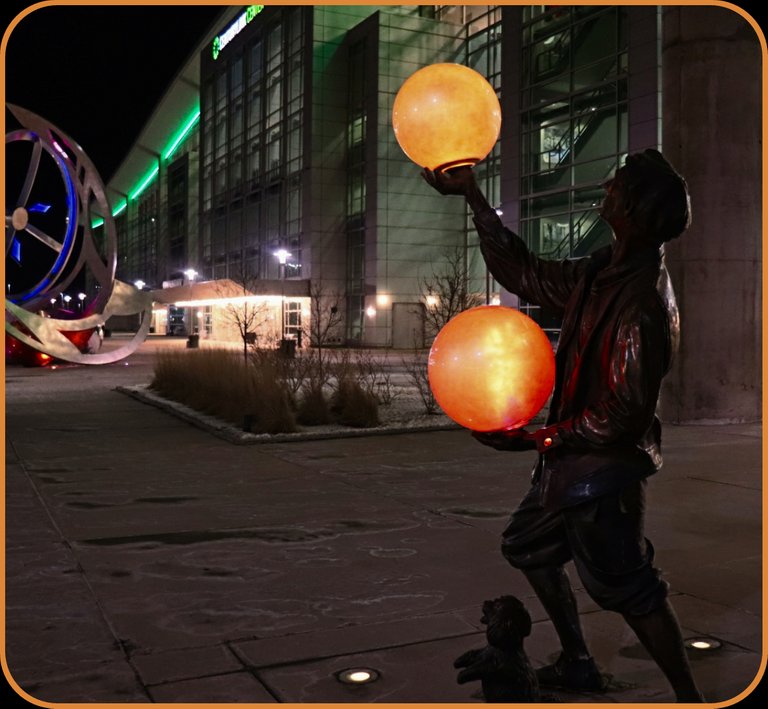 ©Copyright Sol_Cycler 2018
I love to travel, but no matter how much time is spent on the road, it's impossible to see it all. For this reason it's important that we all document our journey's and share them with the world. Text books and the media tend to pick out specific narratives or are too broad with the details to give you an organic feel for the personality. This can only be felt through people like us.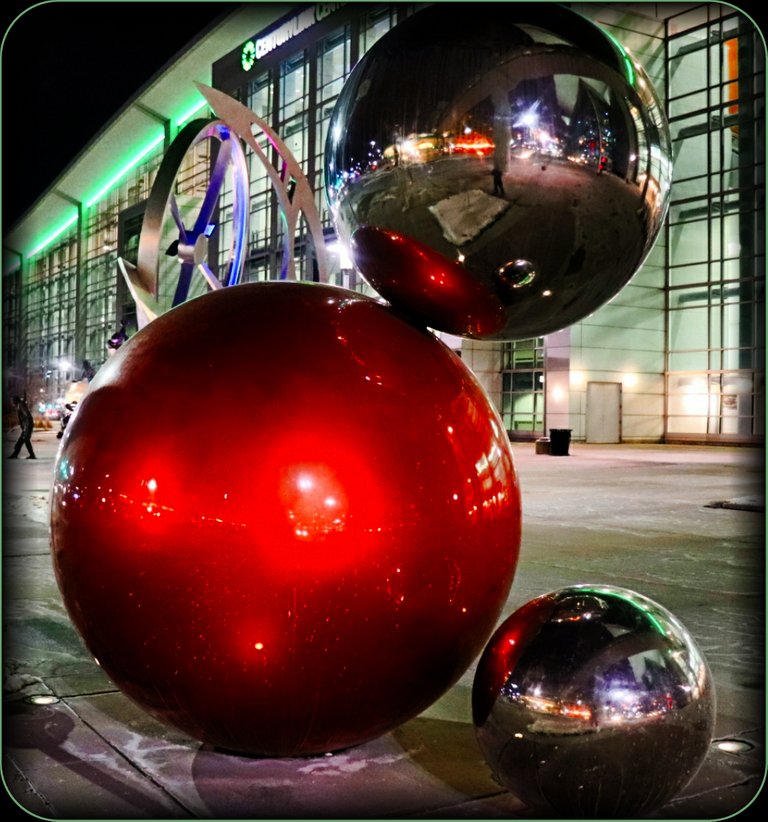 ©Copyright Sol_Cycler 2018

Join The Best Natural Health Community on Hive
My Signature

Every new experience adds to the respect, wonder and awe I feel when bonding with this living entity we call
.
Please make sure to take the time to get outside and bond with your environment. Your health will thank you at every level of your being and please share your experiences with the world. Personal communal knowledge is beneficial to us all, because this interaction is essential to our evolution.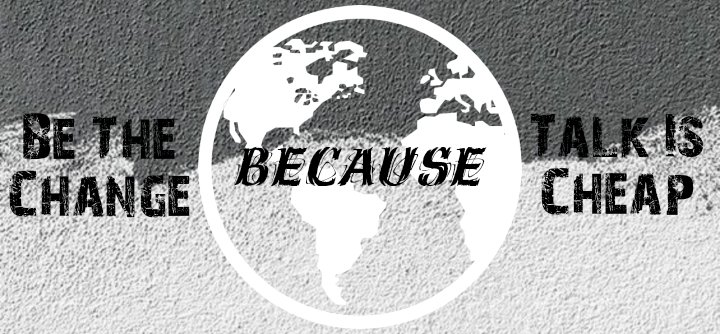 Thank you and I hope your day unfolds on your terms.
All image's and text are property of the author- All Right's Reserved


Community

Join The Best Natural Health Community on Hive
Community
/Discord

Creating Abundance for all on Hive