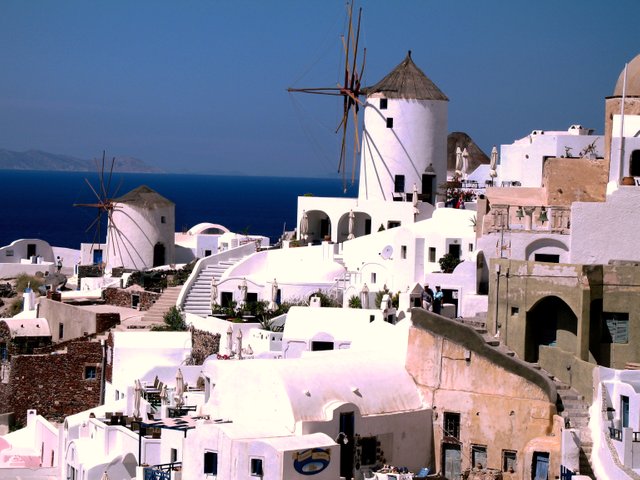 On the Greek island of Santorini, in Fira, its capital, you will see impressive vertiginous cliffs alongside beautiful white buildings.
It is quite pleasant to stroll through alleys to discover the shops, restaurants and cafes.
And what about windmills. wow.
---
Photo taken with a Canon PowerShot A620.
This was also shared on the 7 World's Continents Photo Challenge by czechglobalhosts.
---
Follow: @karma-panorama
Blog: http://karmapanorama.com
---